MAC Spice Lip Liner Dupe Challenge: 5 Cheap Drugstore Dupes!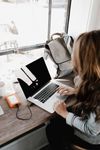 Love MAC Spice lip liner but don't love the price? Here are 5 show stopping lookalikes that will take your makeup game to the next level!
Love MAC Spice lip liner but don't love the price? Or, maybe it's after hours and you just can't get to the MAC counter for your beloved MAC lip pencil. Not to worry, boo!
We scoured the drugstores and found 5 amazing dupes to help make your lips stand out without breaking the bank.
Are you ready to find out what they are? Get excited because we put them all up against MAC Spice to see if they really measure up! And after you see how these MAC dupes match up, you may never return to the MAC counter again!
How We Choose the Best Dupes for You
What is the best dupe for MAC lip liners? We want to know! That's why our team reads through thousands of Amazon reviews, TikTok and YouTube videos and social media posts so you don't have to!
We've compiled a list of the absolute best makeup brands. We know after reading this article you will find the best matching knockoff liner for you.
Why We Picked It
Don't worry about endless searching—we have the perfect 'dupe' for MAC Spice lip liner.
This luxe matte finish provides a creamy canvas for your favorite lip color and makes it easy for you to achieve perfectly defined lips every time!
Milani's long-wearing and richly pigmented shade matches any skin tone and guarantees frustration-free application with the smooth and easy glide formula.
Never tested on animals, so feel confident in achieving your signature statement look.
Make a bold move and add Milani Color Statement Lipliner to your makeup game for a great MAC dupe!
Why We Picked It
There's nothing more sophisticated than beautiful, on-trend lip color with a smooth finish that lasts!
Say hello to Maybelline New York ColorSensational Lip Liner in Nude 20, another similar shade to MAC Spice.
Forget about lipstick popping off halfway through your day or feathering and bleeding onto your skin. This lip liner will keep you pampered and put together with a consistent look that won't budge until you decide it should.
This neutral hue pairs perfectly with any shade of ColorSensational lip color, ensuring you get the perfect pairing to take your look to the next level.
Why We Picked It
Add the perfect pucker with NYX Professional Makeup's mechanical lip pencil!
This richly pigmented lip liner is designed to make creating your perfect pout easy.
The twist up mechanical design requires no sharpener, making application of this creamy formula a breeze.
Long lasting and richly pigmented, these lip liners will stay put no matter what your day has in store for you.
All of NYX Professional Makeup's cosmetics are certified and acknowledged by PETA as a cruelty free brand; lovelier lips should never be at the expense of animals.
Get the perfect pout with NYX's Mechanical Lip Pencil in Nude.
Why We Picked It
Get ready to take your lips to the 'Epic' level with Rimmel Exaggerate Lip Liner!
This lip liner has it all—automatic, angled tip, soft texture and perfect color definition that helps contour and define your lips.
Say goodbye to those worries of lipstick smudging or bleeding through the day. With this lip liner, you can be sure of your completed look.
And don't worry about driving to MAC for a Spice lip liner dupe! The Rimmel Exaggerate Lip Liner in 'Epic' is an ideal alternative for that beautiful look you want every day.
Why We Picked It
Introducing the perfect partner for your daily makeup routine – Coloupop Lippie Pencil in BFF 2!
A pro-tip from us to you, this lip pencil can keep lips as precisely lined and defined as you want. Its long-lasting, creamy texture means it will stay put during every party, lunch date, or Zoom call.
Simply sharpen it up with a sharpener of your choice and over line your mouth with rich color.
Plus, its bold pigment intensity will give you those high-impact vibes that make a statement. And the best part? It's an amazing MAC Spice lip liner dupe!
Get yours today and discover why everyone is raving about Colourpop's Lippie Pencil in BFF 2!
Lip Liner FAQ's
A lot of people are curious about lip liners, but they're not sure where to start.
Lip liners can be a little intimidating at first, but once you know the basics, they're a really helpful tool for creating fuller looking lips.
Here are the most frequently asked questions about lip liners answered by our experts.
What color is MAC Spice?
MAC Spice is a rich and warm brown shade with hints of mauve.
This universally flattering hue looks great on all skin tones and can be used to create subtle everyday makeup looks.
Are MAC lip liners worth it?
It depends on your budget and preferences. Generally speaking, MAC liners are high quality products with a wide range of shades and textures. However, there are other brands that offer cheaper alternatives with similar results.
What MAC lipstick matches Spice lip liner?
MAC's Spice lip liner can be paired with a range of different MAC lipstick shades, such as Taupe, Velvet Teddy, Stone, and Whirl. That said, it can also look great with any neutral or even some berry toned lipstick shades.
How do I find a lip liner that matches my lip color?
The best way to find a lip liner that matches your lip color is to shop with an open mind and experiment with various colors.
Start by assessing the natural shade of your lips, then choose a lip liner one or two shades darker than this. When swatching colors, look for tones that blend into your skin without appearing heavy or unnatural.
If you're not sure which color would be best for you, consider using a dual-ended liner with light and dark shades on either side. This makes it easier to customize your look without having to buy multiple liners.
Finally, when choosing a formula it's important to think about texture as well as pigmentation. A creamy texture will give you better coverage while also helping prevent feathering or smudging throughout the day.
Opt for formulas with built-in ingredients like Vitamin E that nourish and moisturize lips at the same time!
Should lip liner be lighter or darker than lip color?
It depends on the look you are going for. Generally speaking, lip liner should be slightly darker than your lip color in order to make your lips appear fuller, whereas a lighter shade can give a softer, more subtle effect.
What is the most famous MAC lip liner?
You guessed it! The most famous shade of MAC lip liner is probably the iconic Spice shade. It's a soft, warm-brown color that works with many different skin tones and lipstick shades.
Does lip liner make you look older?
It can, depending on which shade and brand of lip liner you're using. Generally speaking, a very dark lip liner can emphasize lines around your lips and make you look older. On the other hand, a light lip liner creates more subtle definition and looks natural.
How do you know if a lip color suits you?
To figure out if a certain lip color suits you, consider factors like your skin tone and complexion.
Lighter colors tend to flatter lighter skin tones while darker shades work best on those with deeper complexions. If you're not too daring, you can also settle for a tinted lip balm.
What color lip liner goes with all colors?
The best color lip liner to go with all lipstick shades is a neutral shade.
Neutral lip liners are those which are not overly dark, bright, or colorful -- such as mid-tone browns, taupes and nude shades.
Choosing a neutral colored lip liner will ensure that your lips look cohesive no matter the color of your matte lipstick.
When opting for brighter or bolder colors in your lipsticks, you can pair them with darker neutrals like browns and berries to provide balance and definition to the lips while still looking natural.
Does lip liner need to match lipstick?
It is important that your lip liner shade matches the lipstick you are wearing, unless you're wearing a nude shade of liner.
Matching your lip liner to your lipstick helps to enhance and define the edges of the lips while creating a more unified look overall.
Additionally, when the two shades match perfectly, you can create an illusion of fuller lips.
The best way to get a perfect match between lip liner and lipstick is by choosing from products in the same line of cosmetics.
Many brands have collections with multiple shades so that users can mix and match different shades for their own custom look.
Furthermore, many brands offer their own versions of lip liners which may not technically be makeup liners designed specifically for contouring but provide great color payoff with long lasting coverage which works just as well at defining the shape of your lips while providing pigment that won't easily fade away during wear time.
Finally, if you find yourself without matching colors from one brand or another's collection it is still possible to make it work as long as you opt for similar hues from different lines and adjust accordingly.
What color lip liner makes lips bigger?
Lip liner is a great tool for enhancing lip shape and creating definition.
For lips that appear bigger, lighter shades of lip liner are ideal as they can make the area look larger when used accurately.
The trick is to use a lip liner one or two shades lighter than your lipstick.
To get maximum effect, draw an outline with the pencil slightly outside your natural lip line then fill in with the same color of lip gloss or lipstick.
This will not only help create the illusion of fuller lips but also helps keep your color looking fresh throughout the day.
The Best Lip Liner Dupe for You
So what is the best MAC Spice dupe? According to customer reviews, the best lipstick dupes include the brands we listed above.
We've included links to shop so you can check out prices and reviews of these makeup products for yourself.
We also found dupes for more MAC lip liners! Check out our other articles featuring dups for MAC's Whirl, Nightmoth and Chestnut shades of liner. You'll want to try them all!
If you're looking for a lipstick shade that will look great with your MAC Spice lip liner, we have a suggestion! How about terracotta lipstick? This shade is trending and you can find it in many different textures and price ranges.
Tap the button below for our list of the best terracotta lipsticks you can buy online.