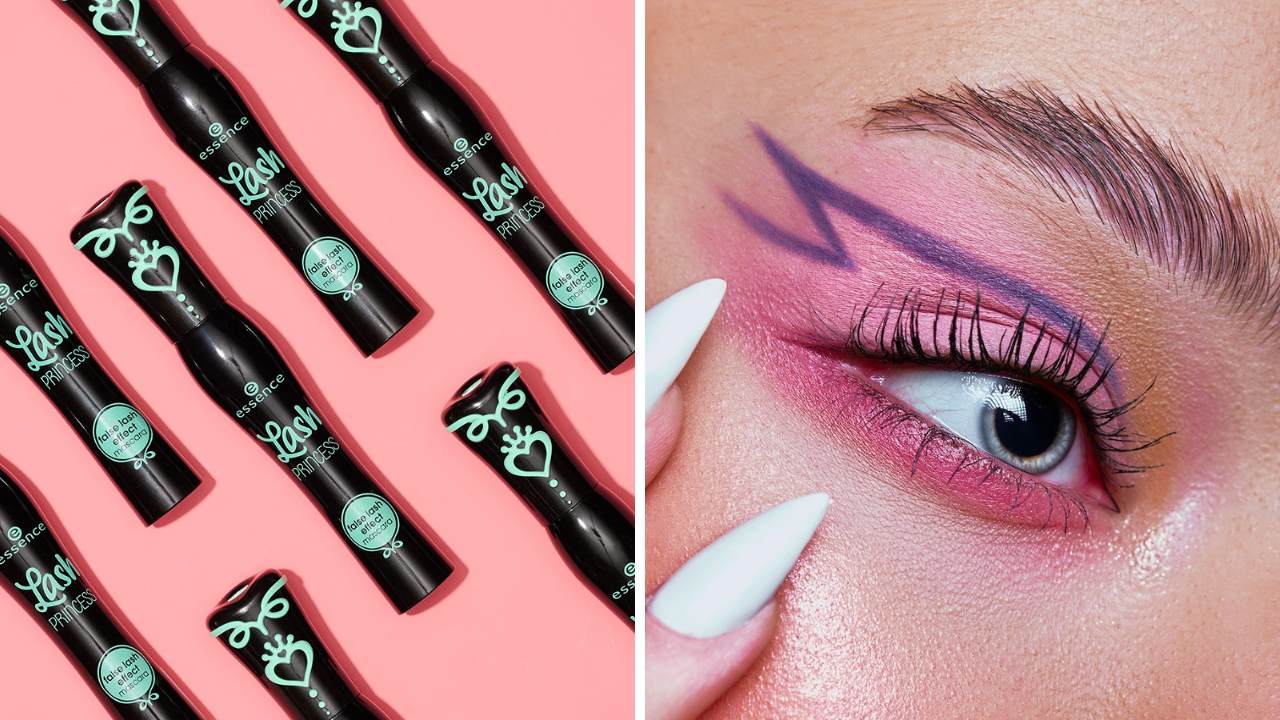 We Tried 5 Thrive Mascara Dupe Options & Here's What We Think!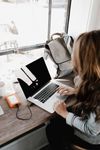 Thrive Causemetics has some serious competition with these five affordable and high-quality mascara dupes. 👁
At first glance, finding a great mascara sounds like an easy feat – but with countless brands and formulas flooding the beauty aisle, it can be difficult to find one that both looks and feels great.
Enter: Thrive Causemetics mascaras! These vegan friendly formulas promise to define and give you volumized lashes while also giving back — for every purchase made from their range of high-performance makeup, a donation is made to help women thrive.
But if you're struggling on the budget front, there are some formidable drugstore dupe mascaras available too - ones that won't break the bank.
In our quest for beautiful long lashes without financial strain, we tried five alternative mascaras — keep reading to see which we picked!
How We Choose the Best Thrive Mascara Dupes for You
What is the best Thrive Mascara dupe? We want to know! That's why our team reads through thousands of Amazon reviews, TikTok and YouTube videos and social media posts so you don't have to!
We looked at traditional mascaras and emerging brands and we compiled a list of the absolute best mascara dupes. We know after reading this article you will find the best affordable mascara for you.
Introducing the award-winning, best-selling Thrive Causemetics Liquid Lash Extensions Mascara!
This revolutionary flake free tubing technology formula creates the look of lash extensions at a lower price.
You can get it in three sultry shades — flattering for any occasion — without worrying about flakes or messes.
Thanks to their innovative Orchid Stem Cell Complex™, your eyelashes will look naturally longer and healthier every day.
Plus, their clinically tested formula is gentle enough for even the most sensitive eyes and contact lenses!
And when it's time to remove this volume mascara at night, don't waste time with makeup remover — just use warm water and a washcloth to slide it right off. It's no wonder this is so many people's favorite tubing mascara!
Looking for a lower price than Thrive? No problem. Bring on the dupes!
Why We Picked It
With Milani's Highly Rated Lash Extensions Tubing Mascara, you'll get every bit of drama and volume you need for an out-of-this-world look.
Its innovative Japanese-inspired technology wraps each lash with "tube-like" polymers for instant length and lift that lasts up to 16 hours.
Not only will this innovative tubing formula mascara give you those fluttery false lash looks, but it's vegan and certified by PETA so you can feel good about your makeup purchase.
And if all that isn't enough—this lightweight formula is packed with shea butter and castor seed oil to nourish your lashes as you wear it!
Why We Picked It
Introducing L'Oreal Paris Voluminous Makeup Lash Paradise Mascara—the makeup must-have you'll be flaunting every day.
This clever mascara brings out your inner bombshell with full, feathery soft fringes and voluptuous volume and intense length for up to 20x more volume and 2x longer lashes.
Imagine your eyes captivating everyone in their presence with the look of false lashes.
Plus, no clumps, smudges, or flakes! And, with its washable formula, you can easily remove it at night.
Why We Picked It
This volumizing mascara formula is infused with bamboo extract and fibers for long, full and lightweight lashes that won't flake.
Everyone can enjoy its waterproof formula, making it smudge proof even in a rainstorm!
And the Flex Tower brush works to extend lashes and bends to volumize and extend every single lash from root to tip, while also being ophthalmologist and allergy tested - making it suitable for sensitive eyes and contact lens wearers.
So if you're looking for longer, fuller lashes that stay locked in place all day long with water resistant mascara, then try Maybelline Lash Sensational Sky High Waterproof Mascara!
Why We Picked It
This revolutionary two-step mascara gives you up to 80% longer looking lashes with no fuss, which makes it perfect for busy days.
It's suitable even for those with sensitive eyes or who wear contact lenses, so everyone can enjoy beautiful, nourished lashes - all day!
This two-step system comes with a built in primer to use before applying your mascara. So, get ready to amp up the glamour!
Why We Picked It
Say goodbye to clumpy, heavy lashes and say hello to Lash Princess False Lash Effect Mascara!
Their ingenious conically shaped fiber mascara brush will give you dramatic volume and length without any of the messy drama.
What's more, this lengthening mascara never flakes or clumps too - so your lashes stay beautiful all day long.
Lash Princess is totally vegan, fragrance-free, oil-free and animal byproduct free - because cruelty free beauty shouldn't be a luxury.
Thrive Mascara FAQ's
Here are the most frequently asked questions about Thrive Causemetics and the answers from our team of experts.
What is different about Thrive mascara?
Thrive mascara is a unique product because it's specifically designed to nourish and enhance your lashes while giving them a bold, voluminous look.
Unlike many other mascaras that can be harsh and damaging to your lashes, Thrive mascara is made with natural ingredients like orchid stem cell complex and castor oil that help promote healthy lash growth over time.
Thrive mascara also features an innovative brush design with over 200 bristles that helps evenly distribute the product from root to tip for maximum volume and length.
The formula is also smudge-proof, water-resistant, and long-lasting, so you can enjoy beautiful lashes all day without worrying about touch-ups or flaking.
Overall, Thrive mascara offers a unique combination of nourishing ingredients and high-performance results that make it stand out from other mascaras on the market.
Are Thrive products worth it?
Many people believe that Thrive products are worth the price because they are made with high-quality, natural ingredients and are designed to nourish and enhance your skin and lashes.
Thrive is a premium brand that uses innovative technology and sustainable practices to create their products.
They also donate a portion of their profits to support social and environmental causes, which is a bonus for those who want to make a positive impact through their purchases.
While Thrive products may be more expensive than some other brands, many customers feel that the benefits they provide in terms of quality, performance, and ethical values make them well worth the investment.
Is Thrive makeup made in USA?
Yes, Thrive makeup is made in the USA. In fact, all of Thrive's products are manufactured in their own state-of-the-art facility located in California, where they have full control over the production process and can ensure the highest quality standards.
Thrive is committed to using sustainable and ethical practices in all aspects of their business, including sourcing ingredients, manufacturing processes, and packaging materials.
They are also Leaping Bunny certified, which means that their products are cruelty-free and not tested on animals.
Who is Thrive owned by?
Thrive Causemetics is a privately owned company that was founded by Karissa Bodnar in 2015.
Karissa started the company with a mission to create high performance, vegan and cruelty free makeup and skincare products that would empower women and support social causes.
Since then, Thrive has become a popular brand among consumers who are looking for beauty products that are not only effective but also ethical and socially responsible.
While Thrive is still owned by Karissa Bodnar, the company has grown significantly over the years and now employs hundreds of people.
The Best Thrive Mascara Dupe for You
So what are the best drugstore dupes for Thrive Causemetics mascara to create voluminous lashes? According to customer reviews, the best tubing mascaras include the bestselling favorite mascaras we featured in this article.
We've included links to shop these other mascaras online so you can check out prices and reviews for yourself. You'll have longer, fuller and more dramatic lashes in no time!
Looking for more makeup dupes? How about bronzer? Tap the button below for the best Benefit Hoola Bronzer dupes!