Our Guide to Find the Best Hoola Bronzer Dupe on a Budget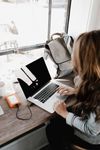 Get that coveted Hoola bronzer look without the high price with our ultimate guide to finding the best Hoola bronzer dupe on a budget 💄💋
Are you looking for an affordable alternative to Benefit Hoola Bronzer but don't want to sample every option at the drugstore?
Well, we've got good news - finding the perfect makeup dupe can be easier than you think!
This guide will walk you through everything you need to know in order to find a budget-friendly yet high quality bronzer that will leave your complexion looking flawless and sun-kissed.
In just a few clicks, you'll tame your beauty worries and cozy up with some cost savings!
So let's get started on this ultimate quest of finding the best Benefit Hoola bronzer dupes on a budget.
How We Choose the Best Hoola Bronzer Dupes for You
What is the best Benefit Hoola Bronzer dupe? We want to know! That's why our team reads through thousands of Amazon reviews, TikTok and YouTube videos and social media posts so you don't have to!
We've compiled a list of the absolute best of the best. We know after reading this article you will find the best Benefit Hoola Bronzer dupe for you.
Introducing the one and only, award-winning Benefit Cosmetics Hoola Bronzing Powder.
Finally, you can get that classic matte finish you've been dreaming of with this bestselling powder bronzer. Your face will be looking beautiful and bronzed all year long!
With four incredible shades to choose from, your complexion has never looked better.
What's more? All four shades feature the same silky-soft formula that made the original Hoola such a cult favorite.
Get ready to show off your sun-kissed glow (without ever leaving your house!)
Don't want to drop $35 on bronzer? No worries! Bring on the amazing Hoola Bronzer dupes!
Why We Picked It
It's time to get that perfectly bronzed beach babe look! Get your sun-kissed glow any time of the year with Elizabeth Mott Whatup Beaches Bronzer.
This cleverly crafted powder makes it super easy to apply and blendable, providing you with buildable coverage for a naturally tan look.
Wave goodbye to sunless tanners, because this powder will give you a flattering shade that's perfect for glowing up all over or contouring those cheekbones.
And speaking of cheekbones - why not give them an extra lift by using this powder to really make your best features stand out?
Plus, the minerals in Whatup Beaches Bronzer absorb oil, making sure you stay shine free while still having that beautiful bronzed beach babe look we love so much!
What better way to get ready for summer.
Whatup Beaches Bronzer is cruelty-free and Leaping Bunny approved! So come on ladies – show off your gorgeous sun-kissed skin with Elizabeth Mott Whatup Beaches Bronzer!
Why We Picked It
Ready to give your skin that bronzed goddess glow? You don't have time for sun bathing in lounge chairs all day long - now you can create the look with NYX Professional Makeup Matte Bronzer!
With NYX bronzer, you can get a radiant glow without the glitter. This pressed powder bronzer is perfect for getting that tan all year round, no matter where your life takes you.
Best of all, it's available in shades to accommodate any complexion. For an effortless yet totally sophisticated look, just dust on this Sun Kissed Glow and enjoy a matte finished bronzed glow like never before.
Bring definition and contour to your facial features and get the tasteful, natural-looking hint of color you desire - no sunburn necessary!
Why We Picked It
Say goodbye to pale winter skin and get ready for a sun-kissed glow to brighten up every day, no matter the season! Rimmel's Natural Bronzer is the perfect solution.
This clever waterproof bronzing powder helps you achieve the ultimate sun-kissed look all year round with a matte finish that lasts up to 10 hours!
Enjoy maximum longevity and minimal fuss with Rimmel Natural Bronzer – no sunbathing required.
So, if you're looking for an effortless way to make your complexion pop, try Rimmel's Natural Bronzer today – it's like sunshine in a jar!
Why We Picked It
Ready to get beachy bronze on a budget? Introducing Wet N Wild Bronzer In What Shady Beaches.
This hybrid cream-powder will have you looking lit-from-within with a long-lasting glow to fuel your self-confidence for days.
The gel infusion ensures that you can easily blend and bounce the bronzer on your skin thanks to its creamy texture, creating an even and natural sun-kissed look that's perfect for a summer party (even if it's just in your own backyard).
With pearl pigments and a cruelty free, gluten free, fragrance free and vegan formulation, you can use this bronzer without any guilt — so don't be shy, let those morning rays shine on through!
Why We Picked It
If you want to look fresh-off-the-beach fabulous - even if your beach days are years away - then The Balm Bahama Mama Bronzer is the perfect pick for you!
This clever bronzer gives your skin a sun-kissed glow without any hint of orange undertones, and it can also act as a face contour, brown eye shadow and brow filler so you can put an end to the monotony of rummaging through drawers for different makeup pieces.
So much fun, with just one product! For those who love natural beauty, Bahama Mama is your ticket to achieving that golden complexion without having to risk sun damage on the beach.
Hoola Bronzer FAQ's
Bronzing can be a tricky business. You don't want to look like you're wearing too much makeup, but you also want to add some color to your face.
It's hard to know how to use bronzer and even harder to find the right shade for your skin tone.
Benefit's Hoola Bronzer is the perfect solution for all of your bronzing needs. This matte powder is super easy to apply and comes in one universal shade that will work with any skin tone.
Here are the most frequently asked questions about buying this bronzer and the answers from our experts.
What skin tone is Hoola bronzer for?
Benefit Cosmetics Hoola Bronzer is designed to work for a wide range of skin tones, particularly those with fair to medium complexions.
The bronzer has a neutral undertone that helps it blend seamlessly into the skin without looking too orange or muddy, making it a popular choice for many people.
However, if you have a deeper complexion or are looking for a more dramatic contour, you may find that Hoola isn't quite pigmented enough for your needs.
In that case, you may want to consider using a bronzer with more warmth or depth to achieve the desired effect.
Are there different shades of Hoola bronzer?
Yes, there are different shades of Hoola bronzer available. In addition to the original Hoola Matte Bronzer, Benefit Cosmetics has also released a few variations on the lightweight bronzer for different skin tones. These include:
Hoola Lite: A lighter version of the original Hoola bronzer, designed for fair skin tones.
Hoola Caramel: A deeper shade of Hoola with warm undertones, suitable for medium to deep complexions.
Hoola Toasted: A richer, warmer version of Hoola with a hint of shimmer, ideal for medium to deep skin tones.
So depending on your skin tone and desired level of warmth or depth in your bronzer, you may want to try one of these alternative shades instead of the original Hoola Matte Bronzer.
Is Benefit Hoola a bronzer or contour?
Benefit Hoola is primarily marketed as a bronzer, although many people also use it for contouring purposes.
The product is designed to add warmth and dimension to the face, creating a natural-looking sun-kissed glow.
However, because it has a neutral undertone and matte finish, it can also be used to create subtle contours by applying it in the hollows of the cheeks, along the jawline, and around the hairline.
So while Hoola is technically a bronzer, its versatility makes it a popular choice for both bronzing and contouring.
Should bronzer be lighter or darker than your skin?
When choosing a bronzer, it's generally recommended to select a shade that is only one or two shades darker than your natural skin tone to gat that naturally bronzed glow.
This will help create a subtle, natural-looking glow without looking too dark or orange.
If you choose a bronzer that is too dark for your skin tone, it can look harsh and unnatural.
On the other hand, if you choose a bronzer that is too light, it may not provide enough definition or warmth to the face.
So in general, aim for a bronzer that is just slightly darker than your skin tone for the most flattering effect. You can try a cream bronzer for a more natural look.
Pair your bronzer with a brown eyeshadow shade for a naturally toasty, sun kissed look.
The Best Hoola Bronzer Dupes for You
So what is the best Hoola dupe? According to customer reviews, the best Hoola dupes include the brands we featured in this article.
We've included links to shop online so you can check out prices and reviews of these products for yourself.
Looking for more dupes? How about setting spray? We went looking for the best Charlotte Tilbury dupes and we found them.
Tap the button below for the best Charlotte Tilbury Airbrush Flawless setting spray dupes!