7 Totally Viral Drunk Elephant Bronzing Drops Dupe Picks!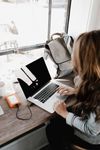 Who needs to splurge on high-end skincare & makeup when you can get the same results with these buzz-worthy, yet affordable, Drunk Elephant dupes?
Looking for a budget-friendly alternative to the popular Drunk Elephant Bronzing Drops? Not to worry, we got you!
We did some serious beauty sleuthing on social media and found the perfect dupes - and you won't believe how affordable they are.
Say goodbye to splurging on pricey skincare products and say hello to glowing, summery skin with these fabulous dupes!
Read on as we break down why each of these alternatives will have your complexion looking like a bronzed goddess in no time.
How We Choose the Best Dupes for You
What are the best Drunk Elephant Dupes? We want to know! That's why our team reads through thousands of Amazon reviews, TikTok and YouTube videos and social media posts so you don't have to!
We've compiled a list of the absolute best bronzers. We know after reading this article you will find the best Drunk Elephant dupes for you.
Hey beautiful! You can stop stressing over environmental damage and get your sunshine on the safe way with Drunk Elephant's Bronzing Drops.
This light, airy face serum is essential for getting that just-back-from vacation bronzy glow while protecting your skin from baddies like pollution.
And it's suitable for all skin tones, so no worries – a radiance boost awaits you!
With omega rich oils derived from marula and black currant seed, this sunless version of Vitamin D will keep your summer vibes alive well after the season ends.
Can't get your hands on this high end liquid bronzer? Not a problem. Bring on the dupes!
Why We Picked It
This incredible product gives you an immediate sun-kissed appearance and a long lasting glow – plus it helps shield your skin from environmental stressors and inflammation. All for less than the cost of Drunk Elephant.
What's more, Nanobronze works over time to visibly increase your skin's glow. So, if you want to look like a million bucks (without the price tag), grab yourself some Nanobronze Bronzing Drops and join the sunless tanning revolution.
Oh, and FYI – it's totally formulated without phthalates, sulfates, parabens, fragrances, or drying alcohols!
Why We Picked It
If you're looking for a steal, this is it! This lightweight liquid face and body highlighter instantly hydrates and luminizes skin for an all over, natural glow.
Each shade provides an illuminating color tint that enhances your individual skin tone – so you look like you just stepped off the beach with a healthy sun-kissed sheen.
Plus, it's packed with glycerin and shea butter, so it keeps your skin hydrated for up to 24 hours.
And when used as directed, there's no need to lay out in the sun - get that beautiful bronze without worrying about sun damage!
Why We Picked It
Introducing Versed Mood Lighting Luminizing Glow Drops - for a perpetually glowy complexion that looks both healthy and natural!
Just take a few drops of this weightless liquid luminizer, add them to your moisturizer, foundation or wherever you feel like shining the most, and let your inner light twinkle out.
Plus, this serum-like wonder contains hydrating hyaluronic acid that can hold 4000x its weight in moisture and antioxidant-rich blackberry extract to strengthen skin's barrier, so you're never too far away from dewy radiance.
The light-reflecting pigments in these glow drops are the key to achieving the perfect mood lighting so you can sparkle your way into any room.
Why We Picked It
Dive into a wave of healthy and luminous all-year-round sun-kissed skin with the help of Flower Beauty's Heatwave Bronzing Essence!
With the addtion of ultra-fine golden pigments, this oil-free essence will provide a refreshing hydration that can't be beat.
A few drops is all it takes to enhance your radiance and get that warm glow you crave. No sun necessary!
Cruelty-free, vegan, and gluten free, everyone can use this dewey formula to boost their beauty - bronze on bronzer babes! It's easy and effortless! Why not enjoy a little bit of fun in the sun?
Why We Picked It
Not all dupes are discounted, but we couldn't leave this one out!
This super versatile tint can be blended with your favorite moisturizer for a natural looking tan that lasts throughout the day.
Its improved mineral and chlorophyll pigments provide a golden sunlit warmth to any complexion, making it ideal for those who are looking to add just a hint of color without being too overwhelming.
And its organic composition of olive oil and extracts of anthyllis and witch hazel work together to perfectly complement your own natural skin tone.
Skip out on spending excessive time under the sun and go straight to Dr Hauschka's Translucent Bronzing Tint - an efficient, vegan and soy-free formula that will give you just the tanned look you want!
Why We Picked It
This bronzer is the perfect pick for getting that 'just-back-from-vacay' look!
Lightweight and creamy, this 90% natural bronzing formula is the key to achieving an even, matte finish that won't leave you feeling dried out.
The concentrated yet buildable coverage means you are in control of your contour.
Layer it up for deeper color or keep it light for subtle sun-kissed hues. Plus, with just a drop or two of product, you'll glow all day long without ever looking too over-the-top!
With no parabens, GMOs, or sparkly particles involved, our 100% vegan and cruelty-free bronzer can help you feel comfortable in your own skin - no matter where you might be headed on vacation!
Why We Picked It
Okay, so this one has a higher price tag. But, we just couldn't leave it out! Pai Skincare's The Impossible Glow Drops has all the ingredients you need to achieve luminous and hydrated skin.
Highlighting drops are perfectly blended with vegan, organic, natural ingredients and free of parabens, phthalates, dyes and fragrances. You can count on us to give you a gentle yet radiant glow that looks totally effortless.
This one-of-a-kind formula is made with hyaluronic acid and sea kelp for maximum hydration plus vitamin C rich lemon fruit water for a beautiful boost of radiance.
No matter how sensitive your skin is or what color tone you have in mind - this product will definitely make sure you look super fresh all day long!
Bronzing Drops FAQ's
Have you ever wanted to add a gorgeous, subtle glow to your skin but didn't know where to start?
With so many bronzing drops available at Sephora or Ulta, it can be overwhelming and confusing to decide which will work best for you.
It's ok! Here are the answers to your most frequently asked questions to give your skin a natural, sun-kissed look that will last all day!
How do you use face bronzing drops?
Applying face bronzing drops is a great way to add some extra warmth and dimension to your look.
To begin, mix a few drops of the product with moisturizer on the back of your hand, and then use your fingers or a small makeup brush to apply it directly onto areas of your face that you wish to add warmth and a soft glow.
Apply more on areas where the sun would naturally hit—like cheekbones, forehead, nose bridge, and chin. Then blend accordingly.
When using bronzing drops it's important not to over-apply since they are designed for subtle illumination purposes.
If you want more intensity just add additional layers until desired hue is achieved. And don't forget about other areas like jawline or neck area - these could be great spots for adding some extra bronze too.
If you want some more shimmer, you can try adding a product like Saie Glowy Super Gel Illuminator which adds more of a shine to your glow.
Are Drunk Elephant Bronzing drops fake tan?
These drops are the real deal when it comes to getting a natural-looking, healthy-looking tan without having to expose your skin to damaging UV rays.
Formulated with naturally derived DHA, these bronzing drops provide an easy and mess-free way of achieving a beautiful bronze color.
Unlike other self tanners, these bronzing drops don't contain alcohol or synthetic fragrances that can be drying on your skin.
Instead they're enriched with nourishing plant oils like marula seed oil, watermelon seed oil and passion fruit extract which help hydrate as you bronze!
What is DHA in bronzing drops?
DHA is a naturally-occurring sugar molecule, which reacts with proteins on the top layer of your skin to form a deep and long-lasting tan.
This active ingredient has been popular within the beauty industry for many years, due to its ability to create a natural looking tan without exposing you unnecessarily to UV rays from the sun or tanning beds.
DHA is usually blended with other ingredients like moisturizers and cosmetic oils so that when applied it will also have intense hydrating effects on your skin.
Its safety has been tested extensively by various health organizations around the world, making this product one of the best choices if you're looking for a safe and lasting golden glow!
Can you mix Drunk Elephant Bronzing drops with any moisturizer?
Absolutely! Drunk Elephant Bronzing Drops are a great product that can be mixed with any moisturizer you choose, depending on the effect you want to achieve.
Mixing these bronzing drops with your favorite moisturizer will help to give your skin a beautiful radiant bronze glow without looking orange or overly sparkly.
You can mix extra drops with more hydrating and thicker moisturizers for deeper color, whereas lighter and thinner ones will give you more of a sheer natural-looking glow.
Can you mix Drunk Elephant bronzing drops with SPF?
Yes! In fact, mixing Drunk Elephant bronzing drops with SPF is highly recommended. By combining these two products, you provide your skin with a dual combination of protection and subtle color.
The SPF provides UV protection from harmful rays that can damage the skin while the bronzing drops are perfect for adding instant warmth to your complexion.
Not only will you be applying a daily layer of protection against UV radiation but also creating an all-over glow that reflects beautifully in natural light.
Can you use Drunk Elephant Bronzing drops anywhere on your body?
Sure! Drunk Elephant Bronzing Drops can be used on any part of your body for a bronze, sun-kissed glow.
The non-toxic, vegan formula is made with cocoa and marula oil to provide antioxidant protection and essential fatty acids to help nourish the skin.
So don't just limit yourself to using it on your face – it's perfect for those hard to reach areas like your shoulders, back or legs too!
Is Drunk Elephant dermatologist approved?
Yes, Drunk Elephant is definitely dermatologist approved! Their products are formulated using only clean clinical-grade ingredients and cutting-edge science that helps promote healthy, balanced skin.
Each product in the range is formulated with absolutely no drying alcohols, fragrances, SLS or any other known sensitizing agents.
All of this makes Drunk Elephant a great choice for anyone looking to take their skincare routine to the next level and keep their skin looking radiant and healthy!
Why is Drunk Elephant so popular?
Drunk Elephant has become immensely popular in the past few years due to its unique, effective skincare products.
The brand's philosophy is based on using only clean, non-toxic ingredients that are designed to work in harmony with your skin without any unwanted additives.
Furthermore, it stands apart from other skincare lines by not utilizing any fragrances, essential oils, or silicones that can be irritating or disruptive to skin health.
The result is a line of products that are clinically proven to deliver results while still being gentle and safe enough for even sensitive skin types.
All this coupled with their smartly curated packaging and design makes them stand out on the market—and explains why they have so much popularity.
What age range is Drunk Elephant for?
Drunk Elephant is an age-defying, skin care line specifically designed for adults in their 20s, 30s and 40s, but anyone can use these drops for a little sunkissed glow.
Its unique formulas are packed with natural ingredients that fight the effects of aging while supporting healthy skin cell turnover and providing immediate hydration and skin -benefits.
The brand's products also contain powerful antioxidants to fight free radicals, as well as fatty acids and peptides which work together to firm the skin and reduce the appearance of fine lines over time. All while getting you drunk on compliments from your friends!
The Best Bronzing Drops for Your Skin
Whether you're the beauty aficionado or something of a makeup newbie, the hunt for Drunk Elephant dupe bronzing drops is officially over. These amazing finds will save you money while giving you a bronzed glow in no time!
There's no better time to get your glow on! Don't wait any longer, pick up a trendy bronzer today to let your skin shine its brightest during the hot season.
Let's be honest here: these products are must-haves when it comes to achieving that golden goddess look. So why not go out there and get an instant glow? After all, you can never have too much bronzer in your life!