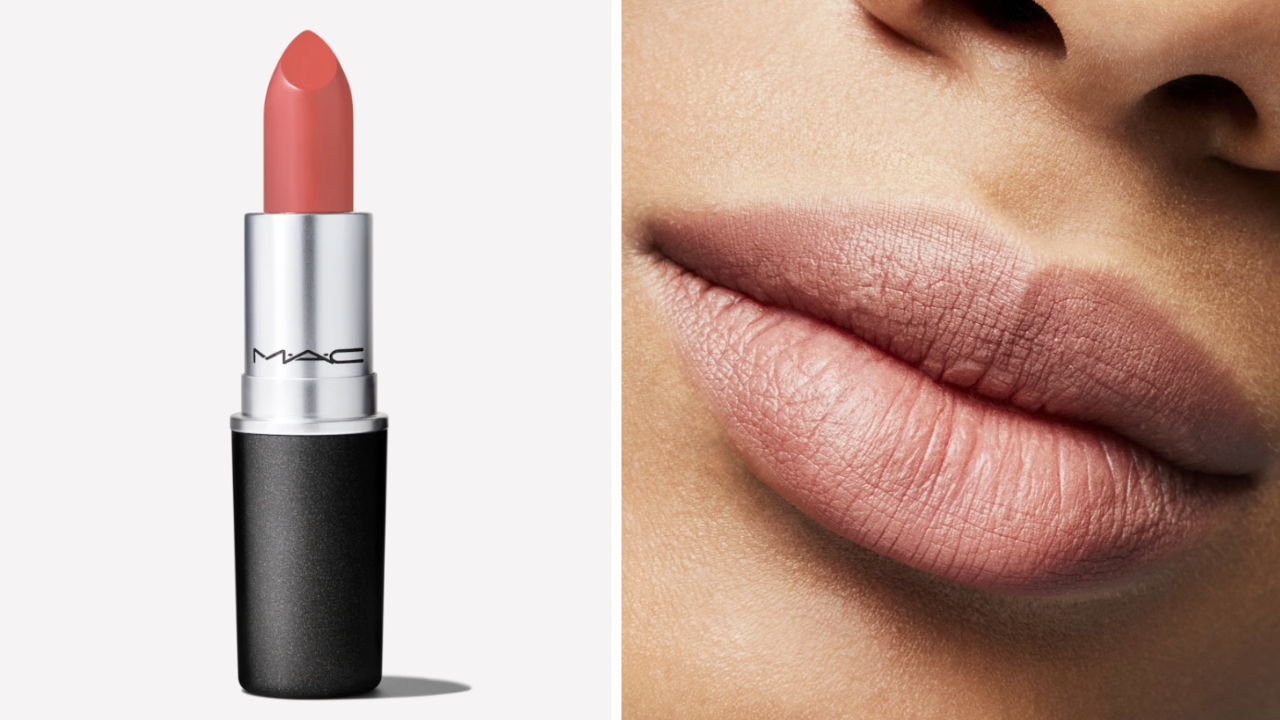 The 6 Best Budget Friendly MAC Velvet Teddy Dupe Picks!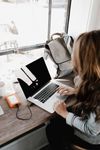 Say goodbye to expensive lipstick and hello to our roundup of 6 budget friendly alternatives - perfect for any makeup addict on a budget 🤩
When it comes to finding the perfect shade of nude lipstick, few brands do it better than MAC.
Their iconic Velvet Teddy color is a fan favorite and looks good on almost every skin tone... but let's face it, not everyone wants to pay the $22 price!
Thankfully, there are plenty of drugstore options that offer an amazing dupe for half the cost.
In this post we're sharing our top 6 picks for budget friendly makeup dupes of MAC's Velvet Teddy that could fool even the makeup guru in your life.
Read on to find out which affordable dupes will make you look like a million bucks without breaking the bank!
How We Choose the Best MAC Velvet Teddy Dupes for You
What are the best drugstore lipstick dupes for MAC Velvet Teddy? We want to know! That's why our team reads through thousands of Amazon reviews, TikTok and YouTube videos and social media posts so you don't have to!
We've compiled a list of the absolute best of the best lipstick dupes. We know after reading this article you will find the best MAC Velvet Teddy lookalike for you.
MAC Velvet Teddy is the perfect matte lipstick for a no shine matte finish. With a luxurious, rosy-brown hue, this creamy semi-matte lipstick will give you the best of both worlds - comfort and color.
This medium shade with warm undertones is highly pigmented for an opaque look that will last all day.
Plus, it's smooth and velvety texture makes it a joy to apply. Whether you're running errands or out on the town, Velvet Teddy won't let you (or your lips) down.
Don't want to pay full price? No problem. Bring on the lipstick dupes!
Why We Picked It
Everyone knows that the perfect party look starts with the perfect lip – and Euro Trash will get you there.
This lipstick dupe is a dead-ringer for the iconic MAC Velvet Teddy, but it comes at half the price.
Plus, it can take your look from day to night without fading; this amazing creamy, dreamy matte formula will stay put while keeping your lips hydrated.
Why We Picked It
Make a statement with Rimmel's "14": a dupe for the classic MAC Velvet Teddy.
Its long lasting formula packs a punch when it comes to color and glides on smoothly and comfortably, protecting your lips all day with 25% more color impact than other brands.
Plus, its Color Protect technology makes sure it keeps up with you throughout the day! Unlock your potential and pair any skin tone or make-up look to this flattering hue from Kate Moss.
Why We Picked It
Bold and beautiful lips? Yes, please! Introducing L'Oreal Colour Riche Satin Lipstick - Fairest Nude.
This luxurious, ultra hydrating, creamy rich lipstick formula is made with nourishing ingredients like omega 3, vitamin E, and argan oil to keep your lips soothed and super soft.
With one swipe of the creamy color, you'll experience intense hydration while rocking show-stopping shades of gorgeousness.
Are you on the hunt for a dupe for MAC Velvet Teddy? Look no further. Decadent colour with lavish hydration - get it with L'Oreal Colour Riche Satin Lipstick.
Why We Picked It
This silky-smooth formula is so creamy and nourishing, it feels like you're barely wearing anything at all.
Not to mention that it's a dupe for the famed MAC Velvet Teddy – every makeup lover's favorite!
So what are you waiting for? Pucker up and get smooching with e.l.f., your budget lip color partner in crime.
Why We Picked It
Take your lip game to the next level with Maybelline's Super Stay Matte Ink Lip Color in Seductress; a dupe of MAC Velvet Teddy!
Get sophistication in just one swipe that lasts 16 hours. This iconic long-wear formula is highly pigmented, so you get bold colors with the perfect matte texture.
Zero transfer and smudge-free, this liquid lipstick locks in securely for all-day comfort.
Enjoy effortless application every time thanks to the unique arrow applicator for precise sculpting. Look like a million bucks without spending it!
Why We Picked It
Have you tried Wet n Wild megalast lipstick? A dupe for MAC Velvet Teddy, this semi-matte lipstick is infused with hyaluronic acid, natural marine plant extracts, coenzyme Q10, vitamins A & E and more.
The result? Velvety full color coverage that not only nourishes lips but also won't feather or bleed.
Cruelty-free and gluten-free, these shades are fragrance-free and provide long lasting creamy matte color in one swipe. Get ready to bare it all!
MAC Velvet Teddy FAQ's
A lot of people are talking about MAC Velvet Teddy, but might not know what shade it is and if the dupes are just as good.
MAC Velvet Teddy is a popular lipstick that compliments a variety of skin tones.
Here are the most frequently asked questions about MAC Velvet Teddy lipstick and its deep tone beige hue.
This FAQ will help you figure out how to rock this lippie like a pro.
What undertone is MAC Velvet Teddy?
MAC Velvet Teddy is a warm-toned light beige shade with a muted, slightly rosy hue. It has a brownish base that is balanced out by the hint of pink in the undertone.
Is Pillow Talk Similar to Velvet Teddy?
Pillow Talk and Velvet Teddy are similar shades. Both of these popular lipsticks boast a matte finish in the same pinky-nude shade family, which is perfect for creating a natural look.
However, there are some subtle differences between them. Pillow Talk is slightly lighter than Velvet Teddy and has more of an iridescent pink tone to it that can appear almost lilac in certain lighting.
Meanwhile, Velvet Teddy has more of an orange undertone and is darker than its counterpart.
What is the Closest MAC Lipstick to Velvet Teddy?
The closest MAC lipstick shade to Velvet Teddy is probably Whirl.
This shade has a warm, light brownish-pink undertone and is perfect for creating an everyday look. If you're looking for the absolute best luscious mattes lipstick, you'll want to spend the extra dollars and go with MAC lipstick.
What is MAC's best selling lipstick?
MAC's best selling lipstick is the iconic Ruby Woo. This retro matte cool-red shade has been a favorite among beauty lovers for years and is sure to make a statement. It's perfect for an evening look or a bright, city color lipstick in the daytime.
A similar dupe for Ruby Woo is Colourpop Crème Lux Lipstick in Love Life.
Is Velvet Teddy Limited Edition?
No, Velvet Teddy is not a limited edition lipstick from MAC. It is one of the brand's most popular shades, so you can get it any time. Or, you can try a dupe instead!
The Best MAC Velvet Teddy Dupe for You
So what are the best MAC Velvet Teddy lipstick dupes? According to customer reviews, the best golden rose lipsticks for your skin tone include the affordable brands we featured in this article.
We've included links to shop online so you can check out prices and reviews of these products for yourself.
Looking for more MAC dupes? We've been investigating MAC lipsticks and lip liners and we have so many! How about a dupe for MAC's popular Whirl lip liner? Tap the button below for a list of the dupes!