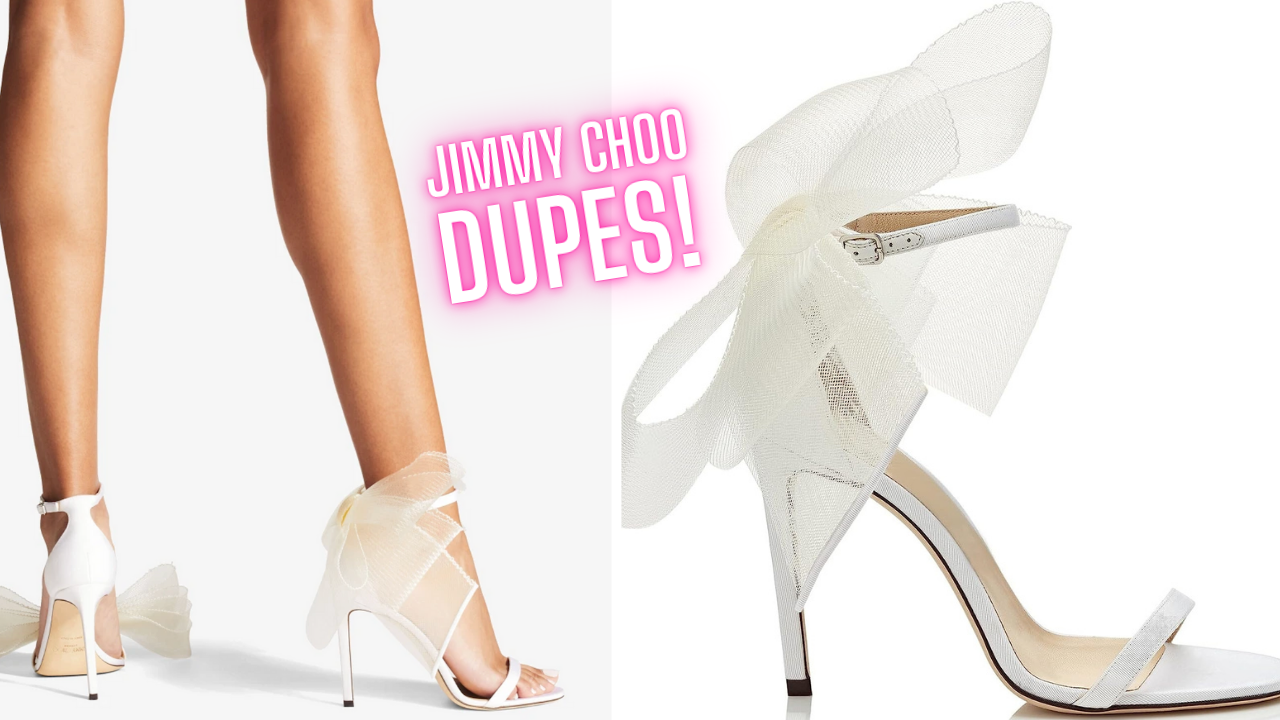 Meet the Jimmy Choo Bow Heel Dupe That Looks Authentic!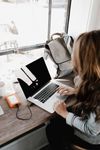 The dupe of your dreams is here! We found a Jimmy Choo Aveline lookalike that looks just like the real thing. Get ready to shop amazing find!
Everyone knows that a classic Jimmy Choo heel can make you feel like the hottest person in the room, especially when it's the Jimmy Choo Aveline shoe.
But for those of us who don't have an unlimited budget, finding an affordable way to get the same look can be a challenge – until now!
We've tracked down some stunning dupes of Jimmy Choo's iconic bow heels that believably blend style and affordability into one chic package.
Whether you're shopping for your next night out or looking to add a unique touch to your daily wardrobe, these beauties are sure to turn heads. And they'll never know it's not the real deal!
How We Choose the Best Dupes for You
What is the best Jimmy Choo Bow Heels dupe? We want to know! That's why our team reads through thousands of Amazon reviews, TikTok and YouTube videos and social media posts so you don't have to!
We've compiled a list of the absolute best of the best. We know after reading this article you will find the best Jimmy Choo dupes for you.
The Jimmy Choo Aveline sandal is an absolute show-stopper! This shoe will have all heads turning in your direction when you enter the room.
Its asymmetric mesh design with oversized fascinator bows adds a touch of elegance and extravagance to your special occasion ensemble.
Its ankle fastening and open pointed toe design keeps it chic while still providing stability and comfort - perfect for long night ahead.
The 3.9 inch heel adds height, giving you the look of success and empowerment you deserve! With its leather lining and handmade construction in Italy, you know the quality is top-notch!
Don't want to pay the Jimmy Choo price? No problem! Keep reading for the dupes.
Why We Picked It
If you want alluring style, ease and elegance - look no further than Dream Pairs.
This Aveline shoe dupe is made to satisfy even the pickiest of fashion tastes.
With this adjustable style, you can change your look according to the occasion by simply detaching or attaching the bow.
Luxurious materials provide a soft, gentle and skin-friendly feel with a pearl luster appearance?
Last but not least, make everyone stop in their tracks with this super thin and high stiletto heel that will elongate your presence miles above any crowd.
So go ahead, channel your inner royalty and experience jaw-dropping beauty with Dream Pairs.
Why We Picked It
Introducing Vertundy - beautiful dupes of Jimmy Choo bow heels!
Don't sacrifice looking chic when it comes to comfort: featuring adjustable buckle ankle straps, non-slip rubber soles, and a good cushiony sole that's flexible and steady, you can definitely walk with confidence in these sandals.
Plus, they won't bore you even after an entire day – no matter what outfit you're rocking – from jeans to skirts to shorts or dresses, the classic style of this high-heeled sandal is sure to bring out your inner fashionista!
Now go make a statement with your Vertundy tulle bow heels!
Why We Picked It
Slip into something special! Coutgo brings you fashionable mesh bow-tie decorated heeled sandals to dazzle and delight.
These stiletto heel sandals add 3.5 inches of irresistible elegance to your style, completing any outfit with a signature touch of class.
Step out in alluring open toes pumps with an adjustable buckle closure that cradles your foot in comfort.
Get ready for all sorts of special occasions and dare to take center stage with a similar look to Jimmy Choo!
Jimmy Choo FAQ's
It's hard to know what to look for when shopping for high-end shoes. Why are Jimmy Choo Shoes so popular? And, are Jimmy Choo shoes worth the price tag?
We've got you covered. Our FAQ section will answer all of your questions about these gorgeous shoes so you can make the best decision possible.
Why are Jimmy Choo shoes so popular?
Jimmy Choo shoes have been a popular luxury item since the 1990s. Their iconic, stylish designs combined with their high quality make them stand out among the competition.
Their unique approach to shoe design is what sets them apart from the rest as they look amazing and feel comfortable at the same time.
From strappy sandals and stilettos to loafers and boat shoes, they keep up with fashion trends while still preserving their signature aesthetic.
The brand also boasts impressive craftsmanship and construction that ensure each pair of shoes will last an incredibly long time which adds to its appeal for shoppers with high standards.
This level of quality doesn't come cheap though, as Jimmy Choo's are typically on the upper end when it comes to pricing-- but many people feel it is worth the cost for a luxurious addition like this in their wardrobe!
In addition, savvy marketing campaigns have helped boost recognition for Jimmy Choo all over the world over the years.
From partnering up with international celebrities such as Kylie Jenner and Jennifer Lopez to having multiple stores located throughout Europe, Asia and America – this company really knows how to get attention for its fashionable wares!
To top all of this off; there is something special about owning a pair of Jimmy Choos that makes you feel confident and classy wherever you go!
Is Jimmy Choo considered a luxury brand?
Yes, Jimmy Choo is considered a luxury brand. The company has earned its place in the industry by offering high-end footwear, handbags, and accessories that are crafted with exquisite materials and craftsmanship.
The brand is frequently seen on celebrities, making it a recognizable icon within the fashion industry.
Are Jimmy Choo bow heels comfortable?
Yes, Jimmy Choo bow heels are incredibly comfortable! That's why so many people invest in quality footwear like Jimmy Choo shoes.
They provide cushioning support and have a breathable leather lining that makes them extremely comfortable for walking around all day.
Furthermore, their bows feature intricate detail and craftsmanship that adds an extra layer of luxury to what would normally already be considered high-end shoes—it's definitely something you can appreciate even more after wearing them!
Do celebrities wear Jimmy Choo?
With their elegant design, it's no secret that Jimmy Choo shoes are part of the celebrity wardrobe staples.
Many of today's top celebrities have been seen sporting their favorite Jimmy Choo heels, from red-carpet favorites like Hailey Bieber, Kendall Jenner and Bella Hadid to music stars like Drake and Taylor Swift. They've also been talked about online by social media influencers such as Debra Jenn.
Not only do you see celebrities wearing them on television or on the runway but also at big events, such as awards shows or premieres.
With prices ranging from hundreds of dollars to four figures per pair, it's no wonder why these shoes are an investment piece many celebs can't go without.
Where does Jimmy Choo live now?
Jimmy Choo is based in London, England. The company opened its first store in the prestigious Mayfair district of London in 1996.  Today, Jimmy Choo has over 230 stores all around the world.
Is Jimmy Choo more expensive than Louboutin?
The answer to this question isn't quite as straightforward as it may appear.
On the surface, yes, Jimmy Choo tends to be more expensive than Louboutin when looking at their classic shoes.
For instance, a pair of basic leather ballet flats from Jimmy Choo can typically range between $500-$1000 while a pair of similar Louboutins cost only around $400-$600.
However, it is important to also take into account the rarity and exclusivity of each designer's products.
When you compare certain styles that are less readily available or have higher quality materials like exotic skins or embellishments, the pricing discrepancy starts to even out considerably; Louboutin styles will sometimes even be slightly more expensive than those from Jimmy Choo!
Additionally, since both brands offer a wide variety of styles with varying levels of luxury materials used in their designs depending upon price point and customer preference, overall prices tend to vary greatly between retailers and within respective collections.
Who is the current owner of Jimmy Choo?
Jimmy Choo is currently part of the Capri Holdings Limited luxury group. This global fashion company is currently listed on the New York Stock Exchange as a public company under the ticker CPRI.
The Best Jimmy Choo Bow Heels Dupes for You
So what are the best Jimmy Choo Aveline dupes? After reading each post comment on these shoes we trust the customer feedback.
The best dupes include the brands we featured in this article. We've included links to shop online so you can check out prices and reviews of these products for yourself.
Looking for more shoe dupes? How about Loeffler Randall shoes or Mach and Mach heels? Tap the button below for our list of the best knockoffs!