Here's Why Soon Jung Barrier Cream is Trending on TikTok!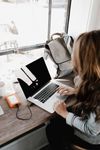 Do your skin a favor and get in on the hot new trend – Soon Jung Barrier Cream! Get ready to discover the secrets behind this cult favorite!
The importance of taking care of our skin has never been more important than it is now. With the new beauty trends and routines popping up everywhere, one product that has been gaining attention lately is skin barrier cream.
Why? Barrier cream provides a vital form of protection against environmental damage while also restoring moisture to your skin so you can achieve healthier-looking complexion in no time.
If you're curious about what all the hype is about or looking for recommendations on which products are right for you, this post will give you an overview on why you should start using this magical cream and which ones we recommend trying out!
How We Choose the Best Skin Barrier Creams for You
What are the best skin barrier creams? We want to know! That's why our team reads through thousands of Amazon reviews, TikTok and YouTube videos and social media posts so you don't have to!
We've compiled a list of the absolute best of the best. We know after reading this article you will find the best cream for you.
Why We Picked It
Get ready to say goodbye to dry, uncomfortable skin with ETUDE Soon Jung's 2x Barrier Moisturizing Cream.
This cleverly engineered skincare moisturizing cream is designed to provide superior protection and nourishment--keeping your skin's natural balance of oil and water beautifully maintained.
This powerful, yet gentle, cream contains 93% naturally derived ingredients including camellia sinensis leaf extract, sunflower seed oil, cetearyl alcohol, potassium hydroxide and xanthan gum.
Soonjung 2x Barrier Intensive Cream 60ml has also added panthensoside: a combination of panthenol (panthenol strengthens skin barrier) and madecassoside that helps keep moisture in.
Shea butter substance rounds out the ingredients for an extra boost of hydration.
This cream is free of fragrance and other artificial additives.
It's dermatologically tested and hypoallergenic—so it won't irritate or clog even the most sensitive skin. This is also the perfect moisturizer for combination skin.
Why We Picked It
Introducing La Roche Posay Cicaplast Balm: your one-stop solution for all your dry skin needs.
Combat eczema, reduce dryness, and bring life back to tired hands, face, body and lips with this hydrating balm.
Comfort in a gentle embrace, this rich blend of shea butter and glycerin provides a non-greasy texture that intensely moisturizes while leaving behind an invisible matte finish. Best of all? No oily or sticky residue!
So say goodbye to uncomfortable and irritated skin - because La Roche Posay's got you soft and covered!
Why We Picked It
Can't find the secret to that oh so coveted perfect skin? Look no further than Illiyoon Ceramide Ato Concentrate Cream.
This sensitive hydration care product enhances your skin's natural ability to keep itself moisturized, plus it's packed with powerful ceramide capsules that provide a deep moisturizing effect you can feel and see!
But this cream isn't just effective—it's also gentle. Free of seven specific materials, it provides hypoallergenic and high moisturizing care without leaving your skin feeling dry or irritated.
So if you're looking for mild and lasting moisture on sensitive or dry skin that both babies and adults can safely enjoy, ILLIYOON is the answer.
Why We Picked It
CeraVe, the solution to your skin's deepest hydration and velvety-smooth needs!
This magical concoction of hyaluronic acid, ceramides, and MVE technology will give your skin 24 hour hydration as it repairs irritated skin.
Your skin won't feel heavy or greasy after application; it'll be smooth and fully relieved of dryness.
Plus, this intensely hydrating cream absorbs quickly with no sticky feeling! It's no wonder why dermatologists recommend CeraVe.
With essential ceramides that provide 50% of the lipids found in the skin, you can trust that your skin is safe in its hands.
A deficiency of ceramides often leads to dry and irritated skin so this is here to help you combat dryness!
Why We Picked It
Make your skin recovery the envy of all with Avene Cicalfate+ Restorative Protective Cream.
This technologically advanced cream harnesses the power of post-biotics to make your skin look better than ever.
With clinical trials proving that skin recovers twice as fast with regular use of this cream, you'll notice a difference in no time.
Plus, it's crafted with 275 years of expertise from Avène and recommended by dermatologists worldwide.
Give your skin what it needs to recover faster and better from daily wear and tear with Avene Cicalfate+ Restorative Protective Cream.
Skin Cream FAQ's
You may have heard that you need to use a barrier cream to protect your skin, but you're not sure what that is or how it works.
It's normal to feel confused and overwhelmed by all the skincare advice out there. Do you really need a barrier cream? How do you know which one is right for you?
We've got you covered. This FAQ will answer all of your questions about barrier cream, including what it is, how it works and the best way to use it.
What is skin barrier cream?
Barrier cream is a unique type of moisturizing product specifically designed to help maintain and protect the skin's natural protective layers.
It is formulated with specific ingredients that work together to create a strong, yet flexible barrier between our skin and the environment.
What does skin barrier cream do?
This barrier helps keep out impurities, such as bacteria, germs, dirt and other pollutants from entering our pores and causing irritation or blemishes.
Additionally, it can help trap in moisture so our skin stays hydrated for longer periods of time without having to constantly re-apply creams and lotions.
Skin barrier creams also provide an effective defense against premature aging by preventing toxins from seeping into the lower layers of the dermis where wrinkles form.
With regular use, you will notice your complexion becoming smoother and more hydrated while minimizing damage caused by free radicals or environmental stressors like sun exposure or air pollution.
This will improve the look of your skin while soothing skin irritation caused by the outside environment.
What is the difference between skin barrier cream and moisturizer?
Barrier cream and moisturizers may sound like the same thing, but in reality, they are quite different.
Skin barrier creams focus on protecting your skin from environmental elements like pollution and sun exposure that can damage healthy cells or cause dryness or irritation.
This is done by creating a protective layer of oil on top of your skin which helps to keep out harsh irritants while allowing you to still perspire naturally.
On the other hand, moisturizers work to deeply nourish the skin from the inside out by replenishing it with vital nutrients such as antioxidants and vitamins necessary for healthy cell regeneration and functioning.
In addition to keeping skin hydrated, moisturizers also help reduce wrinkles and promote a youthful glow as they support collagen production.
Essentially, skin barrier creams provide an external shield against pollutants while moisturizer works internally providing nourishment so both have their own unique uses!
What damages your skin barrier?
The skin can be damaged by factors such as excessive exposure to the sun, harsh cleansers and chemicals, using incorrect skincare products for your skin type, certain medical conditions and environments with low humidity.
Using strong skincare products or exfoliants can also damage your skin's protective barrier which is why it's important to select products that are suitable for your skin type.
How do you know if your skin barrier is damaged?
Signs that your barrier is damaged include visible signs of redness, dry patches, flakiness, sensitivity or irritation to touch or products applied to the skin, and an inability to retain moisture.
Additionally, acne, eczema and other chronic skin conditions can be caused by a weakened or compromised barrier.
What is the fastest way to repair your skin barrier?
The fastest way to repair the barrier is by using products that contain lipids and fatty acids, such as ceramides, shea butter, argan oil, and jojoba oil.
Additionally, hyaluronic acid can help repair the protective layer of your skin and keep it hydrated.
Make sure to avoid especially harsh cleansers or exfoliants that could further damage your skin's delicate balance.
If you continue to have skin issues, make an appointment with a board certified dermatologist.
Where should you apply barrier cream?
Barrier creams should be applied to any areas of the skin that are prone to dryness, including the face, hands and other body parts where you want to keep your skin balanced.
Most of these creams contain ingredients such as petrolatum, dimethicone or zinc oxide which helps to strengthen skin against irritants and help to retain moisture.
Is barrier cream good for acne prone skin?
These creams can be beneficial for acne prone skin as they can help protect the skin and provide a protective protein barrier against further sensitization or irritation.
Creams that contain ingredients such as petrolatum, dimethicone, ceramides, panthenol and zinc oxide are ideal for an acne skincare routine as they help to restore moisture levels, prevent transepidermal water loss (TEWL) and create a protective barrier between your skin and potential irritants.
The Best Skin Cream for You
So what is the best skin barrier cream for creating a healthy skin barrier? According to customer reviews and sensitive skin research, the best creams to nourish skin include the brands we featured in this article.
We've included links to shop online so you can check out prices and reviews of these products for yourself.
While you're moisturizing, don't forget your hands! We can recommend some excellent creams to soothe skin. Tap the button below for our list of the best Korean hand creams.