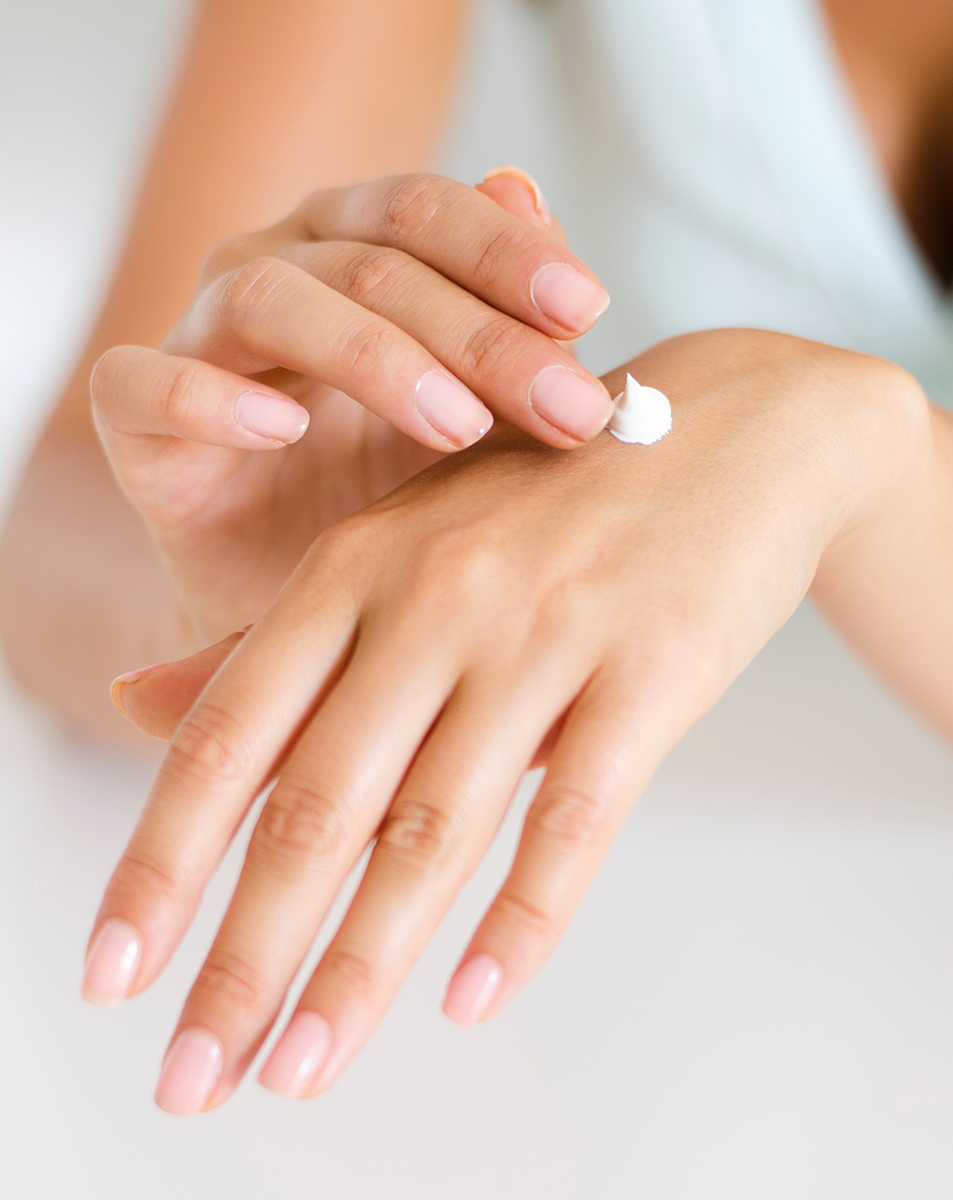 Absolute Best Korean Hand Cream to Heal Dry Winter Skin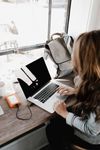 Ready to say goodbye to dry hands? By using these high-quality Korean hand creams you can achieve soft hands that look younger than their years.
Dry, cracked hands got you down? Winter can be tough on our skin, but that doesn't mean you have to suffer!
There are plenty of great products out there that can help you keep our skin healthy and hydrated all winter long.
In this post, we'll take a look at five of the best Korean hand creams for keeping your hands soft and skin hydrated all day every day.
These hand creams are packed with nourishing ingredients like shea butter, honey, and ginseng that will heal dry skin and leave your hands feeling soft and silky smooth.
They're also lightweight enough to use throughout the day, so you can keep your hands hydrated no matter how often you wash them.
Ready to trade your dry winter skin in for soft skin? Keep reading!
How We Choose the Best Korean Hand Cream
What is the most popular Korean hand cream to keep your hands moisturized? We wanted to know!
That's why our team reads through thousands of Amazon reviews, TikTok and YouTube videos and social media posts to compile the absolute best Korean hand creams. We know after reading this article you will find the best product for you.
Why We Picked It
Etude House Missing U Hand Cream is the perfect way to show your care for endangered animals. This hypoallergenic and organic hand cream is perfect for those with sensitive skin as it nourishes your skin with natural oils.
The natural mixture of herbs, Shea butter, and organic olive oil will leave your hands feeling soft and moisturized while the baby powder scent leaves you feeling refreshed.
A portion of profits from each purchase of this nourishing hand cream goes towards supporting animal protection associations, so you can feel good knowing that your purchase is helping to make a difference.
Why We Picked It
Fascy's Moisture Bomb Hand Creams are the perfect way to keep your hands hydrated and looking their best.
Coming in a set of two, these hand creams are perfect for taking with you on the go. With a variety of fruit scented fragrances such as peach, strawberry, and grapefruit, these hand creams are sure to cheer you up on any busy day.
Made with Shea Butter to prevent moisture evaporation, these hand creams will leave your hands feeling soft and smooth all day long.
Why We Picked It
TONYMOLY's Peach Hand Cream is now available in an adorable peach screw-off container.  
This bestselling rich formula contains invigorating and moisturizing ingredients like peach and apricot extracts and shea butter to banish dry skin, plus anti-wrinkle ingredients for softer and smoother hands. Not to mention, it smells absolutely amazing. The key ingredients in this cream are:
-Shea Butter, which is rich in vitamins and fatty acids to nourish, soften, and protect.
-Peach Extract, a natural emollient, filled with valuable sources of minerals and multivitamins such as Vitamin A,B,C and E.
-Adenosine, a potent anti-wrinkle ingredient helps skin cells function and grow.
This lightweight cream makes a great gift, too. Although, you'll probably just end up keeping it for yourself!
Why We Picked It
This luxurious hand cream contains 20% of Ecocert certified Shea Butter and 3% of USDA certified Coconut Oil, These organic ingredients provide excellent moisture and a smooth sensation.
The natural coconut scent is soft and inviting, and the Shea Butter and Coconut Oil combination prevents moisture from escaping, leaving your hands moist and smooth.
Additionally, this hand cream has a functional ingredient for wrinkle care for mature skin or any skin type.
This cream has been dermatologically tested and is free of artificial fragrance, coloring, and silicone.
Why We Picked It
If you're okay with rubbing snail mucus all over your hands, then this cream is the perfect solution for damaged skin on your hands, elbows, and heels.
Containing snail mucus extract, this cream will quickly restore your skin to its natural state. The rich texture provides intensive hydration and nutrition, without any stickiness. Your skin will feel softer and smoother after just one application.
Korean Hand Cream FAQ's
We all know that we should be using hand cream, but it can be hard to know which one to choose.
With so many different brands and types of hand cream on the market, it can be hard to figure out which one is the best for your rough skin. Do you need a hand cream for dry skin? What about a hand cream for sensitive skin?
Korean hand creams are made with natural ingredients and are free from harmful chemicals. They are perfect for all skin types, and they come in a variety of fun and fresh scents. We've collected the most frequently asked questions and answered them below.
How do Koreans get such pretty skin?
Koreans get such pretty hands because they take care of them. Koreans are known for their love of skincare routines.
This means that they focus on taking care of their hands just as much as they focus on taking care of their faces. By using high-quality hand lotions and following a good skincare routine, Koreans are able to achieve beautiful, soft hands that look younger than their years.
Do hand creams really work?
Hand creams do work, but their effectiveness depends on the ingredients in the cream. Some hand creams are better than others at restoring moisture to dry hands.
One of the most important ingredients in a hand cream is glycerin. Glycerin helps to attract and retain water, which is why it's such an important ingredient in moisturizing lotions and creams.
Other good ingredients to look for in a hand cream are shea butter, cocoa butter, vitamin E, green tea and hyaluronic acid. These ingredients help to nourish and protect skin from damage.
Is hand cream better than lotion?
Hand cream is better than lotion because it is thicker and contains more oils, which helps to seal in moisture. Lotion is thinner and doesn't contain as many oils, so it doesn't provide the same level of moisturizing benefits.
How do you hydrate dry skin in the winter?
The best way to hydrate dry skin in the winter is to apply a moisturizer right after you get out of the shower.
It's important to use a moisturizer that contains both water and oil, since water and oil can bind together to form small droplets that help to retain moisture.
If your skin is really dry, you may also want to try using a cream instead of a lotion. Creams are thicker and tend to stay on the skin for longer.
Why is my skin so dry even when I moisturize in winter?
The cold, dry weather outside causes your skin to lose moisture. And the heated air inside your home makes your skin even drier.
One solution is to humidify the air in your home by using a humidifier. Another solution is to apply a thicker moisturizer at night, and to use a moisturizing body wash in the morning.
Drink plenty of fluids, especially water, to help keep your skin hydrated from the inside out.
What is the fastest way to rehydrate dry skin?
The quickest way to rehydrate dry skin is by using a humidifier in your home. This will add moisture back into the air, which will help to hydrate your skin.
You can also use a moisturizer that is specifically designed for dry skin. Make sure to apply it twice a day, and after bathing or showering. You should also avoid using harsh soaps and detergents, as these can strip away the natural oils from your skin.
What is the best treatment for extremely dry skin?
There are a few things that you can do to help improve dry skin:
1. Apply moisturizer immediately after bathing while the skin is still damp. This will help trap the moisture in your skin.
2. Use a moisturizer that contains hyaluronic acid or glycerin. These ingredients help to draw moisture into the skin's surface and keep it there.
3. Avoid using harsh soaps, detergents, or other chemicals on your skin as these can strip away natural oils and moisture.
4. Drink plenty of water to keep your body hydrated from the inside out.
5. Try using a humidifier in your home during the winter months when the air is dryer.
Is Vaseline good for dry skin in winter?
The jury is still out on this one. Some people swear by it, while others say that it only makes their skin feel oily and greasy.
Test it out for yourself and seeing how your skin reacts. Vaseline is a pretty cheap and easy remedy, so there's no harm in trying it!
What is the best cream for eczema prone skin?
People with eczema-prone skin should look for a cream that contains ceramides.
Ceramides are a type of lipid molecule that helps to form the outermost layer of the skin, and they play an important role in retaining moisture and protecting the skin from environmental irritants.
People with eczema prone skin should also avoid products that contain fragrances or harsh chemicals, as these can cause further irritation and inflammation. Instead, they should opt for unscented, all-natural products that are free of harsh chemicals.
What drink helps dry skin?
There are a few different drinks that can help dry skin. One is water, which helps to hydrate the skin and keep it healthy.
Another drink that can help dry skin is apple cider vinegar. Apple cider vinegar contains acetic acid, which helps to balance the pH of the skin and prevent overproduction of oil.
Finally, green tea is also beneficial for dry skin because it contains antioxidants that help to protect the skin from free radicals.
The Best Korean Hand Cream for You
So what is the best Korean moisturizing hand cream? According to our findings, it looks like the best products include the brands we listed above.
We've included links to Amazon so you can check out prices and reviews of these products for yourself. And don't forget – experiment with different products until you find the one that works best for you.
Looking for a pH balanced body wash for your dry, sensitive skin? We have some suggestions. Tap the button below for a list of the best pH balanced body washes, according to customer reviews.