We Found the Best pH Balanced Body Wash for Your Skin!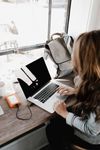 Feeling a little sensitive? Say goodbye to dry, itchy skin with these amazing pH balanced body washes you've probably never heard of before.
If you have sensitive skin, it can be tough to find a body wash that doesn't leave your skin feeling dry and irritated.
Many body washes are loaded with harsh chemicals that can strip your skin of its natural oils, leaving you feeling uncomfortable and itchy.
If this sounds like you, then you need to try a ph balanced body wash! In this blog post, we will discuss the benefits of using a ph balance wash and provide a list of our top picks for the best washes on the market!
How We Choose the Best pH Balanced Wash for You
What is the best pH balanced body wash out there? We wanted to know!
That's why our team reads through thousands of Amazon reviews, TikTok and YouTube videos and social media posts to compile a short list of the absolute best products for you.
We know after reading this article you will know the best pH balanced body washes out there. Here are 6 of our favorite washes!
Why We Picked It
Looking for a pH balanced body wash gel that will leave your skin feeling silky smooth? Look no further than Puracy..
This pH balanced soap is made with 98.6% plant-powered ingredients, featuring Coco Glycinate and other premium natural ingredients this wash is perfect for those with fragile skin.
Plus, their Ph.D. chemists and dermatologists have vetted the ingredients for efficacy and safety, so you can feel confident using this wash.
And with a 99%+ satisfaction rate, you can be sure you're making the best choice for your skin care needs.
Why We Picked It
Looking for one of the most gentle natural body washes? Look no further than The Crown Choice. This all-natural formula is made with plant-based ingredients that are safe and gentle.
They've also added aloe vera juice to this gel for an extra dose of moisture. Plus, the mild pH 5.5 makes this body wash perfect for both women and men.
And because this company is based in Texas, you can be sure these products are made with the highest quality standards in mind. No artificial fragrances; this liquid soap smells like energizing sweet peppermint.
Why We Picked It
Looking for a mild, hydrating cleanser that won't strip your skin? Look no further than Sebamed, a moisturizing body wash anyone will love.
This soap-free, paraben-free, and alkali-free formula is gentle on skin, yet effective at removing pore-clogging lipids. Unique moisturizers Allantoin and Pentavitin leave skin feeling soft and supple, while supporting the healing process.
Plus, it's dermatologist recommended for all skin types, including sensitive and problematic skin.
And because it's pH balanced to 5.5, it supports the skin's natural acid mantle, which helps protect against infection and disease. So go ahead and give your skin the gentle cleansing it deserves with Sebamed.
Why We Picked It
Introducing Tree to Tub, a fragrant way to soothe your dry, sensitive skin.
Made with natural ingredients like shea butter, aloe, cucumber, chamomile and essential oils, this wash is perfect for dry patches and rough areas like elbows and knees.
Pure lavender essential oil calms and comforts with a sweet and inviting scent, making your shower an experience to relax and unwind. Give your skin the nourishment it deserves with Tree to Tub.
Why We Picked It
Looking for a wash that doesn't just clean, but protects your sensitive skin? Try Dettol Sensitive Antibacterial.
This unique formula is pH-balanced and includes Dettol's trusted germ protection, making it ideal for those with both sensitive skin and acne prone skin. Plus, the crispy menthol scent will leave you feeling refreshed all day long.
Dettol added lavender and white musk to this body wash, resulting in a 8-hour moisture barrier that leaves your skin feeling healthy and soft.
Why We Picked It
Looking for a pH balanced body wash that's good for you AND the planet? Look no further than Native Body Wash.
This natural body wash contains only naturally derived ingredients such as coconut oil, and also uses both safe, synthetic, sustainable fragrances and natural fragrances.
Plus, the aromatic scents will transport you to your own private white sand beach.
It's vegan and cruelty free and also free of SLS, SLES & phthalates.
Body Wash FAQ's
Buying a body wash for sensitive skin can be confusing because are so many different brands, types, and ingredients.
It's no wonder people have so many questions about body washes. With all the different options available, it can be hard to know which one is right for you.
We've answered the most frequently asked questions about body wash below. Hopefully this will help clear some things up for you.
How do I choose a body wash?
It can be tough to choose a body wash, especially if you're not sure what you're looking for. Here are a few tips to help you choose the right body wash for your needs:
First, consider your skin type. If you have dry skin, you'll want a body wash that is moisturizing and gentle.
If you have oily skin, you'll want a body wash that is cleansing. If you have sensitive skin, look for a body wash that is free of fragrance and harsh chemicals.
Second, consider the ingredients in the body wash. Be sure to avoid harsh detergents and sulfates, which can be drying and irritating.
What do dermatologists recommend to wash your body with?
Dermatologists recommend using a gentle body wash that does not contain any harsh chemicals or perfumes.
Aloe vera and glycerin are often recommended as ingredients in a body wash because they are both gentle and effective at cleansing the skin.
Can body wash mess up pH balance?
Yes, body wash can mess up pH balance. Most body washes are mildly alkaline and can throw off the delicate balance of bacteria on the skin.
This can lead to a variety of skin problems, such as dryness, redness, and even infection. It's important to find a body wash that is balanced for your skin type and pH level. Otherwise, you may be doing more harm than good.
Do pH body washes work?
There is some evidence that suggests pH body washes  work. Some people believe that the alkaline nature of these washes can help to counteract the acidic environment that bacteria thrive in, which can help to reduce body odor.
Why do I need to use a pH balanced body wash?
pH balanced body washes are necessary because the skin's pH levels are delicate and it can easily become unbalanced. When the pH of the skin is out of balance, it can lead to a variety of problems, including dryness, itchiness, and even infection.
PH balanced body washes are designed to maintain the pH of the skin and prevent these problems.
They are also formulated to be gentle on the skin and help keep it healthy and hydrated. If you have really sensitive skin, try a fragrance free body cleanser.
Is body wash same as soap?
There are many types of body wash on the market, and they come in a variety of formulations.
However, all body washes essentially consist of soap plus some type of additional moisturizing or conditioning agent.
Soaps are alkaline and can be harsh on the skin, while body washes are pH-balanced and contain emollients that help to soften and condition the skin.
Is body wash necessary?
You may not think so, but the people around you will appreciate it!  Body wash can help to freshen up your skin and it also leaves you feeling clean and refreshed.
Some people like to use body wash because it lathers up well and feels luxurious.
Others like the fact that wash comes in a variety of scents, which can help to boost their mood in the morning.
And finally, some people simply find that body wash is more effective at getting them clean than soap is.
Is it better to use body wash or soap?
There is no definitive answer to this question as it depends on personal preference.
Some people find that body wash leaves their skin feeling softer and smoother than soap, while others find that soap cleanses their skin more effectively. Ultimately, it is up to the individual to decide which product works better for them.
What is better shower gel or body wash?
It depends on what you're looking for. Shower gel is generally more liquid and less viscous than wash, which is more of a cream.
Shower gels often have a higher concentration of surfactants, whereas washes usually have a higher concentration of moisturizers.
Both gel and wash can be effective at cleaning the body, but gel may be better at removing oils and dirt from the skin. Body washes are generally better at moisturizing the skin since they contain more emollients.
Can you use shampoo as body wash?
Yes, you can use shampoo instead. It will not be as effective as a body wash specifically designed for the body, but it will work.
Shampoo is designed to clean the scalp and hair, while wash is designed to cleanse the entire body.
However, shampoo does contain surfactants (the ingredients that make it foamy) that are effective at removing dirt and oils from the skin. So if you're in a pinch and don't have any body wash available, shampoo can be used as a temporary substitute.
The Best pH Balanced Wash for You
So what are the best pH balanced body washes? According to our findings, it looks like the best include the choices we listed above.
We've included links to shop so you can check out prices and reviews of these products for yourself. And don't forget – experiment with different body washes until you find the one that works best for you.