Get Soft & Supple with the Best Exfoliating Body Wash!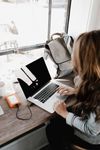 Does your skin need some love? We have the solution. These exfoliating body washes will leave your skin feeling soft, smooth, and hydrated.
If you're looking for a luxurious way to get soft and smooth skin, then exfoliating body washes are the solution.
Exfoliation is the process of removing the dead skin cells from your skin's surface. This leaves your skin looking smoother and younger.
Exfoliating body washes are a great way to achieve this goal, because they contain ingredients that help to remove the dead cells gently and efficiently. In this post, we will reveal five of the best exfoliating body washes for your rough skin.
How We Choose the Exfoliating Body Wash  for You
What is the best body wash? We wanted to find out for you! That's why our team reads through thousands of Amazon reviews, TikTok and YouTube videos and social media posts to compile a list of the absolute best exfoliators. We know after reading this article you will find the best body wash for you.
Why We Picked It
If you're looking for a body wash with exfoliating power that will leave your skin feeling soft, smooth, and hydrated, look no further than Cerave SA Body Wash.
This gentle, yet effective, cleanser contains salicylic acid to slough away dead skin cells and help improve the overall appearance of your skin.
Perfect for those suffering with body acne. Hyaluronic acid provides intensely hydration while niacinamide helps calm and soothe any irritation.
The best part? This body wash is suitable for all skin types, even those with sensitive skin. It's also fragrance-free, paraben-free, allergy-tested, and non-comedogenic.
Why We Picked It
Looking for a gentle, yet effective body wash? Look no further than Cetaphil Smoothing Relief Body Wash.
This unique formula contains Advanced Moisture Blend to provide 24-hour dryness relief, plus Glycerin, Shea Butter and Soybean Oil to nourish and condition skin.
Plus, the natural biodegradable Micro Exfoliants exfoliate imperfections and rough, textured skin to leave you feeling soft, smooth and refreshed.
Dermatologist tested and specifically formulated for sensitive skin, Smoothing Relief Body Wash is also hypoallergenic, paraben and sulfate free and free of synthetic dyes.
Why We Picked It
Looking for a daily body wash that will help you with dry, bumpy skin? Glytone may be just what you need.
This body wash contains 8.8% Free Acid Value Glycolic Acid, which deeply cleanses and exfoliates dead skin cells, revealing brighter, more refreshed skin.
In addition, this body wash is fragrance-free, making it ideal for those with sensitive skin.
Why We Picked It
Say goodby to dull skin. Welcome to the world of OGX body care. Inspired by nature, this gentle exfoliating body wash is infused with exotic arabica coffee and coconut oil to make your skin soft.
This exfoliating and hydrating body wash will remove dead skin cells and help soften and hydrate your skin to reveal beautiful-looking skin.
Indulge in the robust aroma of coffee & rich coconut oil. OGX body care products are cruelty free and sulfate free.
Why We Picked It
Looking for a body wash that will both exfoliate and replenish your skin? Try the creamy lather of Aveeno Positively Radiant.
Formulated with soy extract and natural exfoliants, this botanical body soap will gently cleanse and exfoliate your skin, leaving it feeling soft and smooth after just one use.
Suitable for daily use, Aveeno Positively Radiant is free of parabens, dyes, and soaps, making it gentle enough for even the most sensitive skin.
From the dermatologist-recommended brand for over 70 years, Aveeno Positively Radiant Exfoliating Body Wash is a must-have for anyone looking to achieve radiant, healthy-looking skin.
Exfoliating Body Wash FAQ's
Still have questions? Here are answers to the most frequently asked questions about exfoliating body wash.
How often should you exfoliate your body?
There's no one-size-fits-all answer to this question, as the best way to exfoliate depends on your skin type and personal preferences. However, a general rule of thumb is to exfoliate two to three times a week.
If you have dry skin, look for a body wash that contains gentle exfoliators like oatmeal or shea butter. If you have oily skin, consider using a body wash with salicylic acid or benzoyl peroxide, which are ingredients known for their acne-fighting properties.
Whatever your skin type, be sure to avoid harsh scrubs with large granules, as they can cause irritation and inflammation.
Can I use exfoliating body wash everyday?
Yes, you can use exfoliating body wash everyday, but it's important to use a gentle scrub if you have sensitive skin.
Many people think that the more exfoliating they do, the better their skin will look. But over-exfoliation can actually damage your skin and make it look dry and irritated. That's why it's important to use a gentle scrub if you have sensitive skin.
In terms of frequency, you can use an exfoliating body wash every day if you'd like, but I would recommend doing it 2-3 times a week at most. This will allow your skin enough time to regenerate and repair itself.
Do you exfoliate before or after shaving?
Exfoliating before shaving is the best way to get a close, smooth shave. When you exfoliate, you remove the dead skin cells that can clog your pores and cause razor bumps.
The buildup of oil and sweat on your skin can also make it difficult for your razor to glide smoothly over your skin.
You can exfoliate after shaving, just make sure not to use an exfoliant that contains harsh chemicals or granules, which can damage your skin.
How can I exfoliate my body naturally?
There are a few ways to exfoliate your body naturally. One way is to use a natural bristle brush, like a loofah or one of those new body brushes with the long, soft bristles. Another way is to make a sugar scrub.
To make a sugar scrub, you'll need:
-1/2 Cup granulated sugar
-1/4 Cup olive oil or coconut oil
-Essential oil (optional)
-Jar or container for storage
Mix together the sugar, oil, and essential oil if you're using it. Store in a jar or container. To use, wet your skin and apply the scrub in gentle circular motions.
Do you scrub before or after bathing?
You should scrub before bathing to remove the dirt and oils on your skin. This will help your soap work better and will prevent soapy residue from building up on your skin.
How do you exfoliate your pubic area?
There is no one "right" way to exfoliate your pubic area, as everyone's skin is different.
However, a few general tips include using a gentle exfoliant, such as sugar or baking soda; avoiding harsh scrubbing motions; and rinsing thoroughly afterwards to avoid any irritation.
Some people also find that using a loofah or other type of scrubbing device can be helpful, especially with ingrown hairs. Ultimately, the best method is the one that works best for you.
Do you exfoliate on dry or wet skin?
Some people find that exfoliating on wet skin is more effective, because the moistened skin allows for a gentler scrubbing action.
Others find that exfoliating on dry skin is more effective, because it allows them to use a heavier hand and achieve a deeper cleanse. Experiment a bit and see what works best for you!
What is the best product to exfoliate with?
The best product to exfoliate with is a gentle exfoliant that contains oatmeal, sugar, or coffee grounds.
These ingredients are effective at removing dead skin cells and keeping your skin healthy without harsh chemicals or abrasives, and they're gentle enough for all skin types.
The Exfoliating Body Wash  for You
So what is the best exfoliating body wash for smooth, luxurious skin?
According to our findings, it looks like the best  include the brands we listed above. We've included links to Amazon so you can check out prices and reviews of these products for yourself.
Now that you've found some great body washes, how about a body scrub, too? We researched and found some of the best body scrubs on Amazon. Tap the button below to see the list!