Easy Gifts That She'll Love: Top 5 Dove Gift Sets for Her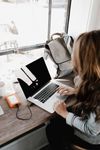 Dove gift sets make the perfect pampering gift for her and they're easy to grab at your local drug store or on Amazon. Here are our favorites!
Looking for the perfect gift for that special lady in your life or any person who deserves some pampering? Dove gift sets make the perfect gift and they're easy to grab at your local drug store or online.
Dove brand sets are a great gift for women and sure to please your mother, daughter, girlfriend, or sister. Plus, they come in a variety of different price ranges to fit any budget.
Whether you're looking for a set that includes soap, shampoo, and conditioner, or you want something a little more luxurious like a bath bomb, we have you covered. Take a look at our list!
How We Choose the Best Gift Sets for You
What is the best gift sete for her? Our team reads through thousands of Amazon reviews, TikTok and YouTube videos and social media posts to compile the absolute best gift sets. It's in the bag, we know after reading this article you will find the gift you're searching for!
Introducing the Dove Beauty Essentials Bath and Body Gift Set. This set includes everything you need to get soft, smooth, healthy skin and hair. The Deep Moisture Body Wash is gentle on skin, yet nourishing and effective.
The Original Clean Deodorant Dry Spray provides up to 48 hours of antiperspirant protection.
The Intensive Repair Shampoo and Conditioner help to nourish and repair damaged hair. Finally, the Macadamia & Rice Milk Body Polish reveals visibly smooth skin.
Plus, it comes with a free loofah for the perfect exfoliating experience! Give the gift of beautiful skin and hair this holiday season with the Dove Beauty Essentials Bath and Body Gift Set.
Looking for a gift that will make her smile from ear to ear? Look no further than the Dove Blissfully Relaxing Ritual Bodywash Duo Collection Gift Set.
This gift set includes two of Dove's most loved body washes - the Deeply Nourishing Body Wash and the Relaxing Body Wash. The unique formula is designed to nourish deep into the surface layers of your skin, providing lasting care and softness.
The perfect present for anyone who loves to feel confident and beautiful in their own skin, this gift set comes with a luxurious shower puff to help them get the most out of their Dove experience.
Introducing the Dove Mango & Almond Bath and Body Gift Set, the perfect way to pamper yourself or a loved one. This five-piece set includes our gentle body wash, rich bubble bath, fizzing bath bombs and whipped body cream, plus a bonus loofah.
Formulated with 100% skin natural nourishers and microbiome-friendly ingredients, these products are designed to leave your skin feeling soft, smooth and radiant.
And the delicious scent of juicy mangoes wrapped with indulgent creamy almond butter and vanilla is sure to transport you to a tropical paradise. Apply the scented body lotion to carry your spa experience through the day.
This gift set contains two must-have products for gorgeous, healthy skin. The Dove Deep Moisture Body Wash is an "Allure Best of Beauty Award" winner that will leave your skin feeling soft and silky.
The Dove Exfoliating Body Polish Pomegranate and Shea Butter Scrub will remove dull, dry skin and leave you with beautiful, radiant skin.
This exfoliating scrub deeply nourishes to restore skin's natural nutrients and give you a refreshing, invigorating experience.
Looking to wind down after a long day? Or maybe you just need a break from the hustle and bustle of everyday life?
Either way, here's your sign that you need to relax. Introducing Dove Relaxing Care, the perfect way to unwind.
Stress is no match for this combo. This set includes everything you need for the ultimate at-home spa experience, including Bubble Bath, two Bath Bombs, Whipped Body Cream, and Foaming Bath Salt.
Made with 100% skin natural nourishers, this formula is microbiome gentle, sulfate-free, and paraben-free, leaving your skin feeling soft and silky smooth.
And because this item is PETA-certified Cruelty-Free and made in recycled bottles, you can feel good knowing that these products are not only good for your health, but also good for the environment.
The Best Gift Sets for Women
So what are the best Dove gift sets? According to our findings, it looks like the best include the brands we listed above.
We've included links to shop the top departments so you can check out prices and reviews of these products for yourself. We know you'll find the exact gift set you're looking for.
Need more gift ideas? We'll be writing more gift guides for popular categories so you can find the perfect gift for anyone. Stay tuned!