The Best Lavender Gift Sets Anyone Would Love to Receive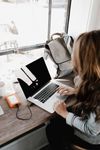 Looking for the perfect gift for the person who has everything? These lovely lavender gift sets make an easy gift for anyone who needs to relax.
Looking for the perfect gift for the person who has everything? Why not consider a lavender gift set?
Lavender is a versatile herb that has many uses, from relaxation and aromatherapy to cooking and skin care.
Keep reading for a list of some of the best lavender gift sets that impress! Plus, tips on how to choose the right bath and body gift for your gift recipient. And the good news is you don't even need to find a special store, you can order these online.
Whether you're looking for a relaxing gift or just want to treat yourself, we have you covered!
How We Choose the Best Gift Sets for You
What are the best lavender gift baskets? We wanted to know! That's why our team reads through thousands of Amazon reviews, TikTok and YouTube videos and social media posts to compile the absolute best lavender gifts. We know after reading this article you will find the best lavender set for gifting.
Why We Picked It
Looking for a gift that will help your loved one relax and rejuvenate? Look no further than the Spa Luxetique Gift Basket.
This luxurious at-home spa kit includes all body products they need for a relaxing spa day, including bath bombs, hand soap, hand cream, shower gel, body lotion, body butter, bubble bath, and bath salt.
This gift comes in a beautiful tote bag with wooden handles, perfect for carrying all lavender supplies. The best part?
The calming lavender scent will transport them to the charming lavender fields of the French countryside. Relaxation has never been so easy or luxurious.
Why We Picked It
The Ariose Monde Spa Bath Gift Basket Set is formulated with a variety of natural ingredients that are known to soothe and hydrate the skin, moisturize and refresh the body, and revitalize the mind and spirit.
The lavender essential oil in the set is especially known for its calming and relaxing properties, making it the perfect way to end a long day or to get ready for a good night's sleep.
The set also comes beautifully wrapped with ribbon and a gift tag to sign, so there's no need to waste time on wrapping gifts.
With all of the stresses of everyday life, it's important to indulge sometimes, and this spa set is the perfect way to do just that. It includes everything one needs for a luxurious spa experience right at home.
Why We Picked It
Looking for the perfect gift for someone who likes to recharge and relax in the bath? Look no further than the D'Lux Spa Spa Bath Gift Basket Set.
This beautiful set is filled with everything they need to relax and rejuvenate, including bath bombs, shower gel, bubble bath, bath salt, body scrub, body lotion, and soap flowers.
The lavender and rosemary essential oils in the products promote stress-relieving properties and induce relaxation.
The set comes beautifully packaged in an elegant galvanized tin basket wrapped by premium clear plastic gift bag with ribbons.
It's the perfect gift for any special occasion, from Valentine's Day to Mother's Day to Christmas. It makes a beautiful gift for mom.
Why We Picked It
Looking for a unique and indulgent gift for bath lovers? Body & Earth has created the perfect home spa experience with its bathtub gift set.
This beautiful set comes with everything you need to stock up for a relaxing and refreshing bath, including shower gel, bubble bath, bath salts, body lotion, and a scented candle.
The luxurious tub is also perfect for storing little items in the powder room or bathroom. Best of all, the entire set is infused with lavender essential oils to soothe the mind and promote overall well-being.
Why We Picked It
The Lucotiya Lavendar set is the perfect way to show your loved ones how much you care.
This luxurious set includes everything they need to relax including a lavender lotion, hand cream, lavender candle, lavender soap, bath bombs and wine tumbler.
Each item is made from natural ingredients and is100% cruelty-free. The beautiful gift box makes this set even more special.
They'll love pouring a glass of wine and bathing by the light of their scented lavender candle.
Lavender FAQ's
Lavender is a popular herb with many uses, but people don't always know where to start when it comes to using it. And where do you find the best lavender?
Not to worry. We've compiled the most frequently asked questions about lavender so you can get the answers you need fast.
Whether you're looking for information on buying lavender, using it for aromatherapy, or cooking with it, we've got you covered.
What do you get someone who loves lavender?
Well, if the person loves lavender, they'll probably appreciate anything with lavender in it! Some lavender-scented candles or soaps would be a nice gift, or maybe some lavender essential oil for aromatherapy.
Alternatively, you could get them a plant or flower pot with a live lavender bush in it. And, of course, you can give them a gift basket. Whatever you choose, make sure it's something that the person will enjoy and be able to use.
How do you make lavender sachets?
Lavender sachets are easy to make. Just combine a tablespoon of lavender flowers with a teaspoon of whole cloves and three tablespoons of rice.
Place the mixture in a small cloth bag and tie it closed with a ribbon. To use, place the sachet in your drawer or hang it in your closet.
The lavender will keep your clothes smelling fresh and help to repel moths.
How do you use pure lavender essential oil?
Lavender oil is most commonly used in aromatherapy, where it is inhaled to produce a calming effect.
It can also be diluted with a carrier oil and applied directly to the skin.
Some people use lavender oil to dilute other essential oils before applying them to the skin. You can also add a few drops of oil to a diffuser.
Where is the best place to put lavender oil on your body?
There are a few places where lavender oil can be applied depending on what you're using it for. If you're looking to improve your sleep, applying lavender oil to your temples and the back of your neck can be helpful.
If you're using it as a massage oil, applying it to your chest or solar plexus can be beneficial. You can also apply it to your wrists or inhale it directly from the bottle to get its aromatherapeutic effects.
Does lavender help joint pain?
There is some anecdotal evidence that lavender oil may be helpful for joint pain, but there is no scientific evidence to support this claim.
Some people believe that the anti-inflammatory properties of lavender oil may help to reduce joint pain.
However, there have been no studies specifically looking at the effects of lavender oil on joint pain. Therefore, it is unclear whether or not lavender oil is effective for this purpose.
The Best Lavender Gifts
So what are the best gift sets? According to our findings, the best include the choices we listed above.
We've included links to shop so you can check the price and see reviews of these products for yourself. We hope you found the perfect gift for that special someone today. Thanks for reading!