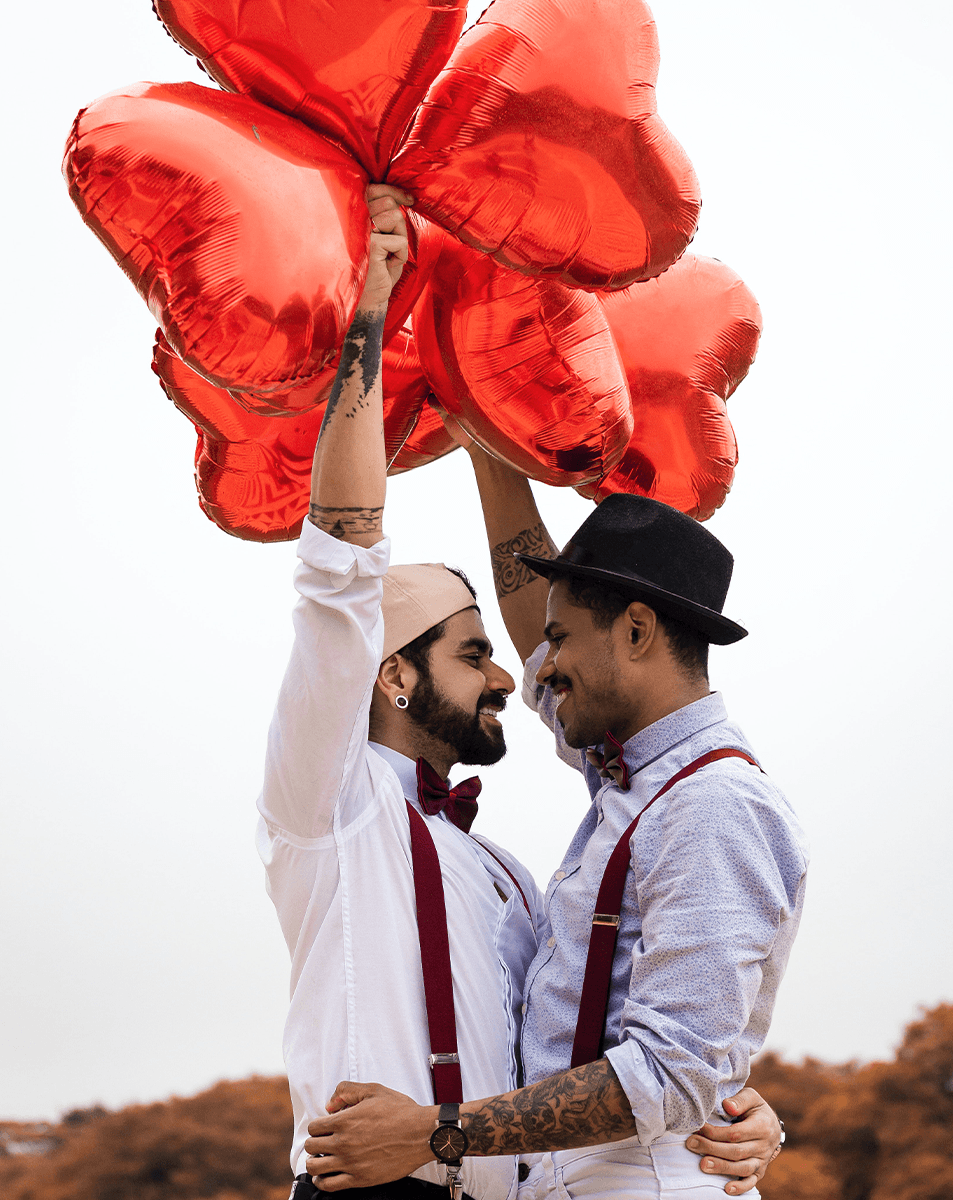 9 Last-Minute Valentines Best Sellers for Sweetie!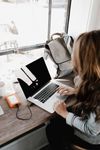 Say no to the ordinary and yes to the extraordinary. Sweeten up your Valentines' Day with these thoughtful gifts for anyone!
It's almost Valentine's Day and you still haven't got a gift for that special someone? Don't fret, because we've got the perfect solution!
Our list of 9 last-minute popular Valentine's day gifts will help you put together an unforgettable and romantic gift without any stress or fuss.
From delicious chocolate boxes that melt in your mouth to fragrant bouquets of beautiful roses, these picks are sure to make their heart flutter this February 14th.
So don't worry - with one of our top suggestions, it'll be love at first sight!
How We Choose the Best Gifts for You
What are the best sellers valentine's day shoppers are buying to celebrate valentine's day? We want to know! That's why our team reads through thousands of Amazon reviews, TikTok and YouTube videos and social media posts so you don't have to!
We've compiled a list of the absolute best valentine's day gifts. We know after reading this article you will find the valentines best sellers for you.
Why We Picked It
Give the gift of everlasting love with VLove® Forever Preserved Roses, Valentine's Day flowers with a twist.
This luxurious rose box features 12 large roses that can last up to 3 years without needing water or any special care.
Show your significant other just how much you appreciate them with this sustainable, environmentally friendly choice.
Plus, it already comes pre-packaged as the perfect present with a greeting card and satin ribbon — all you have to do is add your personal touch with a handwritten note. With VLove®, you can show your loved one that their sweet gesture will never diminish!
Why We Picked It
Godiva Chocolatier Signature Truffles bring together the best of both worlds: world-famous Belgian traditions and creative expertise!
With gourmet truffles that combine decadent chocolate with the latest techniques, each taste is designed to be an experience.
These chocolate gift boxes are perfect for those romantic moments or just a treat for yourself, you'll savor every bite.
And when you present it in our beautiful gift box, you're sure to delight friends and family – they deserve only the best!
Why We Picked It
We love jewelry gifts! Introducing a dazzling necklace with a side of humor.
Not only is this beautiful pendant a wonderful way to show your affection for someone special you met online, but it's also an absolute stunner too.
Crafted with .925 sterling silver and triple plated in 14K gold, this delightful necklace will make any outfit sparkle from day to night.
This necklace will be sure to leave you feeling insta-ready and fully prepared for sparks to slide into your love corridor!
Why We Picked It
Listen up, you noise-haters! Silensys E7 Active Noise Cancelling Headphones have arrived to rescue your ears from the sound of supermarkets, airports, and everyday chatter.
With their advanced ANC technology, get ready to say goodbye to distractions and hello to a serene soundscape that'll let you focus on what matters – your own entertainment.
The Custom 45mm Large Aperture Drivers have been made for maximum audio pleasure, ensuring crystal clear clarity with powerful deep bass response so you can hear music like never before.
Indulge yourself in the magic of the silence created by these headphones, and listen to music from an entirely new level.
As the saying goes "it's not just about what you hear - it's about what you don't. So make sure more of your life is taken over by peace and quiet with our fantastic noise cancelling headphones!
Why We Picked It
Go ahead, indulge in a hot cup of joe all morning long with just a few taps on your finger.
With its touch-activated control, you can keep your favorite beverage at the perfect temperature every time.
From 104℃ to 149℃, this clever coffee go-getter won't let you down. And no need to worry about forgetting to turn it off – after four hours of hard work, the Vobaga Coffee Mug Warmer automatically shut off!
It gets even better - this smart cup warmer includes an eye-catching red light indicator that tell you when the heating plate is hot and will turn off until it cools down to 97℉ (36℃).
And don't worry - its sealed insulation technology prevents splashing water and fits most standard mugs well. Plus, you're sure to find a plug-in with its 59 inch plug cord!
Why We Picked It
If a healthy flush of color is what you're looking for, Olio E Osso has just the balm for you!
This Natural Lip + Cheek Balm comes in a variety of shades and provide the perfect touch of color with an added natural glowing finish.
With its NO. 2 French Melon shade it'll be as if you've come back from a stroll along the Champs Elysees! Looking your best was never this easy.
These natural balms are made with an all-natural base of nourishing olive and shea oils, bound together with natural beeswax and grapefruit essential oil - all with no parabens or sulfates which can be cruel to skin.
Plus, these natural balms are made by hand right here in Portland, Oregon so you know you're buying high quality beauty products.
Natural ingredients, dazzling shades, and cruelty free care come together to give you that classic European elegance without ever having to leave home. Swoosh!
Why We Picked It
Ready to take your lover's coffee game up a notch? Enter the Nespresso Vertuo Coffee and Espresso Machine: single serve deliciousness that is sure to tantalize your taste buds!
With innovative programs and features like 25 sec heat up and energy-saving automatic shut off, you can quickly get your caffeine fix with minimal effort.
Plus, this modern machine serves up a variety of buzzes - from hot and bold coffees to smooth espressos to cool iced lattes.
You can even select between four different cup sizes with a simple touch of a button!
And when it comes time for cleanup, the Vertuo includes an extra-large 54 ounce water tank and a 17 count used pods container so you don't have stress about waste.
So why not give your morning (or afternoon or evening) brew an upgrade with the Nespresso Vertuo Coffee and Espresso Machine.
Why We Picked It
An absolute life-saver for all cosmetic obsessives, the Aidek Cosmetic Mini Fridge is your very own little beauty bundle of joy and a unique valentine's day gift.
Keep your skincare and make-up essentials at their optimum temperature with two cooling modes - so now you can have some of your products cooled to icy fresh perfection and others kept deliciously warm for use.And let's not forget about that PU handle, which makes the whole experience feel oh-so-luxurious.
No more rummaging through drawers and looking for lost items - this mini fridge has 4L capacity, enough space to store 6 cans or 35 facial masks!
The shelves are adjustable and removable too, allowing you to organize your products however you please!
Want it in the car? No problem. Simply plug in either the AC or DC power source (both conveniently included!) for an effortless dual purpose product that works indoors or outdoors.
Why We Picked It
Crafted from the world's finest rose quartz minerals, this beauty-enhancing mask is sure to make a splash.
Get ready to look and feel your best with this ultra-luxe eye mask. With its natural cooling effect, this rose quartz eye mask effectively helps reduce fatigue while simultaneously stimulating energy flow and circulation.
And even better—it's adjustable so you can achieve maximum comfort -- perfect for those long days at work or on vacation.
The Best Gifts for Valentine's Day
So what are the best exciting gifts for Valentine's Day or for an anniversary gift? According to customer reviews, the best valentine gift ideas include the popular Valentine's gifts featured in this article.
We've included links to each Valentine's gift so you can check out prices and reviews of these personalized gifts for yourself.
Goodbye boring and Hello Kitty! Tap the button below for our favorite Hello Kitty makeup bag picks!