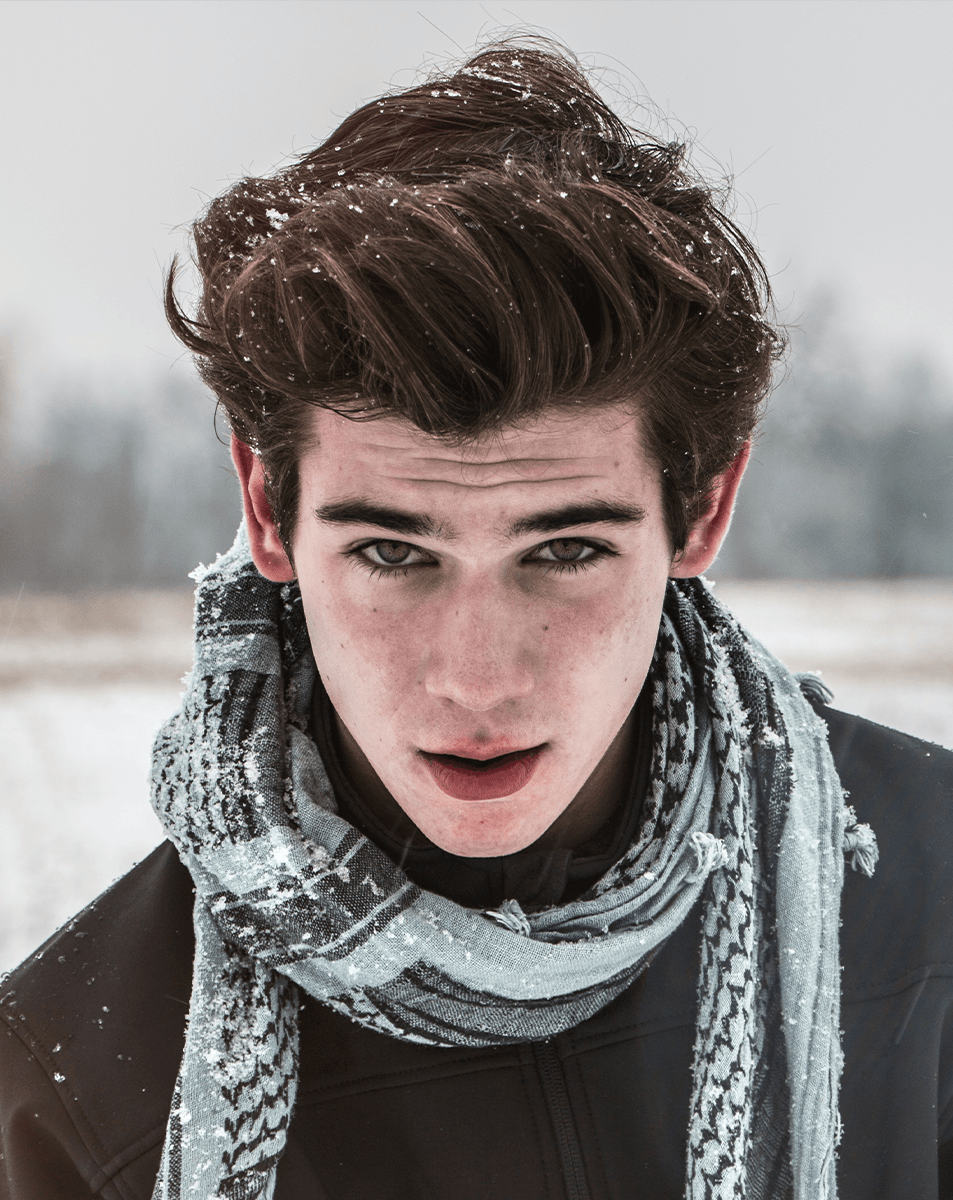 Bros, Learn How To Use a Hair Straightener Like A Pro!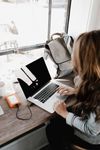 Get an incredible new style in just minutes. Here's how a men's hair straightener can transform your look. It's easier than you think!
Heads up guys! Are you scared to try a men's hair straightener and worried that you won't know how to use it properly?
Fear not, because we're here to help. We'll show you just how easy it is for any man – even those with zero confidence in their styling skills – to use a flat iron like an absolute pro.
All your morning routine needs is a quick once-over from this sleek tool and you'll have salon worthy style in no time!
So don't be intimidated by the idea of achieving hairstyle greatness; all the tips and tricks needed for mastering the perfect do with a straightening iron are right at your fingertips.
How We Choose the Best Hair Straighteners for Your Hair
What is the best hair straightener for short hair and tight curls? We want to know! That's why our team reads through thousands of Amazon reviews, TikTok and YouTube videos and social media posts so you don't have to!
We've compiled a list of the absolute best of the best hair tools for men. We know after reading this article you will find the best men hair straightener for you.
Why We Picked It
Terviiix is your passport to perfectly smooth hair, no matter where in the world you are.
Perfectly flat and beautifully styled hair at home or on the go with this mini flat iron that comes packed with punchy features like adjustable temperature range from 122-450°F, digital LCD panel accuracy, ceramic tourmaline heating plates and worldwide dual voltage.
With this ultra portable design, it's ready to fit right inside your backpack and style your locks like a pro in a jiffy - all offered with the same high quality Terviiix products are known for. Check 'perfection' off your list with this impressive mini flat iron!
Why We Picked It
With the Terviiix Mini Pro, have it all without burning a thing! Engineered for maximum style and minimum damage, this pro-level hair iron has it all covered.
Featuring adjustable temperatures up to 410°F, its 1/2 inch slim plate is perfect for those tricky areas like short hair, bangs and pixie cuts.
Plus, the Terviiix Mini Pro's advanced ceramic plates give your hair three times less damage than regular styling tools.
Best of all - it's travel-lover approved because of its mini pocket size and 50 minute auto shut off feature so you can look great even when on the go.
And who said safety was boring? With the 360° tangle free swivel cord, body lock feature and floating plates, you can have your peace of mind even when using at the highest temperature level.
Why We Picked It
Move over hairstylists – the new kid in town is here! With the signature AmoVee Mini, you get small size and big style.
Compact enough to fit in your pocket, this mini iron is ready for action anytime, anywhere. Perfect for short hair or even giving your beard or long mustache a  perfect shape.
Utilizing advanced ceramic technology and a protective tourmaline plate, it'll make sure you don't have any "hot spots" that can damage vulnerable locks.
Plus they've tossed in a heat resistant glove to keep things comfy while you tame those tresses on the go.
Why We Picked It
Attention all salon-style seekers and hair gurus! Meet your new best friend with Wavytalk's 3/10 Inch Mini Hair Straightener.
Constantly on the go? In a rush for an important video call? Don't worry, not a single strand of hair is out of place with this ultra thin and lightweight straightener!
Get close to every edge, corner and root with its slim plates while avoiding tangles and frizz.
And that's not all - the addition of PTC Technology means it gets up to temperature in 15 seconds or less so you'll never have to wait around again.
When electricity meets titanium, no one has better heat distribution which seals the style securely in place.
Why We Picked It
Get sleek, straight hair right at your fingertips with the Shinchie Ionic Hair Straightener Brush!
This revolutionary brush combines a hair straightener comb, flat iron comb and advanced ionic tech to give you the strand-smoothing results of your dreams.
You won't believe how fast it works—say goodbye to those long hours spent in front of the mirror and hello to beautiful, shiny tresses in under two minutes!
Shinchie's hair straightening brush keeps heat evenly distributed, so you don't have to go over each strand twice like with other straighteners.
And since it retains moisture and protects from damage, you can use this clever little tool all day (and every day) without any worries.
Let the Shinchie Ionic Brush be your go-to for getting ready: just choose from three heat settings depending on the look you're after and let it shine!
Hair Straightener FAQ's
So, you're considering buying a hair straightener for your short hair, but you have some questions.
Straightening your hair can be a great way to look polished and put together, but it's not always easy to know which product is right for you, or how to use it.
We've compiled the most frequently asked questions about men's hair straighteners so that you can make an informed decision before you try to make your hair straight.
Whether you're looking for the best hot tool for thick curly hair or want to know how to use it, we have the answers here.
Can guys use hair straighteners?
Yes, guys can use hair straighteners to achieve smooth and sleek hairstyles.
However, it's important to be aware that using a hair straightener on male hair could potentially cause more damage than it would for female hair because the male hair type tends to be thicker and more coarse.
To avoid any potential damage from a high heat setting or improper technique, guys should use the lowest temperature possible and always follow the manufacturer's instructions for safety precautions.
Additionally, using appropriate products before and after styling is also beneficial in reducing potential damage due to heat exposure.
Products such as thermal protectants help coat the strand of your hair which helps reduce frizziness while adding shine.
Ultimately, when used correctly with proper knowledge and care, guys can absolutely use a hair straightener!
What men should not do with their hair?
Men should avoid using excessive styling products, such as gels, waxes and sprays.
Using too much of these types of products can cause your hair to become greasy, heavy and difficult to manage.
Additionally, some styling products may contain chemicals that damage the hair follicles or scalp over time if used regularly.
Men should also be careful about using hot tools at too high of heat settings as it can be bad for coarse hair.
Constant heat exposure can damage the integrity of the hair shafts and lead to split ends or breakage.
Blow drying with a low setting is one way to minimize heat exposure while still achieving desired styles.
Finally, men should avoid bleaching their fine hair too often or in extreme ways (i.e., bright colors).
Bleaching strips away natural oils from the strands which make them brittle at first but then causes a "rebound effect" where they become overly oily a few days later (due to overproduction of oil since not enough was stripped initially).
Is it OK to use a hair straightener everyday?
While a hair straightener can be a great styling tool, it is not recommended to use one every day.
The heat from the device could damage your hair over time, leading to dryness and breakage.
The roots of your hair are especially vulnerable, as they are more delicate and prone to damage due to their immature structure.
Excessive heat from straighteners over long periods of time can also cause scalp irritation and burning sensations on the skin.
It is best to give your hair some rest between uses so that you don't risk any potential damage.
Try spending at least one or two days without using the device before styling your hair again with it.
You can still style your locks in various other ways without needing a straightener.
Also make sure that when using the device, you have properly prepped your strands by applying some sort of thermal protection prior which will shield your strands from direct contact with extreme temperatures of hot tools like flat irons.
How can I straighten my hair naturally for men?
Although there are many chemical and heat-based products available on the market to straighten your hair, it is possible to achieve similar results naturally with a few simple steps.
To begin, make sure your hair has been washed and conditioned prior to styling. Then, apply a natural leave-in conditioner or cream for added moisture (aloe vera gel or shea butter work well).
Section your hair and comb each piece out using a wide-toothed comb and allow it to air dry.
Once completely dry, use a paddle brush to smooth from root to tip until desired results are achieved.
For an extra sleek look, run over sections of the hair with a hair tool on low heat settings - this will help seal in the style without damaging your locks.
Finally, finish off with some hairspray for long lasting hold!
What type of straightener is healthiest?
The healthiest type of straightener to use is ceramic flat irons.
Ceramic hair straighteners are the most popular choice among professional stylists for hair health because they provide even heating, giving your hair a smooth, healthy look.
Ceramic heaters generate far infrared energy that penetrates deep into the cuticle layer of your hair and helps to reduce damage caused by styling tools like blow dryers and curling irons.
They also help seal split ends, which can lead to healthier looking locks in the long run.
Additionally, ceramic flat irons give you more control over your style since they distribute heat evenly across all areas of your head without hot spots that can burn or damage your hair.
What is the least damaging way to straighten hair?
The least damaging way to straighten hair is to use a flat iron that has advanced technology such as infrared heaters and ceramic plates.
Heat-protective products should also be used, such as thermal protectants, hair straightening spray, glossing serums, and leave-in conditioner.
These products provide a barrier between the high heat of the flat iron and hair follicles to prevent significant damage.
Additionally, keep in mind not to work on excessively wet hair with the flat iron; it is best if hair is mostly dry when creating straight strands.
Section off the hair into thin layers before running through the flat iron so that each strand receives even pressure and results in more consistent styling outcomes.
Allow some air drying time between sections for extra care when using high temperatures for longer periods of time.
Finally, finish with a pomade to hold your new style.
What are the side effects of straightening hair?
Straightening hair can have a range of side effects depending on the method used.
Generally speaking, no matter what chemicals or hair tools are used, there is always potential for damage and dry hair due to excessive heat and friction.
The most common side effect of straightening natural curly/wavy hair is that it can cause breakage, split ends and general dryness - as high temperatures must be used in order to make the bonds within each strand of hair temporarily 'unfurl'.
This intense heat disrupts the moisture balance within the follicle - causing it to become brittle and snap off if abused repeatedly.
Chemical straighteners may lead to scalp irritation (itching & burning) or dry skin flakes especially when not applied correctly – so special care needs to be taken by an experienced hairdresser who understands how strong these products can be with regards dosage & application time frames.
All in all - while you may desire sleek hair resulting from a good session at your local salon – prolonged use of any type of heat appliance has its drawbacks.
So, keep this in mind when considering more permanent forms like relaxers which work through intensively breaking down strands into their new desired shape.
The Best Straightener for Your Hair
So what is the best straightener for men? According to customer reviews, the best products include the brands featured in this article.
We've included shopping links so you can check out prices and reviews of these products for yourself.
If you don't want to use heat tools to straighten your beard, you can try a beard straightening cream. We went looking for the best ones and we found them.
Tap the button below for our list of the best beard straightening creams you can buy!