How to Use Beard Straightening Cream For Maximum Results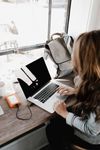 From rough and unruly beards to styling solutions. Here's how you can get a perfectly smooth beard by using beard straightening cream!
Let's face it – being a groomed man means more than just growing facial hair. It also means dealing with the challenges that come with keeping your beard looking neat and tidy.
But don't worry, you don't have to go for regular barber visits! There's an easier way to perfect your look: beard straightening cream.
Whether you're trying to get rid of that pesky kink or tame particularly unruly hairs, this revolutionary product will help achieve a less curly beard in no time.
Read on as we explain how to use it properly so you can flaunt a shiny, smooth kind of perfection!
How We Choose the Best Beard Straightening Creams for You
What is the best beard relaxer cream for a straight beard? We want to know!
That's why our team reads through thousands of Amazon reviews, TikTok and YouTube videos and social media posts so you don't have to!
We've compiled a list of the absolute best of the best beard creams. We know after reading this article you will find the best beard cream for you.
Why We Picked It
Introducing Bossman Relaxing Beard Balm: the ultimate tool in your beard-grooming arsenal.
Featuring a blend of natural ingredients like Mango and Shea Butter, it hydrates hair follicles to keep your beard healthy and help it grow thicker & fuller.
Unlike other mens beard softeners, this balm is silky smooth and soothes wild 'flyaways' with ease.
Plus, its artisanal blend of sandalwood, vanilla oils and bergamont, patchouli and frankincense make it scent even better.
Add to that its cruelty-free USA formulation and you're ready for any adventure armed with your best beard yet!
Why We Picked It
Unique beard styles have grown to become an essential part of the modern day man's identity. For those who want to stay on trend, Billy Jealousy Beard Control is here for all your styling needs!
This powerful formula was crafted for maximum control and shaping to create any style you desire.
Formulated with aloe leaf juice and jojoba seed oil, this nourishing softener leaves a lightweight, natural finish while conditioning, strengthening, and fortifying hair.
Lightly scented with lavender, tropical fruit, sandalwood, and oak moss notes - think of it as a portable spa trip right in your morning routine.
Why We Picked It
This creamy formula is here to save the day – not only does it ease out any tight knots, but it also conditions and softens thick beards for a softer feel.
This thick beard cream is carefully formulated with moisture-rich shea butter, ensuring maximum nourishment for your hair and giving you the manageable look and feel you've always wanted.
And the best part? It's sulfate, paraben, phthalates, mineral oil - free so you can trust that your skin is safe from any nasties.
Why We Picked It
If you're looking to really shape the wild out of your facial hair then level up to Wild Willies. It's the perfect tool for taming unruly masses of facial hair—and transforming them into a straight beard.
This brush comes with a host of awesome features. Negative ion function, PCT heating technology, and an anti-static coating all team up for maximum straightening power.
Add in that the brush reaches 400 degrees Fahrenheit with 3 different temperature settings.
The tourmaline ceramic interlayer heats plates ensure silky-smooth, frizz-free results every time.
And if all of these features weren't enough, the 360-degree swivel cord makes it even easier to take total control of your 'do - no more tangles or knots!
With the perfect combination of protection and sleek styling power, you'll be sure to turn heads wherever you go.
Why We Picked It
For the serious beard enthusiasts, we recommend Tame The Wild Pro to make your beard straight. It's the complete home styling solution for those looking to take their beard care game to the next level.
Get ready to tackle your unruly mane like never before! This 6-piece kit is all you need to straighten and volumize your facial hair until it's just right, then store it away in a high quality, canvas travel case.
You'll find this premium straightener perfect for curating sensitive areas without any nasty heat damage.
The kit also includes an orange walnut soap that helps clear out pores, increase circulation and stimulate hair growth.
To keep your bristles on point, also included is a hydrating shea butter balm and protectant spray that adds a necessary barrier between all the heat tools used during styling. All this plus a wood beard comb.
You wouldn't style head hair with the same products you use on your face - so why not have a professional stylist-grade kit right at home?
Why We Picked It
Are your facial mane-tenance worries at an all-time high? Look no further than Wahl Beard Softener, the ultimate go-to for a well deserved beard makeover.
This powerful formula penetrates even the coarsest facial hair to condition and moisturize it from within to keep it healthy, soft and conditioned no matter what length your beard is from stubble to long, thick beards.
With a paraben and phthalate free formula that contains the highest quality sativa seed oil, jojoba oil, meadowfoam seed oil, olive oil, clove oil and moringa oil - you not only get excellent results in relieving itchiness and dryness but you will also look positively dapper while maintaining a masculine aroma.
Beard Cream FAQ's
A lot of guys have questions about using beard relaxing creams, but don't want to ask them out loud for fear of looking like a rookie.
Beard relaxer is a new product that a lot of guys are curious about, but they're not sure if it's the right fit for them. They might be hesitant to try it because they're afraid of how it will change their beard.
We've compiled the most frequently asked questions about beard relaxer so you can make an informed decision before trying it out. Whether you're wondering how long the results will last or how to use it, we've got you covered.
Here are the most frequently asked questions about beard relaxer.
Can I use hair straightener cream on beard?
No, you should not use hair straightener creams or any other type of chemical treatment on your beard.
Although it is true that a variety of products, such as sprays, balms and oils, are available to help soften and shape the beard, using a product with harsh chemicals can cause damage over time.
Hair straightener creams typically contain ingredients such as propylene glycol, dimethicone copolyol, amodimethicone and cyclomethicone which can irritate the skin and strip away natural oils from your facial hair.
Additionally, these products can make your beard brittle and weak over time leading to breakage.
It is best to stick with natural solutions when caring for your beard such as balms or waxes made specifically for facial hair care.
Not only will these be gentler on the skin but also provide nutrients that promote healthy growth and keep the beard looking neat.
Alternatively you could just opt for regular trimming to keep an even length all around without needing any additional styling product at all!
Can you chemically straighten your beard?
No, you cannot chemically straighten your beard with a chemical beard relaxer. However, there are many products on the market that can help tame and control unruly facial hair.
These products usually contain a combination of natural ingredients and/or plant-based oils that help to nourish and condition the beard while providing hold.
They also provide protection against harmful UV rays as well as other environmental elements like dust, dirt, smoke, etc.
In addition to daily conditioning treatments with these formulas, regular trimming and shaping with scissors is recommended in order to achieve desired results.
Does coconut oil straighten a beard?
No, coconut oil will not straighten a beard. However, certain oils like coconut oil and argan oil can help tame unruly facial hair and provide some styling benefits.
Argan oil is high in Vitamin E which encourages healthy growth, as well as fatty acids that add moisture to the beard without clogging pores or feeling greasy.
Additionally, argan oil helps to protect the skin from sun damage and can also soothe inflammation, reduce flaking and itching associated with dryness often caused by daily activities such as shaving.
With regular use of argan oil on your beard you should see an improved shine and smoother texture while helping reduce split ends giving your beard a more styled look.
What happens if you put coconut oil on your beard everyday?
Although coconut oil won't straighten your beard, using coconut oil on your beard can lead to numerous benefits.
Firstly, it offers deep nourishment and hydration, which helps to keep the hair soft and shiny.
It also helps promote a healthy growth rate for your beard as it is rich in vitamins and minerals such as Vitamin E, lauric acid, and essential fatty acids that strengthen the follicles and nourish the skin beneath your beard.
Coconut oil also helps to protect against environmental stressors like windburn or UV rays.
Additionally, the antibacterial properties of coconut oil help keep away any breakouts associated with bacterial infections caused by buildup of oils or dirt in facial hair.
Finally, using coconut oil on your beard everyday will provide an added layer of protection from pollutants found in everyday environments like pollution from smoke or other sources which can damage hair follicles over time.
Can you train beard hair to grow straight?
It's not possible to train your beard hair to grow straight.
While some styling products like mousse, wax, and balm can be used to temporarily make facial hair appear straighter and more polished, they cannot actually change the underlying shape of your hairs.
Additionally, genetics largely determine the type of facial hair someone grows; even if you try over and over again to style it in a certain way, chances are that it will still eventually revert back to its natural shape.
Does beard relaxing shampoo work?
Yes, beard shampoo can have a significant effect when used properly.
These types of shampoos contain keratin and other conditioning agents that help soften the hair follicles and make them more manageable.
They also help reduce tangles, frizziness and split ends in the facial hair.
Additionally, using beard shampoo on a regular basis can give your facial hair an extra shine, making it look healthier overall.
Can I put hair conditioner on my beard?
Yes, you can use a hair conditioner on your beard. Most conditioners are formulated to help soften and smooth the hair strands of your mane, which is why they work well for beards too.
When applied to facial hair, the right conditioner can give structure and shine, preventing tangles and flyaways.
However, it's important to opt for a beard-specific product if possible – many contain specific ingredients that are designed with facial hair in mind and help keep irritation at bay.
To apply: lather up a beard wash first. Then rinse. Rub some beard conditioner between your palms first before massaging into damp beard hairs from root to tip using an upward motion before rinsing thoroughly with warm water.
Repeat this step twice a week or as needed depending on how coarse/dry your whiskers are — too much conditioning can lead to limpness — then gently towel dry and comb through any stubborn knots when finished.
How do I stop my beard from curling?
The best way to tame your beard curls is to use the right products and techniques.
First, you should determine the length of your beard. If it's shorter than two inches long, regular trimming and styling will be enough to keep it straight most of the time. You can also try using a blow dryer on medium heat to dry it straight if needed.
For longer beards, you'll want to invest in some good quality products specifically formulated for curly or wavy hair types.
Look for lightweight serum or beard creme that helps smooth out curls or balms that add moisture while also helping hold shape—these are great for keeping curly facial hair flat against your face and under control.
Concentrate product at the ends and brush through with a straightening comb or boar bristle brush for even coverage—this will help reduce frizziness and flyaways as well as lock in those tamed curls so they don't spiral up again easily.
Be sure not to go overboard with either conditioners, styling serums, or beard balms; too much product can weigh down fine & thin strands making them look limp rather than sleekly styled (or worse still, greasy).
Picking out certain sections with an additional light gel product may be necessary if wispy 'fly-aways' are an issue—be sure not to overdo it however!
Lastly remember that often all you need to create a straightened beard is a little practice when going through this phase of growing out a beard - sometimes trial & error is key!
You can also follow this beard grooming tutorial by @beardlogic on TikTok:
Can you use a flat iron on your beard?
Yes! You just need to be aware that the thicker and coarser hair type of male hair could be more prone to damage.
Make sure you select a flat iron specifically designed for beards. They now make pencil thin flat irons that are easier to maneuver without causing burns.
Keep your temperature setting low and follow the manufacturer's safety precautions for best results.
Additionally, using thermal protectants before and after styling can help reduce any potential damage from heat exposure. With the right knowledge and care, guys can take advantage of heat tools on their beards.
The Best Beard Cream for You
So what is the best beard relaxing cream for your beautiful beard hairs? According to customer reviews, the best beard relaxers include the brands featured in this article.
We've included shopping links so you can check out prices and reviews of these products for yourself.
Want to grow more beard hair? Have you tried a derma roller to stimulate beard growth? We went looking at some of the kits we've seen advertised and tried them out. Tap the button below for our favorites.