The Best Smelling Beard Balm for Driving the Ladies Wild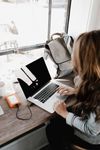 If you're dealing with an itchy or coarse beard, you'll want to try these beard balms. And these scents will make you feel like a manly man!
Want your beard to look its best while you also smell the best?
When it comes to looking and feeling your best, there are a lot of factors to consider. One of the most important is your scent. That's why today we're going to reveal the best smelling beard balms on the market.
There are a lot of different brands and scents out there, so it can be tough to decide which one is right for you. But don't worry, we've got you covered!
In this  post, we'll reveal seven of the best smelling beard balms available and what makes them stand out from the competition.
You'll want to try all of these amazing products once you see how they make you look and feel!
Not only will you smell great, but your beard will also be softer and more manageable and your skin underneath will feel moisturized. Trust us, these balms are worth every penny.
How We Choose the Best Smelling Beard Balms
What is the best smelling beard balm? We wanted to know! That's why our team reads through thousands of Amazon reviews, TikTok and YouTube videos and social media posts so you don't have to!
We've compiled a list of the absolute best scented beard balms. We know after reading this article you will find the best product for you.
Why We Picked It
Forget hard, coarse and rogue hair. Honest Amish Beard Balm is the answer. Don't take our word for it… most people agree that Honest Amish is the most trusted brand for beards in the world.
Made right here in the USA, this premium beard balm has been created with the finest organic ingredients available and masterfully crafted with fruit and nut butters – softening your rugged beard and eliminating all that pesky beard itch and beardruff you hate.
And don't even get us started about how healthy this balm will keep your glorious facial scruff!
We guarantee that your coarse beard hairs have never felt better – softer, smoother, healthier – and all from one product.
So if you're looking to upgrade your beards game, Honest Amish Beard Balm is sure to hit the mark with its strength, longevity and quality components.
Why We Picked It
This balm, made of 100% pure and organic ingredients, will transform your look. Whether you're rocking a full-on Grizzly Adams 'stache or a classic Van Dyke goatee, this balm will make caring for your beard easy and fun.
With just one application, you can get ready for the day in no time. Badass Beard Balm nourishes your beard and moisturizes it to perfection.
It alleviates uncomfortably itchy skin under your mane and repairs split ends to make your whiskers softer than ever.
Plus, its unique scent creates an aura of confidence around you that everyone will notice! Grab some Ladies Man Badass Beard Balm today and get ready to unleash your inner badass!
Why We Picked It
Holy beard, Batman! Rocky Mountain Barber Company has unveiled an incredible  sandalwood beard balm scent to keep your facial hair looking rich and smelling oh-so-amazing.
Ever the dynamic duo, the sandalwood scent is made with essential oil and a premium beard balm to provide ultimate styling control without leaving you greasy or oily.
It's like Robin to your Batman, or Alfred Pennyworth to your Bruce Wayne - necessary for a well-groomed look.
And with ingredients sourced from across North America, it's no surprise that this is the best beard balm on the market.
So move away from average grooming standards and start your day right with Rocky Mountain Barber Company.
Why We Picked It
Made with real cedarwood essential oil, this balm is sure to give your beard the nourishment it needs. You don't have to sacrifice convenience either; the 2 oz tin fits anywhere and can be taken on-the-go.
No need to worry about ingredients either - Rocky Mountain's balm is crafted in small batches with simple ingredients, so you know you're only using good stuff on your beard.
Whether you're looking for a sign of luxurious grooming or just an easy way to keep your beard looking great, Rocky Mountain Barber Company's Cedarwood Beard Balm has all your mane needs covered.
Why We Picked It
Y'all ready to take your beard game to the next level?! 18.21 Man Made has got you covered!
Whether you're looking to add volume, tame wildness, or just show off smooth vibes, this bootleg-inspired brand has the tools and wisdom for exactly what you need.
With their top -of-the-line grooming gear, you can get a picture-perfect face mane with no fuss and all the style.
Their Beard Balm helps keep your skin and beard looking healthy and happy - all while smelling like heavenly, spiced vanilla delight.
So go ahead and show off a gentlemanly finesse that'll leave everyone wanting more of that impeccable look. 18.21 Man Made is gonna make sure your facial fur is at its peak performance - one very good-smelling step at a time.
Why We Picked It
Bored of your boring beard? Want to live out your wildest whiskey fueled fantasies? Look no further than Big Bourbon Beard Balm.
This woodsy, oak barrel scent is the perfect compliment for a rugged and deep look with just a hint of Buffalo Trace Bourbon, because why not?
Ready to take care of the real star of your face - the beard. Not only will Big Bourbon Beard Balm soften and moisturize those luscious locks, but it'll protect that face hiding under there somewhere. Lucky you!
All while being paraben-free and dye-free with natural ingredients like lanolin, apricot kernal oil, and organic cocoa butter.
Plus you don't have to worry about any animals getting hurt in the process because this balm is cruelty-free - we only test on bad interns around here.
Best of all: a portion of proceeds from sales of Big Bourbon Beard Balm go towards benefiting U.S. veterans!
Why We Picked It
Gentlemen, it's time to get your beard in check! You need Scotch Porter Beard Balm, the original men's beard balm that ditches all of those harsh ingredients and takes a gentler approach to your facial hair for curl-busting, frizz-free styling.
Made with mostly vegan components, this premium beard balm is totally sulfate-free and phthlate-free, so it won't dry out or irritate the skin beneath that bushy beard of yours.
Plus its Biotin-infused formula uses water-soluble B vitamins to deliver its natural goodness to your body.
Marshmallow root, slippery elm bark, and kukui nut oil help provide intense hydration while keeping your strands soft and shiny. So you're left with a more naturally styled look without looking greasy thanks to its shea butter base.
And unlike tackier alternatives like gel or pomade, Scotch Porter Beard Balm is easy to apply just after a wash and condition for lasting results throughout the day.
Why We Picked It
Life with a beard has its pros and cons, but one thing's for sure: Ain't nobody got time for an unruly, wild mane.
It's time to get your facial hair game on point with Smooth Viking Beard Balm. This amazing product gives you the ultimate control you need to style your beard any way you want— but without all the greasiness or weight of other balms.
Get ready to look dapper and suave as you rock a thicker, shinier beard than ever before. The secret? A unique combo of nurturing ingredients such as avocado oil, sweet almond oil, jojoba oil, castor oil and shea butter just to name a few.
So go ahead, tame your mane with this powerhouse of a balm— guaranteed not just to make your beard look fab but also to restore the natural shine and luster of your hair.
Why We Picked It
If you're a man looking for the perfect way to keep your beard tamed, look no further than this cigar blend beard balm.
This tin of 4oz. of balm is exactly what you need to keep your manly mane deeply conditioned and protected.
Specifically designed with only the finest oils and butters, it will give you all the care that you need without having to worry about any intense scents.
Plus, this balm comes with a delicious rich cigar and vanilla aroma, giving off a light smell that's sure sneak its way into your heart and make you the envy of all your friends.
Beard Balm FAQ's
Beard balm is a great way to keep your beard looking neat and tidy, but it can be confusing to pick one.
A lot of men don't know what beard balm is, or how to use it. They see it as a solution to their beard care problems, but they're not sure how.
We'll explain what beard balm is, how to use it, and the different types that are available. Here are the most frequently asked questions about the best smelling beard balms.
How do I keep my beard smelling good?
There are a few things you can do to keep your beard smelling good. First, make sure to wash it regularly with a beard shampoo and conditioner and comb it with a beard brush.
You can also use a natural oil like coconut oil, argan oil, or jojoba oil to help keep it hydrated.
Additionally, you can try using a conditioning beard balm or wax to help style and groom your beard hair. This will help keep the hair from becoming matted and will lock in the moisture, which will help keep it smelling fresh.
Who makes the best smelling beard oil?
There are a lot of great beard oil companies out there, but a popular on is The Bearded Bastard.
Their oils are made with all-natural ingredients and they smell amazing.
Plus, their products are handcrafted in the USA and they offer a 100% satisfaction guarantee.
If you're looking for a high-quality beard oil that smells great, The Bearded Bastard is definitely worth checking out.
Does beard balm smell?
Yes, beard balm and beard butter does have a scent. However, it is not a strong or overpowering smell, and it is often considered to be a pleasant scent.
The ingredients that give beard balm its scent vary depending on the brand, but they typically include essential oils, fragrance oils, and carrier oils.
Why does my beard smell like BO?
It's likely that your beard is getting sweaty and rubbing against your skin, which creates an ideal environment for bacteria to grow and produce BO.
You can try washing your beard regularly with soap and water, or using a beard oil or balm to keep it moisturized.
If the smell persists, you may want to see a dermatologist to rule out any underlying medical causes.
Should beard balm be used daily?
Yes, beard balm should be used daily. It will help condition and moisturize your beard, keeping it healthy and looking its best which also helps with beard growth.
Is it better to use beard oil or balm?
It depends on your beard type. Beard oils are better for men with curly beards, because the oil will help to tame the curls and make them less frizzy.
Beard balm is better for men with straight beards, because the balm will help to keep the beard in place and prevent it from looking greasy or cakey.
Some men also prefer a water based pomade. These kinds of pomade are easier to wash out than oil based hair products.
Should I use beard balm in the morning or night?
In the morning! Most beard balms are designed to provide hold and control, which is why they're perfect for use in the morning. Applying beard balm in the morning will help keep your beard looking neat and tidy all day long.
Plus, the added ingredients like beeswax and shea butter will help condition your beard and keep it healthy.
How often should you wash your beard?
That depends on a lot of factors, like the type of beard oil you use, how dry your skin is, and how often you eat. But in general, most people recommend washing it once or twice a week.
If you're using a good beard oil, it should help keep your beard moisturized and smelling nice. But if your skin is dry, you may need to wash it more often. And if you're eating a lot of greasy foods, you may also need to wash it more often.
Washing your beard too often can strip away its natural oils and cause it to become dry and brittle. So finding the right balance is key.
Can you use too much beard balm?
It's possible to use too much beard balm, but it's not likely. Most guys need just a small amount—a pea-sized amount is typically enough. If you're using too much, it might mean your beard is too oily or you're not distributing the balm evenly.
A little bit of trial and error should help you figure out the right amount for your beard.
The Best Beard Balm for You
So what is the best smelling beard balm for your facial hair? According to customer reviews, the best products include the brands we listed above.
We've included links to Amazon so you can check out prices and reviews of these products for yourself. So, please don't shave, beard balm really enhances your scent and the ladies would really miss that sexy beard!
If you're looking for a way to grow a longer, thicker beard, a derma roller might be just what you need. We checked out some beard roller kits and found some really effective ones.
Tap the button below for our list of the best beard roller kits you can buy online.