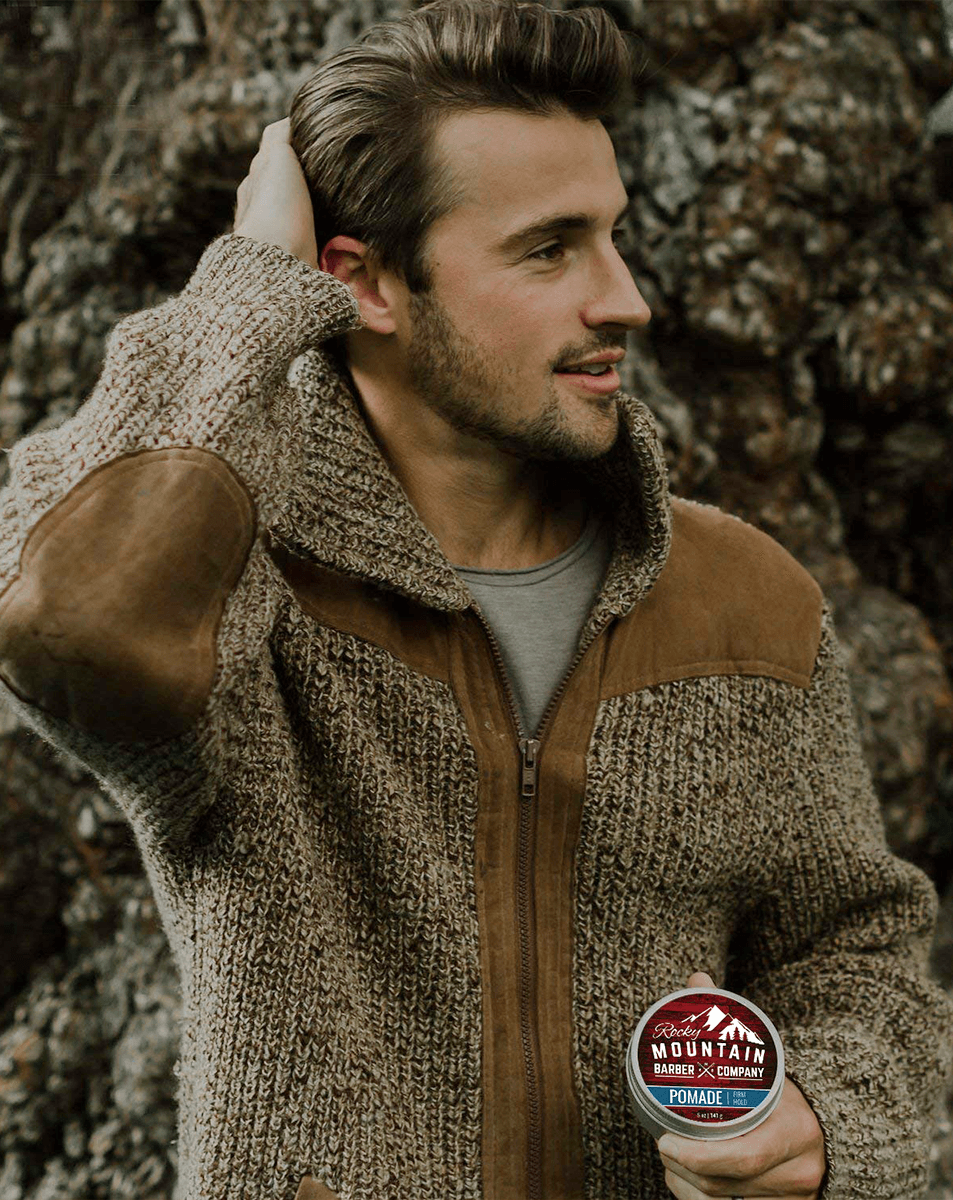 Best Water Based Pomade to Make Hairstyling Easy In 2023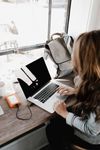 Pomade is an easy way to style your hair, but which kind should you buy and how do you use it? Don't buy any until you see these answers!
If you're like most people, you probably don't want to spend a ton of time on your hair in the morning.
You're busy and you want something that will make doing your hair easy and fast. That's where water based pomades come in!
In this post, we will reveal the benefits of using water based pomades and list some of the best ones on the market. We'll also give you a few tips on how to use them. So read on to learn more!
How We Choose the Best Water Based Pomades for You
What is the best water based pomade? We want to know! That's why our team reads through thousands of Amazon reviews, TikTok and YouTube videos and social media posts so you don't have to!
We've compiled a list of the absolute best of the best. We know after reading this article you will find the best water based pomade for you.
Why We Picked It
Imperial Barber Classic Pomade is the perfect pomade for hairstyling and grooming coarse hair - and America's strongest holding water-based pomade.
Keep your hair in place all day with its industrial strength hold without having to worry about a greasy residue.
Its water-based formula applies smoothly and evenly, providing a semi-sheen finish. Best of all, it rinses clean and easily — no need to worry about buildup or spending hours trying to remove it.
Customize your hold strength depending on how wet or dry your hair is — for a lighter hold, apply with water or on damp hair. For the strongest hold, apply with slightly more pomade on dry hair.
Why We Picked It
Rocky Mountain Barber Company has created the perfect hair styling partner for modern men.
This long-lasting firm hold pomade includes natural ingredients like beeswax and other North American sourced ingredients for a craft hairstyling experience.
Packaged in a convenient 5oz tin, its easy to use, wash out and order when you need more – so your hair can look its best all day, every day.
Why We Picked It
Get slick, classic style with American Crew Pomade. With a medium hold and high shine finish, this pomade provides moisture-rich hydration and taming capabilities for frizz-free results.
Perfect for when you're seeking that textured definition - work in a small amount through dry or towel dried hair and style as desired.
Get slicked up with American Crew, professional salon quality and a recognizable brand since 1994.
Why We Picked It
Smooth Viking's Pomade is the perfect solution for men looking for versatile, medium hold and a high-shine finish.
This water-based formula provides all-day control without stiffness, giving you tons of volume and texture.
Enjoy ultimate flexibility with easy restyling and worry-free washing – no residue left behind!
Experience precision styling with Smooth Viking's superlative pomade – with quality ingredients to keep your hairstyle looking amazing all day, every day.
Unbeatable control, shine, and style: it's what you can expect from this pomade.
Why We Picked It
Suavecito Original Hold Pomade is the perfect styling product for any hair type. Comb it in effortlessly and enjoy maximum flexibility and medium hold that lasts all day.
Get the best of both worlds with a water-soluble pomade that grips like wax but washes out like hair gel.
No crunchy finish or white residue left behind! Made 100% in the USA, this lightly scented pomade is the ideal choice for classic, modern, retro, and old-school styles.
Why We Picked It
Get the high shine, strong hold you want with Billy Jealousy's Lunatic Fringe Pomade.
This gel-like styling product is enriched with humectants and has a refreshing vanilla peach pineapple scent.
Perfect for creating a sexy wet pompadour look, Lunatic Fringe will have your mane in control without flaking or frizzing up.
Get wild with Billy Jealousy's Lunatic Fringe!
Why We Picked It
Get the perfect look with Layrite Original Pomade.
Get the hold and control of a gel, but with a more natural feel. Plus, it washes out easily at the end of your day.
Ideal for a range of hair types (fine hair to medium thick hair) and styles (classic put together to messy wet looks).
If you have thin hair, make sure to give your style an extra boost with Layrite Grooming Spray as a primer before applying the pomade for best results.
Pomade FAQ's
Pomade is an easy way to style your hair, but it can be confusing to figure out which one to buy and how to use it.
You might be wondering if you should buy wax or oil based pomade, or if you need a special type of pomade for curly hair. You also might not know how to apply pomade properly so that it looks good and lasts all day.
We've got the answers to all your questions about the best water based pomades.
This FAQ section includes everything from what type of pomade is best for your hair, to how much product you should use, to the difference between matte and shine finishes.
Here are the most frequently asked questions about the best water based pomade.
Is water based pomade better?
Water based pomades are better because they are less likely to cause scalp irritation and are easier to wash out. They also tend to be more affordable than oil based pomades which also cause oily hair.
Is water based pomade good for your hair?
Water-based pomades are good for your hair because they add shine, moisture, and strength while providing a light hold. They are also easy to wash out, so they're ideal for those with shorter hair.
What is the healthiest hair pomade?
The healthiest hair pomade is one that is made of all natural ingredients. It should also be free of harmful chemicals and fragrances.
Some of the healthiest ingredients that can be found in a hair pomade include shea butter, coconut oil, beeswax, and essential oils.
These ingredients are known to nourish the hair and scalp, while protecting against harmful environmental factors.
Should you apply water based pomade to wet hair or dry hair?
You can apply it to wet and dry hair, but we recommend wet hair. Applying water-based pomade to damp hair will help the pomade spread more evenly and make it easier to style your hair. It will also help the pomade last longer.
What happens if you use pomade everyday?
If you use pomade everyday, you will likely experience adverse effects such as scalp irritation and increased dandruff.
Additionally, using pomade everyday will limit the amount of natural oils your scalp produces, which can lead to dryness and damage. So, maybe take a day off every now and then.
How long does water based pomade last?
It usually stays styled for one day. However, it depends on the amount of pomade used and the hair type.
Pomades are a great way to add texture and hold to your hair. They come in both a water based and an oil based formula, and each has its own set of benefits and drawbacks.
Water-based pomades are easier to wash out than oil-based pomades, making them a good option for those with shorter hair who don't want to deal with the hassle of washing their hair every day.
However, they also tend to have less hold than oil-based pomades.
What can I use instead of pomade?
There are a few different things you can use instead of pomade. Some people prefer to use hair gel, while others like to use styling wax.
If you're looking for a more natural option, you can also try using coconut oil or honey.
Whichever option you choose, just be sure to experiment until you find something that works well for your hair type and style. You can even try hair spray.
What is the least damaging hair product?
The least damaging hair product is one that doesn't contain harsh chemicals, sulfates, or other harmful ingredients. Something like a natural shampoo and conditioner would be the best option.
Is it better to use pomade or gel?
Pomade is better to use than gel. Pomades are made with oils, waxes, and other ingredients that give your hair a glossy, slick appearance. They also help to keep your hair in place all day long.
Gels, on the other hand, are made with alcohol and other chemicals that can dry out your hair over time.
What happens if you use too much pomade?
Excessive use of pomade can lead to an oily scalp and hair, which can then lead to fungal overgrowth or other scalp conditions. It can also make your hair greasy and difficult to manage.
What is the most damaging thing for your hair?
The most damaging things for your hair are exposure to ultraviolet radiation (from the sun or artificial sources like a tanning bed), using hot tools such as a curling iron or straightener, and chemical treatments such as coloring or perming.
These treatments can damage the proteins in your hair, making it brittle and prone to breaking which can slow down hair growth.
What hair products should I avoid?
There are a few hair products that you may want to avoid. Products that contain sulfates, for example, can be very harsh and drying on your hair.
Other products to avoid include those with high levels of alcohol, which can also be damaging to your hair.
Finally, it's a good idea to avoid products with silicone in them, as these can build up on your hair over time and make it look greasy.
What is a matte finish pomade?
A matte finish pomade is a styling product that gives hair a natural, textured look with a matte finish. Matte pomade paste is designed to provide medium hold and is perfect for all hair types.
The Best Water Based Pomade for Your Hair
So what are the best pomades? According to customer reviews, the best products include the brands we listed in this article.
We've included links to Amazon so you can check out prices and reviews of these products for yourself.
If you're looking for other hair product suggestions, we can help! Experiencing hair loss?
There are some amazing shampoos that help with hair loss. And some of the best ones are from Korea. It's true! Tap the button below for our list of the best Korean shampoos for hair loss.