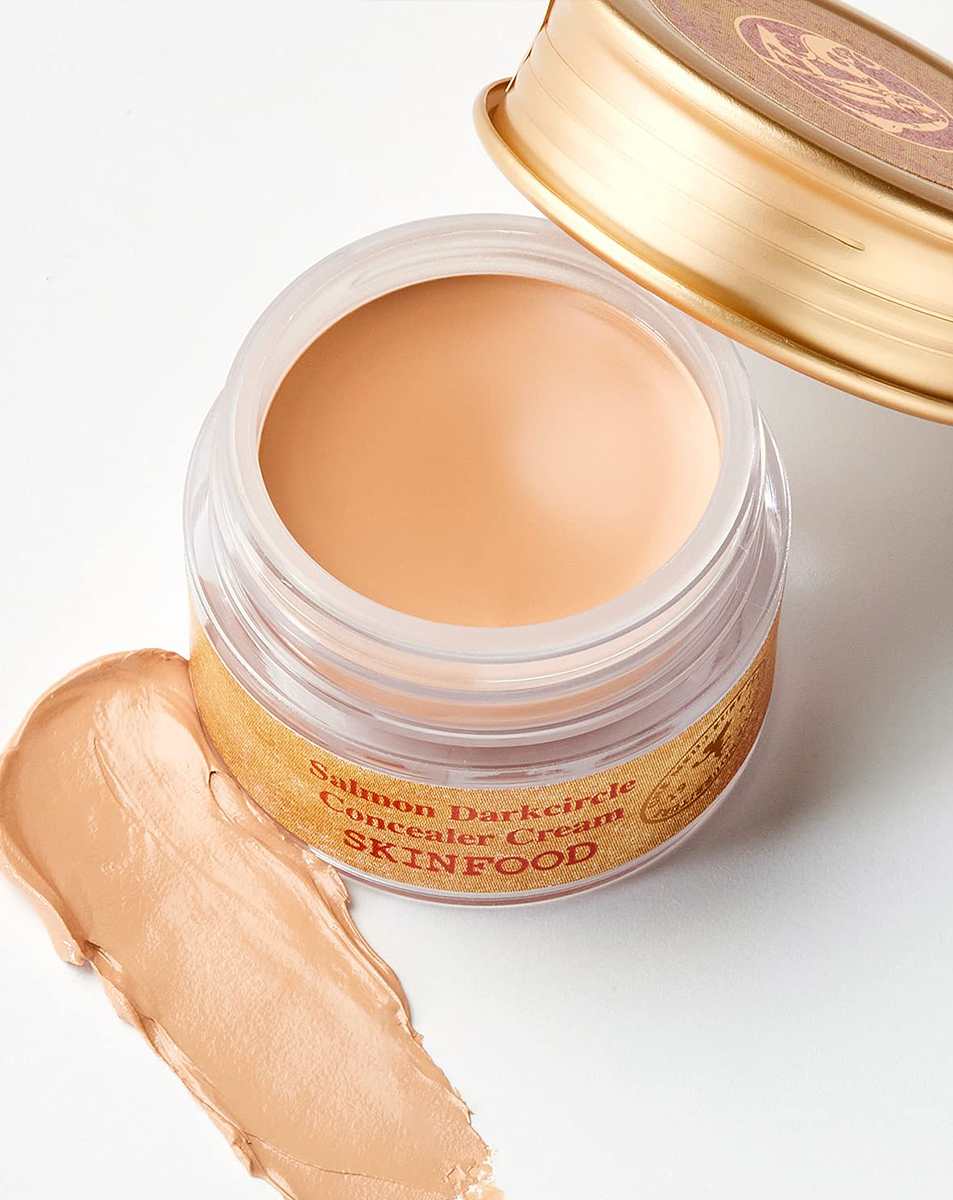 The Best Korean Concealer for An Amazing Flawless Finish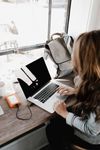 See why Korean concealers are some of the best in the world and why they'll work for your skin type. We researched and found the best ones!
Do you have trouble finding a concealer that covers up your blemishes?
Korean concealers are some of the best in the world. They're known for their high quality and ability to cover up even the darkest of blemishes.
You deserve to have a flawless finish, and with these Korean concealers, you can achieve just that. With so many options on the market, it can be hard to know which one is right for you. But don't worry, we've done all the research for you.
In this post, we'll reveal the best Korean concealers and provide tips on how to choose the right one for your skin type. So, whether you're looking for a new concealer or just want some advice on which one to buy, read on!
How We Choose the Best Korean Concealers
What is the best Korean concealer for flawless skin? We wanted to know! That's why our team reads through thousands of Amazon reviews, TikTok and YouTube videos and social media posts to compile a list of the absolute best Korean concealers. We know after reading this article you will find the best product for you.
Why We Picked It
We don't want to upset any vegans, so anyone looking for a completely vegan option, move on...nothing to see here.
Skinfood's Salmon Dark Circle Concealer is a creamy, full-coverage formula packed with skin-loving ingredients like Norwegian salmon oil, hokkaido salmon roe extract, and retinol to help fight the signs of aging.
It covers dark circles, blemishes, fine lines, wrinkles, uneven skin tone and other skin imperfections with ease, leaving you with a radiant and youthful complexion.
Why We Picked It
The Saem Cover Perfection Tip Concealer is a must-have in your makeup arsenal. This concealer is perfect for hiding skin imperfections and making your complexion look flawless.
It features an oxygen complex and glacier water to keep your skin moisturized, and a soft focus powder that provides a natural, healthy finish.
Plus, it has SPF 28 PA++ to protect your skin from harmful UV rays. The long-lasting formula will cover dark circles and blemishes all day long, leaving you with a radiant complexion.
This formula is recommended for acne prone skin and effective at covering acne scars.
Why We Picked It
Introducing LUNA Long Lasting Tip Sunscreen Concealer – the perfect solution for blemishes, imperfections, skin discoloration and under-eye circles.
This big size liquid  concealer is five times bigger than standard concealers, and its quite reasonable price makes it an ideal long-term solution.
Its full coverage liquid texture perfectly covers all problem areas, while its 2-way Multi Touch Tips applicator offers easy-to-use solutions according to your needs.
Plus, its Vitamin E, chamomile extracts and portulaca oleracea Extracts make your skin feel comfortable all day long, even in the sun. This concealer is  SPF28 PA++.
Why We Picked It
Hanskin Blemish Cover Concealer is your secret weapon for achieving flawless skin. This concealer can cover up blemishes, dark circles, and other imperfections while keeping your skin hydrated and fresh all day long.
The semi-matte finish and high coverage of this concealer will make you look like you've got your life together (even when you don't). And because it's made with plant-based ingredients, it will actually heal and soothe your sensitive skin over time.
So go ahead and build that perfect foundation for your makeup look - Hanskin has got you covered (literally).
Why We Picked It
The Etude House Big Skin Fit Concealer Pro is the best of both worlds - it gives you the coverage you need without feeling heavy or cakey.
The creamy, pigmented formula glides on smoothly and covers everything from redness and dark spots to under-eye circles. And it doesn't budge, no matter how hot or humid it gets.
Whether you're going for a natural look or full-on glam, this concealer is your new best friend.
Why We Picked It
Introducing Joah's Perfect Complexion Eye Serum Concealer, your new best friend for covering dark circles and skin imperfections.
This full coverage concealer is packed with good-for-you ingredients like ceramides and peptides that hydrate and firm the undereye area, giving you a bright and awake appearance.
The blendable and creamy creamy texture formula smooths on dry skin easily and provides natural-looking coverage that lasts all day long. So say goodbye to those fatigue-inducing dark circles and hello to a more refreshed you!
Korean Concealer FAQ's
Concealer is a must-have for anyone who wants to look their best, but it can be tricky to find the right one.
With all of the different types of concealers on the market, it's no wonder that people are confused about which one to buy.
We've put together a list of the most frequently asked questions about Korean concealer so that you can make an informed decision before you buy.
How do you use Korean concealer?
There are a few ways to use Korean concealer. One way is to apply it after foundation.
This will help to cover any blemishes or flaws on the skin. Another way is to use it as a highlighter; just dab a small amount on the areas you want to highlight, such as the cheekbones or the bridge of your nose.
How do I choose the right concealer?
Choosing the right concealer can be tricky, but it's important to find the one that matches your skin type and color.
Concealers come in a variety of shades, so it's important to find the right concealer shade for your skin tone. If you have light skin, choose a concealer that is one or two shades lighter than your natural skin color.
Concealers also come in different textures, so it's important to find the right texture depending on skin types. If you have oily skin, choose a matte concealer. If you have dry skin, choose a creamy concealer.
Why is Korean makeup so popular?
Korean makeup is popular because it's known for being natural and dewy.
Korean makeup philosophy is all about enhancing your natural features, as opposed to completely covering them up. So their products are designed to give you a healthy, dewy glow that makes you look like the best version of yourself.
They also have a wide range of shades to choose from, so everyone can find the perfect match for their skin tone.
Do I go darker or lighter for concealer?
Always use a concealer that is one or two shades lighter than your natural skin tone.
Should I apply concealer before foundation?
Concealer is meant to brighten and cover up blemishes, so it should be applied after foundation.
Foundation helps to create an even surface for concealer to be applied on top of and gives it something to cling to so that it doesn't cake or crease.
Is BB cream better than concealer?
It depends on what you need it for. Concealer is better for hiding blemishes, while BB cream is better for evening out skin tone.
However, some BB creams also have light-reflecting properties that can help to conceal blemishes. Ultimately, it comes down to personal preference.
Should I use a stick concealer?
Stick concealers are best for people with oily skin because they help to mattify the skin and control shine. They're also a good option for people with dark circles or blemishes, because they offer full coverage.
However, people with dry skin may find that stick concealers are too harsh and drying.
Is powder or liquid concealer better?
Liquid or cream concealers are a better choice for people who have dry skin, because they are more hydrating.
They also tend to last longer on the skin than powder concealers. Some people find that powder concealers are too heavy and make them look cakey, while others prefer the matte finish that powder concealers provide.
What concealer does not settle into the lines on my face?
There are a few concealers that do not settle into lines, but it really depends on the type of concealer and the type of line.
If you have deep lines under your eyes, a liquid or cream concealer is likely to sink right in and make them look worse. If you have fine lines on your forehead, a powder concealer is less likely to settle into them.
A good rule of thumb is to find a concealer that is one or two shades lighter than your natural skin tone, and to make sure that it has a creamy or liquid consistency rather than being too dry or too powdery.
You might also want to try using a primer before applying your concealer.
Why does my skin look so dry with concealer?
Concealer is formulated to be long-wearing and to stay in place all day which means it can be drying. It's also common for concealers to contain ingredients like talc, which can absorb moisture and leave the skin dry.
Look for a concealer that contains ingredients like glycerin or hyaluronic acid, which help to seal in moisture and keep the skin looking hydrated.
You can also try applying a moisturizer formulated for dry skin before you apply your concealer. You can also use a primer that contains moisturizing ingredients.
How do I make my concealer more hydrating?
First, it's important to find a concealer that is hydrating. Try looking for a formula that contains ingredients like glycerin or hyaluronic acid.
To make your concealer more hydrating, you can try mixing it with a bit of moisturizer before applying it to your face.
You can also apply an eye cream before applying your concealer. This will help to add some hydration and create a flawless complexion.
Which concealer is best for pimples and dark spots?
When looking for a concealer, it is important to find one that is designed to cover blemishes. In general, avoid products that are too heavy or cakey as they can make blemishes appear worse.
Instead, find a concealer that is light weight and oil free with a matte finish. Choose a color one or two shades lighter than your natural skin tone to brighten up dark spots and minimize pimples.
How do you keep concealer on oily skin?
Concealer on oily skin can be a bit of a challenge, but with the right technique it's definitely possible. Here are a few tips:
-Choose a concealer that is specifically designed for oily skin. Oil-free concealers usually work best.
-Apply primer to your skin before applying concealer. This will help to create a smoother surface and will help the concealer to stay in place.
-Use a light hand when applying the concealer. A little goes a long way, and too much product can only make the situation worse.
-Set the concealer with powder once it is applied. This will help to keep it in place and will help to absorb any excess oiliness.
The Best Korean Concealer for You
So there you have it – our picks for the best Korean concealers.
We've included links to shop so you can check out prices and reviews of these products for yourself. And don't forget – experiment with different products until you find the one that works best for you.
Looking for a Korean CC cream to go with your concealer? We have some recommendations. Tap the button below for our list of the best Korean CC creams and why you'll love them!