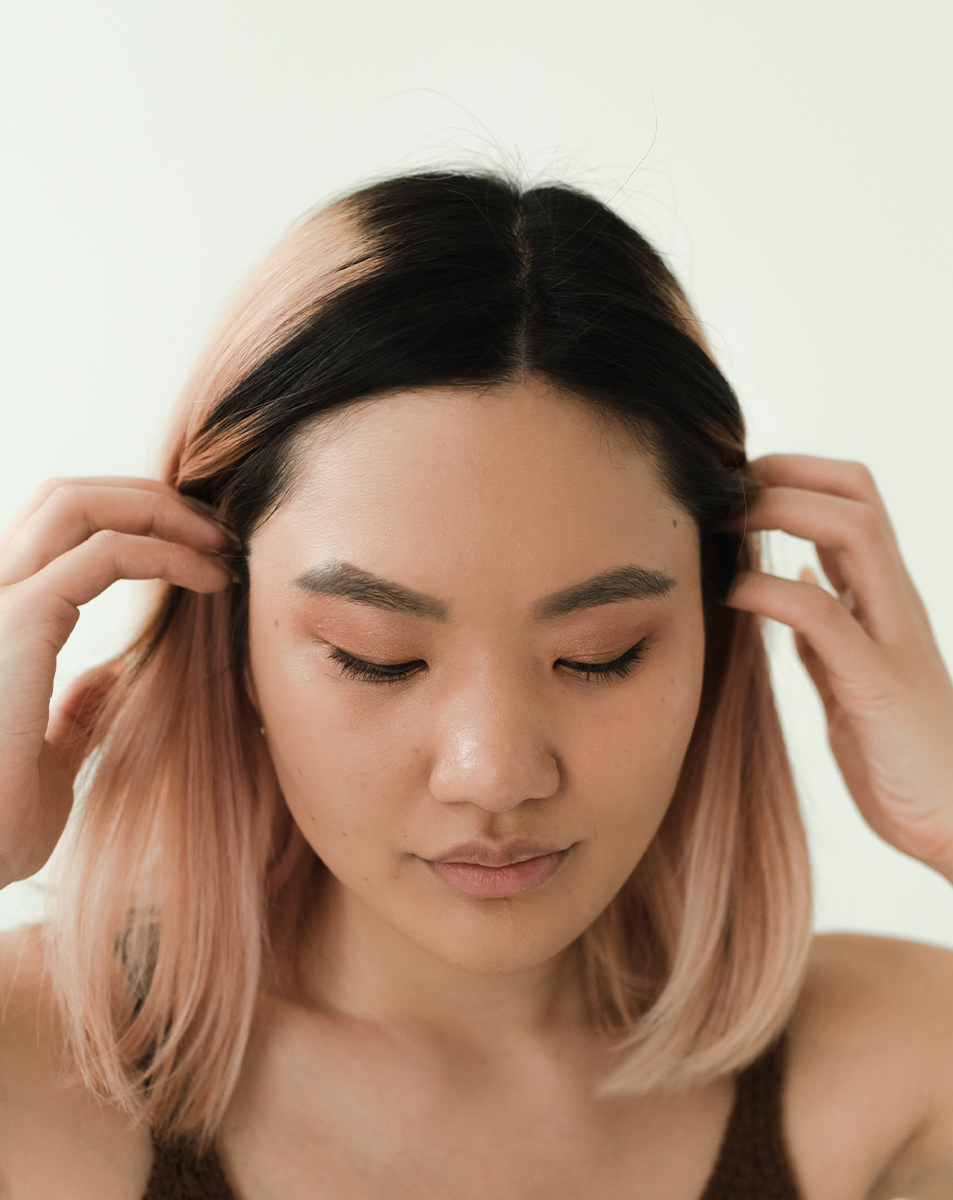 The Absolute Best Korean CC Cream You Need to Try Today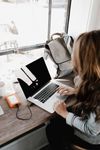 Choosing the right CC cream can be tricky, but don't worry we've done the work for you. Here are the Korean CC creams with the best reviews.
Want to know the secret to getting that dewy, Korean glass skin look? It all starts with a good CC cream. Korean CC creams are some of the best in the world, and they can do wonders for your skin.
In this post, we will reveal the best Korean cc creams on the market today. We'll talk about what makes them so special, and why you should try them out!
After reading this  post, you'll be dying to try out these amazing cream foundations for yourself.
They're packed with nutrients and antioxidants that will leave your skin looking healthier than ever before.
Plus, they have SPF properties that will protect you from the sun's harmful rays. What more could you ask for in a beauty product?
How We Choose the Best Korean CC Creams on the Market
What is the best cc cream? We wanted to know! That's why our team reads through thousands of Amazon reviews, TikTok and YouTube videos and social media posts to cover all of the Korean cc cream brands reviews.
We then compile a short list of the absolute best Korean cc creams on the market today. We know after reading this article you will find the best cream for you.
Why We Picked It
Looking for a facial cream that does it all? Look no further than Mother Made Aqualight..
This best-selling color correcting cream has been upgraded with naturally derived antioxidants and five types of hyaluronic acid to help moisturize and prevent premature aging.
It also features mineral sunscreen titanium oxide to block UVB rays and protect your skin from blue light. The 6-in-1 skincare hybrid is perfect for anyone with fair to light skin tones, offering buildable coverage with a semi-matte finish.
Whether you use it on its own or as a primer before foundation, Mother Made is sure to leave your skin looking flawless.
Why We Picked It
Introducing Erborian CC Cream, the perfect way to achieve a visibly perfect complexion. This Korean Beauty secret is a combination of Korean skincare and a tinted moisturizer makeup, and it is your key to achieving radiant, flawless skin.
Erborian is a tinted moisturizer that helps to boost the radiance of your skin with its color-correcting properties.
Simply apply a fine layer of Erborian cream on your face either after or in lieu of your tinted moisturizer, and enjoy the benefits of its nourishing ingredients.
Your skin will feel softer and smoother, and your complexion will be more even and youthful-looking.
Why We Picked It
Do you want a better foundation that does it all? Supergoop! CC Screen is your perfect solution. This 100% mineral radiant CC cream provides natural, buildable coverage while also delivering SPF 50 protection.
With 15 flexible shades to choose from, you can find the perfect match for your skin tone. And because it's packed with nourishing ingredients like Irish moss extract and apple extract, your sensitive skin will look and feel healthier than ever.
So don't miss out on this groundbreaking skincare-meets-makeup-meets-SPF CC cream.
Why We Picked It
The Youth Glow Vitamin C CC Cream is perfect for anyone looking for a little extra coverage while still achieving a natural makeup look.
Protect your skin from the sun's harmful rays with SPF 50 protection while still achieving a flawless complexion with the self-adjusting mineral-tint color.
With powerful antioxidants, this CC cream will help to remove the look of impurities including dark spots and blemishes while also providing environmental stressor protection.
Why We Picked It
If you're looking for a complexion-enhancing cream that will give you a Hollywood-worthy glow, look no further than the FMGT Aura CC Cream.
This unique formula brightens the skin like an actress under the spotlight, for a translucent finish that looks like you've had your makeup professionally done.
With lily water to moisturize and soothe your skin, Aura is perfect for those who want to step up their skincare game.
Korean CC Cream FAQ's
You've heard all the hype about Korean foundation, but you're not sure what it is or how it works.
CC cream is a newer addition to the beauty world, and as such, there are a lot of questions about it. What is cc cream? How does it differ from foundation? Is it just for people with perfect skin?
We're here to answer all your questions! In this post, we'll cover everything you need to know about Korean cc cream including what it is, how to use it, and the best brands to try.
Do Koreans use BB cream or CC cream?
In general, you could say that both BB creams and CC creams are  popular among Korean women and even Korean men to create a more even skin tone.
However, there are also many women who prefer CC over BB creams, and vice versa.
There is some overlap, but generally speaking, CC is for color correction, while BB is more of a general all-in-one beauty product. Some people also find that CC has a bit more coverage than BB creams.
Which is better for skin BB or CC?
There are pros and cons to both BB and CC cream. BB cream is better for those with dry skin, as it provides hydration. CC cream is better for those with oily skin or acne prone skin, as it helps to mattify the skin.
So, if you want to keep your skin hydrated, choose a BB cream.
What is the most popular beauty brand in Korea?
The most popular beauty brand in Korea is probably Amorepacific. However, there are many other popular Korean beauty brands, including Innisfree, Etude House, Laneige, and Sulwhasoo. These brands are all known for their high-quality products and innovative technologies.
How do I choose the right CC cream?
Choosing the right foundation can be tricky, but there are a few things to keep in mind.
The first is to find a CC cream that matches your skin type. If you have dry skin, for example, you'll want to find a cream that is moisturizing. If you have oily skin, you'll want to find a CC cream that is mattifying.
The second thing to consider is the color of the CC cream. Most CC creams come in light, medium, and dark shades, so make sure to choose the one that best matches your skin tone whether you have lighter skin tones or darker skin tones.
Finally, consider the finish of the cream. Some CC creams have a dewy finish while others have a matte finish.
Some CC creams also contain additional ingredients that can provide benefits such as brightening or anti-aging. Do your research and find one that best fits your needs.
At the end of the day, choosing the best Korean CC cream really comes down to personal preference.
Can I wear CC cream everyday?
Yes, you can definitely wear CC cream everyday. CC cream stands for color correcting cream, and as the name suggests, it helps to correct skin tone issues. So it's perfect for everyday use.
It also provides light coverage, so it will help to even out your complexion without making your skin feel too heavy or cakey.
Can I wear CC cream alone?
Yes, you can wear CC cream alone. The coverage will be light to medium, depending on the brand and formula.
CC cream stands for "color correcting" or "color balancing" cream, and is meant to provide a lightweight veil of color correction and/or skin tone correction.
It's a bit like a tinted moisturizer but with added skincare benefits. So if you're looking for light but still buildable coverage for a smooth skin tone, it is a good option.
Just bear in mind that it won't offer as much coverage as something like foundation.
Is BB or CC cream better for aging skin?
There is no simple answer to this question. It really depends on the specific needs of your skin.
CC cream stands for color control cream, and it is designed to correct minor flaws in the complexion, such as redness or uneven skin tone.
BB cream (blemish balm or beauty balm) is a more general all-in-one type of product that provides sun protection, moisturizing, and coverage all in one.
So if your main concern is correcting skin flaws, then CC cream would be the better choice. But if you need added hydration and sun protection, BB is a good option.
Ultimately, it's important to find a product that suits your specific needs and works well with your skin type.
Can we use CC cream instead of foundation?
It depends on your skin. CC cream it's basically a primer with light coverage.
So if you're looking for more coverage of skin discoloration, you'll need to use foundation on top of the cream. But if you just want a little bit of light coverage, the CC cream will work fine on its own.
Do I need to apply powder after CC cream?
It depends on the cream you're using and your type of skin. If you have dry skin, you may need to apply powder to help set the cream and reduce the appearance of dryness or flaking.
If you have more oily skin types, you may not need to apply powder if your CC cream is matte. However, if your cream is dewy or luminous, you may need to apply a light powder to help reduce the shine.
Do you wear primer under CC cream?
The primer creates a smooth surface for the cream to adhere to and makes it last longer on my skin. Plus, it helps cover up any blemishes or redness on the skin.
How do you remove CC cream?
If you are trying to remove the cream that is already on your face, you can use a cleansing oil or micellar water to help break down the makeup and then wash it off with soap and water.
Most people take care CC cream is removed from skin before bedtime as to avoid breakouts.
The Best Korean Foundation for You
So what are the best Korean cc creams? According to Korean cc cream reviews and customer feedback, it looks like the best products include the brands we featured here today.
We've included links to shop so you can check out prices and reviews of these products for yourself. And don't forget – experiment with different products until you find the one that works best for you.
Looking for an amazing Korean eye cream to go with your foundation? We have some suggestions! Tap the button below for our short list of the best Korean eye creams you can buy.