We Tried Every Kosas Concealer Dupe & Found a $7 Imposter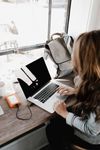 Get rid of dark circles & blemishes easily with these incredible dupes of the ever popular Kosas concealer. You'll love the price and the results!
We'll never forget the thrill of discovering Kosas concealer, with its hydrating formula, natural finish and impressive range of shades.
And even though it's loved by so many beauty fans, we were on a mission to find out if you could score similar high-quality coverage from more budget-friendly dupes.
So, we rounded up the biggest names in drugstore makeup along with trendy indie picks and tested them all for maximum blendable coverage that won't budge or crease no matter how complicated your day gets — all without breaking the bank!
Keep scrolling to see which replicas impressed us enough to become dignified competitors for your everyday perfecting needs.
How We Choose the Best Kosas Concealer Dupe for You
What are the best Kosas Concealer dupes? We want to know! That's why our team reads through thousands of Amazon reviews, TikTok and YouTube videos and social media posts so you don't have to!
We've compiled a list of the absolute best beauty brands. We know after reading this article you will find the best Kosas Concealer dupes for you.
Kosas Revealer Concealer is a super creamy, medium coverage miracle that combines concealer and eye cream into the holy grail of skin care products.
This concealer treats your skin with skin loving ingredients while concealing imperfections.
With its potent blend of botanicals, peptides, and hyaluronic acid, this special base with caffeine helps reduce the appearance of dark circles while providing a smooth and radiant finish that looks just like your skin!
Don't want to drop 30 bucks on concealer? No worries. Keep reading for the best dupes we found while shopping online.
Why We Picked It
You deserve more than just coverage: you deserve outstanding coverage! And this is no ordinary coverage concealer.
This amazing concealer is designed to give you both a high-coverage finish, and exceptional care for your skin.
Hyaluronic acid moisturizes for up to 18 hours while you wear it, so you can also enjoy its lightweight texture as well.
With no parabens, oil, acetone, or alcohol; this waterproof formula practically melts into the skin like a dream — without settling into fine lines. Plus, it's gluten free.
Plus it's vegan & made in Italy too! Get ready to level up your coverage game with a concealer that is perfect for normal to dry skin types.
Why We Picked It
The revolutionary skincare serum features skincare ingredients that nourish while it conceals! This dewy skin-delight won't cake or crease, giving you 24 hours of hydration that looks like your natural skin in an instant.
Say goodbye to dark circles, acne, blemishes and redness with this lightweight vegan formula enriched with tremella mushroom, CICA and Green Tea.
Get mess-free medium coverage in one pump and make sure your makeup looks picture perfect all day long!
Not only is it good for your skin but also for the environment – NYX Professional Makeup is certified and acknowledged by PETA as a cruelty free brand.
Why We Picked It
It's time to give your make-up routine a face-lift and conceal those pesky spots and under-eye circles for good.
With high coverage, longwear and 23 different shades, you will experience an amazing boost of hydration with a satin finish that won't flake.
All you have to do is use the wand to apply to desired areas - then pat out gently with your finger, brush or sponge and you're ready to go!
Hydrating Camo Concealer is vegan and 100% free from phthalates, parabens, nonylphenol, ethoxylates, triclosan and triclocarban.
Why We Picked It
L'Oréal Paris Infallible Full Wear Waterproof Concealer offers you a multi-tasking solution that won't let you down!
With its extra large applicator, this concealer guarantees maximum coverage of even stubborn under-eye circles, acne scars and discoloration in just one stroke.
It also comes in 25 shades formulated to match any skin tone! And if you're feeling creative (or experimental!), go 1-2 shades deeper to contour and a shade lighter to highlight your best features.
Not only does this waterproof formula provide full face wear with a flawless matte finish for up to 24 hours, but it also won't transfer, fade or flake. Plus, the matte formula is perfect if you have an oily skin type.
Why We Picked It
Are you frustrated with acne and skin issues getting in the way of clear, glowing skin? Look no further than Almay Clear Complexion concealer for all your skin balancing needs!
Specially formulated with prebiotics and aloe vera to sooth and clarify troubled skin, this full coverage spot treatment reduces redness, covers acne and blemishes, and gives you a soft matte finish that lasts all day.
With added salicylic acid to fight off inflammation and bacteria, plus a sustainably made container with recycled materials – you can trust that your skin is in good hands when using this product.
Plus, Almay Clear Complexion contains no added parabens or other harsh chemicals – making it gentle enough even for sensitive skin.
Why We Picked It
This dupe doesn't exactly fall into the budget category, but it's still a lower price than Kosas with just as great coverage.
Not only does this concealer come with a luxurious texture, luminous finish, lightweight medium to high buildable coverage and a long-lasting, crease free finish - but it can also be your beauty saviour.
Bring life back to those tired eyes or cover up stubborn blemishes quickly and efficiently.
This clever concealer is a definite must-have for any woman's makeup bag. Get ready to experience the power of Nars' Radiant Creamy Concealer!
Kosas Concealer FAQ's
Concealer is a must-have for any makeup bag, but it can be tricky to find the right one.
You may have tried a few different concealers in your time, and you're probably still on the hunt for "the one."
Kosas has been blowing up in popularity. Is this concealer really as amazing as people think? Here are the most frequently asked questions about Kosas.
Is the Kosas concealer high coverage?
Kosas concealer is known for its high coverage and natural finish. It is designed to provide full coverage, while still feeling lightweight on the skin.
The formula is also long-lasting and won't cake or crease. It is suitable for all skin types, including those with oily or sensitive skin.
Is Kosas concealer good for acne?
Kosas concealer can be beneficial for those with acne prone skin.
Its non-comedogenic formula contains ingredients like jojoba seed oil and aloe to help soothe inflammation and reduce redness, while also providing full coverage of blemishes.
The formula is also free of fragrances, silicones, and other pore-clogging ingredients, making it a great option for those who suffer from breakouts.
Is Kosas concealer oil or water based?
Kosas concealer is a water-based formula that provides a lightweight and natural finish.
The formula contains soothing aloe, jojoba seed oil, and other ingredients to hydrate the skin while still providing high coverage. It also helps to lock in moisture and prevent dryness throughout the day.
Does Kosas clog pores?
The answer to this question is a resounding no! In fact, Kosas is specifically formulated to benefit your skin in many ways, and it won't clog your pores.
Kosas' formula does not contain any pore-clogging ingredients such as mineral oil, silicones or fragrances—so you can rest assured that its sheer coverage won't cause breakouts or irritation!
Instead, it's made from natural ingredients like squalane (an antioxidant derived from olives) which works by locking water into the epidermis while providing weightless hydration without feeling greasy on the surface of your skin—thus keeping pores clear of impurities.
The non-comedogenic nature also makes it perfect for those with sensitive complexions or combo/oily skins prone to blockages.
Is Kosas concealer cakey?
While Kosas concealer has a creamy formula that blends seamlessly into the skin, it can become cakey if applied too heavily.
To avoid a cakey look, start with a small amount of product and gradually build up coverage until you reach your desired level.
Keep in mind that powder foundation or setting spray can add extra coverage and cause the concealer to be more cakey.
Does Kosas concealer oxidize?
Yes, Kosas concealer can oxidize if it is not properly blended into the skin.
Oxidation occurs when air and light interact with ingredients in the formula, causing the concealer to darken or change color.
To prevent this from happening, use a damp beauty sponge or brush to blend out the concealer as soon as possible and avoid vigorous rubbing or smearing. You can also set your look with powder to help keep the concealer from oxidizing.
Who is Kosas owned by?
Kosas Cosmetics is owned and operated by Sheena Yaitanes, a celebrity makeup artist.
The company was founded in 2015 with the mission to make high-performance cosmetics that are also kind to skin.
It is known for its lipsticks, eyeshadows, blushes, foundations, and concealers that offer clean formulas and long-lasting coverage.
Is Kosas good for acne prone skin?
Yes, Kosas cosmetics is great for acne prone skin because its products are formulated with clean, non-toxic ingredients.
The formulas are free of harsh chemicals and synthetic fragrances that can cause irritation and breakouts.
Additionally, many of the formulas contain natural antioxidants and botanical extracts to help soothe and nourish the skin.
What is the number 1 concealer in the world?
According to reviews from beauty bloggers and makeup experts, the number one concealer in the world at the moment is Tarte Shape Tape.
It offers full coverage with a lightweight feel, and it helps to blur and conceal fine lines and blemishes.
This high-performing formula is also cruelty-free and vegan, making it an ideal choice for those who are looking for a great blendable product that's also good for the environment.
Is it better to go lighter or darker with concealer for under eye circles?
Generally, it is best to go lighter with concealer when covering under eye circles.
Using a light-colored concealer will help brighten the area and reduce the appearance of under eye darkness while making them less noticeable.
However, you should select a shade that closely matches your skin tone so that it blends in naturally and does not look too obvious.
Does concealer go on before or after foundation?
It depends on the look you're going for and your skin type.
Generally speaking, most makeup pros recommend applying concealer before foundation, as this helps to cover up any discoloration or blemishes prior to putting on your base.
Applying it after can also be effective, especially if you're trying to achieve a more natural glow with minimal coverage.
If you have oily skin and are looking for full-coverage, many makeup artists suggest applying concealer first and then topping it off with an oil-free foundation that won't slide off during the day.
For dry skin types, both techniques will work – it just comes down to personal preference!
No matter which method you choose though, always set your makeup in place using a light layer of setting powder or spray so everything stays in place throughout the day!
Will vitamin E remove dark circles?
While vitamin E can help nourish and hydrate the delicate skin around the eyes, it is unlikely to be effective in reducing the appearance of dark circles.
In order to reduce dark circles, experts recommend using a combination of topical treatments and lifestyle changes such as getting plenty of sleep, eating a balanced diet, and using sunscreen.
The Best Kosas Concealer Dupe for You
So what is the best Kosas Concealer dupe? According to customer reviews, the best products include the brands we featured in this article.
We've included links to shop online so you can check out prices and reviews of these products for yourself.
Is your skin on the dry side? You may need a special concealer. Although the concealers featured here are a great fit, there are still a couple more you can try. Tap the button below for the best concealer for dry skin.