The Ultimate Perfect Charlotte Tilbury Contour Wand Dupe!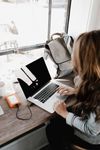 If spending an exorbitant amount of money on Charlotte Tilbury Hollywood Contour Wand isn't in the cards for you, don't worry—we've got you covered!
How do you get Hollywood-level beauty without forking over huge amounts of money?
If spending an exorbitant amount of money on Charlotte Tilbury Hollywood Contour Wand isn't in the cards for you, don't worry—we've got you covered!
With a little bit of skillful searching and some insider knowledge about where to look for a major discount, you'll have your perfect, affordable dupe for this iconic makeup before long.
In this ultimate guide to finding the hot Charlotte Tilbury Contour Wand dupes on your favorite sites, we'll show everything from our top picks to where you should be shopping; prepare yourself—you won't believe what amazing makeup looks await at such incredible prices!
How We Choose the Best Dupes for You
What is the best Charlotte Tilbury Contour Wand dupe? We want to know! That's why our team reads through thousands of Amazon reviews, TikTok and YouTube videos and social media posts so you don't have to!
We've compiled a list of the absolute best of the best. We know after reading this article you will find the best Charlotte Tilbury Contour Wand dupe for you.
Why We Picked It
If you're looking for an amazing dupe for Charlotte Tilbury's contour wand, this is it!
Introducing NYX Professional Makeup's Born To Glow Radiant Concealer – ideal for turning up the volume on your beauty routine!
All you need is a few swipes of the built in sponge applicator and you're ready to take control of concealing, sculpting, and contouring your face. It works just like the CT Contour Wand.
The micropearl-packed formula imbues your skin with luminosity and subtle radiance, while helping to blur imperfections, cover blemishes, and draw attention away from dark circles. And better still – it's vegan and cruelty free!
Why We Picked It
Say goodbye to drawn-out face contouring processes and hello to the NYX Wonder Stick from NYX Professional Makeup!
This dual-ended stick makes mastering complex makeup looks as easy as 1, 2, 3. With one side for contouring and one for highlighting, your favorite face is only a few swipes away.
Using this innovative product, you can master the art of contour and highlight in no time! The creamy texture provides a natural finish that blends seamlessly on all skin tones so you can look flawless with minimal effort.
Crafted from vegan and cruelty-free ingredients, you can be sure that not only your look, but also your morals are perfectly in check.
Release your inner makeup artist with the Wonder Stick from NYX Professional Makeup.
Why We Picked It
When it comes to contouring, Milani's Conceal + Perfect Liquid Contour is the key to unlocking that lifted, candlelit look you've been dreaming of!
This lightweight formula blends and builds effortlessly for an easy streamlined and seamless application.
Thanks to its targeted cushion applicator, you'll get just the right amount for a perfect, contoured finish — even if you're a total novice.
Finish off by adding in some liquid highlighter for good measure and bring on the glow that never quits.
Best of all? This contour product is certified cruelty-free and PETA approved, so there won't be any fur-baby tears when you hit the "buy" button. Take charge of your contour and go with the liquid gold.
Why We Picked It
Are you ready to go from meh to MegaGlo? Wet n Wild's MegaGlo Makeup Sticks make it easier than ever to get runway-ready in no time!
These multi-purpose sticks are perfect for concealing, highlighting, contouring, and adding a pop of color to your cheeks.
With an easy-to-work stick and precise application in your perfect contour shade, you'll be living your best life in seconds!
Forget about hours spent trying to perfect your makeup—now it's simple. Whether you want catwalk-worthy cheekbones, naturally flushed cheeks, or an insanely glowy look, these sticks have every shade you need.
Plus each beauty light wand is small enough to fit into any purse or pocket so that you can do touch ups anywhere at any time. And at this price, you can splurge on several shades!
Why We Picked It
Introducing Maybelline Instant Age Rewind Hydrating Concealer! Finally, a concealer that not only hides dark circles and other imperfections, but contours, too.
This amazing product can help you contour your facial features to perfection, giving you a beautiful look without damage to your skin.
Maybelline Instant Age Rewind Hydrating Concealer also won Allure's Best of Beauty Award for 2018 as well as Spring Beauty O-Wards!
Use this clever concealer to make your eyes – and your jawline – look and feel refreshed instantly.
Why We Picked It
Looking effortlessly bronzed, luminous, and fresh-faced is now easier than ever with this Focallure Cream Contour set!
Keep your makeup looking beautiful and long-lasting, no matter if you're on the go or relaxing at home.
This three-piece set includes shades to blush, bronze, and glow like a goddess - so take your pick of these creamy formulas and put yourself in your natural spotlight.
These innovative cream contour sticks melt into skin for a visible sun-kissed warmth that won't fade throughout the day.
The stay-put formula is non-greasy, water resistant with buildable coverage making it easy to softly sculpt your face to perfection.
Why We Picked It
Unlock the beauty of facial sculpting with Catrice Shape & Define Contour Stick!
This 2-in-1 contour and highlight has you covered wherever life takes you.
Whether you're traveling, at home or on the go, this no hassle dual ended stick delivers a matte finish that's always on point.
The vegan, cruelty free blend offers long lasting color so you can be sure your contours and highlights look perfect all day. Thanks to this clever formula, only an easy glide is needed to achieve the natural refined finish.
With its lighter shade buildable highlighting product painted along the bridge of your nose, under your chin and above eyes and its darker shade for convenient contouring beneath your cheekbones and around temples - it's designed to boost every face shape for a glamorous yet effortless look.
Say goodbye to makeup meltdowns because this gentle glide formula contains zero parabens, gluten, alcohol, oil, fragrance, phthalates or microplastic particles giving you a guilt free glow. Plus, this Polish import is vegan and cruelty free.
Why We Picked It
Conceal, correct, and brighten your skin with Julep Cushion Complexion Multitasking Skin Perfecter.
This easy-to-use sponge tip applicator helps you build the perfect foundation makeup, while the powerful natural ingredients fight inflammation and hydrate and calm your skin.
The turmeric extract in Julep contains anti-inflammatory ingredients and has long-term benefits to your skin, while camellia seed oil calms skin and provides nourishment and moisture.
Why We Picked It
Put your best face forward with Revlon Colorstay Skin Awaken Concealer!
This creamy formula multitasker is specifically designed to erase, perfect, and brighten skin in one convenient bottle.
The ultra-lightweight formula moves with your skin while remaining transfer-proof so you can look flawless up to 24 hours a day.
Infused with real skin-loving ingredients and caffeine and vitamin C, you'll notice an immediate difference in your skin's texture and appearance—hiding imperfections, dark circles, and puffiness with natural, buildable coverage.
Plus, the mess-free sponge tip helps prevent product from building up on the applicator.
And free of harsh chemicals like parabens, phthalates, fragrance, and mineral oil, Revlon Colorstay Skin Awaken Concealer takes your contouring routine to the next level.
Charlotte Tilbury Contour Wand Dupe FAQ's
Here are the most frequently asked questions about the Charlotte Tilbury Contour Wand and why it's so popular.
Why is Charlotte Tilbury Contour Wand always sold out?
Charlotte Tilbury Contour Wand is a popular product and the demand for it often exceeds the supply.
It's also possible that many resellers are taking advantage of the product's popularity by buying large quantities which can cause it to sell out quickly.
Additionally, due to its high quality ingredients and long-lasting formula, it remains one of the most sought after contour wands on the market.
Is the Charlotte Tilbury Contour Wand worth it?
If you have the budget for the best of the best then yes it's definitely worth it!
However, there are many Charlotte Tilbury Contour Wand dupes available that provide similar results at a much lower price point.
How long do Charlotte Tilbury wands last?
Charlotte Tilbury wands are designed to provide long-lasting wear. Depending on the frequency of use, the product can last up to a year before requiring replacement. The formula promises to stay smooth and creamy on your face for up to 8 hours.
Is Charlotte Tilbury Contour Wand good for pale skin?
Yes, Charlotte Tilbury Contour Wand is a great option for pale skin types.
The creamy formula helps create a soft and natural-looking contour while the versatile range of shades ensures that there's something to suit all skin tones.
Furthermore, the long-lasting formula ensures that any contouring will stay in place throughout the day.
The Best Charlotte Tilbury Contour Wand Dupe for You
So what are the best Charlotte Tilbury dupes for any skin tone? According to customer reviews, the best products include the brands we featured in this article.
We've included links to shop online so you can check out prices and reviews of each Charlotte Tilbury dupe for yourself and pop one into your makeup bag.
If you're contouring your eyebrows you may need a special contouring concealer. Tap the button below for our list of the best concealers for eyebrow contouring magic.