Luxury for Less: Best 5 Barefoot Dreams Robe Dupe Picks!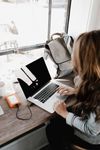 Want to upgrade your loungewear? These super soft robes are comfy enough for lounging around while still having Instagram worthy style.
Ready to treat yourself without breaking the bank? We've got you!
Let us introduce you to our favorite luxury Barefoot Dreams robes dupes, so you can get the spa experience at home without having to take out a personal loan.
From high-end materials that are super soft and warm, to plush detail and blissful comfort - these lovelies will have you looking and feeling like you're wrapped up in throw blankets in no time.
Plus, they're all comfy enough for lounging around while still having Instagram worthy style.
So grab a glass of wine, snuggle up with one (or buy two!) of these amazing robes(we won't judge if it's three) and relax into complete ultimate luxury - for less!
How We Choose Our Favorite Barefoot Dreams Lookalikes for You
What are the best cozy robes you can find on a budget? We want to know! That's why our team reads through thousands of Amazon reviews, TikTok and YouTube videos and social media posts so you don't have to!
We've compiled a list of the absolute best of the best. We know after reading this article you will find the best Barefoot Dreams lookalike for you.
Why We Picked It
If you're looking for a luxurious bathrobe that offers superior comfort and warmth for half the price of your favorite Barefoot Dreams, the Arus women's hooded Turkish cotton bathrobe is just what you need!
Crafted with extra long fibers grown in Turkey's Aegean region, this baby is made of plush 100% high-grade cotton terry material.
It also features a convenient tie closure and comfortable hood to truly wrap yourself up in cozy bliss.
With its ankle length design, it will ensure you stay warm while out of the shower, hot tub, bath or pool.
Better yet, it's machine washable so you can enjoy it time and time again!
Why We Picked It
For those seeking absolute comfort, we have the perfect thing: the Pavilia women's plush soft robe!
Everyone deserves a little bit of indulgence and what better way to do that than by cocooning oneself in this irresistibly cozy piece of clothing?
It's 100% polyester and crafted from flattering design lines with adjustable waist ties for maximum comfort.
The sherpa fleece construction adds luxurious sherpa lining for extra warmth - so you can win at loungewear chic.
And because they believe that functional fashion is more fun, this plush soft robe also includes pockets for your convenience.
Delight in wearing this premium bathrobe, it's sure to keep you warm, comfortable and looking put together!
Why We Picked It
Ready for a totally new level of comfort and coziness? Introducing NY Threads women's fleece shawl collar bathrobe - designed with luxurious comfort in mind, this bathrobe features cloud-like fleecy fabric and shawl collar to guarantee the best cuddle sensation ever!
Don't worry about the fit, because it comes with an adjustable waist belt that will hugs the body and ensures that you're securely snuggled up while lounging.
And if you need a place to store your small items such as your cellphone or remote control, there's two pockets at the front of your robe.
Why We Picked It
This robe is basically the previous robe, except with a hood! So you have two options when it comes to the NY Threads robe. Two styles, one just as cozy as the other!
Why We Picked It
Introducing the perfect blend of luxury, coziness and practicality: The Berkshire Blanket Primalush!
Whether you're settling in after a long day or lounging around the house all weekend, you'll love to wear this gown.
With its combination of thick 100% polyester material and an ultra-soft dobby honeycomb texture, it's sure to keep you warm from head to toe.
Plus, there are two convenient pockets at the hip for carrying your must-haves - talk about taking comfort up a notch!
Best of all, this robe makes laundry day easy with its machine washable construction. Get ready to experience the bliss that is snuggling up in the one-of-a-kind Berkshire Blanket Primalush textured robe!
The Coziest Barefoot Dreams Dupes for You
So what are the best robe dupes for your money? According to customer reviews, the best robe alternatives include the brands we featured in this article.
We've included links to shop online so you can check out the price tag and quality of each brand and customer reviews of these products for yourself.
For more dupes, sign up to receive receive emails from us. We're always looking for the best products to share with you!
You'll also need some cozy slippers! Tap the button below for our favorite ones.