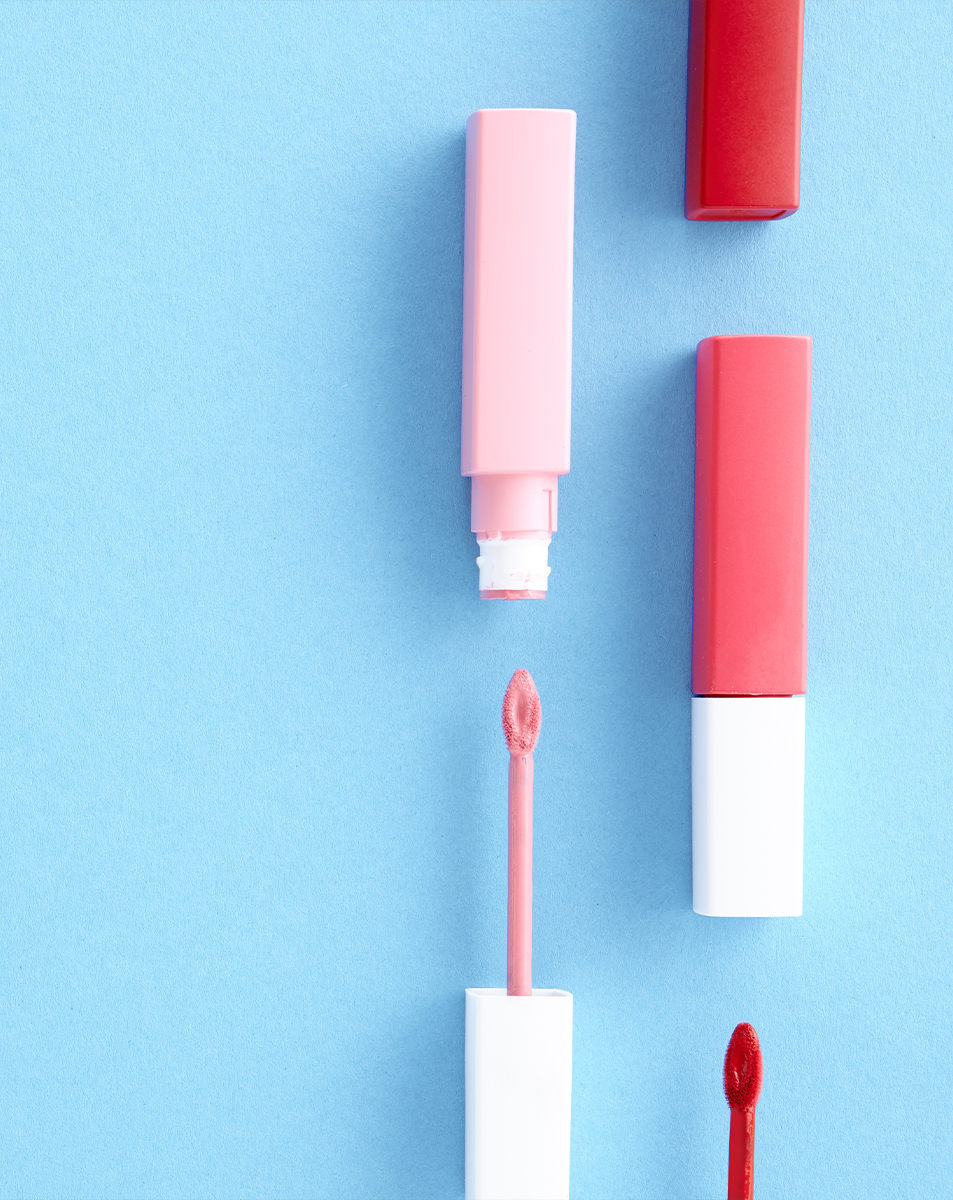 We Found the Plumpiest Lip Plumper Gloss Out There!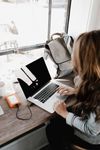 Want plumper lips? We've got you! From high-end brands to drugstore finds, here are the six best lip plumper gloss picks money can buy.
So you want fuller, more voluptuous lips. And who can blame you? Want to find the best lip plumper gloss?
We can help! We've tested them all – from high-end brands to drugstore finds – to bring you our list of the six best lip plumper glosses available. Keep reading for our top gloss picks.
With so many brands releasing new lip plumper glosses, it can be hard to know which one is right for you. But don't worry, we've done the legwork for you. Our list of the best lip plumper glosses will help you find the perfect pout.
How We Choose the Best Lip Plumper Gloss for You
It's hard to know which lip plumper gloss is the best for you. With all of the different brands and products out there, it can be overwhelming to try and figure out what's best.
Not only do you have to worry about finding the right color, but you also have to make sure that the lip plumper gloss is actually going to do its job.
By reading this post, you'll not only learn about our top six picks for the best lip plumper gloss, but you'll also learn about how to choose the right one for you based on your individual needs.
Why We Picked It
Introducing Buxom Full-On Plumping Lip Cream Gloss, your new go-to for tantalizingly plump, glossy lips.
This unique vegan formula is packed with plumping peptides and hyaluronic acid, as well as vitamins A and E, for tingly, hydrated lips that look and feel full.
Choose from a variety of shades named after delicious cocktails, including Pink Champagne and Berry Blast. Whether you're looking for a nude gloss or a pop of color, they've got you covered. So pucker up and enjoy cocktail hour.
Why We Picked It
Looking for a treatment balm that will soften and replenish your lips while providing antioxidant protection?
Then try TULA's Lip SOS. This powerful lip balm is formulated with hyaluronic acid, vitamin E, and probiotic extracts to nourish and plump your lips.
This lip balm will give you a peptide-powered pout with a hydrated and smooth finish. The perfect sheer tint in a universally flattering rose pink gives your lips the perfect no-makeup-day finish.
And with a strawberry scent, you'll love wearing this lip balm everywhere you go!
Why We Picked It
Get ready to get luxe with Cosmedix Lumi Crystal – an age-defying lip hydrator that helps you get visibly younger and healthier lips.
This cruelty-free, paraben-free, and gluten-free wonder is infused with liquid crystal technology giving you unprecedented hydration for your delicate lip area!
It plumps up the skin and softens out those pesky fine lines and wrinkles – ensuring that your lips look irresistibly youthful.
Plus, it's easy to use: just apply a thin layer throughout the day alone or over a lipstick or lip liner.
Why We Picked It
The LANEIGE brand has gone viral on TikTok for their luscious lip masks. This treatment balm may just be your new go-to for nourished, hydrated, and super smooth lips.
This pearlescent lip balm is formulated with coconut oil and peptide adenosine to wrap your lips in nourishing hydration, while also visibly smoothing out lip wrinkles and boostd the look of lip fullness while preventing chapped lips.
Made with key ingredients like murumuru butter and shea butter, this lip treatment will leave your lips skin feeling soft, supple, and totally kissable.
This hydrating lip plumper gloss comes with a built-in applicator for easy (and mess-free) application to your lip skin. Simply remove the applicator from the lid and apply the balm generously to your lips whenever you need a little hydration or TLC.
Why We Picked It
Looking for an affordable drugstore lip gloss that will help plump and hydrate your lips? Give e.l.f. Cosmetics Lip Plumping Gloss a try.
This invigorating high-shine formula provides a soothing sensation while it volumizes, and is enriched with Vitamin E and Coconut Oil to nourish and hydrate the lips.
Natural shades of shimmering color add a pop to your look that's perfect for work days and a night out.
Plus, it's cruelty-free, vegan and 100% free from Phthalates, Parabens, Nonylphenol, Ethoxylates, Triclosan, Triclocarban, and Hydroquinone.
Don't let the cheap price fool you, this plumping gloss is a winner.
Why We Picked It
Feeling like a bit of luxury? You know the brand La Mer from their fancy skin creme. But, they also have a lip plumper. La Mer's The Lip Volumizer is perfect for those seeking immediate and long-term results.
Infused with Miracle Broth, this treatment not only plumps and hydrates, but also protects your lips with antioxidants.
With just one swipe, you'll see why this is the perfect lip gloss for those who want nothing less than the best.
Lip Plumper Gloss FAQ's
A lot of people are curious about lip plumper gloss, but they're not sure if it's right for them or how it works.
If you're one of those people, you're in luck! We've gathered all the frequently asked questions about lip plumper gloss and answered them below.
Keep reading to learn everything you need to know about lip plumper gloss.
Does lip plumper lipgloss work?
There's a lot of debate over whether lip plumper lipgloss works or not. But the consensus seems to be that it does work, but only to a certain extent.
Lip plumper lipglosses work by temporarily increasing the size of your lips. This is because they contain ingredients like peppermint oil and cinnamon oil, which cause your lips to tingle and swell up a bit.
The downside is that the effects are only temporary, and you'll need to reapply the gloss every few hours in order to maintain the plumped-up look.
What does a lip plumper gloss do?
Lip plumper glosses make your lips look fuller by increasing the blood flow to the lips. They usually contain ingredients like peppermint oil, ginger root extract, or cinnamon oil, which cause a tingling feeling on the lips.
This tingling sensation is caused by the ingredients' ability to increase blood flow for a noticeable plumping effect
Some lip plumper glosses also contain hyaluronic acid or collagen, which help to keep your lips hydrated and looking younger.
Hyaluronic acid is a natural substance that helps to hold water in the skin, while collagen is a protein that helps to keep skin elastic and youthful-looking.
What really works to plump lips?
There are a few things that work to plump lips. One is to use a lip plumper or lip serum on your bare lips, which contains ingredients like peptides and hyaluronic acid that help to stimulate collagen production and temporarily plump the lips.
Another is to use a lip balm with SPF, which will help to protect the lips from the sun's harmful UV rays and also keep them hydrated.
And finally, using a toothbrush or sugar scrub to exfoliate the lips once or twice a week. A weekly lip polish will help remove dead skin cells and reveal softer, smoother lips.
How can I make my thin lips look fuller?
One way to make your thin lips look fuller is to use a lip liner that matches the color of your lips.
Apply the liner all around your lips, following their natural shape. Then, fill in your lips with a matching lipstick or gloss. Finally, add a little bit of shimmer to the center of your top lip to create the illusion of volume and plumped lips.
You can also use a plumping lip gloss or balm to make your lips look fuller. Be sure to apply it evenly and not too heavily, as this will make them look fake and overdone.
Finally, avoid using dark colors or very matte lipsticks, as these will only emphasize the thinness of your lips.
How long do lip plumper gloss last?
Lip plumper glosses usually last around 2 to 4 hours. They can last a little longer if you don't eat or drink anything, but they will definitely wear off within a few hours.
If you want your plump lips to last longer, the only way to do that is with lip fillers such as Juvederm or Restylane. Dermal fillers like these can give you plump lips from 6 months up to over a year.
Do you put lip plumper on before or after lipstick?
Lip plumper gloss should usually be applied after lipstick. However, if you are using a very sheer or light-colored lip color, you may want to apply the lip plumper gloss first, and then top it with your lipstick.
By doing this, you'll create a more volumized look that will last throughout the day.
How long does lip plumper gloss take to work?
It depends on the lip plumper gloss. Some work instantly while others may take a little longer to show results.
Generally, you'll start to see a difference in the fullness and definition of your lips within a few minutes of applying the lip plumper gloss. And the effects should last for several hours.
However, if you're looking for a more long-term solution, you may need to use the lip plumper gloss regularly to achieve and maintain those fuller lips.
Does plumping lip gloss hurt?
There is no definitive answer to this question since it depends on the ingredients in the lip gloss.
However, most plumping lip glosses contain irritants like peppermint oil or cinnamon oil that cause a tingling sensation on the lips. While this may seem like it's hurting your lips, it's actually just stimulating blood flow and making them look fuller.
Are lip plumpers safe?
The ingredients in lip plumping products are typically safe, but there is always a risk of an allergic reaction.
Some of the most common ingredients in lip plumping products include: caffeine, peppermint oil, ginger root extract, and cinnamon bark oil.
These ingredients cause a temporary plumping effect and sometimes a cooling sensation. These ingredients are all considered safe, but it's always possible to have a reaction to any of them.
If you experience any irritation or swelling after using a lip plumping product, discontinue use and contact your doctor.
Can you make your lips bigger naturally?
There are a few ways that you can make your lips bigger naturally. First, you can drink plenty of water and eat healthy foods that are high in vitamins A and C.
These nutrients help to keep your lips moisturized and plump. You can also use a lip balm or cream that contains sunscreen to protect your lips from the sun's harmful rays.
The Best Lip Plumper Gloss for You
So what are the best lip plumpers? According to our findings, it looks like the best lip plumping glosses include the brands we  listed above.
We've included links to shop so you can check out prices and reviews of these products for yourself.
And don't forget – experiment with different products until you find the one that works best for you.
If you're more of a traditional lipstick lover, we have some lipstick recommendations as well! Tap the button below for our short list of the best terracotta lipsticks you can find online.