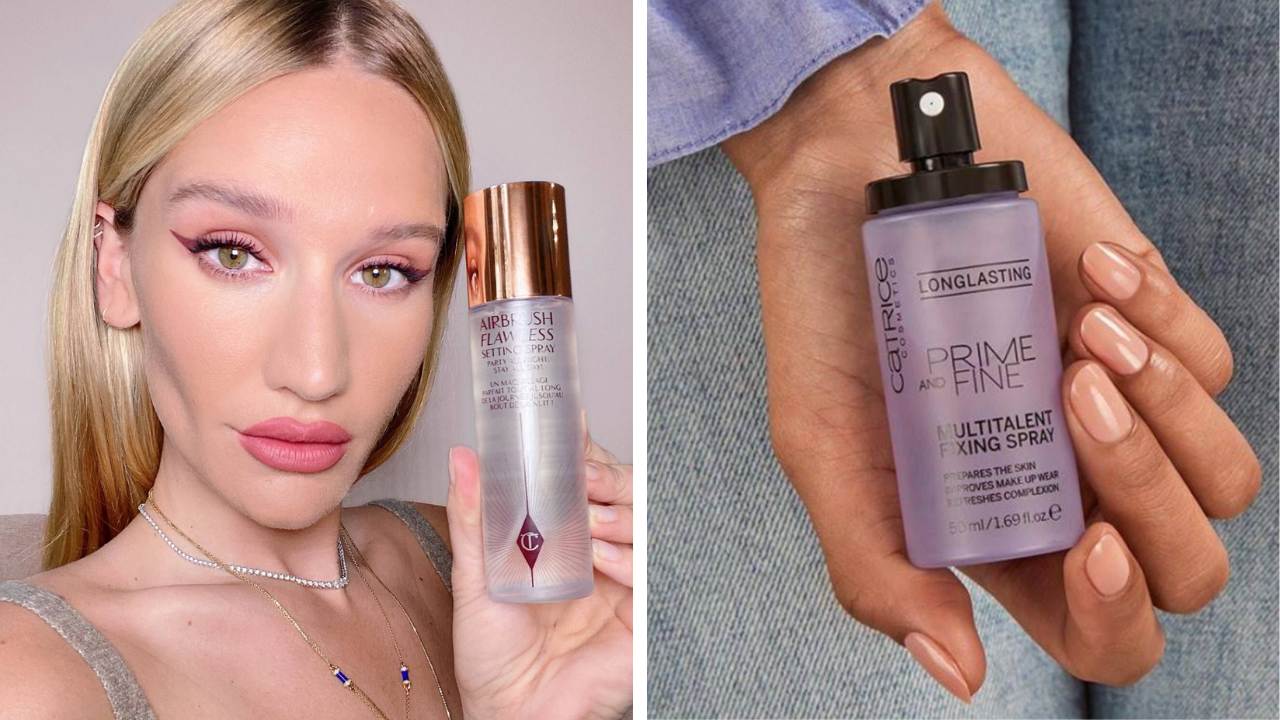 The 5 Best Charlotte Tilbury Setting Spray Dupe Picks!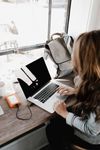 W believe high quality makeup and affordable prices should never be mutually exclusive! Check out these dupes that are as good as the real thing!
Are you a makeup enthusiast looking to try out Charlotte Tilbury's setting spray but can't stomach the hefty price tag?
We've got your back - we here at FabHandbook.com believe high quality and affordable price tags should never be mutually exclusive!
That's why we're bringing you our list of the best Charlotte Tilbury Airbrush Flawless setting spray dupes to help save your wallet while curating an on-point beauty look.
Here, you'll find more than one cheaper alternative ranging from everyday drugstore buys to luxury skincare lines - no matter what kind of budget you have, we guarantee there will be something for you so keep scrolling and see which setting spray dupe is perfect for your needs!
How We Choose the Charlotte Tilbury Dupes for You
What is the best Charlotte Tilbury Setting Spray dupe? We want to know! That's why our team reads through thousands of Amazon reviews, TikTok and YouTube videos and social media posts so you don't have to!
We've compiled a list of the absolute best of the best. We know after reading this article you will find the best dupe for you.
Introducing the original - Charlotte Tilbury Flawless Filter Setting Spray – the ultimate makeup holy grail!
Forget worrying about your makeup melting or settling into lines: this oil-free, lightweight and hydrating spray is here to make sure your makeup stays looking 'just-applied' for up to 16 hours.
The secret? Flawless Film Formers act as an invisible shield to lock in your look all day long.
Keep skin feeling soft and supple with aloe vera, rich in vitamins and minerals, plus Japanese green tea for added hydration.
And with a delightfully delicate, uplifting fresh floral scent, you can have flawless looking makeup that smells as good as it looks.
Why We Picked It
Looking for makeup that will stick around all day? You can now Make It Last with Milani's Prime + Correct + Set Setting Spray.
Powered by advanced chemistry, this three-in-one primer, corrector and setting spray will give you a weightless veil to lock in your look and keep it looking perfect all day and night - a full sixteen hours without creases or smudges.
Just close your eyes, spritz it on and let the magic happen! With this special formula, you don't necessarily need to apply makeup first – you can even just spritz it when you wake up for a natural glam finish.
Whether you want your makeup last through morning meetings or wild nights out, 'Make It Last' from Milani is the secret to unlocking your most effortless look yet.
With up to sixteen hours of long-lasting wear, there's no limit to what you can do with a single bottle - just spray, then slay!
Why We Picked It
Are you needing a makeup fix that's both reliable and affordable? Reach for Maybelline Lasting Fix Setting Spray and behold the amazing power of this Charlotte Tilbury dupe!
Whether you're headed out for a night on the town or just need to keep your looks fresh all day, this oil free mist has got you covered.
It won't clog pores or cause breakouts, but it will lock in your look with a matte finish that keeps it looking perfect—all without breaking the bank.
Why We Picked It
Say hello to a budget dupe, e.l.f. Cosmetics' Stay All Night Micro-Fine Setting Mist!
This mist is like having a personal makeup artist in your pocket – it will lock on your makeup for up to 16 hours with no need for touch ups!
And, this all-star spray isn't just efficient – it's also nourishing, with cucumber fruit extract, aloe vera, and green tea leaf extract, to help hydrate and soothe the skin.
It also features an improved micro-fine mister that gives ultimate coverage and easy application.
Plus, it is made from skin-loving ingredients you want, without all the toxins you don't!
e.l.f. is an excellent brand for finding dupes for name brands. Try their other products. One of the most popular products is the e.l.f. Halo Glow Liquid Filter concealer.
Why We Picked It
Get your makeup ready with Catrice Cosmetics' Prime & Fine Multitalent Fixing Spray!
This lightweight spray fixes and sets your makeup while hydrating your skin, creating a radiant complexion that lasts.
Go from ordinary to OMG with this clever product from the fearless female-founded brand, Catrice Cosmetics.
Keep your beauty look all day long without sacrificing the quality of your skin.
No animals were harmed in the making of this cruelty-free and vegan fixer - making it not just a steal, but guilt-free to boot! Let Catrice prime and fine you for any occasion.
Why We Picked It
Look no further for the perfect finishing touch to your makeup routine: Makeup Revolution's Glow Fix Illuminating Fixing Spray!
This revolutionary product is designed to both hydrate and illuminate your skin, leaving behind a dewy glow that no one can resist.
Light reflecting particles will keep your makeup looking freshly applied from day to night. Keeping you camera-ready in any kind of weather!
And don't forget, this product is totally vegan and cruelty-free, so you won't have to feel guilty about the delightful look you have achieved.
With one spray of this magical elixir, you can rest assured knowing your skin will look flawless all day long!
And while you're at it, also try Makeup Revolution Conceal and Define Infinite Setting Spray.
Charlotte Tilbury Setting Spray Dupe FAQ's
Setting sprays are a must for any makeup look, but with so many on the market it can be hard to know which one is right for you.
Not all setting sprays are created equal. Some set your makeup well but make it feel heavy or cakey. Others wear off quickly or leave your skin feeling dry and irritated.
Charlotte Tilbury's Setting Spray is different because it sets your makeup while hydrating and refreshing your skin.
But Charlotte isn't the only game in town.
Here are your most frequently asked questions about setting sprays and the answers from our experts.
What is the top setting spray?
There are many great setting sprays on the market, so it's difficult to name just one as the "top" option to set makeup. Some popular setting sprays include:
Ultimately, the best setting spray for you will depend on your personal preferences and skin type. It's a good idea to read reviews and try out different options to find the one that works best for you.
What setting spray lasts the longest?
Urban Decay All Nighter Long-Lasting Makeup Setting Spray is often cited as one of the longest-lasting setting sprays on the market.
It claims to keep makeup looking fresh for up to 16 hours, even in harsh conditions like heat and humidity.
Other long-lasting options include MAC Prep + Prime Fix+ and Maybelline Lasting Fix Setting Spray.
It's important to remember that everyone's skin tone is different, so what works best for oily skin may not work for combination skin or dry skin.
What is the best product from Charlotte Tilbury?
Charlotte Tilbury offers a range of highly-regarded makeup and skincare products, making it difficult to name just one "best" product.
But, some of her most popular items include the Magic Cream moisturizer, Charlotte Tilbury Pillow Talk lipstick and Charlotte Tilbury Pillow Talk eyeshadow palette, Filmstar Bronze & Glow contour kit, and Charlotte Tilbury Matte Revolution lipstick.
These products are loved for their high quality formulas and luxurious packaging.
Is matte or dewy setting spray better?
Whether matte or dewy setting spray is better for you depends on your skin type and personal preferences.
Matte setting sprays are great for those with oily skin, as they help to control shine and keep makeup in place all day.
On the other hand, dewy setting sprays give a more natural, luminous finish that can be flattering on dry or mature skin types. If you have dry skin, look for products containing hyaluronic acid.
If you have combination skin, you may want to try both options and see which one works best for different areas of your face.
Ultimately, it's important to choose a setting spray that helps your makeup look its best and lasts as long as possible.
What can I use instead of Charlotte Tilbury Wonder Glow?
There are several alternatives to the Charlotte Tilbury Wonder Glow that can give you a similar look. Some of them include:
All of these products can provide a radiant, glowing complexion and serve as an alternative to the Charlotte Tilbury Wonder Glow.
It's always best to do a patch test before trying any new product on your skin to make sure it works well with your skin type and doesn't cause any irritation or breakouts.
Is Milani setting spray silicone based?
No, Milani setting spray is not silicone-based. The Milani Make It Last Setting Spray is a water-based formula that is designed to lock in your makeup for up to 16 hours.
Do you really need setting spray?
While makeup setting spray is not a mandatory step in your makeup routine, it can definitely enhance the longevity and overall look of your makeup.
A good quality setting spray can help to lock in your makeup for an extended period of time, prevent smudging and transfer, and keep your skin looking fresh and hydrated throughout the day.
Additionally, some setting sprays contain ingredients that can help to soothe and nourish the skin.
Ultimately, whether or not you choose to use a setting spray is up to personal preference, but it can be a useful tool for those who want their makeup to last longer and look more polished throughout the day.
Can I use water instead of setting spray?
While spraying water instead of makeup setting spray may seem like a budget-friendly option, it's not recommended.
Water can actually cause your makeup to smudge or run, especially if you have oily skin or are in a humid environment.
Additionally, water doesn't contain the same ingredients as makeup setting sprays that are designed to lock in your makeup and keep it looking fresh.
The Best Charlotte Tilbury Setting Spray Dupes for You
So what is the best Charlotte Tilbury dupe? According to customer reviews, the best Charlotte Tilbury Airbrush Flawless Setting Spray dupes include the brands we featured in this article.
We've included links to shop online so you can check out prices and reviews of these products for yourself.
Looking for other Charlotte Tilbury dupes? We've got them! How about lipstick? Tap the button below for our list of Charlotte Tilbury Pillow Talk lipstick dupes.