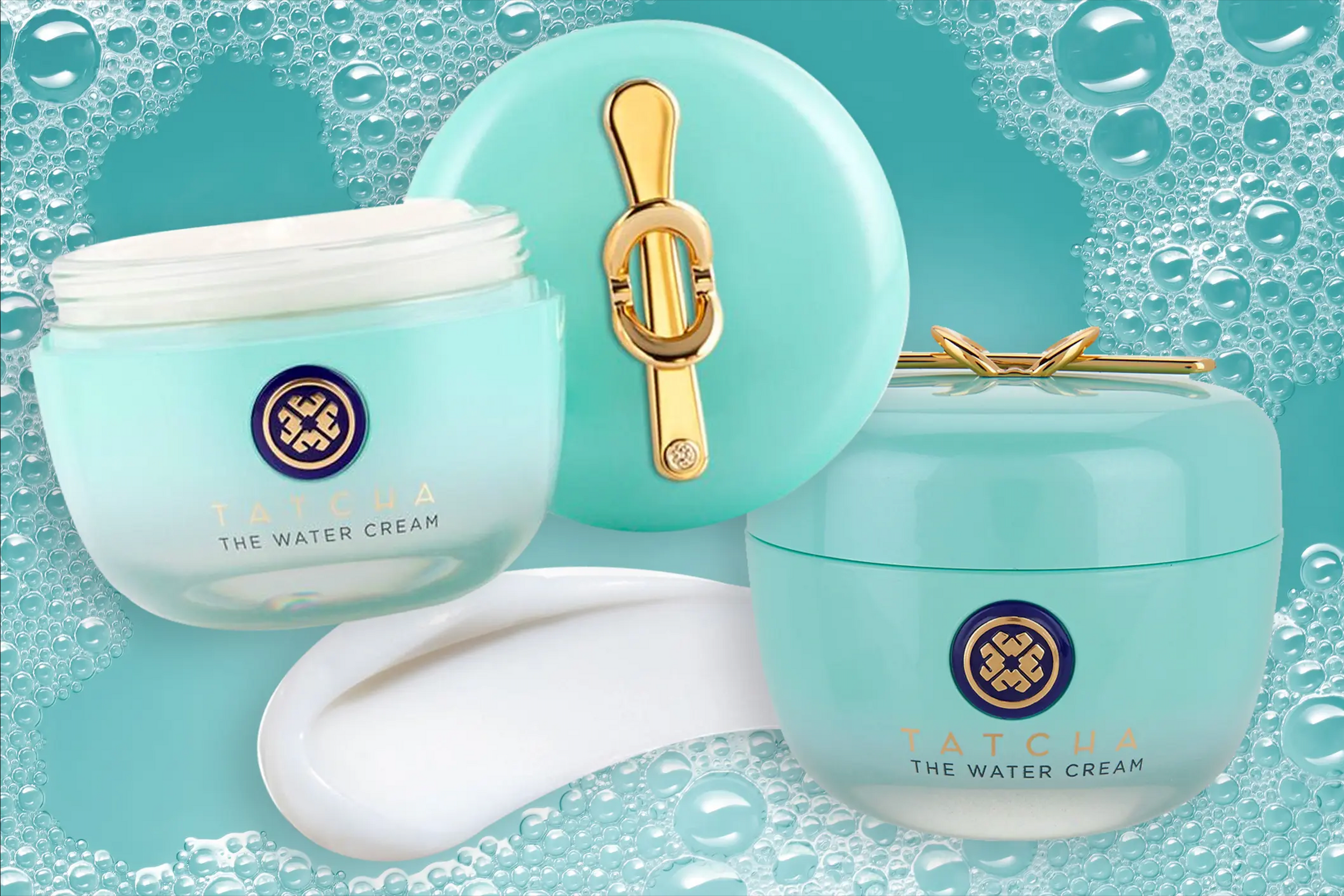 The 6 Best Tatcha Water Cream Dupe Picks for Much Less!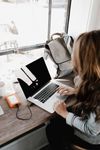 Love Tatcha moisturizer, but not the price? Find your holy grail moisturizer with one of these 6 incredible Tatcha Water Cream dupes!
Are you among the many looking for a way to get glowing skin without breaking your budget? You're in luck! We have rounded up some of the best Tatcha Water Cream dupes that offer a look-alike luxury product at half the price.
These drugstore alternatives are packed with natural ingredients and deliver effective hydration, leaving you looking like an old Hollywood goddess—without spending triple digits on fancy face cream.
Take your pick from our favorite affordable items proven to outperform their pricier counterpart!
How We Choose the Tatcha Water Cream Dupes for You
What is the best Tatcha Water Cream dupe? We want to know! That's why our team reads through thousands of Amazon reviews, TikTok and YouTube videos and social media posts so you don't have to!
We've compiled a list of the absolute best of the best. We know after reading this article you will find the best cream for you.
Meet the original Tatcha The Water Cream. This revolutionary oil-free cream is guaranteed to give your skin what it craves: moisture, without the weight.
This fundamental water gel cream is powerfully fortified with skin improving Japanese nutrients including Japanese Wild Rose, Japanese Leopard Lily advanced botanicals, green tea and the proprietary Hadasei Complex for pure poreless perfection!
Plus age-defying hydration that lasts from dawn 'til dusk promoting skin elasticity. Tatcha is recommended for all skin types including dry and sensitive skin and even acne prone skin.
So why not take a nature break and go pure, with The Water Cream and let your pores breathe easy. The price? No worries, keep reading for the dupes!
Why We Picked It
Say hello to fabulously hydrated skin with Hello Fab's Coconut Water Cream!
innovative moisturizer provides all the benefits of a creamy sensation without the heaviness– for better looking, softer, smoother skin.
Infused with nourishing coconut water and clinically proven to deliver results, this oil-free cream is everything you could want in a moisturizer: it's light, packed full of electrolytes to give your skin an extra boost, and best of all - half the price of Tatcha.
It's also vegan and cruelty-free and free from harsh chemicals, perfect for even the most sensitive of skin types.
So why spend more when you can get the same moisture with Hello Fab's Coconut Water Cream? Experience fresher looking, healthier skin without sacrificing on quality – start saying "hello" to gorgeous hydration today.
Why We Picked It
Introducing Neutrogena Hydro Boost Gel, the revolutionary moisturizer to meet your every moisture need.
With its patented blend of hyaluronic acid and oil-free gel formula, it's like having a spa treatment in your own home!
Its uniquely designed texture absorbs quickly like a gel, giving you long-lasting hydration with intense moisturizing power that will leave skin looking smooth, supple, and instantly quenched.
Put your trust in Neutrogena Hydro Boost Gel to give you superior hydration when you need it most.
Why We Picked It
This striking gel-type beauty bomb has been engineered to deliver instant hydration  to your skin's natural moisture barrier to keep your skin looking perfect.
Unbelievably light as air, this miracle cream is so comfortable you'll never even know it's there — yet it works hard all day long, keeping your skin supple and moisturized.
And if mid-day moisture boost is what you need, just tap this lightweight formula lightly onto your face and neck!
Perfect for applying morning and night, the Belief The True Cream Aqua Bomb will make sure you feel beautiful in any scenario. Because we believe everyone deserves to look their best!
Why We Picked It
Thirsty skin? Meet your new go-to: Boscia Cactus Water Moisturizer!
This ultra lightweight hydrating gel cream is here to give your skin a sip of its much-needed hydration, leaving it looking soft, smooth and supple.
Formulated with the miraculous Queen of the Night Cactus, you can bet on immediate results — this magnificent plant not only rejuvenates but also nourishes dry skin so it feels irresistibly bouncy.
What better way to give skin a refreshing boost? See for yourself why this one-of-a-kind product is flying off the shelves.
Why We Picked It
Introducing Bliss Drench & Quench Cream-to-Water Hydrator: the perfect solution for those seeking a way to quench their skin's thirst!
This light as air gel cream offers weightless, all-day moisture leaves your skin feeling silky smooth while keeping you hydrated.
This unique formula is packed with 4 types of hyaluronic acid that drenches your skin in highly effective hydration within minutes.
And, not only does it deliver serious hydration results, but it also completely refreshes and revitalizes your senses with its clean aquatic scent.
Plus, it's guaranteed 100% free from parabens, phthalates, SLS and more; not to mention their cruelty-free and PETA certified vegan stance.
Get ready to have your skin obsessing over the Boldly Blissful glow that Bliss Drench & Quench Cream-to Water Hydrator gives you!
Why We Picked It
Thirsty for something new? Look no further than Tarte's Drink of H2O Hydrating Boost Moisturizer!
This vegan daily gel moisturizer is powered by electrolytes, quenching dry skin with a wave of smooth hydration and locking in moisture for up to 24 hours.
Not only will your skin be deeply hydrated — it can help improve the appearance of lines & wrinkles, creating a youthful glow.
Enjoy the cooling sensation that awakens and refreshes your skin as you glaze yourself with this lightweight, non-greasy water-based gel.
Soften and plump your complexion for a velvet-smooth look so you can apply makeup without pilling! Clinically proven to moisturize for 24 hours and sulfate-free — you won't find any artificial fragrances here either.
Tatcha Water Cream  FAQ's
Here are the most frequently asked questions about Tatcha Water Cream and the answers from our experts.
Is Tatcha water cream worth the hype?
Tatcha Water Cream has gained a lot of popularity and positive reviews in the beauty community for its lightweight texture, hydrating properties, and ability to improve skin's overall appearance.
It is formulated with Japanese botanicals that are known for their anti-aging benefits and is suitable for all skin types.
While it may be on the pricier side, many people believe that it is worth the investment for its quality and effectiveness to improve skin's moisture naturally.
Ultimately, whether or not it is worth the hype depends on your budget and your skin type.
Is Tatcha water cream pore clogging?
Tatcha Water Cream is a lightweight, oil-free moisturizer that is formulated to be non-comedogenic, meaning it should not clog pores. It is also suitable for all skin types and is designed to hydrate the skin without leaving any greasy or heavy residue behind.
However, everyone's skin reacts differently to skincare products, so if you have particularly sensitive skin, it may be best to patch test the product first before applying it all over your face.
Additionally, it's always a good idea to consult with a dermatologist if you have concerns about specific ingredients or potential reactions.
Which Tatcha cream is best for anti-aging?
Tatcha offers several creams that are formulated with anti-aging ingredients, including their Silk Peony Melting Eye Cream and The Dewy Skin Cream.
However, their most popular anti-aging cream is probably their Ageless Enriching Renewal Cream. This cream is designed to improve the appearance of fine lines and wrinkles while also hydrating and nourishing the skin.
It contains a blend of Japanese botanicals that are known for their anti-aging properties, as well as hyaluronic acid to help plump and firm the skin.
Ultimately, the best cream for you will depend on your individual skin concerns, so it's always a good idea to do some research and consult with a dermatologist before making a purchase.
What age group is Tatcha for?
Tatcha skincare products are suitable for adults of all ages, but they are particularly popular among those who are concerned about anti-aging and achieving a more youthful appearance.
The brand's formulas are designed to be gentle and nourishing, making them appropriate for sensitive skin as well.
Tatcha offers a range of products that can be tailored to meet the specific needs of different skin types and concerns, so whether you're in your 20s or your 60s, there is likely a Tatcha product that can benefit your skin.
Do Celebrities Use Tatcha?
Yes, Tatcha has a loyal following among celebrities and is often seen on the vanity tables of A-listers.
Some of the celebrities who have publicly endorsed Tatcha's products include Meghan Markle, Kim Kardashian, Victoria Beckham, and Drew Barrymore.
In fact, Meghan Markle credited Tatcha's Rice Polish Foaming Enzyme Powder with giving her "that Markle sparkle" on her wedding day.
Tatcha's luxurious formulas and emphasis on natural ingredients make it a popular choice among those in the public eye who prioritize skincare and beauty.
Does Tatcha Water Cream have hyaluronic acid?
Yes, Tatcha's Water Cream does contain hyaluronic acid. Hyaluronic acid is a key ingredient in the formula, which is designed to provide lightweight hydration and improve the overall texture and appearance of the skin.
Hyaluronic acid is a powerful humectant that can hold up to 1000 times its weight in water, making it an excellent ingredient for hydrating the skin and reducing the appearance of fine lines and wrinkles.
In addition to hyaluronic acid, Tatcha's Water Cream also contains Japanese wild rose and leopard lily, which work together to minimize the look of pores and control excess oil production.
The Best Tatcha Water Cream Dupes for You
So what is the best Tatcha Water Cream dupe to keep your skin hydrated? According to customer reviews, the best products include the brands we featured in this article.
We've included links to shop online so you can check out prices and reviews of these products for yourself.
Looking for more dupes? How about some makeup dupes? We went looking for some Charlotte Tilbury lookalikes and we found them!
Tap the button below for our list of the best Charlotte Tilbury Pillow Talk dupes!