Switch to This Kiehl's Ultra Facial Cream Dupe and Save $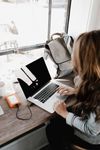 Don't let your budget come in between you and beautiful skin! Try out these affordable Kiehl's Ultra Facial Cream dupes and save some major money.
You've likely heard of Kiehl's Ultra Facial Cream; it's one of those cult favorite skincare products that countless people rave about for its super hydrating, lightweight texture and ability to maintain skin moisture all day.
And while there is no denying the effects of this product, its $35 price tag can be out-of-reach for some shoppers.
That's why we did the heavy lifting to find five drugstore dupes that are just as moisturizing and won't break your budget!
Keep reading to learn more about these dreamy alternatives so you can make sure your complexion stays hydrated without breaking the bank.
How We Choose the Best Dupes for You
What are the best dupes for this classic moisturizer? We want to know!
That's why our team reads through thousands of Amazon reviews, TikTok and YouTube videos and social media posts so you don't have to!
We've compiled a list of the absolute best moisturizers containing key ingredients for your skin. We know after reading this article you will find the best cream dupes for you.
Kiehl's Ultra Facial Cream provides more than 24 hours of hydration to keep your skin soft, smooth and healthy-looking.
This unique lightweight cream is balanced with thirst-quenching glacial glycoprotein and olive-derived squalane.
So, don't be fooled by its ultra-light texture—it packs a serious punch of moisture with 2.3X more hydration to even out your skin's driest areas.
Whether you're relaxing or on an extreme adventure, Kiehls Ultra Facial Cream has been tested in all kinds of climates and environments, making it a must for your daily skincare routine.
Don't want to pay the Kiehl's price? No problem. Bring on the dupes!
Why We Picked It
Looking for a daily moisturizer that gives you powerful results and helps keep those pesky wrinkles away? Try the Inkey List Peptide Moisturizer!
This fast-absorbing yet deeply nurturing formula is powered by two strong peptides that help to reduce the appearance of fine lines and wrinkles on aging skin while balancing your skin's natural oils.
But why stop there? The dual peptide formula also supports collagen production, giving you visibly radiant skin with continued use.
No more lifeless complexions here! On top of everything, this peptide moisturizer can be used morning and night - just apply a pea-sized portion onto your face and neck after cleansing.
That's it! So don't hesitate; get your very own Inkey List Peptide Moisturizer so you can keep your youthful complexion in check.
Why We Picked It
Introducing The Ordinary Natural Moisturizing Factors—your secret weapon in the never-ending battle to keep your skin nourished and hydrated.
Not only will it provide you with a natural protective barrier, it will also ward off that enemy of younger-looking skin: greasy film.
This cream is like a superhero on patrol, boasting ingredients such as amino acids, fatty acids, triglycerides, urea, ceramides, phospholipids and hyaluronic acid—all of which help to restore your skin's natural hydration balance.
We promise you won't be disappointed—using this revolutionary moisturizer results in immediate relief.
Why We Picked It
Introducing e.l.f. SKIN's Holy Hydration! Face Cream—the key to luminous skin and a powerful boost of hydration.
Award-winning and packed with an array of skin-loving ingredients, it does it all: hyaluronic acid to help with plumpness, niacinamide to minimize pores, squalane to improve balance & elasticity, vitamin B5 to soothe & hydrate—it's like a full body massage for your face!
Whether you have normal skin, dry skin, combination skin, or oily skin types, this cream has everyone covered!
On top of that, this non-greasy face cream sinks into the skin swiftly so you never feel sticky or uncomfortable.
All e.l.f. products are 100% vegan and cruelty free.
Why We Picked It
Discover the Vanicream Daily Facial Moisturizer and experience the soft, glowing skin you've always wanted at a reasonable price.
This specially formulated moisturizer is like a fountain of youth for your face—feeding it with hyaluronic acid and ceramides that hydrate and retain some serious moisture.
Goodbye dryness and tightness! This lightweight lotion lets your skin breathe while allowing you to look your best no matter day or night.
Why We Picked It
Say hello to the world's coolest moisturizer: CeraVe Moisturizing Cream.
This velvety, luxurious cream is an essential all-day defense for happy, healthy skin.
Packed with powerhouse ingredients like hyaluronic acid and ceramides, CeraVe makes sure your skin is hydrated and smooth without leaving behind any greasy residue.
Plus the proprietary MVE Technology helps keep moisture locked in for up to 24 hours so you won't see any dry skin flakes here!
The CeraVe skincare line was scientifically formulated with dermatologists, you can trust that this cream will help restore and maintain your skin's natural moisture barrier while providing long lasting dry skin relief.
Plus, it's approved by dermatologists all over TikTok so how could you go wrong?
Why We Picked It
Introducing the revolutionary First Aid Beauty Ultra Repair Face Moisturizer - a magical potion that will make your skin look and feel like royalty!
Put away the worry of harsh ingredients, this facial lotion contains all the good stuff, with no artificial colors, fragrances, parabens or phthalates.
Plus, it's dermatologist tested and vegan and cruelty free.
So say hello to long lasting moisture, perfect for those with dry or sensitive skin. Its powerful blend of shea butter, avocado oil and natural oils will leave you feeling silky smooth in seconds.
First Aid Beauty Ultra Repair is gluten-free, nano-free, non-comedogenic, nut-free and soy-free.
Kiehl's FAQ's
Kiehl's is a great brand, but it can be hard to know where to start when shopping for their products and if they're right for your skin.
The best way to find out is to ask the experts. That's why we've compiled this list of
FAQ's - so you can get all your questions answered before making a purchase.
Here are the most frequently asked questions about the Kiehl's brand.
What skin type is Kiehl's Ultra Facial Cream for?
Kiehl's Ultra Facial Cream is suitable for all skin types.
It is a lightweight, daily moisturizer that provides intense hydration and helps to protect the skin from environmental damage.
Did Kiehl's change their Ultra Facial Cream?
Yes! Kiehl's Ultra Facial Cream, a beloved product that's been around for decades, recently underwent a major overhaul.
The new formula is more luxurious and hydrating than ever before. It now boasts of ingredients like glycerin, squalane and vitamin E as well as legendary skincare hero avocado oil.
The list of skin-loving additions doesn't stop there - you'll also find sodium hyaluronate (a powerful moisturizer) and imperata cylindrica root extract (which helps the skin retain its natural moisture levels).
Unlike the old version which had a whipped texture, this one has been reformulated with an ultra-lightweight texture that melts into your skin instantly to give you 24 hours long hydration.
Plus, it has SPF 30 to keep you protected from harmful UVA/UVB rays too!
All in all, it's safe to say that this version of Kiehl's iconic cream is much improved upon - offering benefits with every use while still staying true to its roots.
Is Kiehl's facial cream worth it?
Absolutely! Kiehl's facial cream is one of the best investments you can make for your skin and recommended by estheticians everywhere.
Not only does it reduce signs of aging, but it also helps to nourish and hydrate your face. And it won't clog pores.
It contains powerful antioxidants such as vitamin C, vitamin E, and coenzyme Q10 that help protect your skin from environmental damage while promoting a youthful complexion.
Additionally, ingredients like apricot kernel oil lock in moisture without leaving a greasy residue on the skin or clogging pores.
With its moisturizing powers, Kiehl's facial cream helps fight dryness and flakiness by keeping the skin looking healthy and glowing all day long!
Plus, since it is non-comedogenic (meaning won't cause breakouts), there's no need to worry about any adverse effects on acne-prone or sensitive skin types.
All in all, if you're looking for an anti-aging cream with nourishing benefits that will keep your face looking flawless - then Kiehl's facial cream is totally worth it!
Is Kiehl's dermatologist approved?
Yes, Kiehl's Ultra Facial Cream is dermatologist approved and recommended.
It is formulated with ingredients that have been carefully selected by expert dermatologists to provide long-lasting hydration without clogging pores.
Is Kiehl's a high end brand?
Yes, Kiehl's is considered a high-end brand. Its products are known for their quality and luxurious feel. Kiehl's Ultra Facial Cream provides intense hydration with natural ingredients that are gentle on the skin.
What are the best Kiehl's products for anti-aging?
If you're looking for the ultimate in anti-aging products, then Kiehl's is a great place to start. Their powerful and effective formulas are designed to target signs of aging such as wrinkles, discoloration, and dehydration.
The Kiehl's Super Multi Corrective Cream is a great option for those who want to combat the effects of fine lines and wrinkles on the skin.
This cream contains a powerful blend of peptides that helps restore lost elasticity and firmness while locking in moisture with its emollient formula. The result is smoother, younger-looking skin that looks more plump and even toned.
Another fantastic anti-aging product from Kiehl's is their Dermatologist Solutions Anti Aging Serum Concentrate.
This serum is formulated with encapsulated retinol technology which helps reduce wrinkles while smoothing out uneven texture on the skin surface.
It also works as an antioxidant by fighting environmental damage caused by free radicals – perfect if you're constantly exposed to sunlight or pollution!
For those wanting light hydration alongside their anti-aging regime, try out Kiehl's Powerful Strength Line Reducing Concentrate Vitamin C Eye Treatment & Moisturizer Duo Pack Combo Set!
Its dual combination targets dark circles under your eyes while hydrating your delicate eye area at the same time.
With this set, you'll get two products: one brightening vitamin C serum for daytime use which combats sun damage and gives an overall brighter complexion; plus one line reducing concentrate that deeply nourishes your skin overnight so it can repair itself from daily stressors like harsh sun exposure or air pollution.
Together these two powerful formulas will keep your youthful beauty intact!
Does Kiehl's Ultra Facial Cream have retinol?
No, Kiehl's Ultra Facial Cream does not contain retinol.
It is formulated with a blend of natural ingredients that are specifically designed to provide intense hydration without irritation.
These ingredients include squalane, avocado oil, and apricot kernel oil which help to leave the skin feeling nourished and moisturized.
What celebrities use Kiehl's?
Kiehl's is the go-to skin care choice for some of Hollywood's biggest stars!
A-list celebs including Blake Lively, Ryan Reynolds, Scarlett Johansson, Nick Jonas, Megan Fox and many others have all raved about their favorite Kiehl's products.
KiehI's truly offers something for everyone who wants healthier looking and feeling skin - even celebrities love it!
Does Kiehl's have a lot of chemicals?
Kiehl's is committed to using only the finest natural ingredients in their products. In fact, they aren't like some skin care companies that pack each product with an abundance of chemicals.
Kiehl's actually holds itself to a higher standard, striving for formulas that are minimal and effective.
Kiehl's even has its own "High-Performance Natural" commitment, which is dedicated to providing "highly efficacious formulations powered by nature and proven science."
This means they deliberately avoid chemical-driven solutions when it comes to their products, opting instead for botanical extracts, essential oils and vitamins derived from nature.
And because of this, you won't find any synthetic colorants or fragrance compounds in any of their offerings—just pure goodness from Mother Nature!
That being said, there are times when certain chemistries may be necessary to achieve an optimal level of effectiveness without sacrificing comfort or safety.
In these cases where chemical ingredients must be used (amino acids, fatty esters or surfactants), Kiehl's makes sure the blends use small amounts so as not to compromise on the effectiveness of their formula nor irritate your skin.
So if you want products made with fewer chemicals—yet ones that still deliver amazing results and take care of your skin naturally—Kiehl's might just be what you're looking for!
What brand owns Kiehl's?
Kiehl's is a luxury skin, hair and body care brand owned by the cosmetics giant L'Oréal.
Founded in 1851 as an apothecary-style pharmacy in New York City's East Village neighborhood, Kiehl's has retained much of its original spirit over the years, and has become renowned for its unique formulations that mix natural ingredients with advanced technologies to provide maximum efficacy.
While Kiehl's has had many successful collaborations with established celebrities, what separates this prestige beauty company from others is their commitment to sustainability and charitable giving.
From working with leading sustainable skin care production companies to harvesting seaweed off the Irish coast for use in products to allocating 1% of its annual profits toward charitable organizations like Christopher Reeve Foundation, See Learn Do Good, Cool Earth, Children With Hair Loss Foundation, Kiehl's acts not only as a leader in skincare innovation but also works hard for environmental progress.
Kiehl's prides itself on having something for everyone no matter what type of skin or hair they have!
Whether you have dryness or oiliness — even sensitivity — there is an extensive range of products available tailored specifically towards your needs so you can look amazing without fear of breakouts!
No matter who you are or where you come from, there is something special at Kiehl's waiting just for you - making them one of the most sought after brands today!
The Best Kiehl's Ultra Facial Cream Dupe for You
So are the best Kiehl's dupes for keeping your skin hydrated? According to customer reviews, the best products include the brands we featured in this article.
We've included links to shop online so you can check out prices and reviews of these products for yourself.
Want more skincare dupes? We have plenty! How about a dupe for Tatcha Water Cream? You won't believe the replacements we found. Tap the button below for the best dupes!