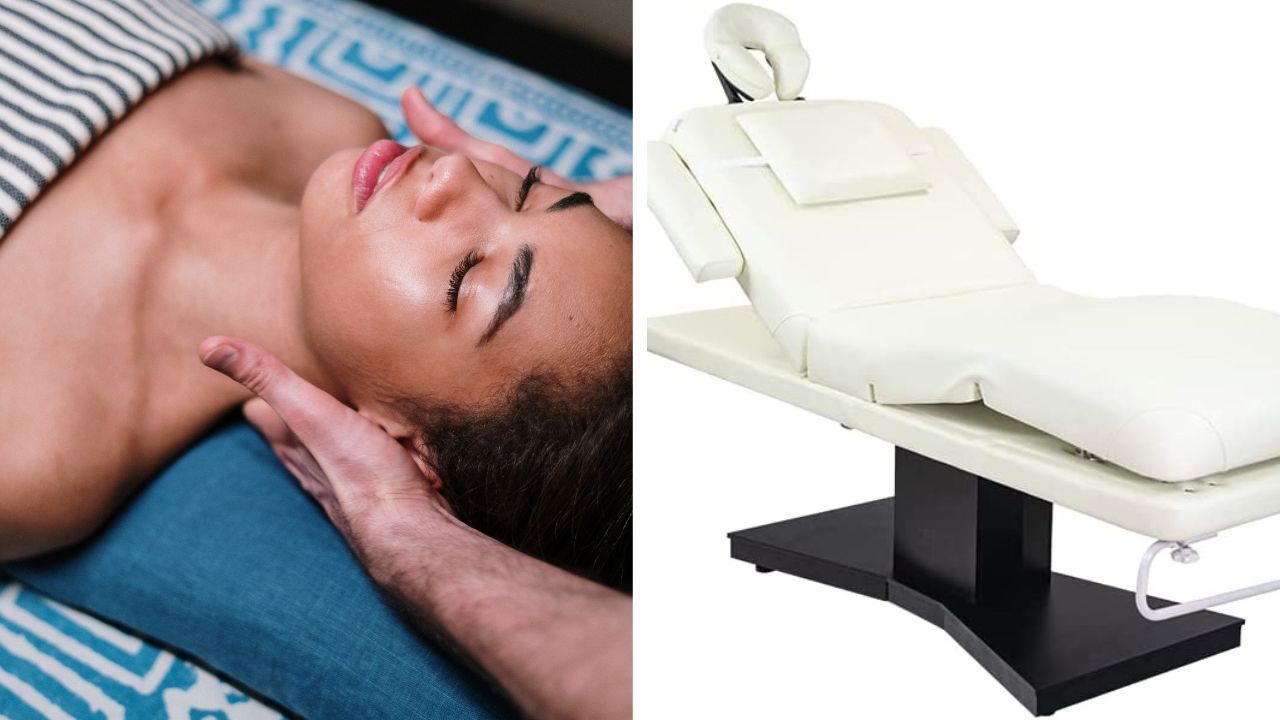 5 Esthetician Table Picks That Will Elevate Your Business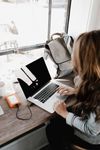 Here are our top 5 ergonomic facial beds at various prices designed to provide your customers with maximum comfort and relaxation!
If you're an esthetician looking for a few extra touches to add to your business, then let us tell you: it's time to upgrade!
Nothing says "luxurious" quite like leaning back into a professional-grade massage table and feeling surrounded by luxury.
You want clients walking away with the perfect pampered experience - and that starts even before they step onto the table.
To help make your dream reality, we rounded up our favorite esthetician tables that will instantly elevate any spa or salon.
Whether you choose one of these beauty must-haves or find something else out there, get ready to boost your services and wow your customers!
How We Choose the Esthetician Tables for You
What is the best table for your salon? We want to know!
That's why our team reads through thousands of Amazon reviews, TikTok and YouTube videos and social media posts so you don't have to!
After sifting through a wide selection of spa tables, massage beds and facial chairs, we compiled a list of the absolute best spa beds. We know after reading this article you will find the best salon equipment for you.
Why We Picked It
Introducing SKINACT Milo 3.0 – the only massage and facial bed that understands the true meaning of luxurious comfort!
Crafted with high-quality leatherette, its beige tones bring warmth to any spa setting. Plus, rest assured knowing that you're getting quality and durability with its attachable head rest and metal framing.
The real star of the show is its versatility! With three electric motors for adjusting the height, backrest, and knee angle, SKINACT Milo can fit anyone's shape or size – and give them a hydraulic lift!
Its height adjusts from 26.5in to 33in while its width (with armrests) reaches 37in. Nope, no need to squeeze through those tiny door frames anymore! And did we mention this little giant is pressure rated for 450 lbs.?
We know trust plays a huge part when investing in equipment for your business and that's why Skintact stands behind its product: every purchase of Milo 3.0 comes with a one year warranty.
Why We Picked It
Welcome to Murade Facial & Massage Tables: the best professional salon beds to make your clients look and feel their very best!
The finest firm foam is upholstered with easy care, long lasting leatherette for a sleek, modern look with just the perfect touch of class.
Plus, an easily adjustable back lift provides comfort and stability with an air-cushioned headrest area to provide complete relaxation while you're getting pampered.
Now comes the fun part: these Murade tables have a large storage area located underneath, complete with a door compartment to keep all your favorite supplies right at arm's reach.
And not to worry - this bed looks good and helps get the job done for any client thanks to its 500 lbs capacity weight!
Why We Picked It
Are you an esthetician looking for a chair that offers comfort and practicality with a touch of class? Look no further than Bellavie.
This chair represents the perfect balance of comfort and convenience.
Thanks to its adjustable backrest and footrest, you'll be able to position your clientele with ease – regardless of the treatment being provided.
They've built this chair with deluxe leather and premium foam padding to make sure your clients are as relaxed and comfortable as possible.
And just in case you need a little extra reassurance, this strong chair can hold up to 300 lbs!
No matter how much hassle or weight-bearing comes up against it, this sturdy 71 lb chair will keep on delivering for years to come.
Why We Picked It
Introducing Prilinex Portable Folding Massage Table, the perfect way to steam, exfoliate and massage your clients to relaxation! As far as facial tables go, this is about as low a price as you're going to find.
Supercharge your facial sessions with this fabulous foldable table. Stow it away quickly and easily, without the need for tools or assembly.
Elevate your spa sessions in minutes with adjustable leg knobs that can be customized to fit any client.
Whether you're a professional massage therapist, esthetician or working from home, this handy bed is just what your client needs!
Why We Picked It
Introducing the revolutionary BestComfort Portable Massage Table, an all-in-one package for on-the-go professionals looking to provide an optimum client experience!
Lightweight yet sturdy at 35 lbs and easily transportable in its own durable carrying case with adjustable shoulder strap – this is a portable esthetician table like no other.
Completely stabilized, the BestComfort ensures that your client will enjoy a calm and peaceful treatment with no risk of rocking or unwanted movement.
Also equipped with adjustable knobs to easily adjust the height from 24" to 34" – you don't have to worry about stooping too low when working!
We know that setting up quickly is essential for busy practitioners on the move – and packing it down is just as important!
That's why they made sure this portable salon bed folds open in a matter of seconds so you can go from old spot to new in no time. Plus, inserting headrest or armrests is just a swift push away.
The Best Table for You
So what are the best professional facial beds or spa massage tables for your clients?
According to customer reviews, the best beauty beds include the brands we featured in this article. We've included links to shop so you can check out prices and reviews of these products for yourself. Right now, these products offer free shipping.
Enhance your spa with the scent of lavender. Tap the button below for our list of the best lavender gift baskets.