The 9 Best Drugstore Makeup Setting Spray Budget Picks!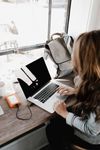 Your secret weapon for achieving a long-lasting makeup is setting spray! Thankfully drugstore brands have some great options. Here they are!
We've all been there—after hours of perfecting your makeup, it starts melting a couple hours later. No matter how many products you use to keep everything in place, it just seems like a losing battle at times.
But don't throw away those brushes and palettes yet! The secret weapon for achieving a long-lasting makeup look is the best setting spray, and thankfully drugstore brands have some great options.
We've put together our favorite drugstore setting sprays to help ensure your beauty routine doesn't fade away halfway through the day.
You don't have to spend the big bucks on a brand like Charlotte Tilbury. Keep reading to discover which affordable drugstore picks will be best for your look!
How We Choose the Best Drugstore Makeup Setting Sprays
What is the best drugstore setting spray? We want to know! That's why our team reads through thousands of Amazon reviews, TikTok and YouTube videos and social media posts so you don't have to!
We've compiled a list of the absolute best of the best. We know after reading this article you will find the best setting spray for you.
Why We Picked It
Get ready to face the day with NYX Matte Finish Setting Spray, one of the best mattifying setting sprays.
This lightweight setting spray is sure to help reduce shine and hold your makeup in place, allowing you to maintain a fresh look all day. Plus, the matte formula will absorb excess oil from your skin.
The spray works with all types of makeup including foundation, eyeshadow, and powder for a smooth, long lasting finish.
Plus, it's cruelty-free, so you can confidently use without worrying about animal testing!
Get your matte look and stay party-ready—reveal your inner beauty with the NYX  Matte Finish Setting Spray.
Why We Picked It
Say hello to the new "Plump Finish" from NYX!
This heat-resistant setting spray will have you loving the way your makeup looks for up to 24 hours.
Your skin will feel bouncy, hydrated and fresh after using this supercharged vegan and cruelty-free formula.
Enough with the dreaded heavy, cakey or oily looks - this finish makes your skin look plumped all day long while preventing makeup transfer and smudging.
Plus, because it's infused with 5 electrolytes and vitamins, aloe vera, magnesium, zinc, citric acid and biotin, you'll be thankful for the extra skin nourishment it provides.
Why We Picked It
Are you searching for the perfect setting spray that can make your makeup last all day with a dewy look?
Look no further, let NYX Professional Setting Spray in Dewy Finish jump to the rescue of dehydrated skin!
This lightweight setting spray is designed to reduce shine and extend the wear of your makeup for up to 16 hours.
Lock in your look with NYX and experience an unbeatable sleek finish this spray creates that's sure to wow.
Why We Picked It
With NYX Professional Makeup's Bare With Me Multitasking Spray, you can experience a trifecta of perfection—all in one bottle!
This clever combo serves as a primer, setting spray, and refresher all rolled into one; perfect for those with sensitive skin that needs some extra TLC.
Its calming extracts of aloe and cucumber create a dewy burst of hydration for your skin every time you spritz it on.
After applying makeup, use the Bare With Me spray to lock it in place.
When your day is winding down or if you need a touch-up midday, use this product to revive your complexion and get back to the "no makeup makeup" look!
All while being completely cruelty free!
Why We Picked It
Did someone say "long-lasting makeup"? E.L.F.'s Makeup Mist & Set is here to save the day!
With just a few spritzes, you can revitalize your everyday makeup color and even make it last all day.
It's 100% cruelty-free and vegan, so you don't have to worry about any of those pesky ingredients lurking in the background.
And best yet, this product is 100% free from phthalates, parabens, nonylphenol, Ethoxylates, triclosan, triclocarban and hydroquinone.
Get ready to upgrade your look, because long-lasting makeup doesn't have to be complicated or pricey!
Why We Picked It
Introducing Revlon's Colorstay 24 Hr Lock Setting Mist - the best way to ensure your makeup looks fresh and flawless all day, every day.
This revolutionary triple-action long lasting setting spray locks in your look for up to 24 hours while maintaining a lightweight feel and texture.
And the real star of the mist? The superfood detox blend of carefully selected citrus, aloe and broccoli neutralizes free radicals while shielding skin from environmental stress.
Unlike other setting mists, this lightweight formula is free from parabens, phthalates and mineral oil - so you can get maximum wear without worrying about what you're putting on your skin.
Why We Picked It
Shine like the star you are with Milani Make It Dewy 3-In-1 Setting Spray!
Whether you're looking for a dazzling dewy look or need long-lasting wear from your makeup, this spray is the perfect solution.
Keep it in your cosmetics kit for a luminous boost anytime, anywhere. Not only does it provide stay-put coverage of up to sixteen hours, but it also has unique hydrating properties that help nourish skin while giving you a stunning complexion.
And best of all? This vegan, cruelty-free setting spray helps keep your glow as bright and vibrant as your conscience. Go ahead, shimmer on—you've got this with Milani Make It Dewy 3-In-1 Setting Spray.
Why We Picked It
If you're looking to enjoy a tropical vacation without leaving your living room, then e.l.f. Dewy Coconut Setting Mist has you covered!
Featuring skin-loving ingredients like real coconut, green tea and cucumber, this vegan setting spray will make sure your makeup lasts all day long, while hydrating and conditioning your skin for a dewy complexion.
Ideal for all skin types, it's the perfect way to awaken your inner beach bum whatever the weather!
What's more, this multi-purpose mist can be used to set your makeup after applying for an invigorating burst of coconut.
So why not give your skin some much-needed love and hydration with e.l.f.'s Dewy Coconut Setting Mist?
Why We Picked It
Introducing Neutrogena Hydro Boost Hydrating Setting Spray – the ultimate partner in crime for your makeup look!
Your long-lasting look is set with this revolutionary mist that combines long-wearing makeup, smooth and supple skin, and dewy perfection.
Formulated with purified hyaluronic acid, a natural skin hydrator found within our skin layers, it mimics how we stay hydrated and glowing all day.
Locking in moisture through the day, you can rely on this facial mist to keep you looking picture perfect while avoiding dull skin.
With its non-comedogenic and hypoallergenic formula, rest assured your complexion will look flawless through thick and thin.
Drugstore Makeup Setting Spray FAQ's
Here are the most frequently asked questions about choosing and using setting spray so you can find the right setting spray for you.
Do you really need makeup setting spray?
Absolutely! Makeup setting spray is an essential component of any makeup regimen as it helps to lock in your look and extend the life of your make-up all day.
Setting sprays typically contain polymers that form a thin film on top of your foundation, helping it stay put while giving you added coverage and protection from sun damage.
It also prevents oily shine from appearing on your face by absorbing excess moisture and controlling oil production in oily skin.
Moreover, setting sprays help fill in any lines or creases created when you blend foundation, bronzer or eyeshadow for a smoother finish.
In short, using the fine mist of a makeup setting spray will give you longer lasting makeup with better coverage as well as avoiding unwanted smudges and creases - all contributing factors to achieving flawless looking skin every time!
Is dewy or matte setting spray better for dry skin?
Dewy setting sprays provide a more natural, hydrated finish on dry skin, while matte setting sprays are more suitable for oily or combination skin.
Dewy-finish formulas can give your complexion an extra layer of moisture, allowing you to achieve a healthy and radiant glow.
On the other hand, matte setting sprays help control oil production and prevent shine throughout the day. They provide a powdery effect that will keep your makeup looking fresh for hours and don't feel sticky.
Ultimately, which type of setting spray works best depends on your individual skin type and desired finish.
For those with dry skin who prefer a dewy look, opt for lightweight hydrating foundations with built-in skincare benefits like antioxidants or peptides to boost hydration prior to using dewy finishing products such as setting sprays.
Is it better to put setting spray before or after makeup?
Generally, it is best to use setting spray after your makeup has been applied and blended. This will help keep everything in place and prevent fading or creasing during the day.
To get the most out of your setting spray, you should choose one that is specifically designed for the climate in which you live and for use with the type of product(s) you are applying (liquid, powder, etc.).
Apply your makeup first so that when you add setting spray, it does not interfere with its application or blendability.
After all of your makeup is done and blended properly using a blending brush or sponge, spritz some setting spray about 8-10 inches away from your face.
Finally, if you need more coverage throughout the day apply some more setting spray—but remember less is better!
Which is better primer or setting spray?
Primer helps create a smooth canvas and help keep your makeup in place all day long.
Setting spray works to enhance the staying power of make up and can be used in combination with primer for a longer lasting effect, making it better for special occasions or when you're expecting your makeup to last all night.
Primers are usually silicone-based and form an invisible barrier between skin and foundation/powder, so makeup isn't absorbed into skin as quickly or as easily.
They can also fill in lines, wrinkles, pores, and save time when applying foundation by allowing you to use less product since the primer is already creating a base layer that holds product longer throughout the day.
Setting sprays are made of polymers that bind with cosmetic products settling them onto the skin while still allowing some evaporation (as opposed to powders which just add another layer).
This allows setting sprays to act as both sealants - locking makeup into place – but also helping matte powder formulations blend out more evenly without caking on top of each other like they sometimes do without it.
Is NYX a good setting spray?
Yes, NYX is a great setting spray. It is formulated with specialized ingredients that help it provide an incredibly long-lasting hold and prevent makeup from smudging or fading throughout the day.
NYX also offers a variety of scents, including cucumber and green tea, which add to its appeal.
Additionally, NYX's setting sprays are very affordable compared to many other brands on the market, making them a great choice for those looking for quality products without breaking their budget.
All in all, if you're looking for an affordable and dependable setting spray that won't let you down, then NYX is definitely worth considering.
Is loose powder or setting spray better?
Setting sprays are usually better for setting your makeup for long periods of time, as they help lock-in the makeup in place.
Loose powder is great for baking, where you want to mattify since it's more concentrated than setting spray.
So ultimately, deciding between loose powder or setting spray really depends on what you're looking to achieve with your look - both have their merits!
Why does my makeup come off even with setting spray?
Setting spray is an essential part of any makeup routine, helping to keep your look in place for longer.
However, if you find that your makeup still comes off even with setting spray, there could be a few reasons why this is happening.
One reason could be that you are not using enough setting spray.
Most experts recommend spraying a generous amount onto the face and gently dabbing it in - making sure to cover all areas where your makeup is applied.
Additionally, make sure to let the setting spray dry completely before continuing with the rest of your routine (or touching it again), as this will help ensure maximum hold.
Another possible explanation could be that you are using old or expired products - such as out-of-date foundation or powder formulas - which can break down over time and cause makeup to come off more easily even when set with sprays and powders.
If it has been a while since you last updated your makeup collection, consider investing in some new items for better results!
Finally, environmental factors can also play a role when it comes to keeping our looks lasting throughout the day; from humidity levels outside to how often we touch our faces throughout the day (which can transfer oil from our hands onto our skin).
Consider finding gentle alternatives such as blotting papers and reapplying setting spray during particularly hot days if needed, as they can help provide extra reinforcement against budging makeup!
What can I use instead of setting spray?
There are a variety of products available to use as setting sprays, depending on your desired result and what works best for you.
If you're looking for something with a matte finish, look into pressed powders, tinted moisturizers, or even white eyeshadow.
For a dewy finish or if you're using mineral makeup, spritz some facial toner onto your face after applying makeup.
Finally, hairspray can also do the trick! It's important to note that all of these alternatives will still require regular retouching throughout the day if your makeup is exposed to sweat or other moisture-causing elements.
The Best Drugstore Makeup Setting Spray for You
So what are the best drugstore setting sprays for keeping your flawless makeup in place? According to customer reviews, the best products include the brands featured in this article.
We've included shopping links so you can check out prices and reviews of these products for yourself. And don't forget – experiment with different products until you find the one that works best for you.
You can also set your makeup with powder. But do you choose loose powder or pressed powder? Both have their benefits. Tap the button below to see when you should use loose powder or when you should go the pressed route.