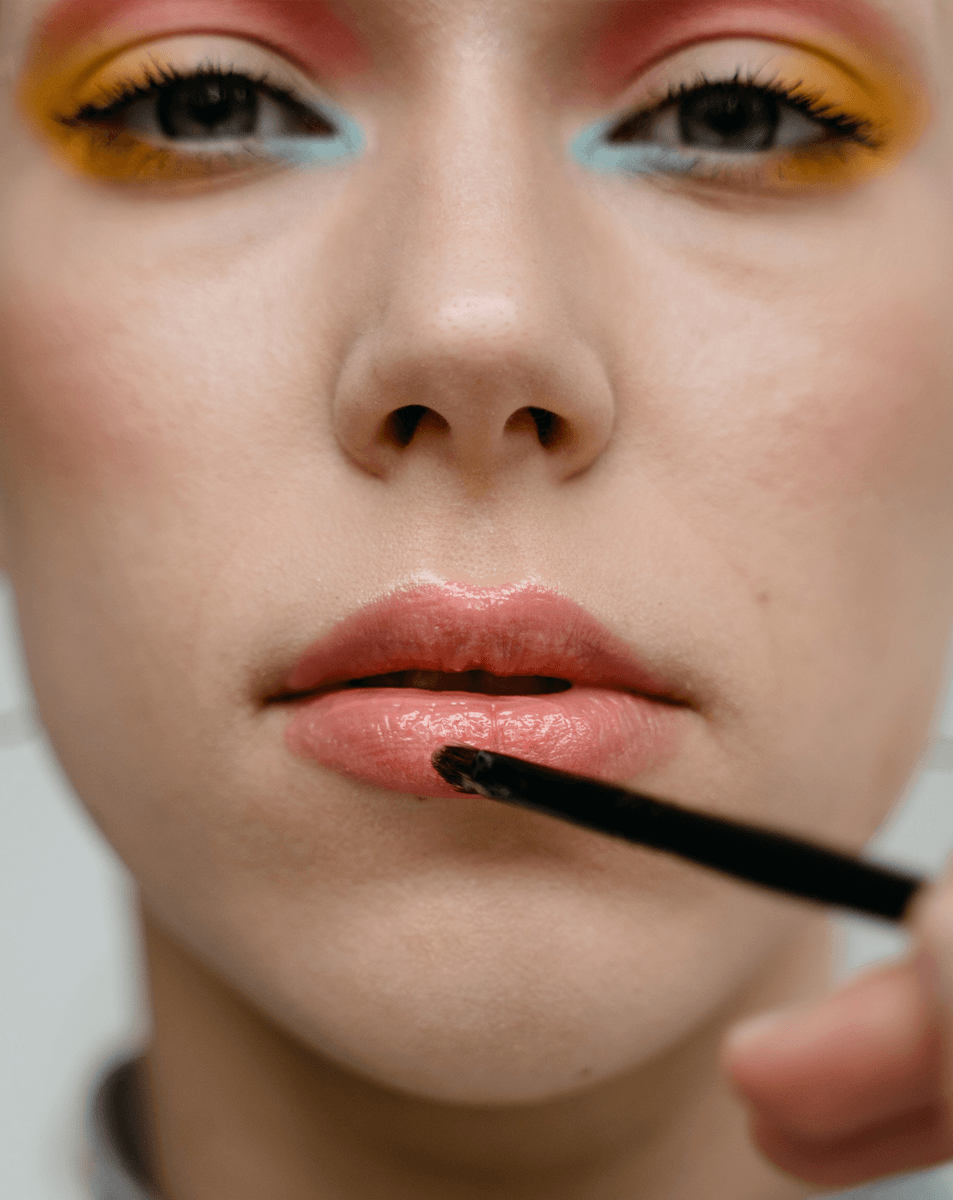 Sweet & Shiny: Create Delightful Looks with the 9 Best Peach Lip Gloss Picks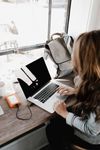 Prepare to dazzle in the sun with your juicy new lips. Here are the 9 best peach lip glosses for every skin tone. It's time for a peachy takeover!
Are you feeling a little peachy keen? Well, don't just dream about it, because this summer is all about the juicy lips!
From daytime natural to nighttime glam, let your inner glow shine through with some of the hottest peach lip gloss trends destined to take over.
Whether you're looking for a subtle burst of color or something with added sparkles and shine, we're here to help make sure your lips look as sweet as they can be.
Slip on your glossiest glosses and prepare to dazzle in the sun – it's time for a peachy takeover!
How We Choose the Best Peach Lip Glosses for You
What is the best peach lip color? We want to know! That's why our team reads through thousands of Amazon reviews, TikTok and YouTube videos and social media posts so you don't have to!
We've compiled a list of the absolute best peach lip glosses. We know after reading this article you will find the best peach shade for you.
Why We Picked It
Take beauty to the next level with Haus Laboratories by Lady Gaga Le Riot Lip Gloss in Peach Qween - perfect for bold babes looking to turn up the heat.
Nothing screams 'don't mess with me' louder than extremely shiny, mirror-like lips.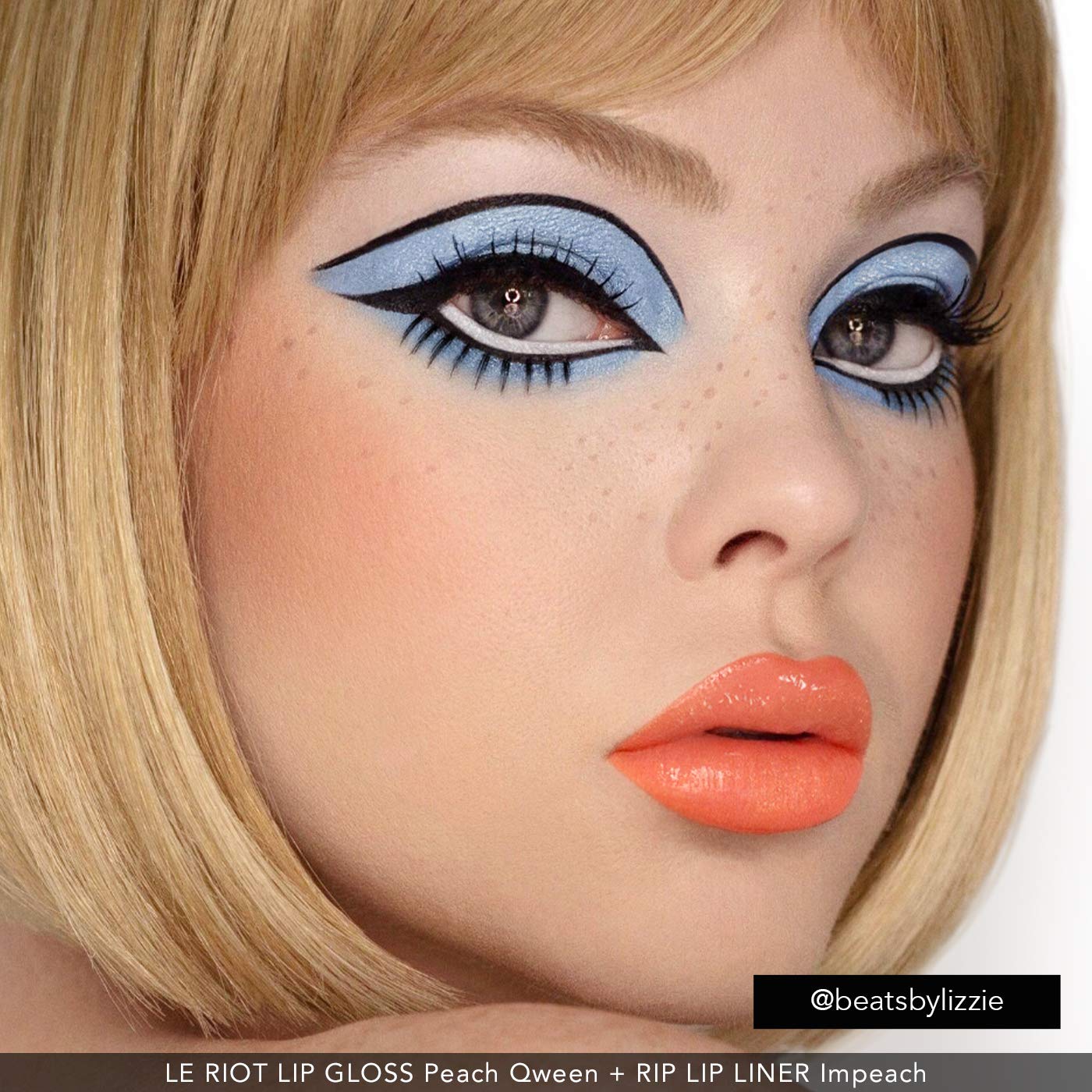 Get your maximum shine on with this ultra-comfortable and easy-to-apply gel gloss that ensures a raging shine every time!
The reflective finish will make your pout seem even more full, so you can celebrate yourself without weighing yourself down for full hours of wear.
Whether it's a true shine or sparkle finish you're after – take your pick from this line of range and find what works best for you.
This unique, gel-like formula amplifies any look effortlessly whilst ensuring an even, creamy texture that won't fade too quickly.
Be daring, be brave and take the lead with Peach Qween – no one will forget this showstopper anytime soon!
Why We Picked It
Take the world with you wherever you go with NYX Professional Makeup Soft Matte Lip Cream in Cabo.
This lip enhancer slides on like a dream and never feels dry, while instantly transforming any outfit!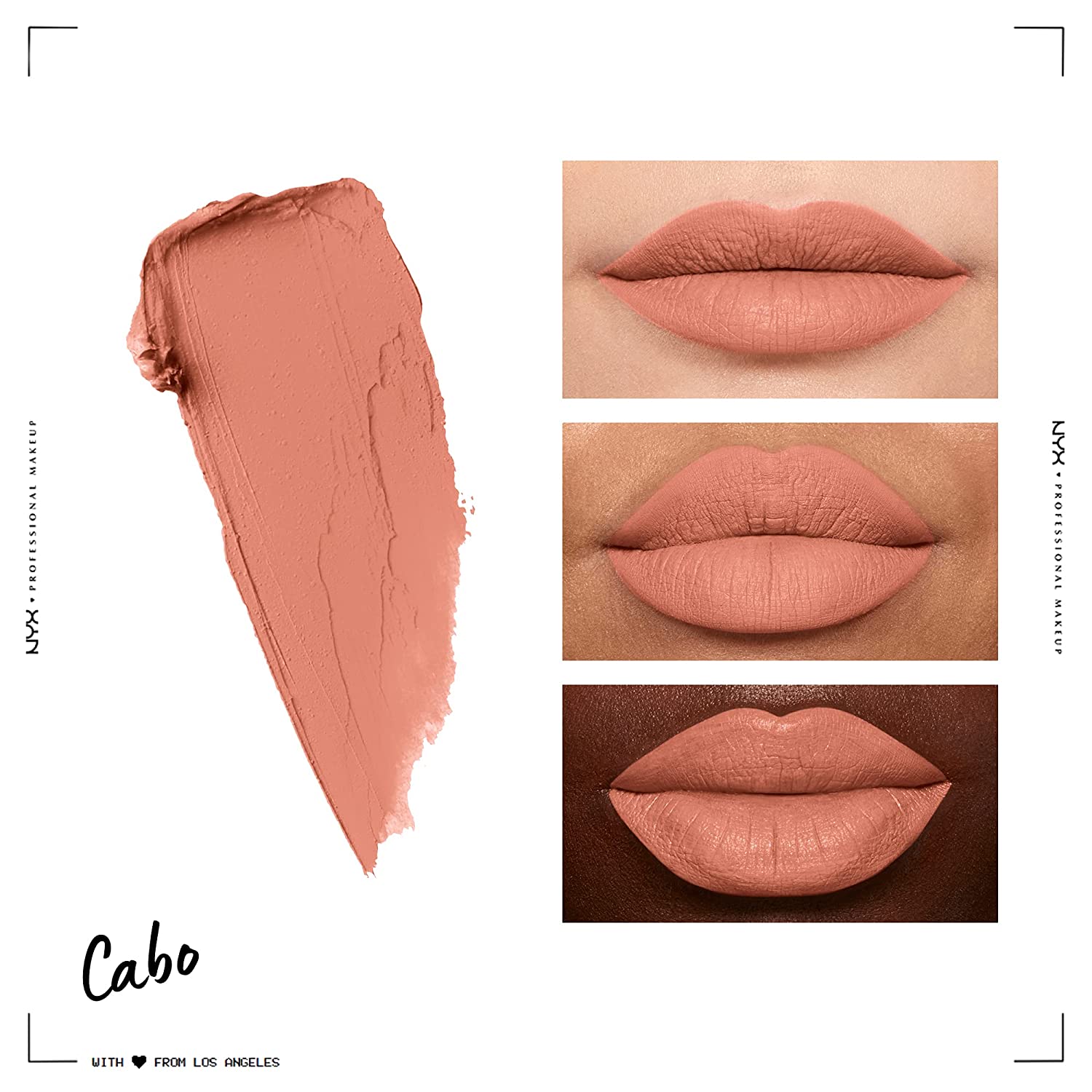 The creamy soft matte coverage wraps your pout in luxurious nudes and red lipstick shades inspired by far off places.
For a unique look, swipe the plush, creamy lightweight matte lipstick on the center of your lips and blend out with your finger or brush for a lip tint look that sets to a smooth matte finish.
And the best part is - it's all cruelty free! So don't be shy – doll up your lips today and take the world with you wherever you go.
Why We Picked It
Get your kisser ready for some smooches! With the new Lime Crime Plushies Soft Matte Lipstick in Melon Smoothie, it's never been easier to achieve that perfect "my lips but better" look.
This peachy nude shade adds a just-right touch of color and a gorgeous matte finish, while being non-opaque and smudge-proof for all-day wear with no hassle.
Plus, the plushy formula feels as soft and comfortable as a teddy bear! Get ready to show off your sweetest pout yet - with the delicious blackberry candy scent you'll be kisseable whenever, wherever.
Try out the smooth matte magic of Lime Crime Plushies for yourself today!
Why We Picked It
Maybelline Super Stay Matte Ink in Poet is the ultimate ally for all lipstick lovers out there!
With an all-day formula, this long wearing liquid lipstick will give you color intensity with an unforgettable matte finish.
Its light rosey nude color means no matter what your outfit or mood, you can always stay true to your look.
Achieve up to 16 hours of flawless wear thanks to a smudge-free, never-fading formula that absorbs onto your lips like ink.
Don't let the party end... get glamorous Maybelline Super Stay Matte Ink in Poet and be unstoppable wherever you go!
Why We Picked It
Welcome to a show-stopping experience, Morphe Babe!
Introducing the new Morphe Matte Liquid Lipstick in Taunt – you don't want to miss out on this one.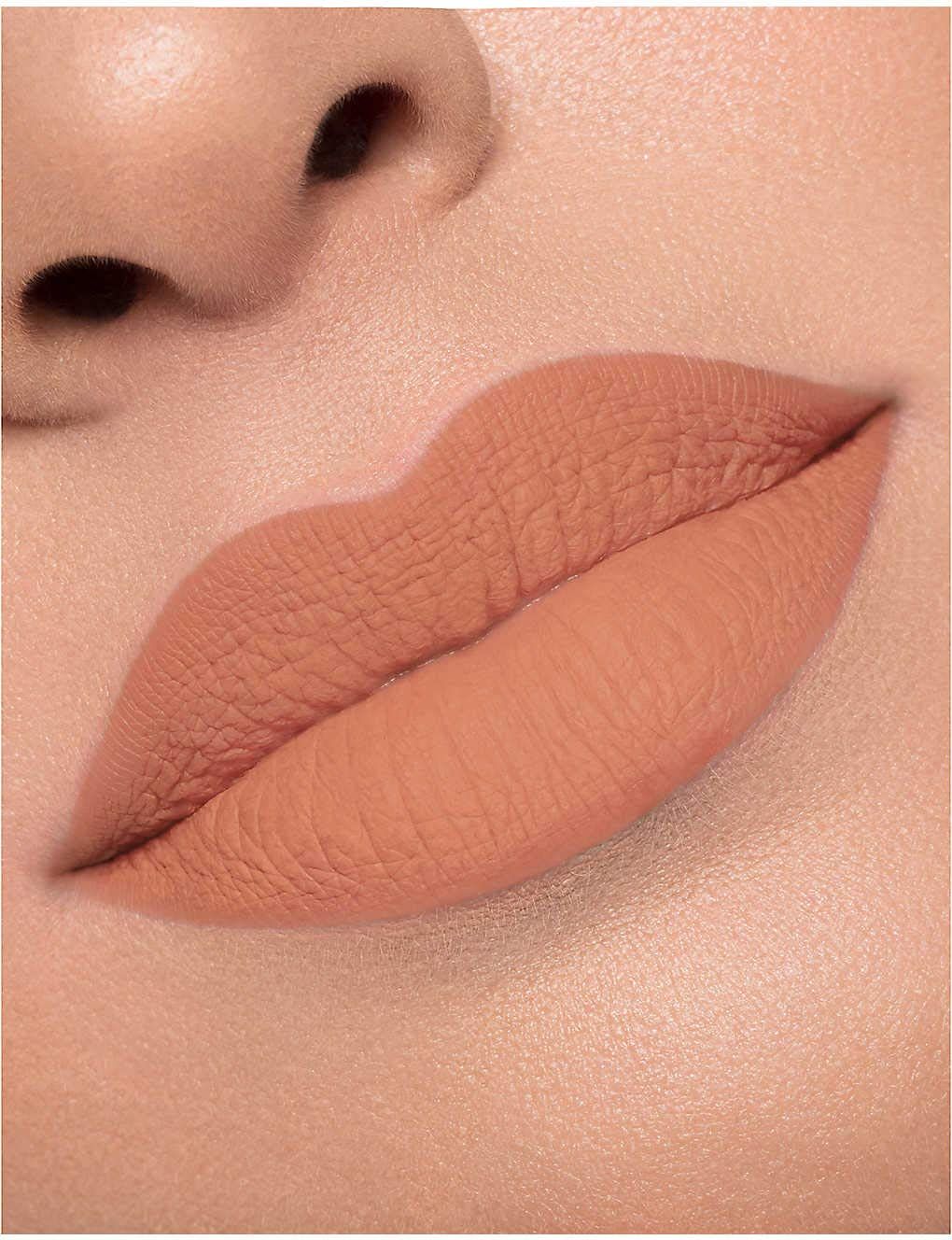 Get ready for an addictingly buttery formula with a pigment-packed matte finish that will last throughout your day.
Not just any ordinary lipstick, this long-wearing liquid goes on smooth like silk and dries down to a velvety matte super-saturated color!
It's time you stunned them all with Taunt's bold, show-stopping style that won't easily be forgotten.
Why We Picked It
We all know the saying, 'when life gives you peaches, make lip gloss' – or at least that's how we feel about Too Faced Sweet Peach Creamy Peach Lip Gloss in Poppin' Peach.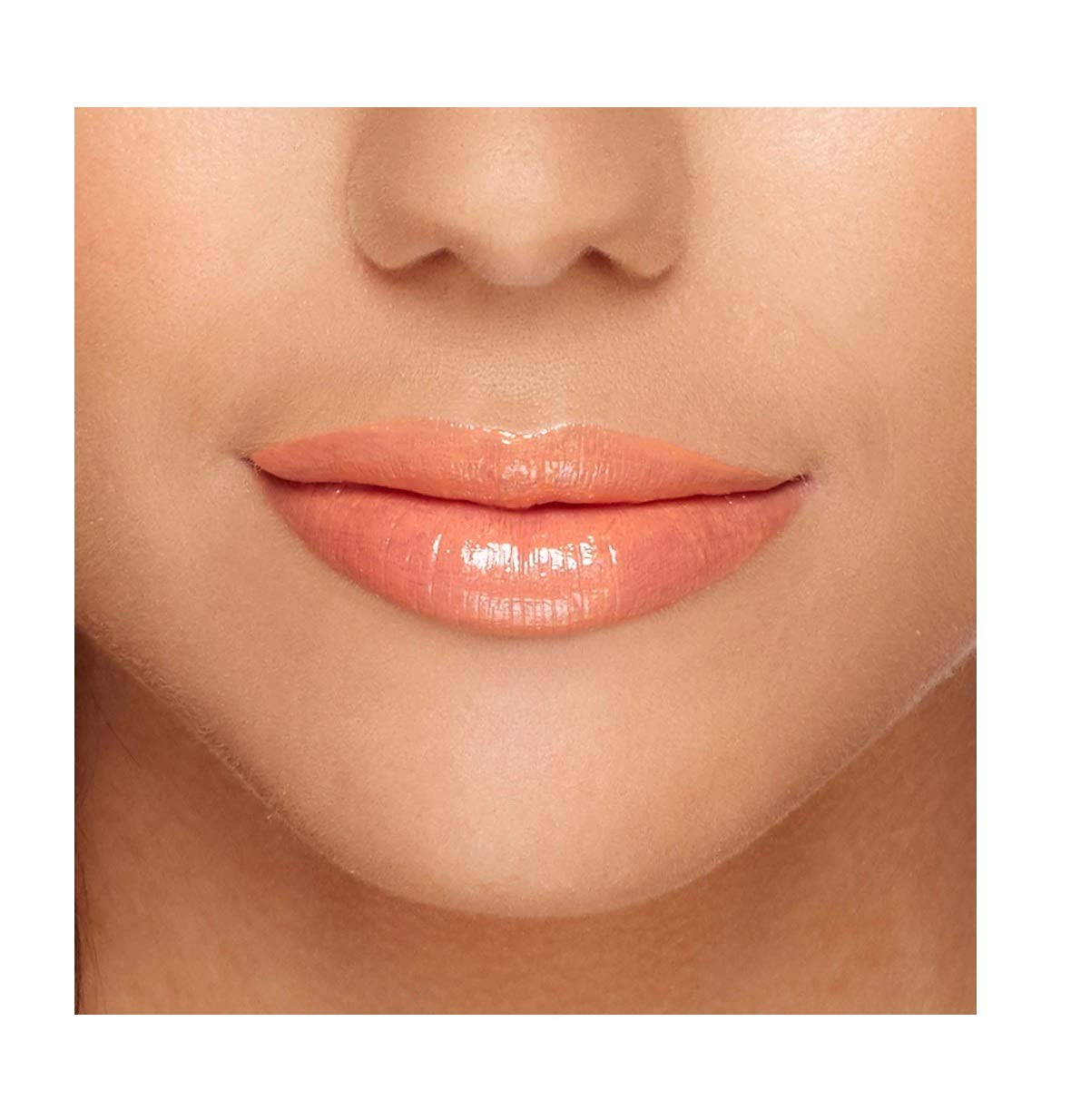 This bright peachy coral color is the perfect way to liven up your look! Packed with coconut oil and vitamin E, it rehydrates and softens lips while providing the shine of a gloss and moisture of a lip balm.
Just one swipe of this hydrating formula will have your lips feeling like they are on cloud nine with this whipped moisture-rich creamy formula.
Plus, you'll smell so good all day long – who knew looking good could smell so sweet?!
So come join us in this sweet revolution and add some poppin' peach to your pout!
Why We Picked It
Shine like never before with Revlon Super Lustrous Lip Gloss in Pango Peach!
This iconic product adds a hint of classic glossy shine to your already beautiful lips, without feeling sticky or tacky.
The light-as-air formula is made with majorly moisturizing ingredients such as agave, moringa oil, and cupuacu butter so that your lips can feel hydrated while also looking plumper and striking.
In addition, the oversized applicator ensures lush color and dewy shine by conveniently coating your lips with a decadent layer of Revlon lip gloss.
Why We Picked It
Peach out with Wet n Wild So Pouty Lip Balm in Peach Bum! Get instant hydration and shine from this lightly tinted lip gloss while keeping your lips moisturized.
Don't worry, it's not a peach OUT of your budget - it's totally wallet friendly!
With the special blend of ingredients like hyaluronic acid, vegetable collagen and coconut oil, your lips will feel their best.
Plus, you don't have to worry about animal testing - all Wet n Wild makeup products are cruelty-free and vegan.
So go ahead and keep your lips soft with Pango Peach!
Why We Picked It
Tired of lackluster lip colors that offer as much pizzazz as a piece of cardboard? If so, your search for the perfect lip gloss is over!
Introducing Rimmel Stay Plumped in Peach Pie – the pearl-like luster, cinnamon-infused fullness and sensational shine all in one fabulous tube.
Bring out your best pout and rock the room with glass-finish glamour.
With an invigorating blend of cinnamon oil, camphor, and capsicum, this one-step wonder leaves lips looking fuller and smoother in no time.
Ready to put lipstick back on the shelf? Get ready to gloss up with Rimmel Stay Plumped Lip Gloss in Peach Pie!
Peach Lip Gloss FAQ's
You want to buy a new lip gloss, but you're not sure if the Peach shades will look good on you.
Buying new makeup can be tricky - what if you end up with a product that doesn't suit your skin tone?
We've got you covered. Here are the most frequently asked questions about peachy  shades of lip gloss. This way, you can make an informed decision about which shade to buy.
What skin tone looks good with peach lipstick?
Peach lipstick is a great choice for almost all skin tones, as it's a universally flattering shade and offers a natural, soft flush of color.
For those with fair skin tone to light skin tones, stick to lighter peach hues, such as corals or peaches with gold undertones. This warm peach color will enhance your skin tone.
For medium skin tones, golden-based peaches are ideal and create an unforgettable look when paired with warm deep brown or bronze eyeshadows.
For olive complexions go for pinker shades of coral followed by pinks and apricots that pick up your complexion's natural yellow undertones.
Finally, if you have dark brown skin go for bright mango orange shades which will really compliment your complexion. Use a lip liner first to create defined lip lines for an even bolder look.
Regardless of your base undertone try experimenting and finding the perfect peach shade that works best for you - there are so many out there!
And compliment your lip gloss with a peach blush for a natural, polished look.
Who can wear peach lipstick?
The ultimate answer to this question is that it depends on your complexion!
Generally speaking, peach tones are warm and can help brighten up a look.
If you have cool undertones in your skin, then sticking to the lighter shades of peaches can be flattering.
Warmer complexions can benefit from deeper oranges and tangerines as well as warmer shades of pink and coral.
When deciding which shade of peach works best for you, think about how saturated the color should be.
A nude-peachy shade would work better for paler skin tones since it won't overpower but still adds a subtle warmth to their makeup looks or outfits.
Deeper shades with more yellow tones will work best on medium-deep complexions since they bring out those warmer undertones without being too bold or distracting.
So overall, peach tones generally lean towards the warm side but don't forget - it all comes down to individual preferences depending on your complexion and what kind of look you're aiming for.
How do I know if I have pink or peach undertones?
Knowing the difference between pink and peach undertones can be tricky-- but luckily, it doesn't have to be!
Figuring out which undertone you have is all about understanding your complexion, so here are a few simple solutions to help you determine if your skin has pink or peach tones:
1. Take a look at the color of your veins on the inside of your wrists. If they appear blue or purple in hue, then you likely have pink-ish undertones whereas if they look greenish then you may have a peachy undertone.
2. Use jewelry as reference points: Silver looks best on those with cool/pink undertones while gold complements warm/peach tones nicely (unless you want an edgy, mismatched look).
3. Examine how colors appear against your skin - many people with warm/peach tones find that yellow and orange hues bring out their natural glow even more than neutral shades do.
Then conversely, those with cooler/pinker complexions often prefer blues and purples which contrast nicely against their skin's pigmentation for maximum effect!
4. Try a patch test by dabbing different foundation shades onto the back of your hand; those that blend seamlessly into your complexion are usually indicative of which tone family (warm vs cool) matches yours best!
Ultimately, while certain factors might give us clues as to what our true undertones may be - only YOU can truly decide whether or not you feel like leaning towards pink or peach when selecting cosmetics and clothing items! So keep experimenting until you find something that gives off good vibes.
What color lipstick is most attractive?
The question of what color lipstick is most attractive depends on the individual - some may prefer the classic reds, while others opt for a bolder more daring shade.
In reality, there is no single answer as all skin tones and complexions can look stunning with different shades and combinations.
That said, if you're looking for a few general guidelines to point you in the right direction then here are some tips:
• For darker skin tones choose darker, earthier shades such as plum or deep red that will really complement your complexion. Alternatively try out brighter hues like coral or orange-red to really make an impact.
• For those with fair skin shimmery pinks or nudes work incredibly well and adding a subtle gloss will create an even more glamorous effect. If you want something a little bolder then go for berry-pink which adds just enough drama without overpowering your look!
• For medium skin tones it's all about finding balance – warm pinkish browns can give your lips that desired pop of color whilst still being fairly neutral, whereas oranges and peach are great options when you want to make more of a statement.
Ultimately there is no wrong answer when it comes to lipstick - play around with different colors until you find one that works best for you!
What lip color are men most attracted to?
It turns out that men are actually most attracted to a lip color that is quite unexpected — nude.
A study by researchers from the University of Manchester found that the type of red lipstick which men are physically attracted to is one which closely resembles their partner's natural lip color.
This suggests that when it comes to red lips, men prefer more subtle and demure shades rather than bold and bright.
The research also revealed how certain features of a woman's face were highlighted by her choice in lip color: women with light hair appeared more attractive when they wore pink or brownish shades, while dark-haired ladies tended to look better wearing darker hues such as purple or blackberry.
So if you're wondering what kind of shade will give you an edge in getting male attention, try something subtle like soft peach or mocha — your natural color might just be his favorite!
What type of lipstick looks most natural?
The type of lipstick that looks the most natural depends on a lot of factors, such as your skin tone and undertone, the shape of your lips, and what type of look you're going for.
However, if you're looking to achieve a more subtle but still beautiful lip look that is easy to maintain throughout the day without having to constantly reapply or touch up, try creamy matte lipsticks.
Creamy matte lipsticks provide a soft finish that won't dry out your lips like non-hydrating formulas may.
Additionally, they generally come in shades that are universally flattering with various skin tones since they tend not to be too bold or bright - think mauves and nudes.
Since creamy mattes provide enough pigment for coverage but are still sheer enough for a natural appearance, they're sure to fit into even the most minimal makeup routines without being overbearing!
You can also try a lip tint for a subtle look. We recommend Dior addict lip tint.
What color lipstick should an older woman wear?
As an older woman, your makeup choices should be tailored to fit the life stage you're in and the beauty look that makes you feel the most confident.
When it comes to choosing a lipstick, there are no hard-and-fast rules—however, there are some guidelines that can help guide your decision.
First things first: Compliment your complexion. Every woman looks different as she ages; wise lip color selection depends largely on your skin tone and hair color.
If you have fair skin, for example, opt for pinky nudes or peachy pinks; if you have darker skin tones, opt for bolder jewel tones or mauves (avoiding anything too light).
If you want to draw attention to yourself with a vibrant hue—like a cherry red or tomato red—a good way to do so is by selecting one with blue undertones that will stand out against olive complexions and make teeth appear brighter.
And regardless of complexion shading let's not forget about taking care of our lips - hydrate them regularly with products containing ingredients such as jojoba seed oil and shea butter! Remember they still need love even when aging!
Rich berry hues work well on almost any skin tone – especially for evening events–while tawny browns can offer subtle drama during daylight hours.
Finally: Be adventurous but don't overdo it! Rocking a bold color at an older age gets complicated since too much pigment can seem excessive in comparison with bare faces of 20 year olds who may enjoy experimenting with their entire range of beauty products (lips inclusive).
Instead focus on subtle shades that won't overpower your face - like soft rose nudes combined with expertly applied eye makeup such as mascara – this look works best when done right and will update any ensemble without making it seem outdated(or overdone!).
The Best Peach Lip Gloss for You
So what is the best peach lipstick shade for you? According to customer reviews, the best products include the brands featured in this article.
We've included shopping links to the best peach lipsticks so you can check out prices and reviews of these products for yourself.
Looking for more lip gloss picks? We have them! How about red? Tap the button below for our top red lip gloss picks.