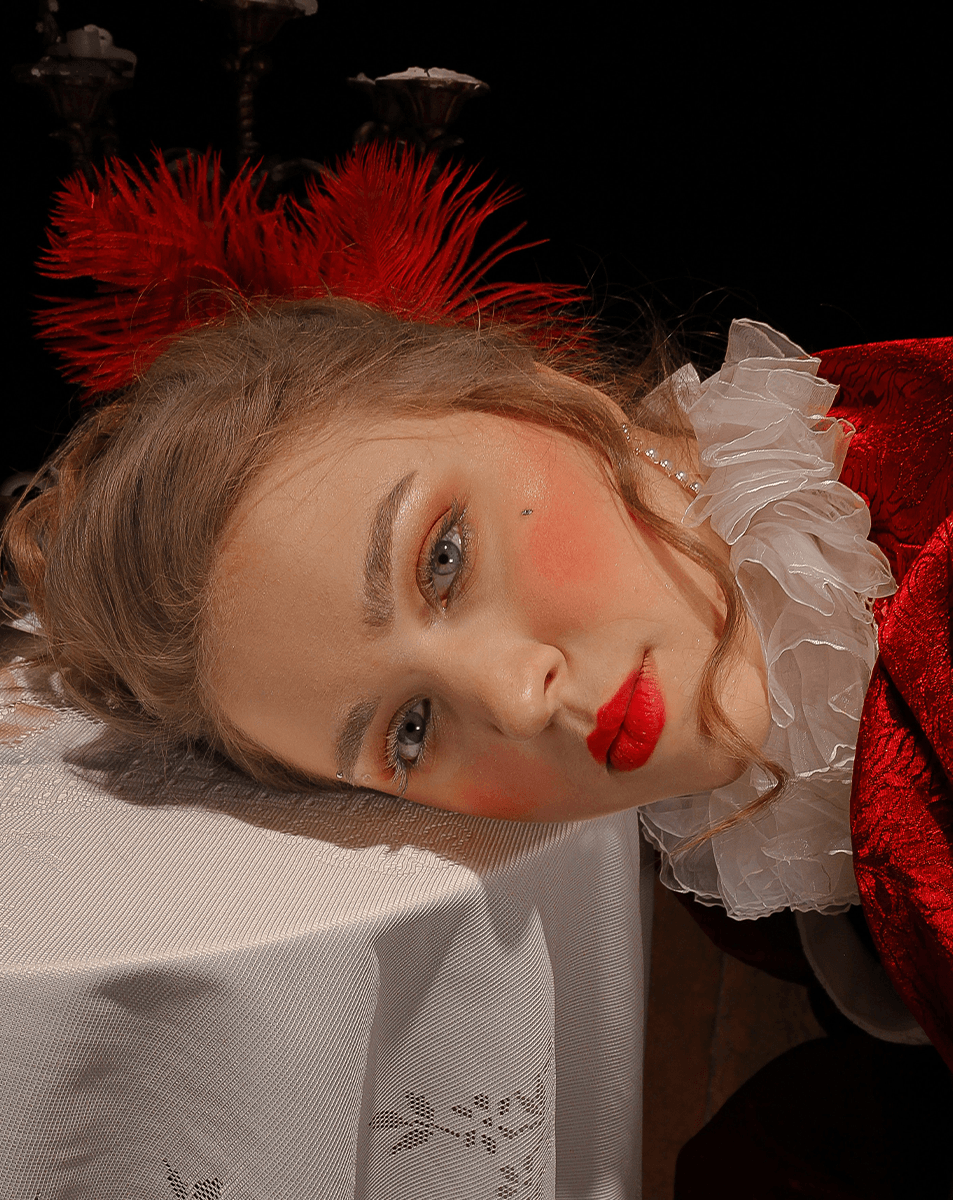 Peachy Cheeks are Here to Stay: The Best Peach Blush!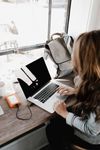 Peach cheeks are having a moment and we're here for it! But, not just any shade of peach. Here are our 9 favorite peachy shades for 2023.
Peach cheeks are having a moment and we're here for it!
In this post, we'll be discussing the best peach blushes for a natural glow.
We'll tell you about our search for the best blush and why we think these particular shades of peach are so popular right now. Keep reading to learn more!
How We Choose the Best Peach Blushes for You
What is the best peach blush? We want to know! That's why our team reads through thousands of Amazon reviews, TikTok and YouTube videos and social media posts so you don't have to!
We've compiled a list of the absolute best peach blushes. We know after reading this article you will find the best peach blush for your cheeks.
Why We Picked It
Glossier Cloud Paint in Beam is your go-to blush for a natural flush of color.
Easy to blend and buildable, this gel-cream blush creates a seamless look that won't be too overwhelming the first time you put it on.
Special blurring pigments create a beautiful soft-focus finish, giving you that fresh golden hour lighting effect, no matter what time of day.
We choose this beautifully buildable cream blush for easy application and natural looking results.
Why We Picked It
Rare Beauty Soft Pinched Blush in Joy is a lightweight, long-lasting liquid blush that blends and builds effortlessly for a soft, healthy-looking flush.
With its matte or dewy finishes and ultra-buildable pigments, it's the perfect tool to create a naturally flushed look that lasts all day.
Plus, it's formulated without sulfates SLS and SLES, parabens, formaldehydes, formaldehyde-releasing agents, phthalates, mineral oil, retinol palmitate, oxybenzone and more. Plus, it's vegan and cruelty-free.
Why We Picked It
Clinique's Chubby Stick in Robust Rhubarb is the perfect way to achieve a healthy-looking glow in an instant.
This creamy and mistake-proof cheek colour warms up your complexion with its natural-looking radiance, without that greasy feel.
Quick and easy to apply, just dot onto the apples of cheeks, then fingertip-blend along cheekbones toward the hairline, layering up for more impact.
Clinique's Chubby Stick leaves you with long-lasting color and effortless beauty.
Why We Picked It
Try Daniel Sandler's Watercolour Liquid Blush in Gentle for a natural looking flush of color.
This warm peach hue is an ideal complement to medium skin tones. A tiny drop will give you all day wear without clogging pores, making it the perfect alternative to a blush palette.
Suitable for all skin types - normal skin to dry skin. Squeeze out and apply with fingers or brush. Oil-free and rub-proof.
Why We Picked It
Introducing e.l.f.'s revolutionary Monochromatic Multi Stick in Glistening Peach – an ultra-creamy, blendable cream-to-powder stick that can be used on your eyes, lips and cheeks to create a soft, glowing monochromatic look.
This lightweight formula is virtually mistake proof and perfect for touch-ups on the go.
With 6 shades to choose from, this multi stick cream blush is great for all skin types and 100% free from phthalates, parabens, nonylphenol, ethoxylates, triclosan, triclocarban and hydroquinone. Plus, it's cruelty-free and vegan.
Why We Picked It
Milani Powder Blush in Spiced Rose is a must-have for adding a perfect rosy finish to your face.
This blush can help contour, highlight, and add lifelike color to your complexion. Easy to apply and cruelty free, Milani Powder Blush in Spiced Rose ensures you look naturally radiant every time you use it.
Why We Picked It
Get your glow on with Physicians Formula Butter Blush in Beachy Peach.
This luxurious blush infuses murumuru butter to deliver radiant, Brazilian goddess-like skin.
The ultra-creamy texture is a perfect combination of powder and cream, which provides an unbeatable island-inspired glow.
Combined with cupuacu and tucuma butters from the nutrient-rich Amazon, your skin will be left feeling soft and nourished.
Get beachy radiance in an instant with Physicians Formula Butter Blush in Beachy Peach.
Why We Picked It
Too Faced Papa Don't Peach Blush gives skin a boost of illuminating, brightening color and a touch of summertime warmth.
Infused with the essence of peach, this sweet-smelling blush features a rich, peachy-bronze hue and buildable coverage. Its gilded, pink-pearl finish instantly flatters all skin tones.
Just one swipe delivers a fresh, youthful-looking radiance for fresh and glowing cheeks all year round.
Why We Picked It
Express your natural radiance with M·A·C Powder Blush in Coppertone.
This ultra-luxe blush, enriched with vitamin E, delivers gorgeous color to the apples of your cheeks to give you a look that is truly radiant.
The long-lasting pigmented formula adheres lightly to skin for a natural and even finish. Also, powder blushes like this one works best on oily skin rather than a cream blush.
With M·A·C's professional design, this blush provides dependable and consistent application.
Blush FAQ's
Applying blush can be tricky, so you're not sure how to do it or what color to choose.
You're not alone. A lot of people feel intimidated by blush because they don't know how to use it.
Blush FAQ's is a guide that will answer all of your questions about choosing the right blush. We'll show you how to apply blush, what colors are best for your skin tone, and more.
What skin tones look best in peach blush?
Fair skin tones look best in peach blush, as it will give them a natural-looking glow.
Medium skin tones and olive skin tones can also wear peach blush, but should go for a peach shade with more orange in it to avoid looking washed out.
Darker skin tones can pull off peach blush as well, but should steer clear of shades with too much red in them, as they can end up looking like they have a rash.
Is peach or pink blush better?
The answer to this question is completely subjective. Some people may prefer the look of peach colored blush on their skin, while others might prefer pink.
Ultimately, it comes down to what makes you feel most confident and beautiful.
Typically, peach is perfect for warmer skin tones, while pink blush is best suited for cooler skin tones.
Is peach blush universally flattering?
Peach blush is a universally flattering shades as it flatters most skin tones.
For fair-skinned individuals, peach blush can add a touch of warmth to the face.
Medium and dark-skinned individuals can wear peach blush to add some brightness and contouring to their complexion.
However, it's important to find the right shade of peach blush, as too light or too dark of a hue can look unnatural. A matte formula is best for all skin types.
What color blush makes you look younger?
Different colors work for different people, depending on their skin tone and what complements their features.
That said, a good rule of thumb is to go for a blush that is slightly pinker than your natural skin tone – this will give you a youthful look.
How do I know if I have peach or pink undertones?
To determine if you have peach or pink undertones, take a look at the veins on your wrist. If they are blue, you have cool undertones. If they are green, you have warm undertones. If they are a mix of both colors, you have neutral undertones.
If you want to be even more precise in determining your undertone, there are other things to look for as well.
For example, if your skin has more of a yellow hue, you likely have warm undertones.
If your skin is more olive or darker in color, you likely have olive or dark skin tones and therefore neutral or olive undertones.
And if your skin has a rosy hue and is quite fair, then you likely have cool or pink undertones.
Once you know your undertone, you can choose a blush that will look best on your skin tone.
Which blush is best for natural look?
For a natural look, it's best to choose blush shades that are close to your skin tone.
For example, if you are fair-skinned, go for light pink or peachy blushes.
If you have medium skin, choose a rose or coral blush. And for deeper skin tones, opt for a deep brown or brick red blush.
When applying blush, start at the apples of your cheeks and sweep the peachy pink blush towards your hairline. Be careful not to apply too much -- a little goes a long way!
Pair with a nice peach lip gloss for a polished (but natural) finish!
What type of blush is best for aging skin?
Well, first of all it's important to realize that everyone's skin changes as they age, so what might be the best blush for aging skin for one person might not be the best for someone else.
That said, a good blush for aging skin should have a light texture so it doesn't look cakey or heavy, and it should also have a natural looking shade that will give your skin a healthy glow.
Some good options include champagne, pink, peach, and terracotta.
What hair color goes with pink undertones?
If you have pink undertones, most shades of blonde will look great on you. For a more natural look, go with light beige, champagne, or ash blonde.
If you want to add some warmth to your complexion, try golden blonde or honey blonde.
Auburn and light brown hair colors also look beautiful with pink undertones.
Avoid very dark shades of brown or black, as these colors can create a harsh contrast with your skin tone.
The Best Peach Blush for Your Look
So what are the best peach blushes for a natural flush of color? According to customer reviews, the best blush shades include the brands we featured in this article.
We've included links to shop so you can check out prices and reviews of these products for yourself.
Now that you have your blush on point, how about finishing off your look with a bronzer? We went looking for the best bronzers and we found them. Tap the button below for our list of the best clean bronzers you can buy.