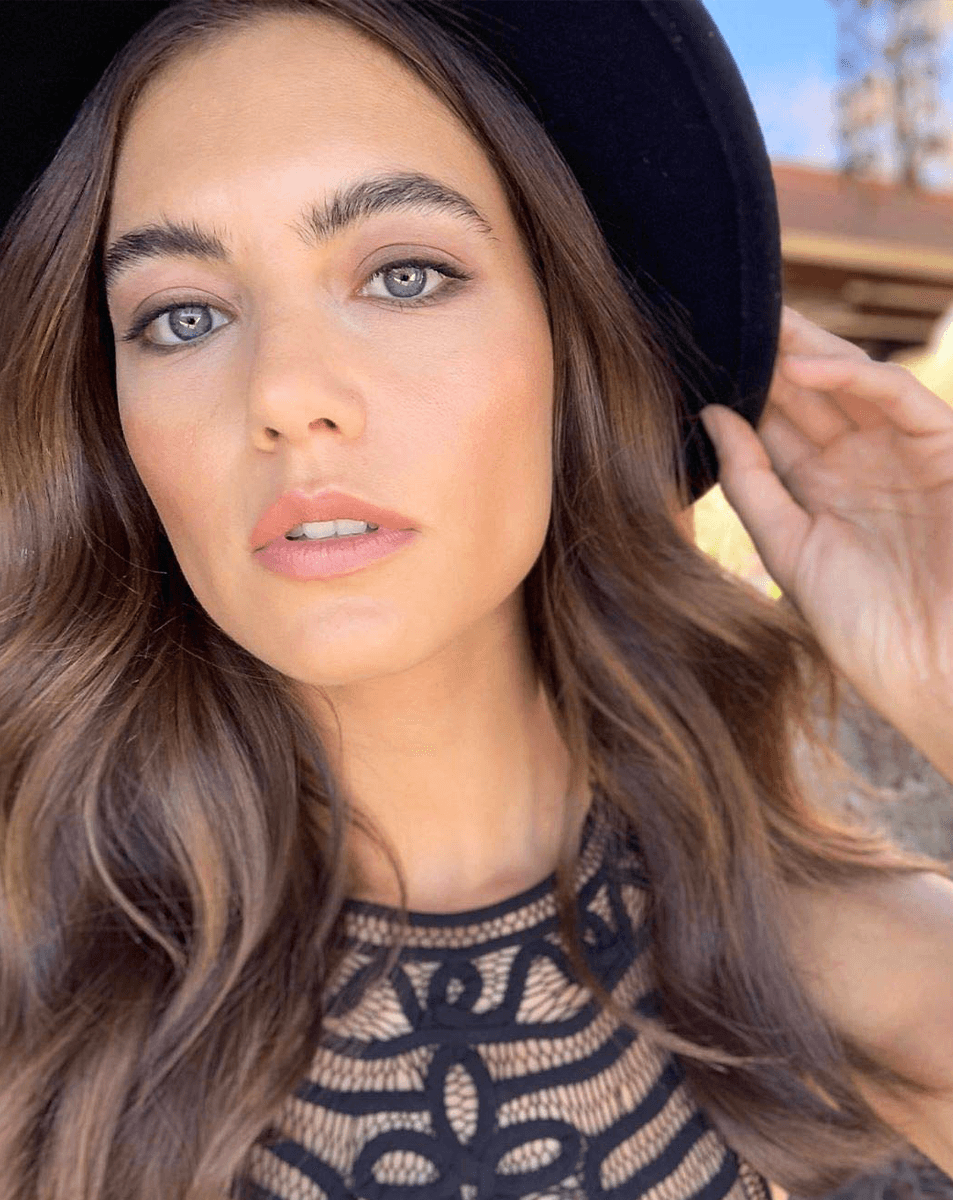 Trash the Toxic Stuff: The Best Clean Bronzer of 2023!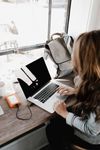 Whether you're looking for a subtle bronzer or something that will make you look like you've been lounging on the beach, we've got you covered!
Looking for a bronzer that will give you a sun-kissed glow without all of the harmful chemicals? Keep reading!
In this post, we will reveal the best clean bronzers on the market whether they are powder bronzers, stick bronzers, or bronzer creams. We'll go over what makes them special and how they can help you achieve a healthy glow.
So whether you're looking for something subtle or something that will make you look like you've spent days lounging on the beach, we've got you covered!
How We Choose the Best Bronzers for You
What is the best bronzer? We want to know! That's why our team reads through thousands of Amazon reviews, TikTok and YouTube videos and social media posts so you don't have to!
We've compiled a list of the absolute best of the best. We know after reading this article you will find the best bronzer for you.
Why We Picked It
HAN Bronzer is your safe, healthy alternative to conventional bronzing products. Natural ingredients like rice powder, vitamin E and cocoa seed butter provide a smooth and even finish for a natural looking glow.
Plus, it's packed with antioxidants from cacao butter, coconut oil, açaí oil and organic cocoa butter for nourished skin with a healthier look.
All their bronzers are 100% vegan and free from animal cruelty, GMOs, and parabens. Get the perfect natural glow you desire minus the toxins with a choice of three different shades for different skin tones.
Why We Picked It
Achieve a universally appealing, sun-kissed glow of natural minerals with Mineral Fusion Bronzer Duo.
Get delicate color and age-defying antioxidant protection with this mineral bronzer.
Paired with aloe vera, this two-color bronzer gives you natural UV protection and smooth, radiant skin.
Why We Picked It
Refresh your complexion with W3LL PEOPLE's Lightweight Face Bronzer.
Instantly warm and soften your look while enjoying the hydrating, skin-loving benefits of squalane and plant-based ingredients to give you a naturally smooth, semi-matte finish.
Certified vegan and cruelty-free, this product is free from parabens, avobenzone, oxybenzone, GMOs, phthalates, sulfates, synthetic fragrance, and thousands of other potentially toxic ingredients.
Why We Picked It
Burt's Bees All Aglow Natural Bronzer Stick is a must-have for a natural glow. Our lightweight, non-cakey formula is made with 100% natural, moisturizing ingredients to hydrate and improve your complexion as it blends easily and smoothly, giving your skin an instant illuminating effect.
Long-lasting sun-kissed glow contours to highlight the best of your cheek bones, brows, and nose.
With the assurance of being paraben, phthalate and SLS free, plus never tested on animals, you can trust that Burt's Bees All Aglow Natural Bronzer Stick will leave you glowing naturally.
Why We Picked It
Botanic Tree Self Tanner Bronzer is the perfect way to get a beautiful bronzed complexion without exposure to harmful UV Rays or chemicals.
This natural, plant-based formula moisturizes your skin withy shea butter and jojoba oil.
It gives you an amazing tan without streaks, orange coloring, staining your clothes, or leaving dark spots on sheets and towels.
Enjoy a fast-absorbing lotion that ensures a beautiful even tan with zero parabens or other toxic chemicals.
Why We Picked It
The RMS Beauty Buriti Bronzer is here to save you from orange, pink, and grey bronzers.
Perfect for a subtle, sun-kissed look, this cream bronzer uses wild crafted buriti oil to give you a gorgeous bronzed glow without sparkles.
It's easy to apply with just your fingers and looks natural while giving some subtle warmth to the face and cheekbones.
You can also use cream bronzers like this one on eyes and lips for an added hint of color.
Not only is it ultra-sheer, but it's non-GMO, non-nano, soy free, gluten free, and cruelty-free.
Why We Picked It
Get your on-the-go glow with the Ogee Sculpted Face Stick! Its convenient shape allows for easy contouring and a perfect sun kissed look.
Infused with trace amounts of caffeine, it can also firm skin. The blend of ultra-nourishing ingredients hydrates and minimizes the appearance of pores.
Its silky, multipurpose formula gives you a natural payoff to enhance your features with one stroke for a sheer finish - or multiple coats for more lustre.
Plus, it's certified organic, all natural, cruelty free, gluten free, GMO free, and made in the USA.
Why We Picked It
Enjoy a year-round sun-kissed glow with the Ecco Bella Bronzing Powder.
Formulated with all-natural, vegan ingredients including flower wax and minerals, this 100% recyclable product gently hugs your skin while protecting it with natural antioxidants.
Plus, it is free of talc, fragrance, parabens, synthetic preservatives, and gluten. And because Ecco Bella cares about the health of your skin and the earth, their products are never tested on animals.
Why We Picked It
Physicians Formula Murumuru Butter Bronzer gives you an irresistibly glowing complexion with a smooth texture.
Made from a blend of nutrient-rich butters from the Amazon, this pressed powder gives skin an ultra soft feel with its infusion of essential fatty acids and pro-vitamins.
Plus, its easy to use formula applies seamlessly with a brush or your fingers for all-day buildable coverage that lasts.
And it's specially formulated for sensitive skin making it safe. It is also cruelty-free.
Clean Bronzer FAQ's
Applying bronzer can be tricky, especially if you're looking for a natural glow.
Bronzers come in all different shades and textures, making it hard to find the right one for your skin tone. Plus, many bronzers contain harsh chemicals that can damage your skin.
We're here to help! Here are the most frequently asked questions about clean bronzers.
Does bronzer cause acne?
Yes, bronzer can sometimes cause acne. The harmful ingredients in bronzer that may lead to acne are typically heavy metals like aluminum and chromium.
These metals can clog pores and lead to the development of acne. If you're prone to acne, it's best to avoid bronzers with these ingredients.
There are many other types of clean bronzers that don't contain these metals, so you should be able to find one that doesn't cause breakouts.
Is matte or shimmer bronzer better?
Matte bronzer is usually better for contouring, while shimmer bronzer is better for adding an overall glow. It's personal preference which you prefer.
Are skin bronzers safe?
One concern about skin bronzers is that they may contain chemicals that are harmful to the skin. For example, some bronzers may contain parabens, which are chemicals that have been linked to cancer.
Another concern about skin bronzers is that they may cause the skin to become more susceptible to sunburn.
This is because bronzing agents can make the skin look darker, and people may be less likely to apply sunscreen if they think they are already protected by the bronzer.
What are the best natural bronzers?
There are a few natural bronzers on the market. The most popular and well-known brand is probably HAN's bronzer.
The reason many people prefer to use a natural bronzer rather than a chemical one is because they are made with safer ingredients.
In addition, they also tend to give a more subtle glow than chemical bronzers.
If you're looking for a healthy way to add color to your skin, then using a clean bronzer shade is definitely the way to go.
Do natural bronzers wash off?
Yes, these bronzers do wash off. They work by staining the skin with color pigments, so they will fade over time as the pigments are eliminated from the skin.
Some bronzers and self tanners contain ingredients that may help to extend their life a bit, but in general they will all eventually wash off.
The Best Bronzer for You
So what are the best bronzers to add to your makeup routine? According to customer reviews, the best products include the brands we listed above.
We've included links to Amazon so you can check out prices and reviews of these products for yourself.
If you're looking for a budget bronzer, we can help with that as well! We've collected a list of drugstore bronzers that work as well as high-end brands. Tap the button below to see the list.