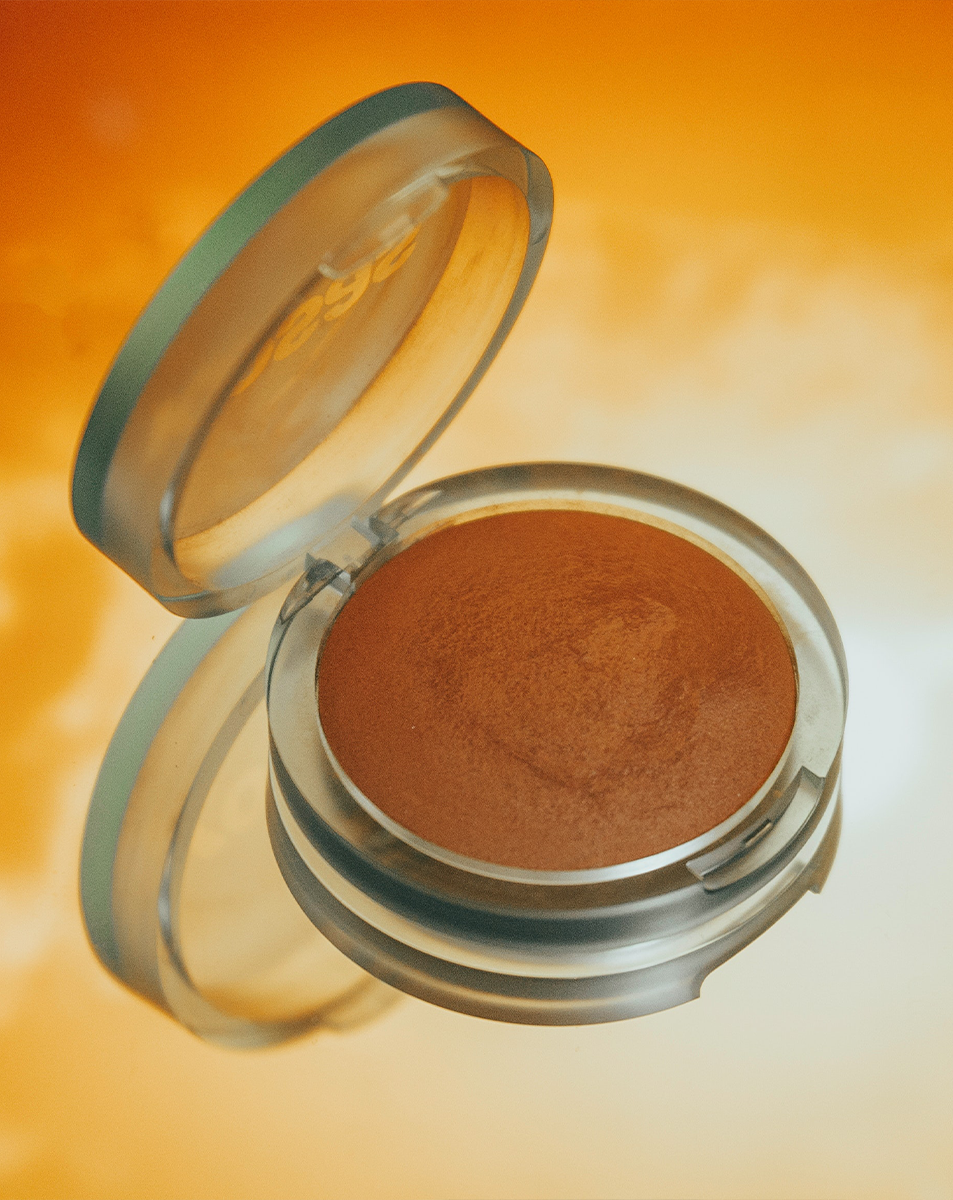 Cheap Drugstore Bronzers That Look Like High-End Brands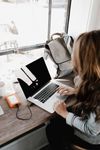 The best drugstore bronzers to make you look like Brazilian goddess - all under $15.
Want that perfect sun-kissed glow all year round without any of the sun damage?
A bronzer is the perfect way to add some color to your skin, and it doesn't have to cost a lot of money. There are affordable bronzers out there!
In this post, we will reveal the top drugstore bronzers under $15. We'll tell you what to look for when choosing a bronzer, and we'll recommend our favorite products. So whether you're looking for something subtle or something more dramatic, a cream bronzer or a matte bronzing powder, we've got you covered!
With prices this low, you can afford to add a few different shades to your collection and find the perfect one for your skin tone. Keep reading for the best drugstore bronzers under $15!
How We Choose the Best Drugstore Bronzer for You

You want the best bronzer money can buy, but don't want to spend a fortune.
It can be tough trying to find the best bronzer when there are so many options on the market. How do you know which one is right for you?
Our team reads through thousands of Amazon reviews, TikTok and YouTube videos and social media posts to compile the absolute best drugstore bronzers available. We've done all of the hard work for you and here is what we found.
Why We Picked It
If you're looking for a bronzer that will give you a radiant Brazilian goddess glow, look no further than Physician's Formula Butter Bronzer. This ultra-luxurious murumuru butter bronzer is infused with Murumuru Butter to deliver a soft, creamy texture that combines the best features of a powder and cream bronzer.
The result is an incredible lit-from-within tropical glow that will leave you looking and feeling your best.
The Details
This bronzer is the real deal. Not only is it hypoallergenic, but it's also paraben free, gluten free, dermatologist tested, vegan, and cruelty free. That's a lot of boxes to check, but this bronzer does it all. And it doesn't just meet the standards, it exceeds them. This bronzer is the perfect way to add a healthy glow to your complexion without any of the allergens or ingredients that can cause skin irritation. So go ahead and bronze away - your skin will thank you for it.
Why We Picked It
Looking to add a touch of bronze to your complexion for a minimal price? Rimmel Natural Bronzer is your perfect solution. This buildable bronzer gives your face a sun-kissed look without being over the top. Its semi-sheer finish is perfect for every day, or you can layer it on for a deeper effect. Plus, it's budget friendly.
The Details
This SPF 15 formula is available in four flattering shades and promises up to 10 hours of wear. Plus, it's waterproof and long-lasting, so you can enjoy your day in the sun without having to worry about your makeup.
Why We Picked It
An Italian bronzer from a drugstore? Yes ma'am. Milani Baked Bronzer is actually baked on terracotta tiles. The result? A high-quality bronzer containing a blend of minerals and light-reflecting gold pigments that delivers instant warmth and a beautiful glow.
The Details
This shimmery formula is available in three shades for lighter skin tones, deep skin tones, or darker skin tones. And it's cruelty free so you can feel good about using it.
Why We Picked It
This baked bronzer will give you a beautiful glow without harsh lines because it is easy to blend. This marbled, baked formula has micro-fine pigments that delivers the perfect bronze for all skin tones, especially if you love a sheer, natural-looking glow.
The Details
This bronzer is a great choice for those with sensitive skin, as it is hypoallergenic and paraben free. It is also vegan, gluten free and cruelty-free, so you can feel good about using it knowing that no animals were harmed in its production.  Additionally, this bronzer has been dermatologist tested, so you can be sure it won't cause any irritation or skin problems.
Why We Picked It
We all want that dewy, bronzed goddess look. But who has the time or money to jet off to a tropical island every time we want to top up our tan? Enter e.l.f. Cosmetics Putty Bronzer – your ticket to a year-round sun-kissed complexion.
This highly pigmented drugstore cream bronzer is super easy to blend, and comes in a diverse range of shades to suit all skin tones. Perfect for those with dry skin who may want to steer clear of powder formulas that can cause cakiness, this putty-to-powder formula looks natural and won't leave you looking like a cakey mess.
The Details
This bronzer comes in a diverse range of shades and blends beautifully without feeling greasy. This semi-matte finish bronzer is perfect for those who want to add a little color to their face without looking like they're wearing a ton of makeup.
The best part is that it's cruelty-free, so you can feel good about using it knowing that no animals were harmed in the making of it. Whether you're fair-skinned or have a deep complexion, there's a shade for you.
Why We Picked It
This Undone Beauty Water Bronzer is a must-have for anyone looking to add a touch of glow and contour to your daily makeup routine. This unique formula is buildable and offers a dewy finish that is perfect for on-the-go touch-ups. The travel-friendly size fits easily into your purse or makeup bag. So ditch the heavy powders and give this stick bronzer a try – you won't be disappointed.
The Details
Infused with coconut water and castor oil, this cream bronzer melts into your skin and spreads like butter. The best part? This cream formula comes in four shades, so you can find the perfect match for your skin tone. Plus, it's cruelty free, so you can feel good about using it knowing that no animals were harmed in the making of it.
Drugstore Bronzer FAQ's

Applying bronzer can be confusing. Do you put it on your cheeks? Your forehead? And what color should you choose?
It's hard to know the right way to apply bronzer, and even harder to select the perfect color for your skin tone.
We've got the answers to all of your frequently asked questions about bronzer, plus a few tips about how to use it.
How do I choose a bronzer?
When it comes to choosing a bronzer, there are a few things you need to take into consideration. First, think about your skin tone. If you have fair skin, you'll want to choose a light bronzer that won't be too harsh. If you have medium or olive skin, you can go for a slightly darker shade. And if you have dark skin, the sky is the limit! You can choose any bronzer shade that you like.
Next, think about the formula. Do you want a powder bronzer or a liquid bronzer? Matte bronzer or shimmery bronzer? Powder bronzers are great for sheer coverage, while liquid bronzers can give you a more intense look. A cream bronzer is always perfect for a natural look. A matte formula is great for oily skin.
Does bronzer go on or under cheekbones?
There's no one right answer to this question - it all depends on your personal preferences and the look you're going for. Some people like to apply bronzer under their cheekbones to create a contoured look, while others prefer to apply it over their cheekbones for a more natural sun-kissed effect. There's really no wrong way to do it, so experiment until you find the technique that works best for you.
Should bronzer be lighter or darker than foundation?
When it comes to bronzer, it's all about finding the right shade for your skin tone. Bronzer should be one or two shades darker than your foundation, so it gives you a natural-looking glow.
If you're fair-skinned, choose a light bronzer that has a pink undertone. If you have medium skin, go with a bronzer that has a slightly golden undertone. And if you have dark skin, look for a bronzer with an orange or red undertone.
To apply bronzer correctly, use a big brush and dust it all over your face -– starting at your forehead and sweeping down to your cheeks and then down to your chin. Don't forget to blend!
How do you pick bronzer for fair skin?
When choosing bronzer for fair skin, it's important to find a shade that is two or three shades darker than your natural skin tone. It's also important to find a bronzer that has a pink, peach, or coral undertone rather than a yellow or orange undertone, as these colors will complement fairer complexions better.
When applying bronzer, use a light hand and start by applying it to the apples of your cheeks. Then, sweep the bronzer up towards your temples and along your hairline. Finally, dust a small amount of bronzer over your forehead, nose, and chin.
How do you apply bronzer over 50?
It can be tricky to know how to apply bronzer when you're over 50, as you don't want to end up looking muddy or overdone. However, with a few simple tips, you can easily find the perfect way to add a bit of bronzed glow to your complexion.
The first thing to keep in mind is that less is definitely more when it comes to bronzer. You want to avoid going overboard, as this will just end up making you look like you've caked on a ton of makeup. Instead, focus on using just a small amount of product and building it up slowly until you get the desired effect.
Make sure that you're using the right shade. Visit the makeup counter for feedback if you're not sure.
What brush do you use for bronzer?
The answer is a big, fluffy powder brush! Using a bigger brush gives  a more subtle and natural result. Plus, it's easier to evenly distribute the product on the face.

We prefer synthetic bristles because they're less likely to absorb all the product and leave streaks. But at the end of the day, it really comes down to personal preference. If you're happy with your current brushes, then stick with them! :)
Do you put bronzer on before foundation?
Bronzer can be applied before or after foundation, but it's recommend to apply it after foundation so that you have more control over the placement.
Some people like to apply bronzer all over their face to create a "bronzed" look, while others just apply it to the areas where the sun would naturally hit their skin (e.g., across the forehead, on the cheekbones, and along the jawline). If you're not sure where to start, experiment with different placements until you find what looks best on you.
Do you apply blush before or after bronzer?
There isn't necessarily one right answer to this question - it depends on your desired result. If you want a softer, more natural look, you might apply blush before bronzer. This will help create a natural flush that looks like it's coming from within. If you're going for a more bronze goddess look, you might opt to apply bronzer first, then follow with blush on the apples of your cheeks. It really just depends on what effect you're going for!
Should you put bronzer all over your face?
Answer: That really depends on your complexion. If you have a light complexion, bronzer can add a healthy glow. But if you have a dark complexion, bronzer may make you look ashy or gray. It's always best to test the bronzer on a small area of your face before applying it all over. And when in doubt, ask a trained makeup artist for help!
Where on my face do I apply bronzer?
It's best to apply bronzer on the areas of your face that are most exposed to the sun: your forehead, temples, cheeks, and nose. When applying bronzer to the face, it is important to use a light hand and build up the color slowly. If you apply too much bronzer, you will end up looking like a Oompa Loompa.
Start by applying the bronzer to the areas that would naturally be sun-kissed such as the cheeks and forehead. Then, using a small brush or your finger tips, blend the bronzer into the rest of your face. Be sure to avoid putting bronzer around your eyes - this will only make them look tired.
The Best Drugstore Bronzer for You
The search for the best drugstore bronzer is over! After hours of research (and an unhealthy amount of product testing), we're confident in our findings. If you're looking to add a little warmth to your look, check out one of these bronzers. They all offer a beautiful, natural-looking subtle glow that will last all day long. And don't worry – we made sure to find options for every budget. Have a beautiful and glowy day!