Hooded Eyes? No Prob! Try the Puppy Liner TikTok Trend!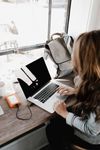 Ready to transform your hooded eye makeup game? See how the "puppy liner" TikTok craze can unlock the secret to slaying hooded eyes like a boss!
Do you have hooded eyes and struggle to find the perfect eyeliner style? Well, you're not alone!
Many people with hooded eyes or downturned eyes face a unique set of challenges when it comes to eye makeup, especially with winged eyeliner. Doing cat eyes on hooded lids feels damn near impossible.
But don't worry, because the beauty world has a new obsession that's taking TikTok by storm – the "puppy liner" trend.
In this post, we'll dive into what puppy dog eyeliner is, why it's the perfect eyeliner for hooded eyes, and how to master this adorable and eye-enhancing look.
Get ready to elevate your eye makeup game and embrace your beautiful hooded eyes with the help of this TikTok sensation!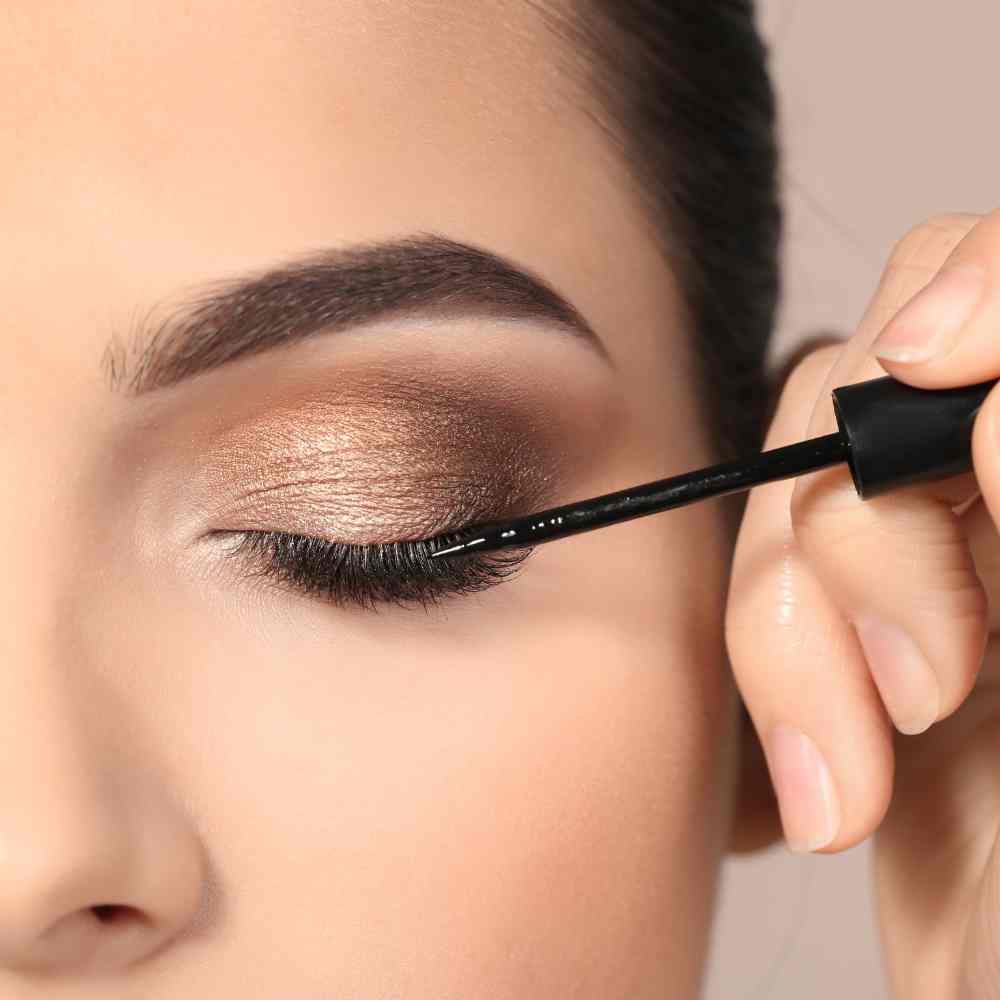 What Exactly is Puppy Liner?
Before we jump into the world of puppy liner for hooded eyes, let's clarify what this cute and trendy Korean beauty tip entails.
This technique is all about following the natural shape of your eye with your eyeliner, mimicking the adorable and innocent look of a puppy's eyes.
Puppy eyeliner works by taking a fresh take on traditional cat eyeliner styles, which often focus on creating elongated and winged looks.
The magic of this eyeliner method lies in its ability to lift and open up the eyes, making them appear larger and more awake. This is precisely what makes it a game-changer for those with hooded eyes.
Instead of fighting against your natural eye shape, puppy liner works with it, accentuating your eyes' beauty in a charming and playful way.
Why is Puppy Liner Good for Hooded Eyes?
Hooded eyes have a unique charm, but they can also present some challenges when it comes to makeup.
The extra layer of skin around the crease can make traditional eyeliner styles such as the cat eye disappear when your eyes are open. This is where puppy liner comes to the rescue! Here's why it's a fantastic choice for hooded eyes:
Lifts & Defines
Puppy liner focuses on lifting the outer corner of your eyes, creating a well-defined and visually elongated effect. This helps to counteract the appearance of hooded lids, making your eyes look more prominent.
Works with Your Natural Shape
Instead of trying to create a winged look that might get lost in the folds of hooded eyes, puppy liner follows the natural curve of your eyes. This means it's more likely to show up and make an impact.
Makes Your Eyes Pop
By emphasizing the outer corners of your eyes, puppy dog liner draws attention to the areas that are often hidden on hooded eyes. This instantly adds a touch of glamour and allure to your look.
How to Master the Puppy Liner TikTok Trend
Now that you're excited to try this technique for your hooded eyes, let's break down the steps to achieve this charming look. Don't worry; it's easier than it looks!
Step 1: Prime Your Lids
Start with a good eyeshadow primer to create a smooth canvas for your liner. This will help your makeup stay in place and prevent creasing on your hooded lids.
Step 2: Choose the Right Liner
Opt for a high-quality gel or liquid eyeliner that's easy to control. A waterproof formula is a bonus, as it will resist smudging and fading throughout the day.
Step 3: Begin the Liner
You only need to line the outer half of your eye with this technique. Start at the outer corner of your eye and apply a thin line along your upper lash line. Keep the line relatively close to your lashes for a subtle start.
Step 4: Create the Puppy Line
Now comes the fun part! Instead of winging the liner up into the hooded area of your eye, wing the liner straight out. You can now draw your lower liner and connect the top liner to your lower lash line.
Need some guidance? No problem! TikTok has a filter that is training makeup enthusiasts to place the liner exactly where it should go depending on your eye shape.
Just visit TikTok, put your phone in selfie mode and select the "Puppy Eyeliner" filter. The filter provides precise guidance on liner placement. You can capture a screenshot with the filter or use it as a guide while applying the eyeliner.
Step 5: Finishing Touches
Double-check both eyes to ensure your lines match in shape and size. If needed, make small adjustments until you're satisfied. Finish your eye makeup by applying mascara to your upper and lower lashes to further enhance the puppy-eyed effect.
Tips for Perfecting Your Puppy Lines
Here are some additional tips for making your new makeup look pop!
Master the Technique with Practice: Like any makeup technique, achieving the perfect winged liner may require some practice. Take the time to experiment with different angles and thicknesses, allowing you to discover the most flattering style that suits your eyes best.
Invest in Quality Brushes for Flawless Application: When it comes to applying eyeliner, the quality of your brushes can make a significant difference. Consider investing in a fine eyeliner brush that offers precise application, ensuring that your liner looks immaculate every time.
Patience is Key - Don't Rush the Process: Creating the perfect eyeliner is an art that requires patience. Take your time and avoid rushing, as hasty strokes can result in uneven lines or mistakes that are challenging to correct.
By approaching the process with a calm and steady hand, you'll achieve the desired flawless look.
Achieve a Polished Finish with Concealer: To achieve a polished finish, make use of a bit of concealer. This handy trick helps clean up any smudges or uneven lines, giving your liner a refined and professional appearance.
Unleash Your Creativity with Colorful Expressions: While classic black is undeniably timeless, don't limit yourself to just one shade.
Experiment with a variety of eyeliner colors to create unique and captivating looks. From bold blues to vibrant greens, let your imagination run wild and embrace the artistic possibilities that different colors can offer.
No More 'Ruff' Makeup Days
The puppy liner/hooded eyes TikTok trend is an absolute game-changer for all you folks with hooded eyes! It's the perfect way to rock your unique eye shape and have a blast with your makeup.
So, grab that eyeliner, master those puppy flicks, and get ready to slay with your captivating, wide-eyed look! Get ready to turn heads and leave 'em all drooling with your paw-some new makeup skills! 🐶✨