5 Tatcha Dewy Skin Cream Dupe Picks That Don't Disappoint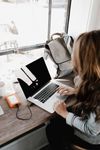 Tatcha Dewy Skin Cream got you dreaming but not ready to shell out the big bucks? Don't fret! Here are 5 amazing dupes that will have you glowing!
Welcome to the skin-care aisle! If you've been searching for a way to get that dewy, hydrated, and glowing look to your skin tone without breaking the bank, then you're in the right place.
The holy grail of pricey skincare products is Tatcha Dewy Skin Cream, but who can afford such luxe spending? Not us (at least not on a regular basis).
That's why we set out to find some amazing dupes so that everyone (including our wallets) could stand to benefit!
In this post, we'll share five duplicate choices that will have your skin loving lifetime gratitude... no fancy label required!
How We Choose the Best Dupes for You
What are the best Tatcha Dewy Skin Cream dupes? We want to know! That's why our team reads through thousands of Amazon reviews, TikTok and YouTube videos and social media posts so you don't have to!
We've compiled a list of the absolute best dupes you can find. We know after reading this article you will find the best Tatcha Dewy Cream dupe for you.
This luxurious cream is packed full of powerful anti-aging ingredients like Japanese purple rice and plumping hydration that will give your skin a dewy and healthy glow.
Specifically designed for dry skin, it intensely hydrates and nourishes, replenishing skin with mega-moisture and locking it in. But even if you have normal skin you will still benefit from using this cream, as it provides all your skin needs to look its best at any age.
Formulated with a blend of Japanese superfoods, green tea, rice, red seaweed extract and algae, this cream deeply nourishes your skin and helps keep it looking soft and youthful-looking.
Want the glowing skin you deserve without the high price? No problem, check out these dupes!
Why We Picked It
Elevate your beauty routine with this award-winning, best-selling lightweight cream that refreshes and cools your skin with just one application.
The dynamic mix of jojoba oil and squalane work together to nourish and soothe your skin while two sizes of hyaluronic acid help to increase radiance, soften and firm skin in order to minimize the look of fine lines.
Make sure your skin gets the attention it deserves without feeling weighed down and overburdened. Make Honest Beauty Hydrogel Cream part of your beauty routine and get ready to experience your complexion in its brightest, most hydrated, and healthiest state.
Why We Picked It
Rejuvenate your complexion with Bliss Ex-Glow-Sion Moisturizer. This velvety cream is formulated with advanced shea butter to nourish skin and help it combat dryness and flaking in irritated skin.
Plus, it's packed with vitamin C for mega radiance that will leave your complexion looking dewy and luminous.
The best part? This cream delivers visible results in seconds, so you don't even have to wait a few days to see a difference.
Say goodbye to dullness, and hello to mega brightness with Bliss Ex-Glow-Sion Moisturizer!
Why We Picked It
This unique formula is designed with natural, non-irritating ingredients that provide all day and night long hydration and nourishment.
This gentle cream improves your skin's moisture and oil balance while reducing fine lines and wrinkles, leaving you with a soft and smooth complexion.
This formula includes natural raspberry extracts, hyaluronic acids, and other deeply hydrating ingredients. It's also free of fragrance, hypoallergenic, and comedogenic, making it suitable for any skin type – from dry skin to oily skin and acne prone skin.
No pore-clogging or excess dryness, just a lightweight moisture that will last throughout the day.
Why We Picked It
If you're looking for a refreshing oil-free moisturizer that will help your skin retain moisture for hours on end, your search is over.
Clinique Moisture Surge™ is infused with natural ingredients like aloe bioferment and a HA Complex, as well as quality vitamin C and vitamin E.
All this adds up to infinite moisture, infinitely plump skin, and an ever-lasting dewy glow. It's the quality you expect from Clinique, a longtime beauty brand.
Why We Picked It
Glow Recipe Plum Plump is here to make your skin feel hydrated, plumped and balanced!
This hyaluronic acid whipped plum cream moisturizer will fill your skin layers with long-lasting, plumping hydration for a dewy glow. Not only that, it's quick-absorbing and non-greasy!
It contains a powerful blend of 5 different weights of hyaluronic acid that each target different layers of skin for a plump complexion.
And don't worry - Glow Recipe Plum Plump is free of all nasties like parabens, mineral oil, silicones, phthalates, drying alcohols, synthetic dyes, essential oils and synthetic fragrance. It's vegan. It's cruelty-free. And, it's the perfect moisturizer for any skin type.
Tatcha Dewy Skin Cream FAQ's
Trying to find the perfect skincare product can be overwhelming and confusing.
With so many different formulas and ingredients, it's hard to make sure you're getting the right one. Plus, there are tons of fake "dupes" that don't offer any real results.
But don't worry, we've got you covered! Our guide can help you distinguish between the real deal and the fakes. Find out which products offer the best hydration without breaking the bank.
Here are the most frequently asked questions about Tatcha Dewy Skin Cream!
What skin type is the Tatcha Dewy Skin Cream best suited to?
The Tatcha dewy skin cream is a luxurious moisturizer best suited to those with dry or combination skin.
It's formulated with Japanese superfoods such as Okinawa red algae and rice bran, which deeply nourishes and hydrates the skin. Its lightweight texture helps create an instant dewy finish that can bring life back into dull complexions.
It also contains potent hyaluronic acid, which helps lock in moisture for long-lasting hydration.
Plus, its natural ingredients like green tea make it safe and gentle enough for all skin types - perfect for those who are looking for something more luxurious!
If you're looking for a lighter gel cream, try Tatcha's The Water Cream. This formulat includes ingredients such as Japanese wild rose, leopard lily, green tea and Tatcha's proprietary Hadasei Complex.
How do you use Tatcha Dewy Skin Cream?
To use it, simply apply a pea-sized amount to clean fingertips then massage gently onto freshly cleansed face and neck with upward circular motions until absorbed. Enjoy the skin-loving benefits and dewy glow!
Is Tatcha Dewy Skin Cream for morning or night?
Tatcha's Dewy Skin Cream is a luxurious, lightweight moisturizing cream designed to provide intense hydration and long-lasting nourishment both morning and night.
The cream contains Japanese botanicals such as Okinawa red algae, which helps lock in moisture throughout the day, plus Hadasei-3 Complex™ that works to restore skin's suppleness while protecting the skin from environmental aggressors like pollution.
This formula also includes squalane oil derived from sugarcane for additional moisture without feeling greasy or heavy on the skin. Its unique texture absorbs quickly into all skin types and can be used as a rich face moisturizer during the day or at night.
Is Tatcha Dewy Skin Cream worth the price?
Absolutely! Tatcha's Dewy Skin Cream is worth every penny due to its high-end ingredients and the luxurious feel it gives your skin.
Additionally, Tatcha's commitment to responsible sourcing of their ingredients means that you can trust that all of their products will deliver the highest quality results.
Altogether, this makes Tatcha Dewy Skin Cream a truly exceptional product that definitely lives up to its price tag!
Is Tatcha actually good for your skin?
Tatcha is an incredibly popular, cutting-edge skincare brand that uses special Japanese ingredients and rituals to create effective products for all skin types.
They are known for creating luxurious products that not only nourish and protect the skin barrier, but also provide preventative measures against future damage.
Their ingredients are specifically chosen with natural antioxidants like green tea extract, rice bran oil, and algae; as well as Japanese superfoods such as wild thyme, pearl barley enzyme powder, hinoki wood oil, and more.
These carefully crafted formulas work together to create a gentle yet powerful cleansing experience that helps balance the production of sebum without over drying or irritating sensitive skin.
Rich in anti aging properties, Tatcha's face masks are among their most popular items; they help lessen the appearance of fine lines and wrinkles while rejuvenating dull complexions with natural botanical extracts and improving both skin texture and skin elasticity.
All in all, Tatcha offers safe yet potent solutions for achieving brighter complexions with less effort than conventional beauty brands!
Do Tatcha products have retinol?
Tatcha consciously avoids incorporating retinol in their formulations. Their primary focus is on nurturing and caring for the skin, acknowledging that retinol has the potential to cause irritation and compromise the skin barrier.
Additionally, there exist a plethora of innovative alternatives to retinol in today's market, capable of emulating its effects and producing remarkable outcomes.
Central to their Japanese philosophy is the belief in revitalizing skincare with utmost care and dedication.
Which Tatcha cream is best for anti-aging?
The Tatcha Ageless Enriching Renewal Cream is widely regarded as the best face cream for anti-aging.
This luxurious cream uses Japanese botanical extracts, like Uji green tea and Okinawa mozuku algae, to help reduce the appearance of wrinkles, fine lines, and sun damage while deeply nourishing your skin with antioxidant-rich ingredients.
Additionally, its formulation includes Hadasei-3™ Complex: a trinity of Japanese superfoods that replenish essential moisture and deeply condition skin from within. With continued use of this cream, you can expect youthful looking skin that's soft to the touch.
But the Dewy Skin Cream Tatcha makes is just as good which is why we wen't looking for so many dupes!
The Best Tatcha Dupe for Your Skin
We've presented the best Tatcha Dewy Skin Cream dupes out there so you can have your share of dewy skin without breaking the bank.
As mentioned before, customer reviews have really backed up these brands as great alternatives to Tatcha's cream to keep your healthy skin soft and moisturized.
We hope you enjoyed this article and found it helpful in finding the perfect product for you! It may not be exactly like Tatcha Dewy Skin Cream, but with any of these products, you'll surely be as close as possible.
So take a look at our recommendations and give them a try if you're looking for glowing skin on a budget - what have you got to lose? Go ahead and get ready to bask in your newfound dewy glory!