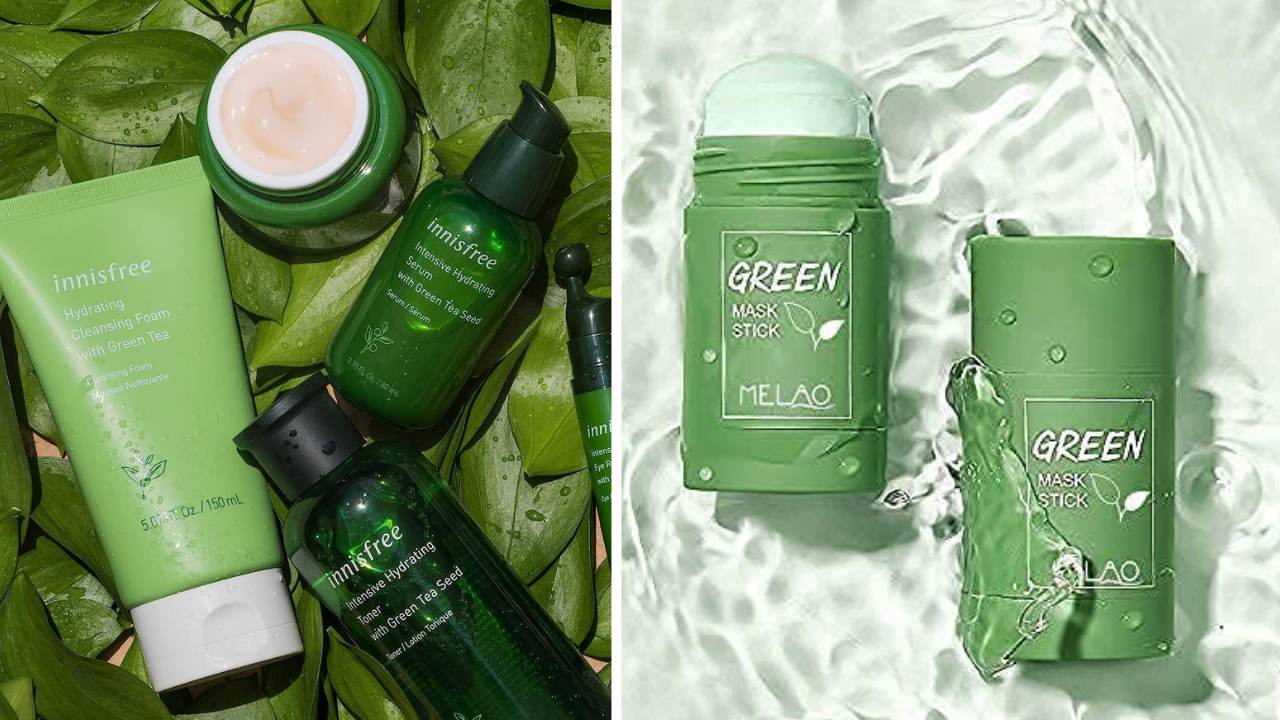 The 5 Best Green Tea Pore Cleanser Picks to Unclog Pores!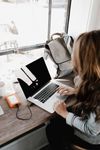 Transform your skin and unblock clogged pores with these five green tea pore cleansers. Based on customer reviews so you know they're good!
We all want clear, glowing skin — but how do you achieve that? Well, effortless pore cleansing and removing excess dirt can be achieved with the help of green tea!
That's right: this powerhouse ingredient could be just what your skincare routine needs to give you that gorgeous complexion.
We know it might sound too good to be true, but using green tea as an astringent can really unclog pores and leave you feeling squeaky clean.
To prove it, we've rounded up our favorite green tea-infused cleansers — each one is guaranteed to take care of your skin in a different way so get ready for dramatically clearer pores!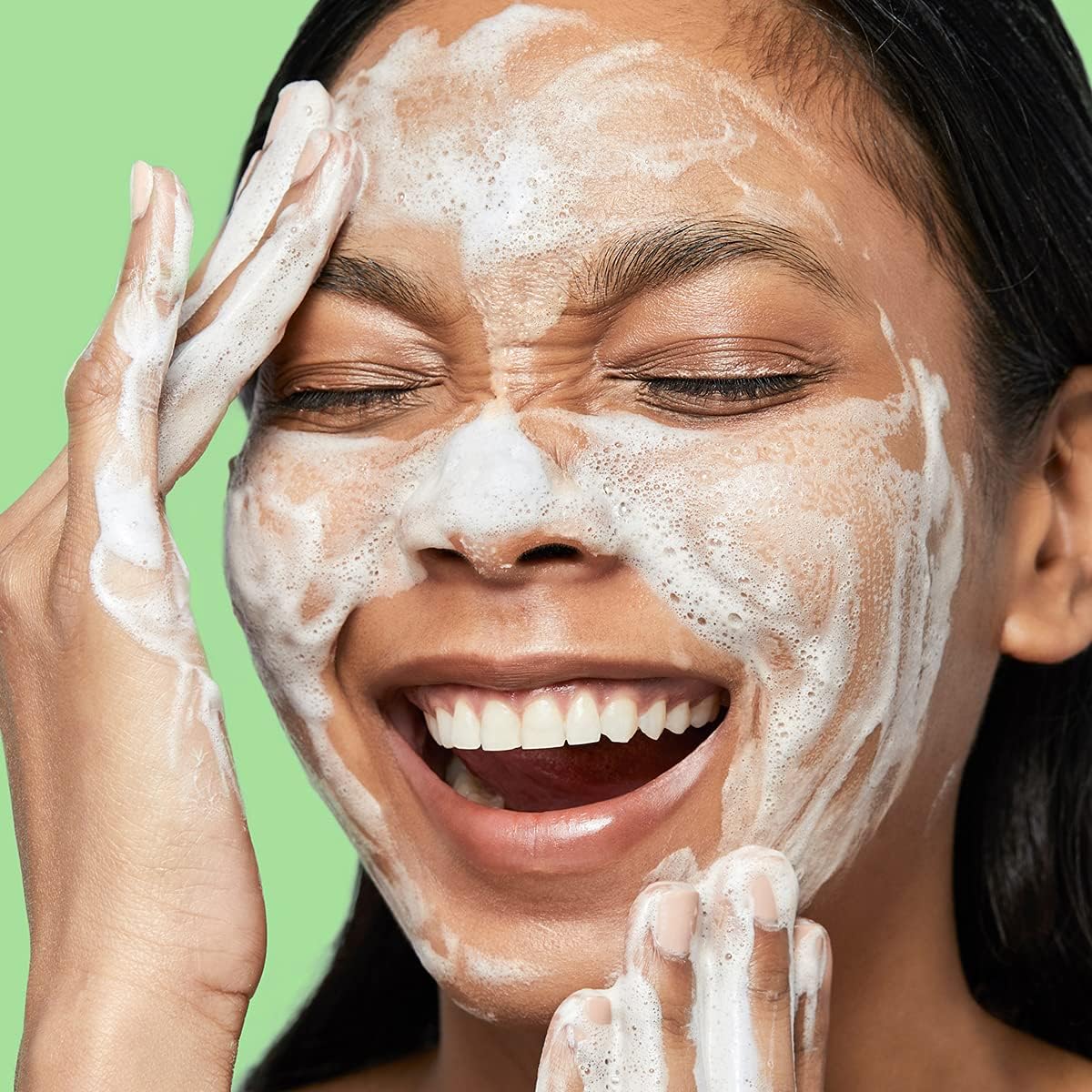 How We Choose the Best Cleansers for You
What are the best pore cleansers containing green tea? We want to know! That's why our team reads through thousands of Amazon reviews, TikTok and YouTube videos and social media posts so you don't have to!
We've compiled a list of the absolute best of the best. We know after reading this article you will find the best cleansers for you.
Why We Picked It
Introducing the Melao Green Mask Stick – your ultimate skin care companion to keep you looking and feeling your brightest.
This green tea cleansing mask stick packs a punch with ingredients, such as organic aloe leaf juice, organic olive fruit oil, rooibos leaf extract and jojoba seed oil.
It also contains hyaluronic acid, vitamin E, hydrolyzed corn starch, glutamic acid and (of course) green tea extract.
This exclusive formula penetrates deep layers to effectively reduce blackheads and balance your skin's oil secretion and bring out its natural beauty. So say goodbye to dull skin, and hello to refreshed skin.
With just one use of this green tea mask stick, you'll feel confident knowing that you're treating your face to rich nourishment that won't clog pores or leave residue.
Why We Picked It
Introducing the Neogen Dermalogy Green Tea Real Fresh Foam that brings together all the best in skincare!
With the freshness of 100% real fruit and containing 99 kinds of natural ingredients, this powerful cleansing foam is enriched with green tea extract for pore care, skin calming and moisturizing.
Never worry about dryness again - enjoy a gentle, deep cleanse that still leaves your natural skin moisture behind.
Regular use will give you visibly improved skin after just seven days as this cleansing foam has been clinically tested and proven to deliver effective results.
Get ready to glow! Neogen's cleverly formulated product ensures a stimulating-relief care that can only be acquired by using the most advanced dermatology technology – all while keeping things natural.
Experience a refreshing sensation like no other that leaves you feeling truly revitalized!
Why We Picked It
Ready to throw your old facial cleanser in the trash? Say hello to Innisfree Hydrating Cleansing Foam with Green Tea, a creamy cleansing foam infused with triple amino acid complex.
Forget what you know about ordinary cleansers and embrace this cleverly crafted formula, made from USDA-certified organic green tea grown on Jeju Island.
It also contains amellia sinensis leaf extract (an antioxidant), stearic acid (an emollient), lauric acid (anti acne ingredient) and potassium hydroxide (pH balancing).
With its rich, micro-fine bubbles and a naturally derived surfactant from green tea root, it whisks away dirt and impurities while replenishing hydration.
Get ready for skin that feels clean, soft and oh so refreshed!
Why We Picked It
Get squeaky clean oil control with Proactiv Green Tea Foaming Face Cleanser!
This deep-cleaning facial cleanser is like a cup of green tea for your skin: it's loaded with antioxidants to leave your face feeling smooth and hydrated.
The combination of natural oils, Australian superfruit kakadu plum, and revitalizing green tea helps your skin look its best right away – what a great morning pick-me-up!
This complex blend of antioxidants helps protect and nourish your skin in the long run, combating those pesky free radicals.
And don't worry about it being too harsh on your sensitive areas; this foaming face wash is designed to be gentle enough for all skin types.
Why We Picked It
Say goodbye to pesky blemishes and excess oil with Plum's Green Tea Pore Cleansing Face Wash!
This soap-free and SLS-free cleanser gently foams without drying out your skin, leaving you feeling clean and refreshed every time.
With natural antioxidant-rich green tea extracts and glycolic acid, this face wash fights off acne-causing bacteria while exfoliating your skin thanks to its cellulose beads.
Safe for oily and combination skin types, as well as acne-prone individuals, this miracle in a bottle is vegan, paraben-free, phthalate-free, cruelty-free… basically all the "frees" you'd want in a skincare product. But you can thank the glycolic acid for the exfoliation it will do for you!
Green Tea Pore Cleanser FAQ's
Here are the most frequently asked questions about best green tea cleansers and cleansing your pores.
Does green tea really clean your pores?
Absolutely! Green tea cleansers are a highly effective way to deep-cleanse skin dirt and grime and help clear out clogged pores.
The antioxidants present in green tea can reduce inflammation, while the polyphenols work to remove dirt, grime, and bacteria from large pores.
Using a green tea cleanser can also help control excess oil production and keep your skin looking healthier overall.
In addition to that, they're often gentle enough for daily use so you don't have to worry about drying or irritating your skin with harsh chemicals.
So how exactly do green tea cleansers clean our pores? It's all thanks to their combination of natural ingredients like essential oils and vitamin E which helps reduce inflammation on the skin's surface.
Additionally, these products contain catechin — an antioxidant found in green tea — which has antifungal properties and helps draw out impurities from clogged pores without stripping away too much of your skin's natural moisture barrier.
Green Tea Cleaners are a great way to refresh your complexion without harsh chemicals or irritants. When used regularly it can help keep breakouts at bay as well as improve overall clarity and radiance for brighter looking skin!
What do estheticians use to clean pores?
Estheticians are highly skilled in the art of skin care and facial treatments, so they utilize a variety of different tools and methods to clean pores.
Generally speaking, estheticians use a variety of gentle exfoliants such as alpha hydroxy acids (AHAs) or enzymes that help break down dead skin cells, oil, and dirt from deep within the pores.
Additionally, estheticians also make use of extractions – either manually using their fingers or with special devices like comedone extractors – to remove stubborn clogs for more effective pore cleaning.
Facial steams can also be done which helps loosen the pores before extraction.
Finally, beyond mechanical exfoliation techniques like AHAs or manual extractions, some estheticians may choose to apply medical grade chemical peels in order to encourage deeper pore cleansing while providing additional anti-aging benefits on top of improving overall complexion.
What do dermatologists recommend for clogged pores?
If you have clogged pores, the first and most important thing to remember is that prevention is key!
The best way to prevent your pores from getting blocked up in the future is to practice good skincare habits: cleanse your face twice daily with a gentle cleanser; exfoliate regularly; wear sunscreen daily; avoid touching or picking at your skin; keep your hair off of your face; and eat a healthy, balanced diet.
That said, there are plenty of other solutions out there for existing clogged pores.
Dermatologists recommend trying over-the-counter topical solutions such as salicylic acid or benzoyl peroxide, using oil-free moisturizers with noncomedogenic ingredients, talking to a dermatologist about prescription medications if necessary, using clay masks or pore strips on occasion, and opting for professional extractions if needed.
Of course, it's always wise to consult with a board certified dermatologist before taking any steps - they can help advise you based on your specific skin type and condition.
The Best Pore Cleanser for Your Skin
So what are the best green tea pore cleansers that leave your skin feeling amazing? According to customer reviews, the best cleansers include the brands we featured in this post.
We've included links to shop online so you can check out prices and reviews of these products for yourself.
Looking for a pore cleanser that does not contain green tea? We can make some suggestions! Tap the button below for more pore cleansers, voted the best according to customer reviews.