Smell Like a Celebrity: The Best Black Opium Dupe Picks!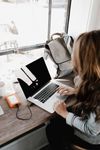 Want to smell like a star? Get the same iconic scent of YSL's Black Opium without spending your hard-earned money on it. Here are the best dupes!
Everyone wants to smell like a celebrity without spending champagne prices.
That's why we've taken it upon ourselves to find the top 5 best dupes for Yves Saint Laurent Black Opium fragrance.
These are fragrances that last all day long, but at prices that won't have you checking your bank account every time you spray it on!
So put down the real thing and join us as we explore these amazing dupes for YSL Black Opium - surely one of them will become your favorite scent in no time!
How We Choose the Best Dupes for You
What is the best YSL Black Opium dupe? We want to know! That's why our team reads through thousands of Amazon reviews, TikTok and YouTube videos and social media posts so you don't have to!
We've compiled a list of the absolute best of the best YSL fragrance dupes. We know after reading this article you will find the best Black Opium dupes for you.
Stop, breathe, and get ready for a real kick of scent! Introducing YSL Black Opium, an addictive and empowering feminine fragrance from Yves Saint Laurent.
This incredible Eau De Parfum Spray for Women is the perfect way to make yourself stand out, no matter where you go.
Dare to take your senses on a journey with this unique blend of adrenaline-rich coffee notes merged with soft white flowers and sweet vanilla nuances. Balanced by base notes of pear, bitter orange blossom and woody patchouli tones.
Get your dose of this intoxicating scent today, but be warned – you'll definitely be begging for more!
Why We Picked It
This feminine, yet modern scent takes you on an unforgettable voyage.
With top notes of orange blossom, coffee and ambery vanilla, it exudes a subtle yet intense aroma that will make heads turn as you walk pass by.
Whether it's for everyday use or special occasions, the floral notes of this alluring fragrance will certainly highlight your presence in any setting!
So take the plunge into something new and unexpected with Zara Gardenia today.
Why We Picked It
Who likes to settle for anything less than the best? Certainly not us! That's why we bring you Black Opinion – a fragrance that stands out from the rest and mimics YSL's signaTure Black Opium scent.
Crafted using only the finest ingredients, Black Opinion offers a sweet vanilla coffee blend with subtle hints of warm spiced floral and fruit accords.
It's the perfect scent for cooler nights during the winter and fall seasons when all you need is something to warm you up and keep you cozy.
After all, what better way to transform an ordinary night into something special than with a scent that stands out from the crowd?
Whether it's a romantic night out or just some time spent with friends, Black Opinion will ensure that your presence is noticed. So make sure you don't miss out on this incredible signature fragrance that comes for an amazingly low price.
Why We Picked It
Introducing Instyle Fragrances for women, the perfect way to leave a long-lasting impression!
At Instyle, they don't mess around with quality. These established perfumers in the U.S. and U.K. craft and evaluate high quality fragrances using only the finest fragrance oils and ingredients from around the world.
So you can indulge in our signature scent—an intoxicating blend of juicy pear, orange flower and almond blossom with a sensual finish of cedar wood, vanilla bean and cashmere wood that's sure to dominate any occasion.
Plus—it gets better! Instyle Fragrances are conscientiously crafted with you in mind: they're vegan, paraben free and cruelty free so you can smell divine while also feeling great about buying this cozy scent.
Why We Picked It
Say hello to CA Perfume's Black Opinium—a warm scent that rivals the top of the line luxury fragrances without overspending. Now you don't have to splash out on overpriced perfumes to pull off a luxe look.
Crafted with an exquisite blend of pear, pink pepper, orange blossom, coffee, jasmine, bitter almond, licorice, vanilla, patchouli, cedar and cashmere wood aromas.
In true American fashion our master perfumer has pushed the boundaries of sophistication in fashion and fragrance to completely transform your everyday vibe.
So don't wait any longer—Black Opinium is your ticket to unlocking a new level of sassiness and extravagance. Show them who's boss!
Black Opium FAQ's
You're considering buying YSL perfume, but you have some questions.
Buying a new perfume can be tricky - you want to make sure you get the right scent for you. But with all the different options out there, where do you start?
We've got you covered. Here are the most frequently asked questions about Black Opium perfume, answered by our team of experts.
Why does Black Opium smell like?
YSL Black Opium is a truly unique scent, offering an enigmatic combination of gourmand notes of coffee and white florals that tantalize the senses.
This scent has been described as "bold and modern," thanks to its dynamic fusion of floral accords such as freesia, jasmine, orange blossom, and sweet patchouli.
The top notes are comprised of intense pink pepper alongside pear to give it a fruity start.
As it transitions into the heart, strong coffee tones mingle with more subtle white flowers like jasmine for an edgy but smooth scent.
Finally, cedarwood rounds out the base with a hint of warmth from its woody aroma. With this captivating concoction of aromas combined in one fragrance, you won't find anything quite like YSL Black Opium!
Who wears Black Opium perfume?
Black Opium is a women's scent created by iconic French fashion house Yves Saint Laurent, released in 2014.
Its unique mixture of coffee and vanilla gives it an alluring aura that draws in its wearers, making it one of the most popular fragrances on the market today.
This intoxicating aroma has become a favorite among celebrities such as Kylie Jenner, Paris Hilton, Kendall Jenner, and Selena Gomez—all known for their impeccable style and bold personality.
Avid fashionistas are also seen wearing this sweet yet mysterious scent at events all over the world.
With notes of blackcurrant nectar and white florals like jasmine absolute combined with pink pepper, this head-turning fragrance is perfect for trendsetters looking to make a statement wherever they go.
But who really wears Black Opium? Everyone from A-list stars to everyday people love this captivating perfume!
Is Black Opium lasting?
Black Opium, the mysterious and unique fragrance, is definitely one to make a lasting impression. It has become a cult favorite due to its ability to linger long after application.
The creamy coffee notes mix with oriental patchouli, zesty orange blossom, and warm vanilla for an addictive scent that lasts all day.
To maximize the longevity of your fragrance you should follow these simple steps:
1) Apply it directly onto the skin - try using pulse points such as your wrists and behind the ears
2) Layer your fragrances - applying lighter scents underneath heavier ones will help them last longer
3) Use an unscented moisturizer before applying perfume – this helps lock in the scent molecules so they last longer on your skin
4) Store it correctly – keep your perfume away from direct sunlight or sources of heat as this can accelerate evaporation. Make sure it's stored tightly closed at room temperature for maximum performance.
5) Reapply throughout the day - light reapplication during key moments like after lunch or before going out helps maintain Black Opium's unique smell throughout any activity you may have planned!
When coupled with these tips, you'll find that Black Opium is impressively enduring for hours on end!
How can you tell if Black Opium is real?
If you're looking to purchase a bottle of Black Opium perfume, it can often be hard to decipher whether or not what you are buying is the real thing.
As with many luxury goods, there are counterfeit versions of Black Opium that have been created and sold on unsuspecting buyers.
To ensure the authenticity of your purchase, here is a helpful guide on how to tell if Black Opium is real:
1. Check for the black hologram sticker: An original bottle of Black Opium will come with a black hologram sticker on its bottom—this means that it has been verified by YSL as genuine. If this sticker isn't present, then it's likely that your product isn't authentic.
2. Make sure there aren't any spelling errors: A sign of an imitation bottle is poor spelling and grammar when labeling–be sure to double-check your label before making a purchase!
3. Compare prices across retailers: You'll find that well-known online retailers tend to sell YSL products at competitive prices; if something seems far too good (or cheap) to
4 . Look out for third party sellers: Whenever possible try to buy directly from Yves Saint Laurent themselves or other official stores rather than relying upon third party sellers – this usually offers more assurance when purchasing expensive items like fragrances!
Always make sure the seller has sufficient feedback/reviews before placing an order just in case anything goes wrong during delivery process too!
By following these simple steps you can ensure that your next bottle of Black Opium will be legitimate and free from any fake copies !
What perfume did Marilyn Monroe wear?
People have been fascinated by Marilyn Monroe's signature scent since the 1950s!
According to documentary sources, she was known to wear Chanel No. 5 almost exclusively - enough so that it became her signature fragrance.
In fact, in a statement given during an interview with Georges Belmont on French television, Monroe famously declared: "What do I wear in bed? Why, Chanel No. 5 of course!"
However, other sources suggest that she actually owned and wore many different perfume brands throughout her life such as Lanvin Arpège Parfum René Lalique and Lauder Youth Dew.
She was quoted saying once that, "A woman who doesn't wear perfume has no future." indicating just how much attention she paid to the art of fragrance.
No matter which scents were used for personal preference or work contracts, one thing is for sure: Marilyn had impeccable taste
The Best Black Opium Dupes for You
So what are the best Black Opium dupes? According to customer reviews, the best knockoffs for YSL's Black Opium include the brands featured in this article.
We've included links to shop online so you can check out prices and reviews of these fragrances for yourself.
Looking for more fragrance dupes? How about Tom Ford? Tap the button below for our list of the best Tom Ford Bitter Peach dupes!