The Baccarat Rouge 540 Dupe That's Going Wild on TikTok!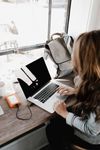 Baccarat Rouge 540 is known for its heavenly scent, but what if we told you that you can get this luxury scent at a fraction of the cost?
Are you looking for the luxurious scent and mystique of Maison Francis Kurkdjian's Baccarat Rouge 540 without running up your credit card? We've got you covered!
From dupes to competitively priced perfume alternatives that offer a similar fragrance, we have rounded up everything you need to get your hands on a sweet-smelling dupe with the same quality of this top-tier perfume.
Luxury doesn't have to come with an outrageous price tag - these perfumes not only smell just as good as Baccarat Rouge 540 but they won't cost nearly as much.
Get ready to explore this marvelous collection of sensual scents. Let's dive right in!
How We Choose the Best Dupes for You
What are the best Baccarat Rouge 540 dupes? We want to know! That's why our team reads through thousands of Amazon reviews, TikTok and YouTube videos and social media posts so you don't have to!
We've compiled a list of the absolute best of the best. We know after reading this article you will find the best Baccarat Rouge 540 dupe perfume for you.
This iconic fragrance takes its inspiration from the vibrant environment surrounding the esteemed Baccarat crystal manufacture to mark their 250th birthday.
Wrapped up in a vivacious mixture of breezy jasmine, radiant saffron, and woody tones of freshly-cut cedar is an aroma that exudes an alluring elegance like none other.
From the exquisite bottle down to its captivating perfume, a single spritz of Maison Francis Kurkdjian Paris Baccarat Rouge 540 is sure to put a little bit of sparkle and sophistication in any ensemble.
So take your wardrobe—and your fragrance collection—up a notch with this shimmering beauty for a special way to celebrate life's special occasions!
Don't want to pay full price? No problem! Keep reading for the best dupes we found according to customer reviews.
Why We Picked It
We're excited to introduce you to Chandelier, the musky, woodsy amber unisex fragrance with floral notes.
Created with meticulous detail, this reversed engineered fragrance is as close to the original that we have found.
With light top and middle notes of jasmine and saffron combined with amber wood and ambergris, the scent builds on sweet base notes of fir and cedarwood overtones.
A truly gender-neutral, signature scent, Chandelier is an assertive and addictive aroma that will keep heads turning wherever you go, whether in casual or formal attire!
Why We Picked It
Get ready to revel in the deliciousness of Zara's Red Temptation! This delectable eau de parfum is a dupe of the wildly popular Baccarat Rouge 540, so you know it's good.
Every time it gets restocked it sells out, because one whiff of this scent and you'll be hooked.
Orange, amber notes and evernyl make up the opening notes of this fragrance which means you will be enveloped in bright and juicy aromas that tantalize your senses.
Hints of saffron and coriander add depth whilst bitter orange provides an attractive contrast to the luminous floral bouquet.
The star of the show: jasmine - which elevates this scent with its modern, praline accord that partners intoxicatingly well with woody moss and an alluring musky cloud.
No matter how often you wear it, Red Temptation from Zara practically oozes femininity - passionate yet mysterious at once.
Why We Picked It
Fancy a fragrance that's fit for a king? Amber Oud Rouge is the unattainable luxury you've been searching for – and it couldn't be easier to get your hands on.
Every spritz of this special scent is like a magical experience, with its combination of saffron, amber wood, ambergris, agarwood, fir and cedar creating an enchanting and opulent aroma.
Fit for royalty, Amber Oud Rouge is so regal many call it royalty dupe of Baccarat Rouge 540.
Why We Picked It
If you've been searching for a dupe for Baccarat Rouge 540, your search is officially over. You may have already run into Ariana Grande's fragrance while searching for dupes. There's a reason why!
This fragrance merges of alluring lavender blossom, forbidden juicy pear and mouth-watering bergamot.
The addictive scent opens up with a dreamy blend that will make your heart sing.
But the sweet scent doesn't stop there; every spritz brings with it a luxurious touch of creme de coconut and praline that surround you with a blanket of comfort.
Exotic vanilla adds an unexpected twist to this already unforgettable scent.
Why We Picked It
Plus, some people say this fragrance smells just like Baccarat Rouge 540…only sweeter. Although, you'd never know by looking at the bottle!
This out-of-this-world fragrance takes its inspiration from the stars themselves.
It has notes of pink rose, sandalwood, pink pepper and patchouli for a scent that's both floral and earthy.
But be warned—this dreamy elixir may just have the power to whisk your imagination away on a moonlit night.
So why pay an astronomical price for perfume when you can get this celestial deal at a fraction of the cost?
Why We Picked It
If you thought Baccarat Rouge 540 was a delight, wait until you get a whiff of Quality Fragrance Oils' impression of Baccarat Rouge 540!
Its delightful fragrance will last all day long, so you don't have to worry about any mid-day spritzes.
Plus, it's made with 100% pure fragrance oil and zero alcohol added. And the travel-friendly roll on packaging makes it perfect for taking with you everywhere you go.
So if you want to experience the same scent of Baccarat Rouge 540 on an entirely new level - look no further than Quality Fragrance Oils.
Baccarat Rouge 540 FAQ's
Buying a new perfume can be daunting. There are so many questions that need to be answered before you make your purchase.
How long will it last? What does it smell like? Is it too strong or too light? Will it clash with my other fragrances or fruity scents?
We've collected the most frequently asked questions about the Baccarat Rouge 540 brand and perfume, and have provided answers to help you make the best decision for you about this spicy scent.
What does Baccarat Rouge 540 smell like?
Baccarat Rouge 540 is a luxurious, sophisticated body mist with top notes of saffron, middle notes of jasmine, and base notes of cedarwood. It creates a sweet, intense aroma that is both elegant and bold.
Why is Baccarat Rouge 540 so popular?
Baccarat Rouge 540 has become a cult favorite fragrance for good reason. It's unique, mysterious, and alluring scent has captivated the noses of celebrities, fashionistas and everyday folks alike!
From top to bottom, Baccarat Rouge 540 is infused with an unexpected blend of ingredients.
The initial tone of this sensual perfume is floral and citrusy thanks to jasmine grandiflorum absolute from India and zest from calabrian bergamot being at the heart of this fragrance - enhancing its sweetness without overpowering it.
Its strong presence doesn't vanish; instead it transitions into a musky yet soft base composed of ambergris tincture mixed with cedarwood and iris.
This combination gives off earthy undertones which balance out the aroma for some remarkable complexity that create an unforgettable signature scent experience!
Baccarat Rouge 540 isn't just popular because of its beautiful appearance - it's also sought after due to its boldness that can be enjoyed year-round no matter what season or occasion you find yourself in!
Whether at a romantic dinner or dancing through winter night skies – this timelessly sophisticated fragrance will remain your loyal companion along every journey you embark upon as it exudes an air worth remembering for years to come!
Is Baccarat Rouge 540 worth it?
Baccarat Rouge 540 is definitely worth the price. It's a luxurious and exquisite scent that will be sure to make you stand out in the crowd.
Besides its fabulous scent, this extravagant eau de parfum also comes with an exceptional bottle design crafted with crystal clear glass made from France's Baccarat Crystal House which has been crafting since 1764!
The timeless symbol of knowing luxury displayed on every flacon stands testimony to over 250 years of unmatched excellence in craftsmanship.
Baccarat Rouge 540 is truly a luxurious splurge worthy delight that deserves every penny spent on it – it makes for unforgettable memories each time you set eyes upon it or spray some onto your skin.
But, if you want to save some cash, we recommend the dupes we featured in this article or another recommendation is Glasshouse Fragrances Midnight In Milan Eau De Parfum.
What is the most expensive perfume in the world?
The answer to this question is a resounding yes! Shumukh by Nabeel Perfume is definitely one of the most expensive perfumes in the world with a price tag of $1.295 million.
Shumukh by Nabeel has achieved such an impressive price tag due to its unique blend of scents and high quality oil ingredients that are sourced from all over the world.
Its distinct notes of jasmine, frankincense and orange flower petals mixed with subtle hints of sandalwood make for an unforgettable scent.
It's no wonder why this signature fragrance from Nabeel Perfume has become so popular amongst celebrities, royalty and luxury-lovers alike!
Not only is it renowned for being very pricey but also for being incredibly exclusive - each individual bottle comes with 12 carats worth of diamonds embedded within its lid - talk about luxury!
What is the oldest perfume in the world?
The world's oldest perfume is said to be from Egypt, created over 4,000 years ago.
Ancient Egyptians used fragrances for spiritual purposes and medicinal remedies as well as for everyday hygiene.
They made their perfumes by combining various ingredients like leaves, spices and animal secretions which were then mixed with oil or wine.
Today, some of these same ancient perfume recipes are still being used in the production of modern-day perfumes.
What was Princess Diana favorite perfume?
Princess Diana was no stranger to luxurious indulgences, so it's no surprise that one of her favorite fragrances was the iconic First by Van Cleef & Arpels.
This legendary scent, launched in 1976, remains an object of fascination for fragrance aficionados and style icons alike.
The secret behind the scent is a blend of rose, jasmine, honeysuckle and iris—with each note playing its own role in creating an impression of true femininity and elegance.
The top notes offer a soft floral aroma with hints of citrus notes while the heart notes emit a warm aroma reminiscent of freshly cut flowers on spring mornings.
Finally, the base notes provide depth with delicate musky undertones combined with vanilla and patchouli for a balanced finish.
Princess Diana wore this classic perfume for important events such as state dinners or royal visits; it certainly seemed to enhance her allure and grace wherever she went!
The Best Baccarat Rouge 540 Dupe for You
So what are the best Maison Francis Kurkdjian perfume dupes? According to customer reviews, the best fragrances include the brands we featured in this article.
We've included shopping links so you can check out prices and reviews of these perfumes for yourself.
Looking for more fragrance dupes? How about Tom Ford? We found dupes for Tom Ford's Lost Cherry and Bitter Peach. Tap the button below for the list!