The Best Tom Ford Lost Cherry Dupe to Smell Like Luxury!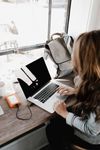 Don't want to shell out for a Tom Ford fragrance? Check out our list of the 5 best Tom Ford dupes that will make you smell like a million bucks!
Are you trying to find the perfect way to make a statement without breaking the bank? Look no further, because we've got just the thing!
Treat yourself (or your loved ones) to a sweet aroma that smells like a million bucks - and on a budget, too.
Don't worry if you can't drop hundreds of dollars on the amazing smelling scent of Tom Ford Lost Cherry.
There are 5 dupes that will still give you all those sweet and smoky cherry notes, minus the hefty price tag.
Keep reading as we walk you through how to get celebrity-level scents for less with our ultimate guide to finding the best Tom Ford Lost Cherry dupe!
How We Choose the Best Dupes for You
What is the best Tom Ford Lost Cherry fragrance dupe? We adore fruity fragrances and we want to know!
That's why our team reads through thousands of Amazon reviews, TikTok and YouTube videos and social media posts so you don't have to!
We've compiled a list of the absolute best of the best. We know after reading this article you will find the best fragrance dupe for you.
Tom Ford's Lost Cherry is a deliciously hypnotic scent. It will simultaneously tantalize your senses and leave you wanting more.
If you ever wanted to be taken on an intriguing journey, this scent will take you there!
The warm and inviting gourmand notes of sweet black cherry, tonka bean and almond make up the core of this mesmerizing fragrance, giving way to a rose and jasmine blend that will enchant your olfactory receptors.
To echo the cherry-on-top experience that is Lost Cherry, its luscious container is designed in a deep cherry red hue with highlights of pale pink – just like cherry blossoms in bloom!
Shake things up and get ready for an unforgettable aromatic adventure with this fragrance – an undeniable must-have for cleverly wicked individuals.
Don't want to spend over $500 on a bottle of perfume? No problem! We found a lost cherry alternative for every price range. Keep reading for the best dupes!
Why We Picked It
Introducing Fake Love Cherry – the doppelgänger of sophistication!
Reverse engineered to find the perfect clone of your favorite fragrance, this powerfully insatiable scent is sure to make you fall in love.
Sour cherry liqueur melds with jasmine and rose while vanilla forms the base, creating a stunning amber floral fruity aroma that is at once exotic and inviting.
With premium ingredients used by this lab, this luxurious scent will last all day long.
Why We Picked It
Get ready to melt right in - Banana Republic Icon Dark Cherry & Amber has got you covered!
This floral oriental scent starts with a juicy black cherry top note that will have you hooked at first sniff.
Followed by pink freesia and a heart of cherry blossom and praline, this mix of sweet florals is the perfect partner to finish off on the wild side.
Blonde cedar and red amber create an undeniably warm and inviting base - it really doesn't get better than this ambery cherry scent!
Why We Picked It
Get ready to experience the ultimate sweet seduction with Alexandria Fragrances' Fructus Virginis!
Take a dose of this irresistibly juicy cherry cocktail, made up of invigorating black cherry scent, dazzling cherry syrup and lip-smacking cherry liqueur.
Enjoy with a hint of almond for that after-dinner taste you can't refuse, plus a touch of soft jasmine sambac blend and generous tones of tonka bean creaminess.
Life's a bowl of cherries - now you can get it in the one bottle! Let your senses embark on the captivating journey of Fructus Virginis from morning 'til night, no matter the weather.
Jump into its delicious blend of black cherry, bitter almond, griotte syrup and more for an exhilaratingly clever experience.
Why We Picked It
Introducing Last Cherry from CA Perfume – a unique fragrance that will turn heads and tantalize the senses!
This sophisticated blend starts with top notes of sour cherry, bitter almond and liquor that get your attention and keep you wanting more.
The middle notes of plum, turkish rose, and jasmine sambac bring a dreamy atmosphere to the scent.
Finally, base notes of tonka bean, vanilla, peru balsam, cinnamon, benzoin, sandalwood cloves and patchouli give this aroma a depth and complexity that are hard to beat.
It's no wonder why Last Cherry has become an instant classic!
Plus each CA Perfume is made in the USA using only premium grade ingredients so you know they last much longer than other fragrances.
Why We Picked It
This irresistible aroma is like stepping into the warmth of a cherry amaretto dream, with notes of cherry liqueur, almond, rose absolute and jasmine.
The deep base notes of Peru balsam, tonka bean, sandalwood, vetiver and cedarwood make this an unforgettable fragrance experience that lingers all day.
And when it comes to convenience and practicality, these perfume roll on oils are second to none.
The glass bottle with stainless steel roller ball makes sure your precious liquid is securely stored, while the easy to use roll-on feature means you can achieve significant coverage on all your favorite pulse points in one go.
And thanks to their 100% alcohol free composition they'll last longer than most fragrances out there.
Tom Ford FAQ's
You want to buy this luxury scent, but you're not sure if it's the right fragrance for you.
Buying perfume can be a difficult decision. It's important to get the perfect scent that will make you feel confident and fabulous. But with so many options, how do you know which one is right for you?
We've got you covered. Here are the most frequently asked questions about this brand so that you can make an informed decision before buying.
Is Tom Ford Lost Cherry a unisex perfume?
At first glance, Lost Cherry may seem like a unisex scent—it has the perfect balance of sweet and tart notes that can be appreciated by both men and women.
However, upon closer examination, it seems that this fragrance is most popular with female customers.
Tom Ford Lost Cherry draws inspiration from the beauty of carnal fruits such as cherries, plums and raspberries.
The top notes feature sweet orange blossom essence balanced by bitter almond to create a luxurious yet edgy aroma.
Meanwhile, the heart of the scent is composed of delicate Brazilian rosewood surrounded by madagascar vanilla bean for an utterly feminine aura.
Finally, at its base lies sandalwood intertwined with vetiver that adds a subtle woody finish to round out this interesting composition.
Overall, the cherry note of this fragrance is undeniably unique in its complexity without being overpowering or too drastic in terms of fragrant depth; thus allowing it to be perfectly suitable as either an everyday wear or special occasion accompaniment regardless of gender identity!
Why is Tom Ford perfume so expensive?
This luxury perfume is expensive because it is crafted with high-quality, luxurious ingredients and packaging.
Additionally, the product is seen as a symbol of status, which contributes to its higher price tag.
The fragrances are also created in limited quantities and can be difficult to acquire, adding to their exclusivity and cost.
How long does Lost Cherry last?
Ah, Lost Cherry — the timeless fragrance that has been turning heads left and right since its launch.
Its tantalizing scent is designed to be elegant, subtle, and alluring in a way that no other fragrance can reproduce.
So let's talk about how long it lasts! On average, Lost Cherry lasts around 9 hours—that's 3 hours more than the average eau de parfum!
Thanks to its unique blend of fruity top notes like black cherry and ripe raspberry blended with warm base notes of sandalwood and tonka bean absolute, this exquisite scent will remain on your skin or clothing for the morning until late into the evening.
Can you wear Lost Cherry in summer?
Absolutely! Tom Ford's Lost Cherry perfume is a sophisticated, woody scent that's perfect for wearing during the summer months - but it also works well all year round.
The Lost Cherry eau de parfum introduces top notes of Italian bergamot and black cherry while its florals – rose and jasmine – invite long lasting femininity.
Then patchouli, sandalwood and vetiver add a warm creamy finish that can refresh your senses any time of year.
But there are certain times when the fragrance is especially fitting: in the heat of July or August, the crispness that comes with this scent will keep you smelling fresh even on the stickiest days making you feel a bit sweeter.
Its sophisticated blend gives off confidence without pretension in an age where feeling comfortable in your own skin has never been more important.
And for those special evenings spent relaxing outdoors with friends, its lingering aroma won't overpower your conversations but instead enhance them by providing an enjoyable backdrop to memorable experiences.
So if you're looking for a perfume to complete your summer wardrobe look no further than Tom Ford's Lost Cherry Eau de Parfum; wearing it will make sure you stay cool and confident wherever life takes you!
What is Tom Ford most masculine perfume?
This famous designer's most masculine perfume is probably Oud Wood, a woody fragrant scent with notes of sandalwood, vetiver and tobacco.
It is an intense yet refined fragrance that oozes luxury and power. The product encapsulates the essence of sophistication and timelessness, making it the perfect choice for any confident man.
Does perfume expire?
Yes, perfume does expire. The longevity of a fragrance depends on its ingredients and formulation, with some perfumes lasting up to 10 years or more.
Exposure to air, light, heat and humidity can all accelerate the breakdown of a perfume's scent molecules.
Regular wear also shortens the lifespan of a perfume. It's important to store perfumes in a cool, dry environment away from direct sunlight to ensure maximum shelf life.
The Best Fragrance Dupe for You
So what are the best Lost Cherry dupes? According to customer reviews, the best fragrances include the brands we featured in this article. We've also heard that Zara Cherry Smoothie is a close match to Lost Cherry.
We've included links to shop online so you can check out prices and reviews of these products for yourself and smell like sweet cherry deliciousness in no time!
Searching for more fragrance dupes? We've got you! Tap the button below for the best dupes for Tom Ford Bitter Peach!