Get Designer at a Discount with These Stoney Clover Dupes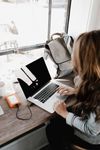 Did someone say designer dupes? Yes, we did! Get a high-end designer look for much less with these 6 adorable Stoney Clover dupes!
Do you love designer accessories, but hate the high price tag that comes with them? Then you've come to the right place!
Whether it's a luxe leather tote bag, a cute coin purse, a designer backpack, or an eye-catching statement belt - we all want something special to add a touch of flair to our outfits.
Well guess what!? You can get those chic designer accessories for a steal!
In this post, we'll show you 6 dupes that will give your look the style boost it needs for less than half their original cost.
From cute colors to a variety of sizes, let's discover these amazing alternatives together!
How We Choose the Best Accessory Dupes for You
What are the best Stoney Clover Lane imposters? We want to know!
That's why our team reads through thousands of Amazon reviews, TikTok and YouTube videos and social media posts so you don't have to!
We've compiled a list of the absolute best preppy bags. We know after reading this article you will find the best preppy makeup bags for you.
Why We Picked It
Are you looking for the coolest, most stylish way to store and organize all of your travel essentials? This is the perfect pouch for all your essential needs!
This funky and fashionable bag is made out of high quality nylon material so it's durable, water-resistant, and easy to keep clean.
With its cleverly designed 10"x 6"x 3" size, it's perfect use as a makeup bag, wash bag, skincare bag, travel bag or even for school supplies or snacks.
With its 2.2" colorful glitter letter patches stitched onto the bag's exterior, this preppy pouch proves that fashion and function can go hand-in-hand.
Why We Picked It
Find yourself a charming companion for your next adventure with this cute bag.
This unique toiletry bag comes in a playful light pink color and features three delightful patches – a smile, lightning bolt, and heart.
These fun designs will lift your mood and show off your personality wherever you go.
The perfect size to store your essential cosmetics and accessories, this bag easily fits inside any purse, suitcase or luggage.
Whether you're jet-setting across the world or just running some errands around town, let this bag be your trusty sidekick!
Why We Picked It
This lightweight, durable pouch is the perfect companion for all of your travels.
From staying organized in the airport to protecting your cosmetics during long road-trips, this multipurpose SKIN bag is sure to make your life simpler.
Its small size makes it ideal for fitting a wide range of items including makeup, skincare, snacks, and travel essentials. Large Bag Dimensions: The bag measures 9.9"x 3.6"x 5.5"inch and the mini pouch measures  4" x 1.2" x 4" inch.
The super premium material ensures durability & waterproof protection plus an easy cleanup when necessary.
With a thick sponge interior and quality alloy zipper, these bags will suit all of your needs.
Why We Picked It
With a delightful mix of preppy pink and white hues, charming patch letters, and reliable PU leather construction - these bags are designed to keep you looking fabulous while on the go.
The perfect size (19 x 7 x 12 cm/7.5 x 2.8 x 4.7 inches) allows for plenty of storage space for brushes, lotions, makeup, nail polish and more.
Now you don't have to worry about rummaging through your bag for that essential beauty product! With these in tow, you can always look pristine and polished in any situation.
Why We Picked It
Introducing your new favorite way to carry your most important cosmetics and accessories!
Not only is this bag constructed with high quality nylon material, but it also features stylish chenille letter patches, made of fabric and gold glitter sequins.
Whether you're commuting to work or planning a getaway, the MAMA Bag will help make sure all your necessities are perfectly organized and protected.
And no need to worry about having too much space; at 10.23" x 6.29" x 3.54" it's perfect for getting everything from A to Z safely kept!
So if you're looking for something bright, unique and great for travel, look no further than this bag - beauty and convenience on the go guaranteed!
Why We Picked It
Do you dream of finding a trendy travel bag that can fit all your necessities? Then you're in luck! With this cute bag, you can be organized and stylish at the same time.
This chic and clear bag is made from eco-friendly PVC and high quality PU leather for durability.
Its glitter varsity letters give it that extra pop of personality with a fun and glittery border.
Plus, its simplistic design makes it easy to take on-the-go — whether you're hitting the beach or going on a shopping spree!
The 11.8"x3.9"x8.27" bag offers enough space to store your makeup, toiletries, snacks, hair ties—you name it!
Stoney Clover FAQ's
You might have a lot of questions about Stoney Clover Lane, and we want to make sure that you have the answers.
We know that it can be hard to make a decision without all the information, so we've compiled a list of the most frequently asked questions.
We're here to help you find the perfect bag for your needs!
Why is Stoney Clover Lane so popular?
There's no denying that Stoney Clover Lane has become one of the hottest brands.
From celebrity fans to everyday customers, everyone seems to be talking about the brand and its stylish accessories! So why is it so popular? Here's what makes Stoney Clover Lane a must-have accessory for your collection:
1. Quality Craftsmanship – Whether you're looking for jewelry, tech cases, or hair accessories, each item from Stoney Clover Lane is made with care and attention-to-detail.
Each piece is crafted from durable materials which ensures that any item will last you a long time without losing its shape or color vibrancy.
2. Trendy Collections - Stoney Clover Lane always crafts unique limited edition collections featuring fun styles and vibrant colors specifically curated to fit current trends - making their products perfect both as stand out statement pieces or subtle everyday items!
3. Customization – Many of their items can be customized. This makes them perfect for gifts for any occasion.
4. Celebrity Fans & Endorsements - With endorsements from some top celebrities, it appears even A-listers can't get enough of the brand.
At the end of the day, it's clear why so many people love this trendy brand as well versatile designs that allow anyone create a signature style.
How expensive is Stoney Clover?
If you're looking for a luxe designer accessory that's both stylish and practical, Stoney Clover Lane is likely your best bet.
Their products are certainly on the pricey side with most items ranging from $20 to over $200, but they boast an exceptionally high level of quality that is well worth the price tag.
Their canvas pouches, totes, and mini bags provide great organization solutions for any occasion — from your next business trip to hitting the beach with friends — while still looking fashionable and making a statement.
Plus, as far as storage solutions go, these pieces are sturdy enough to last through whatever life throws at them!
From their time-tested construction process to their commitment to quality materials like vegan leather or water-resistant nylon twill, Stoney Clover Lane is definitely worth its reputation as one of the top premium lifestyle brands around.
Who owns Stoney Clover?
Stoney Clover Lane is a lifestyle and accessories brand created by sisters Kendall and Libby Glazer in their dorm room at the University of Miami.
The two started making items for friends when they realized there was an untapped market in stylish pieces.
After building up a following on YouTube, Instagram, Snapchat, and TikTok, Stoney Clover Lane has quickly become one of the most popular lifestyle brands among Gen Zers.
Stoney Clover Lane announced that they had sold a majority stake in the company, making it one of the first Gen Z-founded businesses to be backed by professional funding while still keeping it family-run.
With this new venture capital influx comes even more exciting projects and products!
The Best Accessory Dupes for You
Shopping for Stoney Clover's dupes is super easy with this handy list. Plus, with reviews and links from our article, it should be easy to find something that works for your budget.
Whatever fabric or size you may be looking for, you now have a better understanding of where to go when searching for these dupes.
Even better, these brands also provide wide selections of cosmetic bags in an array of colors, styles.
So if you're in search of a great deal but don't want to pay Etsy prices, these dupes are the way to go!
Looking for more fashionable pouches? How about Hello Kitty themed bags? Tap the button below for our list of the most purrrr-fect pouches for your cosmetics!