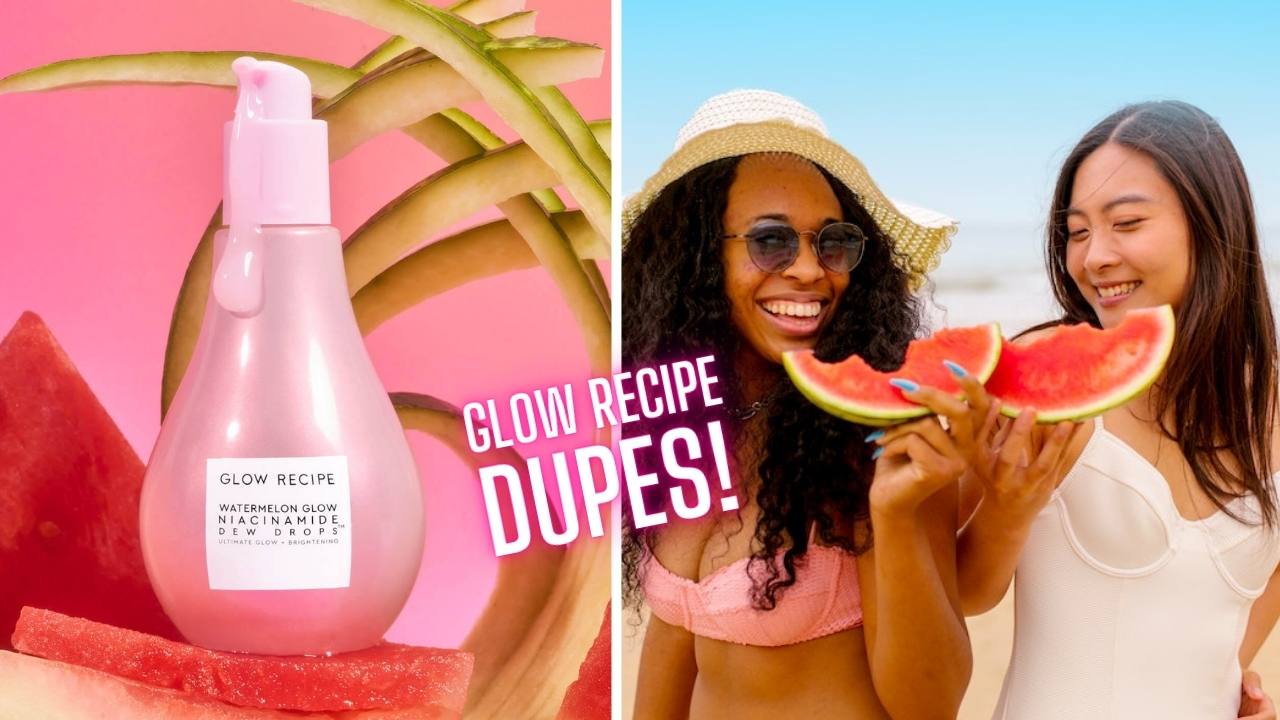 Look Good & Save Big: Meet Our Top 5 Glow Recipe Dupes!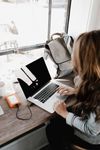 Don't let those steep prices for Glow Recipe products dim your glow. Get the ingredients at a fraction of the cost with these awesome dupes!
Are your eyes filled with jealousy when you scroll through Instagram and see all of the amazing skin care transformations? Don't worry - achieving those dewy good-skin goals doesn't have to break the bank.
We teamed up with the beauty experts to find the top dupes that will get you just as close to glassy, pore perfection as Glow Recipe's Dew Drops serum!
Get ready to glow without busting your budget - dive into this post now for some fabulous money-saving Glow Recipe alternatives to look absolutely stunning while avoiding a hefty price tag.
How We Choose the Best Dupes for You
What are the best dupes for Glow Recipe Niacinamide Dew Drops? We want to know! That's why our team reads through thousands of Amazon reviews, TikTok and YouTube videos and social media posts so you don't have to!
We've compiled a list of the absolute best of the best. We know after reading this article you will find the best Glow Recipe dupes for you.
Get ready to start glowing! Introducing Glow Recipe's must-have facial serum that helps deliver glowing skin, whether it be instantly or over time.
With its amazing combination of vitamin and antioxidants, Glow Recipe drops can reveal even the hidden glow that has been buried away underneath the hyperpigmentation or dark spots.
Plus, with added ingredients like watermelon extract for intense hydration and moringa oil for soothing capabilities, you won't need glitter or pearls to bring your skin to life again.
Nourish, revive and brighten your skin before applying moisturizer for a lasting natural radiance and a delicious watermelon scent!
Best part? It's cruelty-free, vegan and designed without parabens, mineral oils, sulfates, phthalates, drying alcohols and synthetic dyes . All that goodness in one glow!
Don't want to pay $35 for serum? No problem! Bring on the dupes!
Why We Picked It
Get your skin looking stunningly hydrated and dewy with Hello, Good Stuff! Glow Serum Primer from Essence cosmetics.
This amazing serum is powered by 93% natural ingredients, like watermelon extract and niacinamide to help nourish your skin.
Not only does this primer give you a healthy glow that's perfect for make-up or part of your daily skincare routine, it's also vegan, cruelty free, and free from the likes of gluten, parabens, alcohol and micro plastic particles.
So why not say hello to good stuff with essence cosmetics and unlock a little bit of summertime beauty all year round?
Why We Picked It
Get your glow on with Bliss Glow & Hydrate Day Serum!
Every day is an opportunity to kick-start your skin's health and help it look its best. With this powerhouse serum, you'll be creating softer, healthier, more hydrated skin in no time.
This multitasker has got it all: featuring niacinamide and hyaluronic acid to improve skin tone dullness and reduce blemishes, plus antioxidant properties that protect your skin from unwanted environmental stressors.
Plus, this lightweight formula layers beautifully without a tacky residue.
Every day can be a good skin day with Bliss! So why wait? Massage onto clean, dry skin morning and night for an instant dose of hydration and good-for-you vitamins. Let's get glowing!
Why We Picked It
Introducing TonyMoly's Watermelon Dew All Over Serum - your one-way ticket to the perfect complexion!
Formulated to lock in moisture while strengthening those hard-working skin cells, this serum is bursting with natural powerhouse ingredients like 50% watermelon extract, soothing aloe leaf extract and centella asiatica - all proven to leave your skin feeling hydrated, revitalized and stronger than before.
Plus, it's sulfate free, gluten free, alcohol free and paraben free. So go on - give your skin a lil' extra TLC with our Watermelon Dew All Over Serum.
Why We Picked It
Looking for a lightweight moisturizer that not only looks good but does good? We've got it!
Perfect for anyone wanting dewy, hydrated skin with a radiant glow, this easy-to-apply formula is packed with glow-enhancing cherry blossom extracts, visibly brightening niacinamide, soothing and moisturizing betaine and glycerins.
Talk about getting the most bang out of your beauty buck...you can trust you're in good hands with both dermatologists and nature.
Get ready to enhance and nurture your natural beauty - beautiful nourishment starts here with this watermelon daily gel moisturizer.
Why We Picked It
Worry no more about dull, dehydrated skin - Yes to Watermelon is here to save the day!
This lightweight yet intensely hydrating moisturizer will leave your face feeling cool-to-the-touch and bursting with antioxidants.
Its natural ingredients, such as lycopene, watermelon extract, vitamin C and sodium hyaluronate will refresh and brighten your complexion while improving skin texture.
With an over 95% natural ingredient list free from parabens, SLS and silicones - as well as being cruelty free and Leaping Bunny certified - you'll never have to feel guilty about pampering yourself with this juicy treat!
Just apply a thin layer daily (morning and night) for smooth, supple skin that looks brighter than ever before.
Glow Recipe FAQ's
We all know that skincare is important, but it can be hard to know where to start.
It's no secret that taking care of your skin is one of the most important things you can do for your health, but with so many products and ingredients out there it can be hard to know where to start.
Glow Recipe was created with busy women like you in mind. But, should you invest into it?
Our team of experts has answers to your questions. Here are the most frequently asked questions about Glow Recipe.
Why is Glow Recipe so popular?
Glow Recipe has quickly become one of the most popular skincare brands out there, and it's not hard to see why.
At its core, what sets Glow Recipe apart is that it offers natural and effective products made with a high-performing blend of vitamins, antioxidants, gentle exfoliators and moisturizers. Plus, it's affordable!
The brand stands out because each product is jam-packed with ingredients that nourish and hydrate your skin without harsh detergents or chemicals like parabens or sulfates.
Each ingredient used in the formulas have been carefully chosen for its individual benefits — from hydrating hyaluronic acid to vitamin E to brightening turmeric extract — providing users with glowy skin!
And don't just take our word for it: these products are clean verified so shoppers know exactly what they're buying into down to the ingredients list itself.
Another thing we love about this amazing brand is their social mission; they go beyond simply creating products when it comes to giving back.
For every Glow Recipe product sold, 1% goes towards purchasing solar LED lights which are donated directly to communities in rural India through their partnership with Solar Sister!
This ensures those without access to electricity can benefit from safe lighting options while conserving resources - something we think everyone could get behind.
With top quality ingredients combined with an eco-friendly mindset and inspiring philanthropic efforts, no wonder Glow Recipe has become such a popular choice among beauty lovers around the world!
Is Glow Recipe a Korean brand?
Is Glow Recipe a Korean brand? The answer is yes and no. On the one hand, you can say that it's as authentically Korean as any other beauty/skincare product out there.
Founded by two sisters (Christine Chang and Sarah Lee), both of whom are native Koreans, Glow Recipe has been praised for its commitment to quality products based on natural ingredients originating mainly in Korea.
The company sources many of its key ingredients from small farms in rural South Korea, which entails regular trips to the homeland for research on new technologies and trends within the cosmetics industry.
Furthermore, it also works with local laboratories that have developed technologies specifically designed for skincare purposes using natural plant-based compounds like ginseng root extract and lotus flower extract – all exclusively sourced from South Korea.
On the other hand though, you could argue that it's not 100% a Korean brand because it offers more than just K-beauty products – think sheet masks containing active ingredients found in India or Japan...not to mention their ever-growing range of complexion boosters from Europe!
And while they may have started out as an online distributor focused solely on K-Beauty items back when they first launched in 2014, over time they've grown into something much bigger than your typical K-Beauty store.
They're now available across 17 different countries worldwide with multiple branches located even outside of Asia like London or New York!
All things considered then - yes, you could call Glow Recipe a 'Korean' brand; but at the same time don't forget about everything else that makes them stand out both domestically and internationally.
That is why we think it might just be something even more special altogether: A truly global beauty force unlike anything we've seen before!
Did Glow Recipe get a deal on Shark Tank?
No, Glow Recipe did not get a deal on Shark Tank. But the innovative Korean beauty brand achieved something even better: they landed a $2 million investment from none other than former First Lady Michelle Obama!
During her visit to Seoul, South Korea in 2015, Mrs. Obama met with Glow Recipe's founders Christine Chang and Sarah Lee and was so impressed by their skincare line that she decided to invest.
Is Glow Recipe a luxury brand?
Glow Recipe is considered a high-end, luxury skincare brand. It produces a variety of natural and vegan products at a premium price point.
What is the best Glow Recipe product?
It's nearly impossible to pick just one Glow Recipe formula as the "best," since each of their incredible products have something special to offer!
If you're looking for something that stands out from the rest and will help you achieve glowing skin, there are three Glow Recipe favorites worth trying.
The Watermelon Glow Pink Juice Moisturizer is an amazing oil-free moisturizer that helps plump up your skin without leaving it greasy or weighed down.
It features hyaluronic acid, watermelon extract, and hibiscus flower extract - all natural ingredients known for being packed with antioxidants and vitamins to boost moisture levels in the skin.
The formula absorbs into the skin quickly without a slippery or oily feel afterwards - perfect for those who don't want any extra shine on their face.
Also, there's the Avocado Melt Retinol Eye Sleeping Mask which provides intense hydration to tired eyes while soothing puffiness at the same time thanks to natural ingredients such as avocado oil, polyglutamic acid (known for its superior firming properties), propanediol (for added moisture), peptides (to stimulate collagen production), vitamin C (to brighten dark circles) and much more!
This lightweight eye cream has a creamy texture that melts into delicate under-eye area without feeling heavy or greasy afterward.
These products embody what makes Glow Recipe stand out: effective formulas made from natural ingredients that really make a difference when used regularly over time!
Is Glow Recipe better than The Ordinary?
The short answer is that it depends on what you're looking for in a skincare brand.
Both Glow Recipe and The Ordinary offer high quality products, so it all comes down to how they cater to different needs and preferences.
When comparing the two brands, one of the biggest differences between them is the approach they have when creating their formulations.
Glow Recipe products are made with mostly natural ingredients derived from cucumbers, watermelon, avocado, turmeric and other plant extracts.
Their unique skin-nourishing recipes give your complexion an extra dose of vitamins, along with deeply hydrating powerhouses like squalane oil and niacinamide.
On top of this, many formulas contain actives such as AHAs (alpha hydroxy acids) that help exfoliate away dead skin cells and even out pigmentation for brighter-looking skin.
The Ordinary takes a more scientific approach to skincare by featuring active ingredients such as peptides for collagen production or retinol for anti-aging effects in its formulas—ingredients typically found in much pricier brands but offered here at drugstore prices.
It's no wonder why The Ordinary has become known as the ultimate budget-friendly beauty line!
For someone who wants results quickly without breaking their wallet too often then this could be an ideal choice due to these efficacious formulations backed up by science (just make sure you understand which product suits your needs).
Ultimately each brand offers something unique depending on what type of skincare fan you are – natural enthusiast or smart chemist connoisseur – so you'll really need to test out both options before deciding which one works best for you!
The Best Glow Recipe Dupes for You
So, what are the best Glow Recipe dupes for keeping your skin hydrated and your skin barrier protected? According to customer reviews, the best products include the brands we featured in this article.
We've included links to shop each glow recipe dupe online so you can check out prices and reviews of these products for yourself.
Looking for more skincare dupes? We have a few! How about Tatcha Water Cream dupes? Tap the button below for the best ones we found in our research!