See Why TikTok is Loving This Clinique Black Honey Dupe!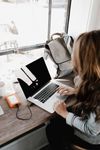 Move over Clinique Black Honey, because this dupe is quickly becoming everyone's new favorite...and it won't put a dent in your bank balance!
Are you a makeup lover on the lookout for ways to upgrade your beauty routine without breaking the bank? If so, then this post is for you!
We're going to show you why TikTok has been freaking out over what they've deemed a 'dupe' - an incredible and affordable alternative to Clinique's cult-favorite Black Honey lipstick.
When combined with just the right makeup looks, this dupe can be used to achieve that natural look in no time - making it easier than ever to step up your makeup game without spending major dough.
Keep reading to find out more about this amazing find!
How We Choose the Best Clinique Black Honey Dupe for You
What are the best Clinique Black Honey dupes? We want to know!
That's why our team reads through thousands of Amazon reviews, TikTok and YouTube videos and social media posts so you don't have to!
We've compiled a list of the absolute best lip balms. We know after reading this article you will find the best Clinique Black Honey dupe for you.
This cult classic Clinique lipstick gives you the power of seemingly endless possibilities, as its chameleon-like properties are sure to flatter every skin tone and look differently on everyone. It won't take much effort either.
The skillfully crafted translucent pigment adds a sheer, glossy slip of light coverage that is oh-so easy to layer for a rich color payoff.
Plus, this innovative formula boasts the benefits of both a lipstick tube and lip gloss, giving your luscious lips a soft-shine finish with an emollient-rich moisture that'll keep them feeling smooth all day long.
Why We Picked It
This clean, vegan, and cruelty free formula not only looks great thanks to the subtle, natural looking shine, but it's also gentle enough to act as a skincare product.
Instantly hydrating and moisturizing your lips, this lip balm will leave them looking smooth, supple, and healthier than before.
Plus, it's formulated without parabens, talc, or mineral oil so you can feel nice and refreshed - both inside and out.
And with its price tag that's cheaper than Clinique Black Honey lipstick, there is no doubt why you should make this lip balm your go-to!
Why We Picked It
Have you ever wanted the look and feel of your favorite go-to Chapstick with a splash of color? Then try Honest's Tinted Lip Balm in Plum Drop!
Not only will it provide deep hydration and softness, but give you a subtle hue that is suitable for any season.
Made from only the best ingredients like antioxidant-rich acai extracts and avocado oil, this vegan formula provides delightfully nourishing color without any of the nasties like petrolatum, paraffins or parabens.
It's EWG certified, dermatologist tested, physician tested - and of course cruelty free too!
Looking for the same delicious shade as Clinique's Black Honey lipstick? Look no further than Plum Drop - but without emptying half your wallet in order to get it!
Why We Picked It
E.L.F. Ecstatic shade will make your heart skip a beat – the outer shell provides a sheer tint plus plenty of shine, while the inner core packs tons of moisturizing properties with Vitamin E for nourishment.
Who says you need Clinique's Black Honey lip color when you can get all that honey at a drugstore price?
This melting lip balm is perfect if you're looking for some care and kindness packed in one: it softens and smooths parched lips in no time.
Seize the hydration of a lifetime with this luxurious yet affordable E.L.F. Lip Shine in Ecstatic.
Why We Picked It
This clean formula has light-reflecting pigments that amplify your natural lip color and add a sheer, beautiful tint.
With soothing aloe plus coconut oil, your lips will stay hydrated even as you're adding a layer of shine to them.
Plus, with our vegan and cruelty-free formula, undoing beauty never felt so guiltless.
Perfect for anyone who loves Clinique's Black Honey but doesn't want to spend an arm and a leg on it - try Undone Beauty's more affordable version and get the same glossy finish.
Why We Picked It
This cherry tinted lip balm adds a hint of sheer, pretty color for a naturally gorgeous everyday look.
And with hydration from shea butter and botanical waxes, you're guaranteed smooth lips and a tint that will last up to 8 hours.
Best of all, this formula starts with natural ingredients and also leaves out parabens, phthalates, petrolatum or SLS - so you don't have to sacrifice quality for convenience.
Clinique Black Honey FAQ's
We've compiled a list of the most frequently asked questions about Clinique Black Honey so that you can make an informed decision before you go shopping for tinted lip balms. Here are the answers from our panel of beauty experts!
Did Clinique discontinue black honey?
Despite its unfortunate discontinuation of all other colors in the Almost Lipstick collection, Clinique pulled through and gave it another chance - and we're glad they did!
With just one shade, Black Honey has become a worldwide sensation!
You can count on the fact that every three minutes someone somewhere is experiencing this color's undeniable appeal.
Why is Clinique black honey so popular?
Clinique Black Honey is a cult classic shade of lipstick that has been beloved by makeup addicts around the world for many years.
Its pigmentation, long-lasting staying power, and flattering color make it a must-have product in any makeup bag.
Many consider this color to be an essential part of their daily routine for both its color and ability to keep lips hydrated - and its popularity only continues to grow!
What undertone is Clinique black honey?
Clinique Black Honey has a warm, reddish brown undertone that complements most skin tones. It is an incredibly versatile shade, making it the perfect choice for any occasion!
What is Clinique's most popular lipstick?
You guessed it - it's Black Honey! Black Honey Almost Lipstick by Clinique has been an iconic beauty favorite for half a century, and it's still going strong!
This fan favorite works on almost any skin tone to give you that perfect amount of sheer gloss – no wonder why this lipstick continues selling out time after time.
Does Clinique black honey look good on pale skin?
Yes, Clinique Black Honey looks great on pale skin!
The warm reddish brown undertone helps even out any paleness and gives a beautiful, polished finish.
It's a great choice for those with light skin tone as its vibrant color can brighten up your complexion and make you look healthier and more radiant.
The Best Black Honey Dupes for You
So what is the best Clinique Black Honey dupe? According to customer reviews, the best products include the brands we featured in this article.
We've included links to shop online so you can check out prices and reviews of these dupes yourself.
Want to go a bit dramatic with your Clinique lip gloss? Try applying a dark lip liner first. We recommend one of these MAC Nightmoth lip liner dupes. Tap the button below for the lip liner list!