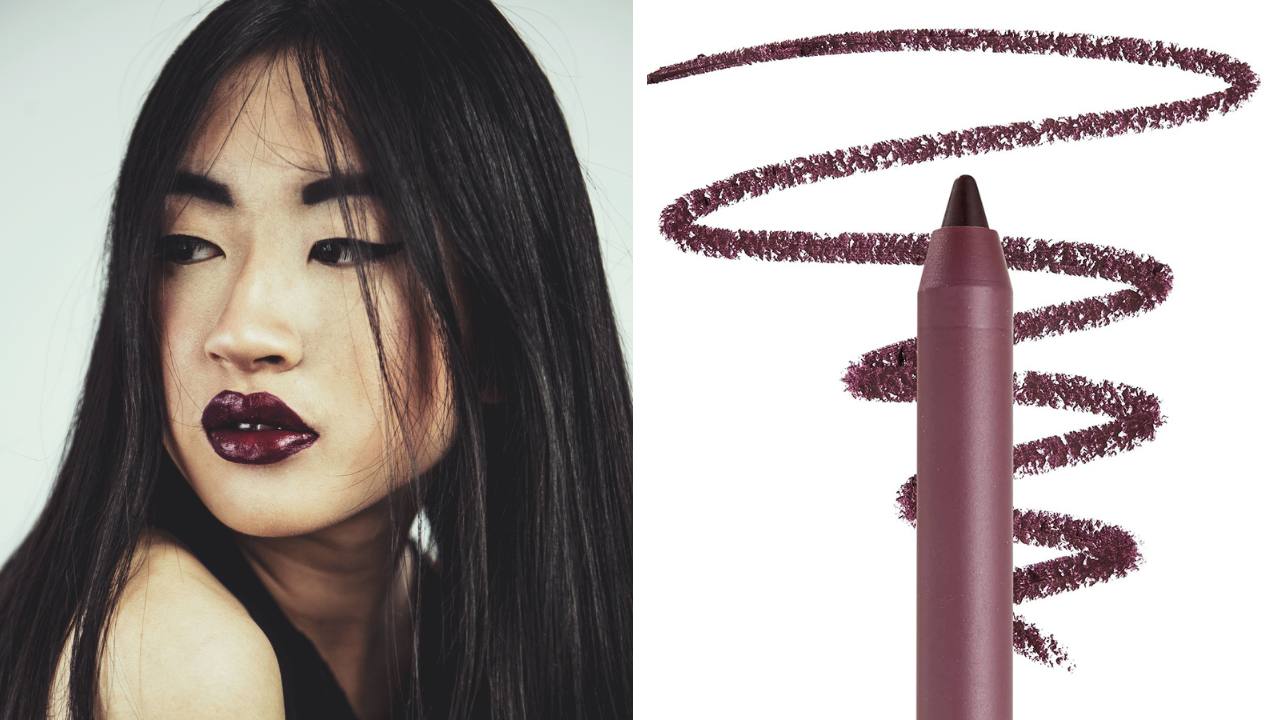 Beauty on a Budget: The Best Dupe for MAC Nightmoth Lip Liner!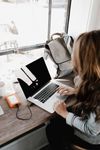 If you want deep, plum lips like Wednesday Adams, MAC Nightmoth lip liner is your perfect match! Looking for a better price? Here are 5 dupes!
If you're looking to upgrade your makeup collection without breaking the bank, keep reading - we've got the perfect options!
For anyone who loves a bold lip but wants to keep their wallet happy: introducing dupes for MAC's iconic Nightmoth lip liner.
MAC's Nightmoth is a cool toned, blackened plum hue, a rich shade that many makeup aficionados adore. It is highly pigmented, just like other MAC products.
But, what if you're on a budget and think it retails for too much, or you just can't get to the MAC makeup counter?
Not to worry! We've rounded up our favorites dupes so you can achieve a high-quality look without spending luxury prices.
So if you're ready to find out just how gorgeous your pout can be on a budget, let's dive into it!
How We Choose the Best MAC Nightmoth Dupes for You
What is the best dupe for your favoritew MAC lip liners? We want to know! That's why our team reads through thousands of Amazon reviews, TikTok and YouTube videos and social media posts so you don't have to!
We've compiled a list of the absolute best plum lip pencils. We know after reading this article you will find the best lip liners for you.
Why We Picked It
Say goodbye to boring pencils with Palladio's Retractable Waterproof Lip Liner in Black Berry. This liner gives you the same bold, effortless color of a liquid or cream, without the mess that comes with it.
Palladio cosmetics are packed with powerful antioxidants like Vitamin A, C, D and E - plus botanicals like green tea, aloe and ginseng to help nourish your skin.
And for those looking for a MAC Nightmoth dupe – this is it! Plus, it's 100% paraben and cruelty-free. We give this pencil 5 stars!
Why We Picked It
Introducing the ColourPop Lippie Pencil Liner in On Ice — the deep sangria that you've been dreaming of!
This long-wearing and high-intensity liner glides on effortlessly and prevents any feathering, creating a one-of-a-kind finish.
Most importantly, unlike many beauty brands, ColourPop is 100% cruelty free so you can look stunning without leaving a guilty conscience behind.
So grab your pencil, a notepad, and start scribbling down your thoughts about why the ColourPop Lippie Pencil Liner in On Ice needs to be in your makeup bag.
This lip pencil liner is ready to give your lips the 'deep sangria' matte finish they deserve!
Why We Picked It
Get prepped to pucker up! Take your lip look to the next level with the NYX Professional Makeup Slim Lip Pencil in Currant.
This slim, trim pencil is packed with pigment! The creamy formula applies effortlessly and resists bleeding, staying put all day or night.
Bonus? It comes infused with jojoba oil, shea butter, and coconut oil to ensure lip hydration never takes a backseat while you're looking glam.
Oh so luxe and long-lasting, we like this as the dupe for Mac's Nightmoth—and at much more wallet-friendly price!
Add this savvy shade to your beauty essentials for excellent performance, plus ultra luscious lips.
Why We Picked It
Lipstick without the liner. Brazenberry without the berries. With Milani's Understatement Lip Liner Pencil in Brazenberry, you don't have to choose between bold color and a defined line.
This creamy, dreamy lip-liner is all about making an understated statement—it's subtle enough to use as an everyday look, but packs enough of a punch that it won't slip and slide away throughout the day (in fact, it should last all night).
Be as brazen as can be with this understatement lip liner pencil in Brazenberry—it's the hottest fashion accessory for daring lips everywhere!
Why We Picked It
Tired of your lip liner costing a fortune? Quench your thirsty lips on a budget by saying hello to Wet n Wild's Perfect Pout Lip Liner in Plum Together!
This first-of-its-kind gel lip liner delivers innovation with the ultimate performance and comfort.
Plus, with the special polymer formula and ester complex, this lip liner glides on smooth and leaves color that won't budge - even through long hours of talking, eating, smooching and beyond!
Look no further for a lip liner that does it all: it can be worn alone or under lipstick for days and days of fully pigmented perfection.
Lip Liner  FAQ's
Here are the most frequently asked questions about shopping for a dupe for MAC Nightmoth lip liner.
Which lip liner is best for dark lips?
For dark lips, lip liners with similar undertones are the best choice. Look for colors like deep berry, darkest plum, and navy.
Try using a lip liner that is one or two shades darker than the shade of your lipstick. For an intense look, opt for a bolder color such as black.
Are MAC lip liners worth it?
MAC lip liners are highly rated for their creamy texture and long-lasting wear.
Many MAC lip liners feature a waterproof formula, making them resistant to fading throughout the day.
They also come in a wide range of colors, enabling you to find the perfect color to match your favorite lipsticks. So if you're looking for quality and reliable lip liners, MAC is worth the splurge.
What color is Mac Nightmoth lip liner?
MAC Nightmoth lip liner is a deep, dark plum color. It has a velvety-matte finish and an intense pigment that allows you to create long-wearing and beautiful lip looks. This color complements many cool toned lipsticks, giving your look a dramatic edge.
What lipstick is Wednesday wearing?
You guessed it! Word on the street is that Wednesday Addams is typically seen wearing MAC Nightmoth, which explains why this blackberry shade is flying off the shelves!
The Best MAC Dupe for You
So what is the best lip pencil dupe for you? According to customer reviews, the best products include the brands we listed above.
We've included links to shop so you can check out prices and reviews of these products for yourself. Experiment with different products until you find the one that works best for you. You can even try a little lip gloss over your liner for a juicy look.
Looking for more dupes? We've done our comparison shopping and we have them! Here's another MAC liner with dupes for days - MAC Spice lip liner.
This is a spicy blush nude liner that works wonderfully with nude lipsticks. It just may be MAC's most popular lip liner because it coordinates with so many lipsticks and compliments just about any skin tone.
Tap the button below for our list of the best dupes for MAC Spice lip liner. We also found dupes for MAC's Whirl and Chestnut shades of liner. You'll want to try them all!