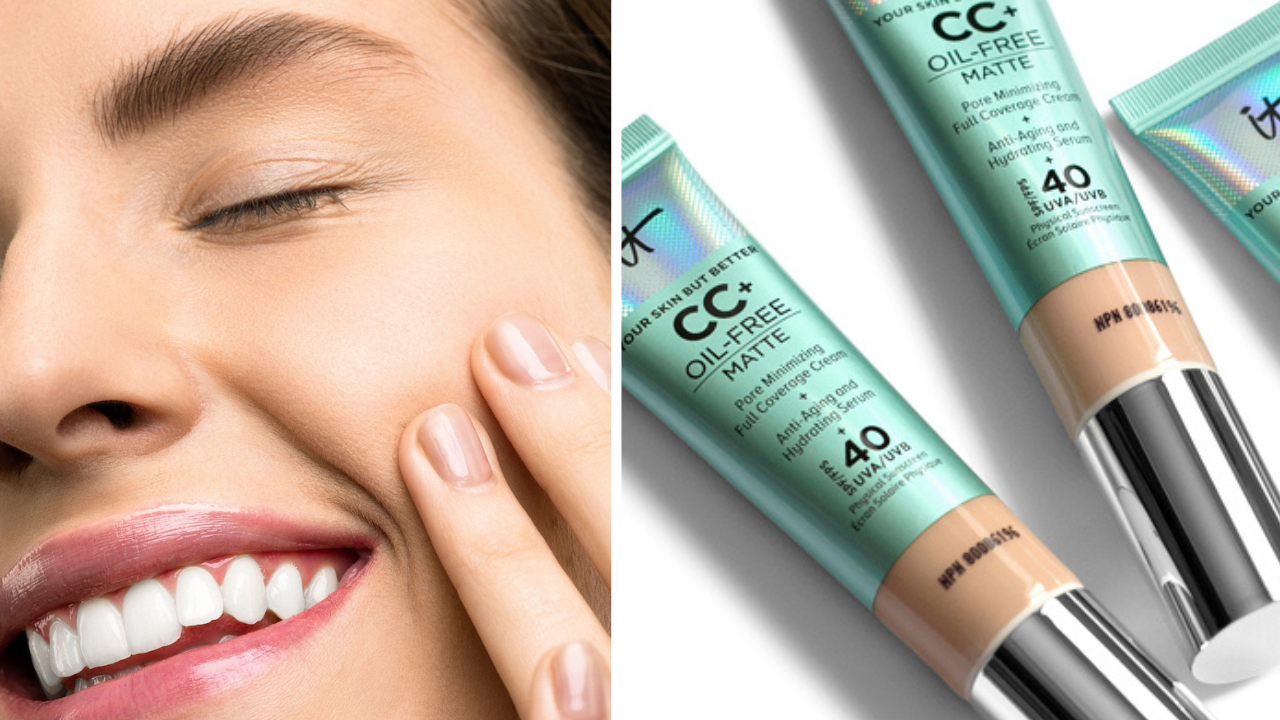 The 5 Best It Cosmetics CC Cream Dupe Picks to Save $$$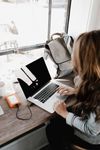 Stop searching and start saving! Check out the top 5 dupes of It Cosmetics CC Cream that will give you a glow without draining your wallet.
Are you a makeup enthusiast looking for the perfect CC cream dupe at an affordable price? Well, your search stops right here! No more need to break the bank on overpriced cosmetics.
We've rounded up 5 of the top It Cosmetics CC Cream dupes – each one delivering superior coverage and SPF protection without costing you an arm and a leg.
So if you want to add some luxurious glow and natural complexion-enhancing benefits to your beauty bag without dropping a ton of cash, check out these amazing picks today!
How We Choose the Best It Cosmetics CC Cream Dupes for You
What is the best It Cosmetics CC Cream dupe? We want to know! That's why our team reads through thousands of Amazon reviews, TikTok and YouTube videos and social media posts so you don't have to!
We've compiled a list of the absolute best of the best. We know after reading this article you will find the best It Cosmetics CC Cream Dupe for you.
Make a statement and defy skin imperfections with this It Cosmetics cream.
You won't believe it until you've tried it yourself: this award-winning, full coverage miracle cream reduces the appearance of acne scarring, wrinkles, redness, dark circles under eyes and large pores.
Plus, it's clinically tested to hydrate your skin for a flawless look that won't crease or crack.
Your Skin But Better CC+ Cream is formulated with hyaluronic acid, niacinamide, vitamin E and physical SPF 50+ — everything you need in one luxurious formula to create an effortless and naturally gorgeous complexion.
Achieve impeccable coverage that leaves you with a luminous and supple complexion — no makeup artist necessary.
Defy skin imperfections, protect your skin from daily environmental aggressors and feel like your beautiful self.
Do you love the product but want to keep your foundation price under $20? No problem. Bring on the dupes!
Why We Picked It
Get ready to fall in love with Missha's M Perfect Cover BB Cream.
This cleverly formulated beauty product combines the best of both worlds with coverage that smooths imperfections, camouflages uneven skin tone, and visibly perfects your complexion for a youthful, gorgeous look.
It's also packed with powerful ingredients that help keep your skin hydrated and moisturized, including ceramides, hyaluronic acid, Gatuline RC, and nourishing botanical extracts.
With superior conditioning from plant essences such as rosemary and chamomile, you'll achieve results faster than ever before!
This formula also promises firmer looking skin through its reduction of fine lines and wrinkles.
Why We Picked It
Ladies, looking for a one-stop-shop for healthier skin and amazing coverage? Say hello to Physicians Formula CC Cream.
Featuring micro color-correcting pigments and high-tech anti-aging ingredients, this powerful CC cream works like a dream to help you look your best.
You'll appreciate the hydrated and corrected look it gives while adding SPF protection––all of which can be applied with ease using your fingers, brush, or blender.
This gentle formula is designed specifically to minimize redness and other imperfections without causing irritation or harsh additives.
Why We Picked It
Are you looking for a way to get medium-to-full coverage without using basic foundation? Then e.l.f. Camo CC Cream is the answer!
This multitasking powerhouse has all the skin-loving ingredients your complexion needs while offering natural looking results without compromising on protection. And unlike many other products, it's cruelty free and vegan!
Peptides and niacinamide in e.l.f.'s Camo CC Cream help plump, hydrate and smooth out skin for a flawlessly airbrushed finish every time – no fuss!
Plus, collagen helps nourish your skin for pleasing results you (and your mirror) will love. Applied with the e.l.f Complexion Duo Brush, you can achieve the best look yet!
This is sunscreen with SPF30 that won't fade or run even during the hottest summer days so you can be protected against sun damage while looking like you've just stepped out of a magazine spread.
Why We Picked It
Burt's Bees BB Cream is the best way to achieve your healthiest, most luminous complexion.
This one-and-done multi-tasking step provides all the beauty benefits you need in just one simple application.
Combining lightweight foundation and hydrating lotion, this formula firms, conceals, smooths, perfects and reduces the appearance of wrinkles while protecting skin with SPF 15.
And it comes in three ultra-flattering shades so you can find your perfect match and illuminate your natural beauty without flaunting a full face of makeup.
Plus, this 98.9% natural formulation even includes Noni extract for an antioxidant boost that'll keep you glowing all day long! Who knew looking great could be this easy?
Why We Picked It
Check out the price on this one! With broad-spectrum SPF 50 and antioxidants, this revolutionary formula shields your complexion from pollution and environmental aggressors.
Plus, its lightweight liquid finish provides a natural look that won't feel heavy on your face.
With more shades than ever, you can easily find the foundation to suit every tone and texture of your skin.
It Cosmetics CC Cream Dupe FAQ's
Here are the most frequently asked questions about It Cosmetics CC Cream and the answers from our beauty experts!
What is the difference between BB & CC cream?
BB cream stands for "blemish balm" and was originally designed to offer coverage similar to foundation combined with the same anti-aging and SPF benefits of a moisturizer.
CC cream stands for "color correcting" and has more pigment than BB cream.
It is meant to target specific issues such as redness, dark spots or dullness and also provides sheer coverage, hydration, SPF protection and anti-aging benefits.
Can I use CC cream instead of foundation?
Yes, you can use CC cream instead of foundation. CC cream is more lightweight than foundation but can also provide sheer coverage as well as hydration, SPF protection, anti-aging benefits and color correction for specific issues.
Is it CC cream good for your skin?
Yes, CC cream can be beneficial for your skin. It is packed with ingredients that provide hydration, SPF protection, anti-aging benefits and color correction for specific issues.
Plus, the lighter coverage can be easier on your skin than heavy foundation.
Which is better for daily use BB cream or CC cream?
It depends on your specific skin needs. Generally, BB cream is better for providing a light coverage, while CC cream is better for providing more sheer coverage with the additional benefit of color correction to even out skin tone, plus hydration and SPF protection.
Do you put CC cream all over your face?
Yes, you can apply CC cream all over your face. Remember to be gentle with your skin when applying any product and use a brush or sponge to avoid tugging at the delicate facial skin.
To get the most out of CC cream's anti-aging benefits, make sure to extend application down your neck and décolletage area.
Do I need to use moisturizer if I use CC cream?
Yes, using a moisturizer beneath your CC cream is recommended as it will help seal in the hydration and ensure lasting coverage.
Additionally, using a good moisturizer helps replenish essential lipids that are often stripped away by environmental factors like pollution or sun damage.
What are the side effects of CC cream?
Generally, there aren't any side effects to using CC cream.
However, if you have sensitive skin or allergies to any of the ingredients in the product, it's important to perform a patch test on your wrist or inner arm prior to applying it all over your face.
Does CC cream settle into wrinkles?
CC cream can settle into wrinkles if you don't prepare your skin correctly.
Properly hydrating the skin with a good moisturizer before applying CC cream is essential to ensure that it doesn't settle in fine lines and wrinkles.
Additionally, using a primer beneath your CC cream will help fill in those areas and provide an even, smooth base for your makeup.
Why is CC cream better than foundation?
CC cream offers many advantages over traditional foundation. It is incredibly lightweight, so you won't feel like you are wearing a mask or have heavy makeup on your skin. Instead, you get the look of naturally flawless skin.
Additionally, the pigments in CC cream are designed to blend perfectly with your natural skin tone and match any subtle changes in your complexion throughout the day.
It also contains SPF sunscreen and antioxidants that provide light skincare protection from environmental damage.
What should I apply before CC cream?
Before applying CC cream SPF, it is important to properly hydrate the skin with a good moisturizer. This will ensure that the cream does not settle into fine lines and wrinkles.
Additionally, using a primer beneath your CC cream will help fill in those areas and provide an even, smooth base for your makeup.
The Best It Cosmetics CC Cream Dupes for You
So what is the best It Cosmetics CC Cream dupe for smooth and radiant skin? According to customer reviews, the best products include the brands we featured in this article.
We've included links to shop online so you can check out prices and reviews of these products for yourself.
Looking for more makeup dupes? How about Charlotte Tilbury Setting Spray?
Tap the button below for our list of the best setting spray dupes!