Instant Discount: The MAC Chestnut Lip Liner Dupe You Must Try!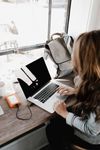 If you've been wearing MAC Chestnut for some time now but are looking to switch things up without breaking the bank, try these dupes!
There's something so satisfying about finally finding that perfect lip liner—you know, the one that you can't get enough of and always have stocked up in your makeup bag.
For so many beauty lovers, MAC Chestnut lip liner is top of their list – it glides on smoothly and has a rich pigmentation that completes any look!
If you've been wearing MAC Chestnut for some time now but are looking to switch things up without breaking the bank, these dupes may be just what you need.
There's plenty of options available at different price ranges - keep reading to find out which dupes are a spot on match for MAC Chestnut!
How We Choose the Best Dupes  for You
What is a great dupe for MAC Chestnut? We want to know! That's why our team reads through thousands of Amazon reviews, TikTok and YouTube videos and social media posts so you don't have to!
We've compiled a list of the absolute best of the best. We know after reading this article you will find the Dupe for MAC Chestnut Lip Liner for you.
Why We Picked It
If you're looking for a MAC Chestnut dupe, this is it! With ColourPop's brand new Lippie Pencil IN CTRL, you have a long-lasting, high-intensity lip liner that brings your makeup vision to life without fail.
Its deep brown color is timeless and perfect for adding definition and polish to a beautiful lip look.
Not only that, the matte finish ensures a velvety smoothness that will make your lips irresistible.
Plus, its creamy formula glides on easily with no pesky feathering or bleeding so you can line with precision and confidence every time.
Cruelty free too so you can rest assured knowing no animals were harmed in making your lip pencil.
Why We Picked It
Introducing the Haus Laboratories By Lady Gaga RIP Lip Liner in Shank; a creamy, high-pigment lip pencil designed to provide maximum precision with one-stroke.
Never worry about skipping, tugging or dragging - this comfortable, long wearing formula will slice through any look with ease.
Give your lips some edge and take control of your game with our RIP Lip Liner in Shank.
Why We Picked It
Introducing the smartest new addition to your makeup bag: Rich Chocolate lip liner from Maybelline Color Sensational, a super creamy, retractable lip liner.
Smart because it will protect you against lipstick bleeding and feathering without fuss. And smart because of its self-sharpening tip, designed to give you perfectly defined lips with zero effort.
So go ahead and let Rich Chocolate give you protection, precision and pizzazz - all in one stroke!
Why We Picked It
Get ready for your Mented moment! This Mented lip liner in No. 5 will have your lips looking perfect for over 8 hours and have onlookers jealous of your natural-looking definition.
This creamy formula is buttery soft to the touch with maximum color pay off, without any sacrifice needed when it comes to ingredients – this liner is vegan, cruelty-free, non-toxic and paraben-free!
So get ready to experience a cleverly mented look, sure to leave you speechless and onlookers wanting more!
Why We Picked It
Feel the smoothness of this NYX Professional Makeup Espresso Lip Pencil and know you're in for a treat.
This long wearing formula goes on easily, resists bleeding, and will make your lips feel extra creamy and perfect.
With NYX lip liner, you'll be able to create the perfect pout for hours on end. And it's not just about the look either; all NYX products are cruelty-free as certified and acknowledged by PETA.
Why We Picked It
Looking for the perfect pout for the perfect price? L.A. Girl Lipliner Pencil in 550 Chestnut has you covered!
Want to add a little something extra to your lips but still maintain a budget friendly look? No problem!
This budget wonder dupes MAC Cosmetics Chestnut lip liner flawlessly, giving confidence and statement-making color that won't break the bank.
Make sure your look is polished and put together with this subtle yet super effective lip pencil that will give you the effortless glamour of a MAC lip pencil wherever you go.
Lip Liner FAQ's
Applying lip liner can be tricky. You want to make sure your lips look their best. But, you may not be sure how to line them. Is over lining okay? What makes your lips look fuller? What shade should you pick for your skin tone?
Check out our FAQs for the most frequently asked questions about lip liners.
This will help you learn how to line and fill in your lips like a pro in no time.
What lip liners do celebrities use?
Celebrities often choose high-end lip liners to create a dramatic look. Popular brands that celebrities wear include MAC, Pat McGrath, Stila, Too Faced, and NARS.
Each of these brands has its own signature shades of lip liner ranging from reds and pinks to browns and nudes.
Celebrity makeup artists may also mix two different shades or blend multiple colors together to achieve a customized look.
What makeup trick makes your lips look fuller?
Lip countering is a popular makeup trick for making lips look fuller. The trick involves using a lip liner that is a couple shades darker than your lipstick shade and outlining the outside of your lips.
Then, use a lighter shade in the center of your lips to add dimension and volume. The combination of dark and light shades will make your lips appear bigger.
You can also apply highlighter to the center of your bottom lip or a shimmery gloss to further enhance the look.
What is overlining your lips?
Overlining your lips is a makeup technique that involves applying lipstick or lip liner slightly outside the natural shape of your lips, creating the illusion of fuller and more defined lips.
Typically, overlining is achieved by lining just above the natural lip line with a pencil and then filling in with a lipstick shade that matches or contrasts naturally with your complexion.
The overlined look can be used to exaggerate an existing shape, create symmetry on uneven lips, make thin or narrow lips appear fuller, and even out asymmetrical features like cupid's bow and philtrum.
Overlining can be done using either traditional matte formulas like classic lipliner pencils or glossy formulas like liquid lipsticks; however it is important to use products that will not feather nor smudge as they will ruin the desired effect.
When applied correctly, the lines should appear barely noticeable yet still create dramatic fullness along your upper and lower lip lines for a bolder pout!
Why are bigger lips more attractive?
One thing is some people believe that bigger lips are thought to be more attractive because of the perceived youthfulness associated with them.
A full lip is a sign of youth, fertility and health which is why many people find it appealing.
Plump lips are also linked to increased facial symmetry, another desirable trait.
Additionally, bigger lips tend to look more kissable, making them even more desirable!
What is the rarest lip shape?
The rarest lip shape is known as the Cupid's Bow which is characterized by an outward swell of upper and lower lips.
The edges of both upper and lower lips form a full curve along with a dip in between creating an appearance that resembles a bow.
This unique lip shape has been reported to occur in only 7 – 10% of individuals, making it extremely rare and highly sought after by many people who wish to have fuller looking lips like those seen on models or celebrities.
This lip shape can be achieved through medical treatments such as dermal fillers. However, it's important to note that whatever method chosen must be done carefully to ensure proper proportions are maintained for perfect balance between the top and bottom lips.
The Best Lip Liner for You
So what is the best MAC Chestnut lip liner dupe? According to customer reviews, the best lip liners include the brands we featured in this post.
We've included links to shop online so you can check out prices and reviews of these dupes for MAC lip pencils for yourself. And don't forget – experiment with different products until you find the one that works best for you.
Now that you have your brown lip liner dupe on lock, how about your other favorite shades? One of the most popular MAC lip liner shades is called Spice. We went looking for dupe lip products and we found them! Tap the button below for the best lip liners that you can substitute for MAC Spice!
We also found dupes for MAC's Whirl, Nightmoth and Chestnut shades of liner. You'll want to try them all!