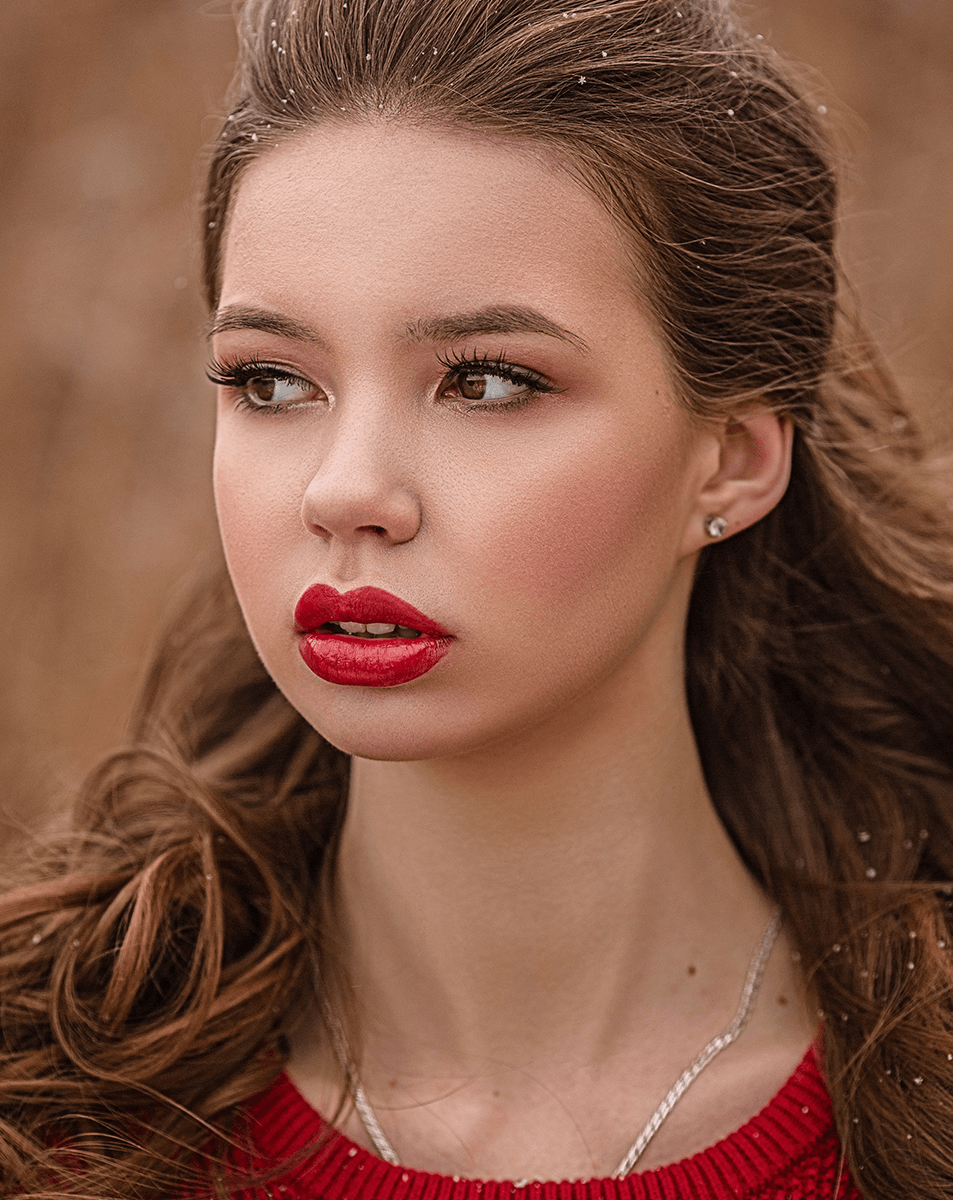 Steal Hearts with These 6 Perfect Shades of Red Lip Gloss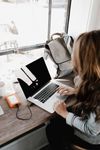 Get ready to look like a goddess! Here are our 6 favorite red lip gloss picks that will instantly transform you into a beautiful bombshell.
The perfect red lip is like a classic black dress when it comes to beauty — timeless and endlessly seductive.
Whether you're looking to make a dramatic statement, add some instant glamour, or simply spice up your everyday look with a hint of romance, there's something about that bold pop of red lips that always steals hearts!
To help you find the shade of red lipstick that will turn heads and garner compliments from every room you enter, we took our search for perfection one step further — uncovering six shades of red lip glosses for an extra boost of shine.
So if you're ready to amp up your makeup game (and have traffic-stopping lips), keep scrolling through this post as we dive into each stunning hue.
How We Choose the Best Red Lip Gloss Brands
What are the best red lip gloss brands? We want to know! That's why our team reads through thousands of Amazon reviews, TikTok and YouTube videos and social media posts so you don't have to!
We've compiled a list of the absolute best lip glosses. We know after reading this article you will find the best red lip gloss for you.
Why We Picked It
Get the look of fuller lips with Haus Laboratories by Lady Gaga Le Riot Lip Gloss in Werk.
With volumizing, mirror-like shine, and a reflective finish, you can achieve glossy lips that are as comfortable as they are stylish.
Not to mention, this intense colour is a quick and simple way to glam up your look.
Why We Picked It
The Revlon ColorStay Overtime - Forever Scarlet lipstick is the perfect way to make a bold, long-lasting statement!
Featuring a 16-hour wear time and vibrant pigment that won't smudge or bleed, Forever Scarlet ensures your kisses are as beautiful in the evening as they were in the morning.
Topped with a conditioning and good-for-you top coat that provides both moisture and shine; simply swipe this red gloss on from the center of your lips outward and let it set.
Why We Picked It
Highlight your pout with Revlon Super Lustrous Lip Gloss in Fatal Apple.
This iconic gloss finishes your look with a pinky-toned red hue, delivering both lush color and dewy shine.
The creamy formula provides glossy coverage without feeling sticky or tacky.
Plus, agave, moringa oil, and cupuacu butter infuse moisture and plumpness for soft lips that glow.
In just one sweep of the applicator, its oversized reservoir drenches your lips in a generous layer of this lip gloss.
Why We Picked It
Give your lips a glossy and luscious kiss with NYX Professional Makeup's Butter Gloss in Red Velvet.
This smooth and creamy shiny lip gloss coats your lips with sheer to medium coverage, without any trace of stickiness.
This best-selling product is also vegan and certified cruelty-free, ensuring you look beautiful while protecting animals. Enjoy the perfect pout at the perfect price!
Why We Picked It
Maybelline Super Stay Vinyl Ink - Red Hot is a vibrant, long-lasting liquid lipstick that won't budge.
Their color lock formula delivers up to 16 hours of no-smudge, fire engine red color that never transfers.
Plus, this vegan lip color contains no animal derived ingredients for a high-intensity look you can feel good about.
Why We Picked It
Take your lips to the next level with Kiko Milano Lip Gloss.
With its softening formula, you can enjoy plumped, shiny lips all day long. This non sticky formula gloss is specially designed for long-lasting effects and comes in a sheer shade of cherry red.
Additionally, it has been dermatologically tested with hypoallergenic, non-comedogenic and cruelty free ingredients – perfect for all skin types!
Why We Picked It
Unlock the perfect pout with ColorGram Thunderbolt Tint in Heart Tok.
This long-lasting, highly pigmented lip tint gives you velvety lips while providing vitality with its intense staining power and smudge-proof sheer color.
The weightless and glowing formula builds a thin layer of non-sticky shine that's perfect for every skin tone.
Plus, it's cruelty-free and won't test on animals! Get ready to turn heads with your one-of-a-kind look.
Lip Gloss FAQ's
Red lip gloss can be intimidating. How do you wear it without looking like a clown?
With the right tips, wearing red lip gloss can be easy and fun.
We've compiled the most frequently asked questions about red lip gloss so that you can have all the information you need to feel confident when wearing this classic makeup look. Here are the answers to your most frequently asked questions.
Which is better lip balm or lip gloss?
Ah-ha, the age old question - lip balm or lip gloss? To answer this effectively, let's break it down by category: glossy effect, hydration and protection.
When it comes to the glossy effect, there is no doubt that lip gloss wins hands down!
Lip gloss glides on super easily and gives a glamorous shine that lasts all day long. Especially, if you choose a glitter lip gloss option.
While some varieties of lip balm are made with a slight sheen, nothing even comes close to the sparkle of a good quality lip gloss.
In terms of hydration and protection from chapped lips however, it's hard not to give the crown to lip balms!
Most products contain moisturizing ingredients like shea butter, lanolin oil, avocado oil and beeswax which help both protect against environmental damage as well as deeply hydrates your lips.
Some even come with SPF protection for extra sun care! On top of that many popular brands now include extra effective ingredients such as Vitamin E specifically tailored towards keeping your lips looking smooth and healthy over time.
If you want to combine the best of both worlds, try a lip oil. Lip oils are moisturizing to your lips while also providing a shiny gloss effect. We recommend Nooni Korean Lip Oil in Appleberry.
Which lip product lasts the longest?
The lip product that will last you the longest really depends on what type of look you're going for.
If your goal is to keep things low-maintenance and subtle, then a good matte formula lipstick and lip liner might be your best bet.
These formulas tend to dry down so they can give more lasting color coverage compared to other types of lip products.
For those looking for a bolder look, liquid lipsticks or lip glosses are a great option as well.
Liquid formulas have high pigment content so they usually stay put longer than traditional sticks or pencils — plus they tend to come in more striking shades!
If hydration is key and you don't mind having regular touchups, then dabbing something like a little balm on your bottom lip would work best for keeping lips soft and healthy throughout the day.
Balms are generally less pigmented than other products too, so if you're just looking for sheen without the intensity of color, this could be your ideal choice!
Should a 50 year old wear red lipstick?
Absolutely! Red lipstick can be a timeless and powerful look for women of all ages. In fact, there are several reasons why a 50 year old woman should consider adding red lipstick to her beauty routine!
For starters, studies suggest that wearing red lipstick increases your confidence and self-esteem.
Studies have found that wearing the color red is associated with increased feelings of power and dominance, both of which help boost self-confidence when it matters most.
Wearing something as simple as a vibrant shade of red could be just the right boost you need to get through your day or give an important presentation at work.
Not only can red lipstick increase confidence levels, but it also has the potential to improve one's physical appearance by making us look younger than our age suggests.
The hue in shades like crimson and tomato can instantly brighten up dull complexions while adding depth and definition to mature faces—in other words, creating an illusion that takes years off someone's age!
But perhaps one of the best aspects about having fun with makeup as we get older is being able to break all kinds of beauty "rules" without fear or worry about judgment from others.
We don't always need societal permission from society when it comes to experimenting since no feeling compares being free in fashion choices — even ones that step out of our comfort zone!
Everyone deserves the chance embrace individuality and use makeup however they please regardless their age; applying some bold lip color may just do the trick here!
What skin tones can wear red lipstick?
Red lipstick is a timeless and versatile choice that can be worn by women of all skin tones!
It may sound surprising but it's true: red lipstick looks fantastic on many different skin colors, including fair, medium, olive, dark and black. To get the best color match for your skin tone when wearing red lipsticks:
- Fair Skin Tones: Opt for blue-based red hues to give a subtle yet striking look.
- Medium Skin Tones: Deep orange-red lipsticks work well as they don't overpower your complexion.
- Olive Skin Tones: Choose warm shades like deep raspberry or burgundy as these will add an extra level of richness to your look.
- Dark and Black Skin Tones: Go for bold shades like oxblood or electric berry to really make a statement with your lips!
Make sure you finish off the look with clear gloss or even a lighter shade of lipstick at the center of your lips for added drama—trust us, it totally works!
How do I keep my lips soft?
When not wearing red lipstick, we recommend keeping your lips as moisturized as possible. You can use a lip mask or a hydrating lip treatment.
We recommend Paula's Choice Lip Booster. It contains konjac sponge spheres and hyaluronic acid. Hyaluronic acid absorbs water and that increases lip volume to give lips a fuller look. Plus, it contains antioxidants to keep your lips healthy.
The Best Red Lip Gloss for You
So what is the best lip gloss for high shine? According to customer reviews, the best red lip glosses include the amazing brands featured in this article.
We've included shopping links so you can check out prices and reviews of these products for yourself.
If you're looking for a lip gloss that will plump your lips, we can recommend some of those as well! Tap the button below for our list of the best lip plumper glosses you can find online.