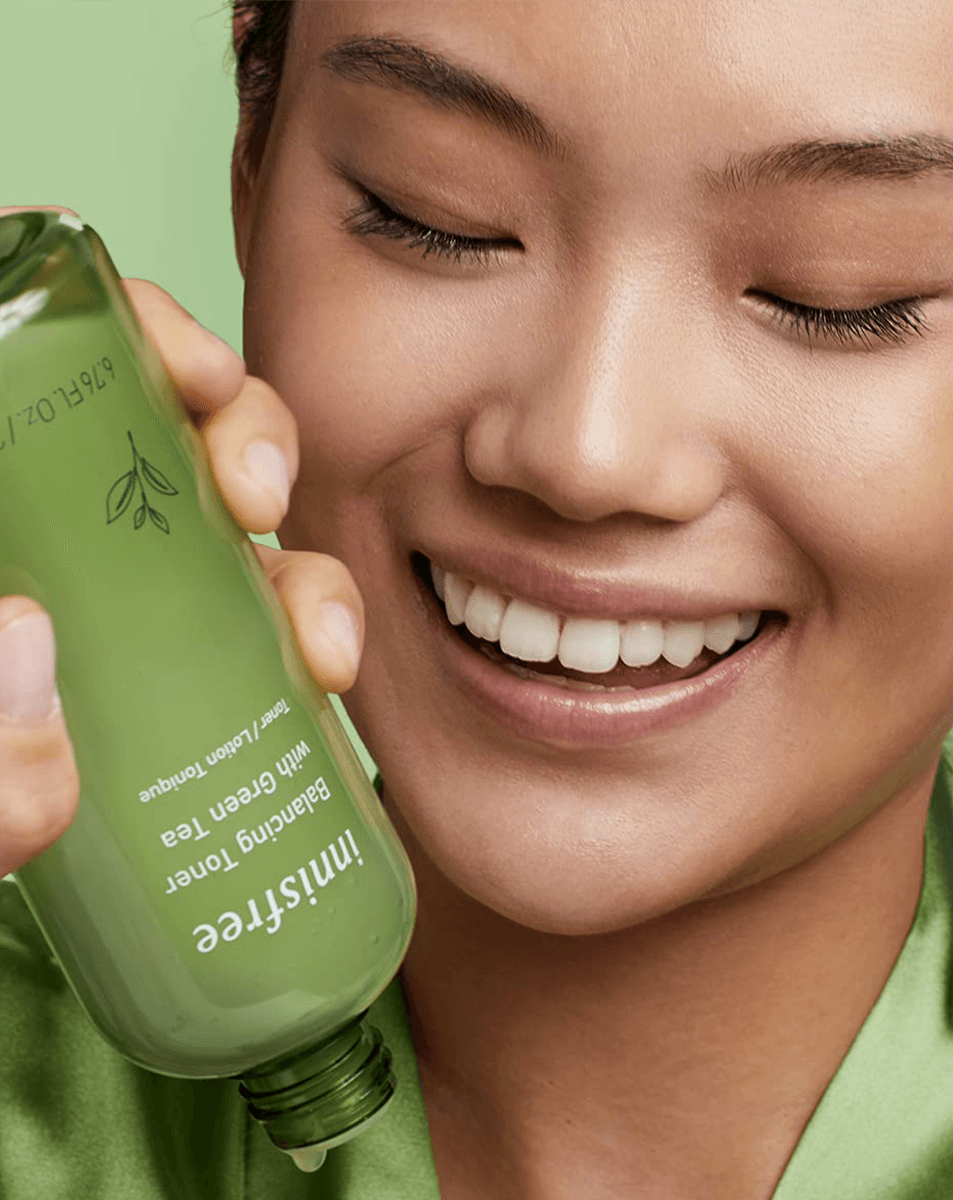 Miracle Toners: The Very Best Korean Toner for Oily Skin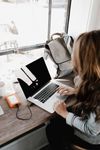 Here's everything you need to know about the best 10 Korean toners and why you should add one of them to your skincare routine ASAP.
Are you looking for a miracle product that can give you clear and shine-free skin? If so, then you're in luck!
Korean skincare products are known for their innovative formulas and natural ingredients, so it should come as no surprise that they have a wide range of toners suitable for oily skin.
The best part is, many of them are gentle yet effective enough to leave your complexion looking brighter and smoother than ever before.
In this post, we'll be discussing everything you need to know about Korean toners and why you should add them to your skincare routine.
From what benefits they offer to which ones work best on oily skin types—so read on if you want the scoop on finding your new favorite beauty secret for healthy skin!
How We Choose the Best Toner for Your Oily Skin
What is the best Korean toner for oily skin? We want to know! That's why our team reads through thousands of Amazon reviews, TikTok and YouTube videos and social media posts so you don't have to!
We've compiled a list of the absolute best. We know after reading this article you will find the best Korean toner for you.
Why We Picked It
Cosrx AHA/BHA Clarifying Treatment Toner is formulated with AHA, BHA and purifying botanical ingredients to improve skin vitality and texture as well as controlling pores.
This toner features 0.1% of AHA and BHA for gentle removal of dead skin cells, resulting in softer and smoother skin barrier.
It contains 10% of apple fruit water and willow bark water which provides hydration suitable for all skin types.
Use it as a toner mask for immediate hydration or simply incorporate into your daily regimen with its vegan, cruelty-free, parabens-free, hypoallergenic formula.
Why We Picked It
Son & Park Beauty Water is an exclusive, multi-functional cleansing water that exfoliates, moisturizes, and acts as a toner, all in one.
Containing natural ingredients such as lavender extract, damask rose flower water and orange extract to deliver moisture to the skin even after cleansing.
Protease and papaya fruit water gently remove makeup and skin impurities without irritation - perfect for all skin types.
Why We Picked It
Upgrade your skin care routine with Klairs Supple Preparation Unscented Toner.
This non-irritating toner is perfect for those with sensitive skin, as it's free of essential oils to reduce any chances of skin irritation.
It restores the PH balance of your skin so you can get maximum benefit from following skincare products.
With regular use, you'll see improved texture and radiance in no time.
Why We Picked It
KDK's Krave Beauty Kale-lalu-yAHA is the perfect solution for radiant skin!
It exfoliates dead skin cells, giving your face a youthful and healthier look while treating it with essential antioxidants.
Discoloration, sun damage, and fine lines don't stand a chance with regular use of this powerful resurfacing exfoliator.
Incorporate into your nightly routine by soaking a cotton pad and swiping over cleansed skin (avoiding eye area). No rinse needed – simply lay down and get ready for an improved complexion.
Why We Picked It
Benton Aloe BHA Skin Toner is a gentle and soothing facial toner made with 80% aloe vera to soothe sensitive, acne prone skin while exfoliating and promoting cell turnover.
It removes dead cells to reveal brighter, clearer skin with improved skin texture. Moisturize and nourish your delicate complexion without adding any artificial colors or fragrances.
Dermatologically tested and proven safe for all skin types, even irritated skin. Get the nourishment you need for your oily and sensitive skin today.
Why We Picked It
Make your cleansing routine extra special with Acwell Licorice pH Balancing Cleansing Toner.
Containing roots of licorice and an amino acid complex, this toner works to maintain a balanced pH level of 5.5-6, help to regulate excess oil production, and reduce pore size - all without any irritation.
Its powerful combination of ingredients including licorice water, guava leaves, rose and green tea extract leave skin feeling smooth and hydrated while removing stubborn makeup and impurities.
Start your skincare journey with Acwell Licorice pH Balancing Cleansing Toner to achieve beautiful, glowing skin.
Why We Picked It
Some By Mi provides a powerful, yet gentle exfoliating toner that works to reveal a brighter complexion.
With 10,000 ppm of tea tree water extract, AHA/BHA/PHA and papaya extract, this facial cleanser purifies your skin with its sebum controlling composition enriched with FRUCTAN for added moisturizing benefits.
Clinically tested for sensitive skin and dermatologist-approved, this toner delivers the perfect balance of pore cleansing and hydrating.
Why We Picked It
Refresh your skin with Innisfree Green Balancing Toner with green tea.
This lightweight, watery-gel toner draws from the power of Jeju Green Tea to replenish your skin with long-lasting hydration.
Especially formulated for oily and combination skin, this unique formula helps keep your skin feeling clean and balanced all day!
Why We Picked It
Beauty of Joseon has combined the ancient wisdom of green plum water with mung bean extract for a nourishing skin care experience, even if you have acne prone skin.
Utilizing a low concentration of chemical exfoliants and plant extracts, this mild formula helps to smooth out skin texture and provide hydration over time.
The unique blend of AHA + BHA with 2% glycolic acid and 0.5% salicylic acid offers an easier and gentler approach to getting youthful and radiant skin.
Why We Picked It
Refresh and revive your skin with D'alba Piedmont Peptide No-Sebum Balancing Toner, the perfect choice for those with sensitive skin.
This toner is specifically designed to help balance out skin tone, enhance texture, and promote gentle exfoliation.
Additionally, it is formulated with 44% pearl extract and 20 essential amino acids plus minerals that brighten complexion and provide deep hydration.
Infused with white truffle extract, it supplies natural nutrients to the skin while leaving it feeling supple.
Start using the restorative effects of this toner today and reveal a softer, healthier looking complexion.
Toner FAQ's
Oily skin can be a challenge to deal with, especially when it comes to choosing the right skincare products.
It's hard to know what toner is best for oily skin, what ingredients to avoid, and how often to use it.
We've compiled a list of the most frequently asked questions about toners for oily skin so you can make the best decision for your own skin type.
Are toners needed for oily skin?
Oily skin can be a tricky beast to tame. While you want to get rid of the excess oil, stripping your skin completely with harsh cleansers is not recommended.
After all, oily skin still needs hydration and nourishment to promote skin elasticity! That's where toners come in.
Toners are designed specifically for oily skin as they help to reduce excess sebum production and mattify the complexion without stripping your face of its natural oils, so you still keep your skin hydrated.
They also contain actives that effectively target enlarged pores by reducing their appearance over time - something that cleansers alone cannot do.
Toning is an essential part of any good skincare routine if you suffer from oily or combination skin; it helps balance pH levels, clear away dirt and debris that could lead to breakouts and prepares your face perfectly for deeper penetrating treatments like serums or moisturizers (which both help nourish while controlling shine).
Look out for toners containing salicylic acid which help exfoliate dead cells found on the surface of your complexion, giving it a brighter glow overall.
Natural astringents like lavender water or witch hazel make great alternatives for those looking for more gentle formulations too!
And finally don't forget about clay-based tonics; Kaolin clay helps absorb impurities from deep within the skins surface while activated charcoal draws out dirt oils and toxins too.
In conclusion: yes - toning is definitely needed to keep oily skin happy!
What is the number one toner in Korea?
When it comes to toners in Korea, many people swear by Sulwhasoo's Concentrated Ginseng Renewing Toner.
This toner is a best-seller and has become one of the most sought after skincare products in Korea.
The secret behind its success lies in its unique blend of traditional Korean ginseng and modern technology.
Ginseng root is known for centuries for having anti-aging properties, as well as being an excellent source of antioxidants and nutrients that help protect the skin from environmental pollutants.
With this toner, Sulwhasoo combines ancient wisdom with advanced biotechnology to create a product that not only nourishes your skin but also helps improve your luminosity and elasticity while reducing fine lines and wrinkles.
In fact, just mentioning "Concentrated Ginseng Renewing Toner" has become something of a status symbol among Korean beauty connoisseurs!
And with good reason: customers have noticed brighter complexion, improved clarity, more even tone and texture since using this top-of-the-line product.
It also moisturizes without feeling greasy or heavy - perfect for those humid summer days in Korea.
So if you're looking for the number one toner on the market today - look no further than Sulwhasoo's Concentrated Ginsen Renewing Toner!
Are milky toners for oily skin?
Yes, milky toners are great for oily skin!
Milky toners are a type of toner that contain mild cleansing agents like lactic acid and glycerin.
These ingredients help to gently remove oil and impurities from the skin while preserving its natural moisture.
The result is a clear, balanced complexion that looks healthy and hydrated.
Milky toners also contain botanical extracts like aloe vera and chamomile, which nourish the skin with vitamins, minerals, antioxidants, and anti-inflammatory properties.
This helps to soothe irritation caused by excess sebum production while keeping your pores clean and free of dirt or clogging oils.
Furthermore, when used over time on oily skin types these ingredients can do wonders in controlling shine without drying out your face or exacerbating acne breakouts!
If you're looking for the perfect milky toner for your oily complexion then go for one with oil-reducing ingredients such as tea tree extract or witch hazel.
You should also look for alcohol-free formulas as this will ensure that your skin does not become overly dry or irritated after use – plus it's better on sensitive complexions too!
All in all – milk toners are definitely an ideal choice if you're looking to keep oily shine away while still ensuring you have gorgeous glowing results.
How often should you tone oily skin?
Oily skin is a common beauty challenge, but it can be managed with the right steps.
When it comes to toning oily skin, the key to success is finding products that are designed specifically for your skin type and staying consistent in your routine.
A daily regimen of cleansing and toning should help balance oil levels and keep your face feeling fresh without drying it out too much.
Depending on your specific needs you'll want to adjust how often you use a facial toner. If you have severely oily skin then 2-3 times per day might be best while those with fairly normal but occasionally shiny complexions could aim for once every morning or evening before applying moisturizer.
It's always important to do a patch test first before applying liberally across your entire face!
Which ingredient toner is best for oily skin?
If you're looking for an effective toner for oily skin, go for one that's alcohol-free as this won't over dry or irritate the delicate facial area.
Look out for ingredients like salicylic acid which helps reduce excess sebum production, unclog pores and ward off breakouts; witch hazel which has antiseptic properties helping to clear away any bacteria; white tea extract to protect against environmental damage; green tea extract with antioxidants that brighten dull patches on the face; aloe vera gel to soothe inflammation from acne scars; glycerin as an emollient bind moisture into dry areas while controlling shine on oily zones.
Should I use toner at night or morning?
The debate on whether one should use toner at night or morning has been a topic of discussion for years. The truth is, it really depends on your skin type and the product you're using.
If you have dry or sensitive skin, using a light-weight hydrating toner in the morning can help to add moisture and suppleness to your skin before applying sunscreen and makeup products.
It may even help to soothe areas of redness or flaking while calming inflammation caused by environmental stressors like sun exposure.
During nights time, if you're looking for deeper hydration; opt for an essence or ampoule that has higher concentrations of active ingredients formulated specifically for recovery and renewal during sleep cycles.
It's also important to consider what types of active ingredients are present in the product since most dermatologists suggest avoiding thick moisturizers with retinoids at night because they can cause photosensitivity when exposed to direct sunlight unless the area is protected with sunscreen during the day after use.
Ultimately, following a tailored skincare routine that works best with your unique needs will be key in achieving healthy glowing skin!
So keep experimenting until you find what works best for you - either applying toners in the morning before heading out or adding them into your evening ritual before bedtime!
Do you put moisturizer first or toner?
When it comes to skincare, applying products in the correct order and utilizing the right combination of active ingredients can make a world of difference.
The debate on whether moisturizer or toner should come first has been going strong for years. To determine the answer based on science, we must take a closer look at each product and their respective uses.
Toner is used to dissolve oil build-up from your skin, unclog pores, remove impurities and minimize excess sebum - all which can lead to acne breakouts.
It also helps balance out your skin's PH levels as well as provide extra hydration that won't clog pores like some heavier moisturizers might do.
With these benefits in mind, many people choose to cleanse their face with toner before beginning their skincare routine by allowing it to be absorbed into the skin rather than sitting atop it—which is why most suggest putting toner first before any other product you plan on using afterwards. Then following the toner with serums such as hyaluronic acid.
On the other hand, however, moisturizing cream is designed specifically for hydrating your skin after cleansing while providing both anti-aging benefits such as fighting wrinkles or lines plus antioxidant protection against free radicals that often cause damage over time - something toners alone cannot do effectively enough on their own.
Moisturizer can also act as an additional barrier between moisture loss due to environmental exposure (eg dry air) so if you live in a place with low humidity then prioritizing this step could help protect against any unwanted dryness or irritation experienced when exposed outside too frequently throughout day/night cycles etc..
In conclusion: Toning first allows for better absorption of products applied afterwards whereas applying moisturizer prior offers an added layer of protection that enhances longevity.
Ultimately, whatever works best for YOU will depend upon specific needs & individual lifestyle habits so there's no one size fits all answer here either way.
Just remember whichever way chosen following steps afterward remain essential too!
The Best Toner for You
So what are the best Korean toners for oily skin? According to customer reviews, the best products include the brands featured in this article. We've included shopping links so you can check out prices and reviews of these products for yourself.
Now that you have your Korean toner selected, how about the perfect face mist or moisturizer? We found a few! Tap the button below for our list of the best Korean moisturizers for oily skin.