How to Make Face Toner at Home with Natural Ingredients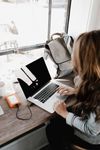 Why spend a fortune on store bought face toner when you can make your own at home? Here's how to whip up a custom blend with natural ingredients!
If preventing blemishes and achieving a healthier complexion are your skin-care goals, then you're in luck!
DIY beauty is the way to go if you're looking for simple ways to treat yourself without breaking the bank.
Let us show you how to make face toner with natural ingredients that are likely already sitting in your kitchen - it's easier than ever before.
Not only are these recipes inexpensive, but they won't include any of those artificial fragrances or corrosive chemicals that don't always do much good.
In fact, by making your own facial toner at home, you have full control over exactly what goes into it - so indulge in some fun experimentation as we take you through all the steps necessary to achieve radiant and healthy skin safely - and naturally!
What Does Skin Toner Do?
If you've ever heard of, or even used a toner, then you know how beneficial it can be for your skin. But if you're new to this skincare step, here are the wonderful reasons why toners are such an important part of any skin routine.
The main benefit of toners is that they help restore skin's natural pH balance and protect against environmental pollutants and bacteria.
Natural ingredients like rosewater, witch hazel, aloe vera and apple cider vinegar in particular have incredible properties which make them perfect for soothing irritated skin while nourishing and hydrating it at the same time - plus they smell really great!
Rosewater has been used for centuries as a medicinal treatment to reduce redness and inflammation due to its antiseptic properties; it can also regulate oil production while tightening pores.
Witch hazel is known for locking moisture into the epidermal layer while combatting acne-causing bacteria.
Aloe vera helps repair damaged skin with its moisturizing qualities as well as calming irritation from sunburns or allergies.
Finally, apple cider vinegar helps reduce scars by evening out skin and even patches on the face caused by acne or eczema due to its astringent properties.
Each ingredient works hard on their own but when combined together in a toner these amazing components help soothe, nourish and restore your natural pH balance all at once!
And not only that - using a natural made product just feels so much better on your body without those harsh chemical additives found in store bought products which can cause further dry skin or irritation when used over time (without realizing).
If you'd like to take advantage of these ingredients, here are some recipes you can try for your individual skin type, even aging skin.
Rosewater and Witch Hazel Toner
Rosewater is a beloved ingredient known for its hydrating and soothing properties, while witch hazel acts as a natural astringent, tightening the pores and balancing oil production.
To make this toner, combine equal parts of rosewater and witch hazel in a clean bottle or jar.
Shake well before each use and apply it to your face with a cotton pad. This gentle and refreshing toner is suitable for all skin types, especially sensitive skin or acne-prone skin.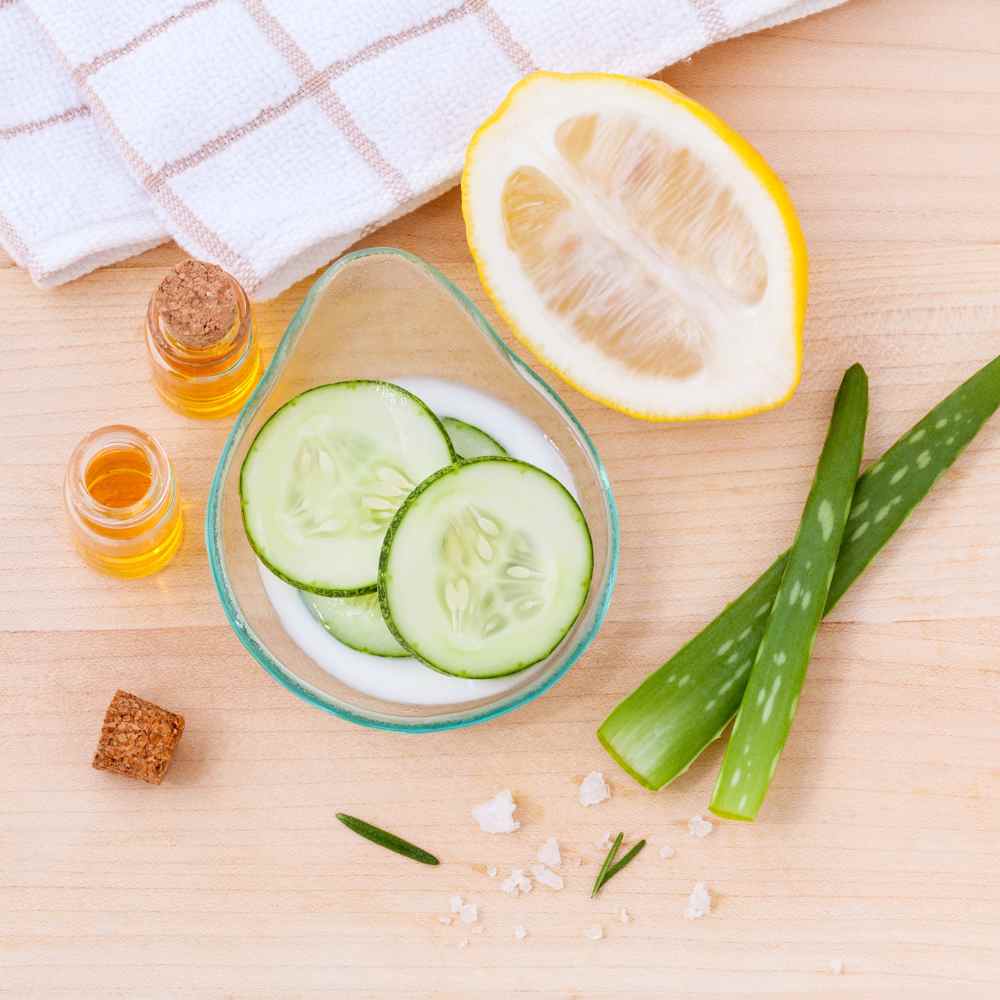 Green Tea and Aloe Vera Toner
Green tea is packed with antioxidants and anti-inflammatory compounds that help calm and protect the skin.
Aloe vera has soothing and hydrating properties, making it an excellent addition to this toner.
Brew a cup of green tea, let it cool, and mix it with an equal amount of pure aloe vera gel. Transfer the mixture to a spray bottle and spritz it onto your face after cleansing.
This toner is ideal for sensitive or irritated skin, providing a burst of freshness and nourishment.
Apple Cider Vinegar and Chamomile Toner
ACV is a natural toner that helps balance the skin's pH levels, reduce inflammation, and regulate sebum production.
Chamomile tea has soothing properties, making it an excellent choice for sensitive skin or dry skin.
Steep a chamomile tea bag in hot water and let it cool. Add one tablespoon of ACV to the chamomile tea and mix well.
Apply the toner with a cotton pad and gently swipe it over your face. Note that ACV should be diluted with water or tea before use to prevent skin irritation.
Cucumber and Mint Toner
Cucumber is known for its cooling and hydrating properties, while mint offers a refreshing and invigorating sensation.
Blend half a cucumber and strain the juice into a bowl. Add a few crushed mint leaves and stir well. Transfer the mixture to a clean bottle and refrigerate.
Apply the toner to your face using a cotton pad for an instant cooling and revitalizing effect.
This toner is especially beneficial for oily skin or combination skin, helping to tighten pores and control excess oil.
Lemon and Honey Toner
Lemon juice acts as an astringent and brightens the skin, while honey has antibacterial properties and helps retain moisture.
Mix the juice of half a lemon with one tablespoon of raw honey until well combined. Apply the mixture to your face using clean hands or a cotton pad and leave it on for a few minutes before rinsing with lukewarm water.
This face toner is suitable for oily skin or acne-prone skin, but those with dry or sensitive skin should dilute the lemon juice with water.
DIY Toner Recipes From TikTok Creators
Want more toner recipes? Try one of these amazing concoctions we found on TikTok including natural ingredients and essential oils:
DIY Toner for Naturally Glowing Skin
Crafting your own DIY face toner has never been as fun as it is now. With a few simple ingredients, you can become the creator of your own revitalizing and rejuvenating skin care concoction.
Keep in mind that when experimenting with new recipes, it's important to perform a patch test beforehand and monitor your skin's reaction for any signs of discomfort or irritation.
Also, any homemade facial toner will expire sooner than a store bought one that contains preservatives. So, start using your homemade toner right away.
With all this being said, it's time for you to get creative - unlock the powers of natural ingredients and craft an amazing toner tailored to your specific needs. Feel free to add lavender essential oil, frankincense essential oil or any other ingredient your skin might love.
So, if you ever needed an excuse to indulge in some good old-fashioned science experiment fun, look no further! Embrace the power of nature and show off your glowing complexion wherever you go!