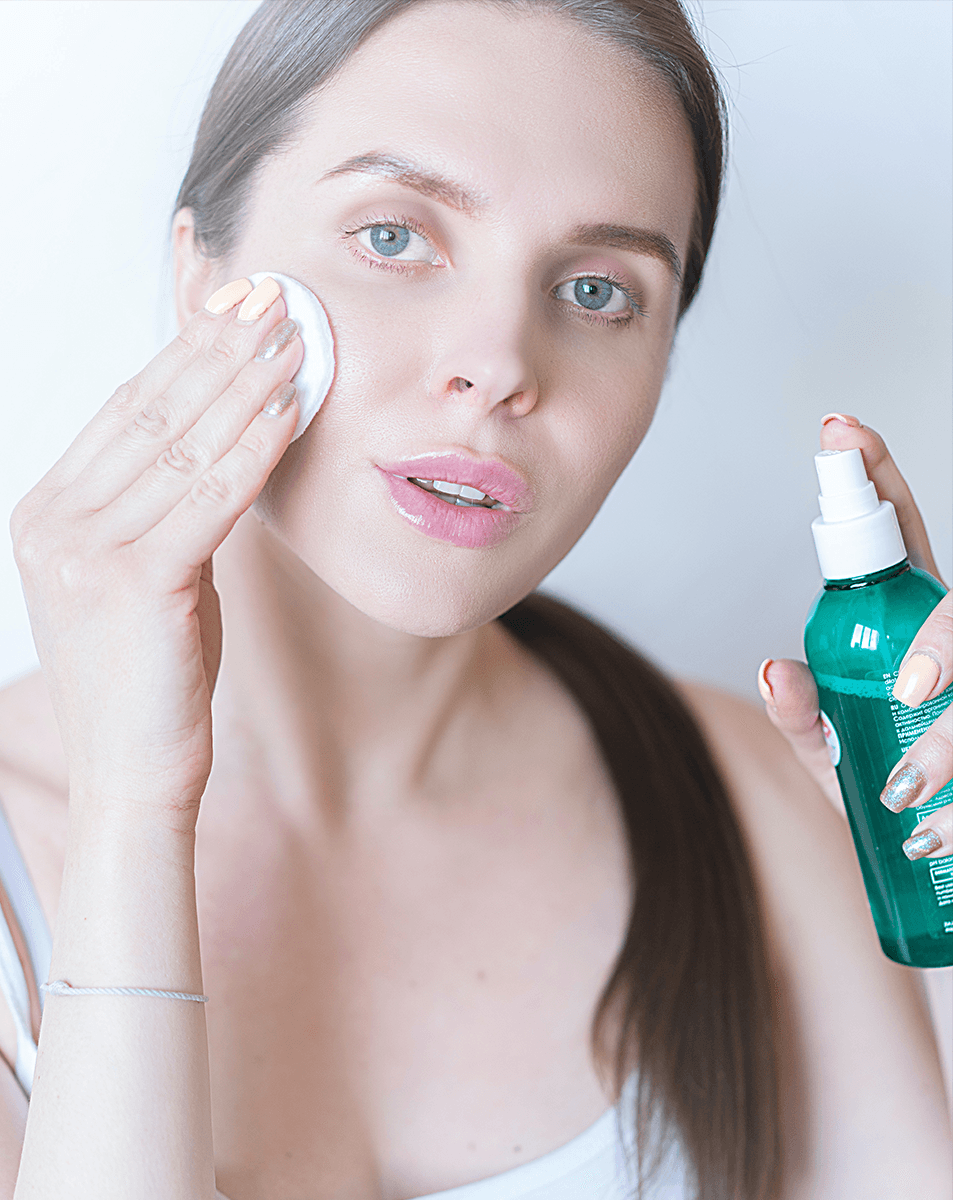 Organic Witch Hazel Magic: Can it Clear Up Your Skin?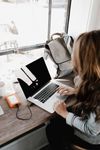 If you want to take your skincare routine up a notch, then it's time to start embracing organic witch hazel. Here are the top five!
It's common knowledge that proper skin care is essential for glowing, healthy-looking skin.
Still, many of us don't take the time to research the best products and just settle with using whatever we can find at the store.
If you want to truly be kind to your skin and take your skincare routine up a notch, then it's time to start embracing this potion in all its glory!
Witch hazel offers numerous benefits – it deeply cleanses pores while providing an array of nourishment and hydration benefits.
We'll break down what makes organic witch hazel so beneficial as well as provide unique product recommendations from top brands that will help upgrade your skincare regimen for good!
How We Choose the Best Organic Witch Hazel Products for You
What is the best organic witch hazel? We want to know! That's why our team reads through thousands of Amazon reviews, TikTok and YouTube videos and social media posts so you don't have to!
We've compiled a list of the absolute best witch hazel products. We know after reading this article you will find the best one for your skin.
Why We Picked It
Humphreys Organic Witch Hazel is the perfect product for naturally cleansing and protecting your skin.
With thousands of years of history, witch hazel has been used in organic extracts to deliver a gentle yet effective skincare option.
Humphreys Organic contains a 14% certified organic alcohol extract which cleans without stripping essential oils or leaving behind any residue or film.
Use it as an astringent right after shaving, to cleanse away dirt and oil without drying out your skin. Humphreys Organic is 100% all natural, so you can use it with confidence knowing that it won't harm your delicate skin.
Why We Picked It
Thayers is an alcohol-free face toner that nourishes, soothes, hydrates, and balances the pH of your skin.
Their extract is made with certified organic witch hazel grown exclusively for Thayers in Connecticut and certified organic aloe vera – creating a unique formulation that's picked by hand and produced the old-fashioned way without touching alcohol.
One use of this face toner gives skin long-lasting hydration, improved skin tone and healthier looking pores.
Dermatologist tested for safety and cruelty free. Experience the difference of this 98% natural origin ingredient today.
Why We Picked It
Fight dirt, oil, and makeup with St. Clare.
This alcohol-free formula is all-natural with organic aloe vera, free of parabens and propylene glycol so it won't dry out your skin.
Fragrance free hypoallergenic properties make it perfect for those with sensitive skin or sensitivity to fragrances.
With one action it can cleanse, tone and moisturize your face to leave you feeling alive and refreshed without an unpleasant smell.
Why We Picked It
Leven Rose is the perfect toner for face, neck, décolletage, eye area, dry skin, body and hair.
This botanical toner helps balance pH, minimize acne prone skin, improve dark marks and reduce oily skin.
Made from rose flowers, this alcohol-free and fragrance-free toner cools the skin on contact for instant freshness.
Suitable for sensitive skin types, Leven Rose puts your skincare needs first with a vegan friendly formula without parabens or glycerin added.
Bring out your true beauty with harmonizing vitamins from vegetable and flower sources.
Why We Picked It
Zongle Therapeutics is an organic, therapeutic grade extract from the shrub found in North America.
Native Americans used it for its many health benefits and today, it is a popular astringent used to cleanse and refresh skin.
This certified organic witch hazel extract is also proven to be particularly effective for smoothing out acne-prone skin. USDA certified organic, naturally distilled and uses a special extraction method from a wild crop.
Witch Hazel FAQ's
You're probably wondering what witch hazel is and also be curious about the benefits of using this natural product.
We've got you covered. This FAQ page will answer all of your questions about organic witch hazel, including what it is, what it does, and when you should use it.
Here are the most frequently asked questions about this magic elixer.
What is organic witch hazel good for?
Organic witch hazel has been used for centuries as a traditional remedy to treat skin issues such as acne, eczema and psoriasis.
It is an effective astringent due to the naturally occurring tannins found within it that can help reduce inflammation and tighten pores.
Witch hazel is known for its antiseptic properties which can help to fight bacteria on the skin without making it dry or irritated like harsh chemical products.
Additionally, organic witch hazel may also be beneficial in treating minor burns, relieving razor burn/redness from shaving, fighting dandruff and even reducing underarm odor when applied topically with a cotton pad.
Some people even believe it can reduce fine lines and minimize large pores by using it after normal cleansing!
When should you not use witch hazel?
This substance should not be used on open wounds, broken skin, or as an antiseptic for newborns.
Using it in these scenarios can cause further irritation and increase the risk of infection.
Those with sensitive skin should also take caution when using witch hazel products as it is known to cause contact dermatitis in some individuals.
If your skin becomes red, dry, swollen or painful after the use of a product, stop the application and consult with your physician.
Also, don't use witch hazel if the bottle's protective inner seal is broken.
Does witch hazel remove dark spots?
Yes, witch hazel can be used to lighten dark spots on the skin. It is a natural astringent that contains tannins and antioxidants which can reduce inflammation and help to lighten discolored areas of the skin.
It works by shrinking pores, absorbing excess oils, reducing redness, and calming irritated skin.
Studies have found that applying a 10% witch hazel solution twice daily for 3 weeks was effective in significantly decreasing hyperpigmentation on facial acne scars.
As with any topical treatment, it's important to test the product on a small area of your skin before applying it more widely - some people find that their skin doesn't respond well to witch hazel so it's best to proceed with caution.
Aside from being an effective spot-fader, it also treats acne breakouts due to its anti-inflammatory properties and ability to reduce sebum production in the pores.
Can you put witch hazel on your private area?
Yes, witch hazel can be used in the genital area. It has been used traditionally for many centuries as a natural remedy to treat various skin issues, including itching and irritation.
In recent years, it has become increasingly popular as a home remedy for more severe conditions such as hemorrhoids. Witch hazel is thought to have anti-inflammatory properties which may help reduce swelling and pain in this area of the body.
However, it should be noted that using this on your private parts can cause mild stinging or burning sensations - so it is important to test a small amount with a gentle massaging motion before applying to larger areas.
Additionally, due to its drying nature, too much use of witch hazel may also result in dryness and irritation of the skin - so moderation is key!
What did Native Americans use witch hazel for?
Native Americans used pure witch hazel extensively as a medicinal plant, often referred to as the "medicine chest of the woods".
It was used to treat a wide range of ailments, such as headaches, fever and minor skin irritations. The bark and leaves were boiled in water to create an infusion which could be taken orally, or applied topically.
It played an important role in traditional medicine for many years because it contains tannins that help reduce inflammation and irritation.
Native Americans also believed that burning the leaves of the witch hazel plant
would purify their surroundings spiritually and prevent illness from entering their vicinity.
Witch Hazel is especially beneficial when treating bug bites, scrapes and bruises due to its anti-inflammatory properties that soothe pain and discomfort quickly.
Does witch hazel remove dark circles under eyes?
Yes, witch hazel can help reduce the appearance of dark circles under your eyes.
Witch hazel is an astringent herbal extract derived from the leaves and bark of the hamamelis virginiana shrub.
It's packed with antioxidant compounds like flavonoids and tannins that have been shown to help eliminate toxins responsible for discoloration under the eyes, as well as to reduce puffiness in this delicate area.
Additionally, witch hazel helps increase blood circulation which can help lighten up darker areas under your eyes.
To use it effectively you should apply a small amount of witch hazel on a cotton ball or pad and dab it around your entire eye area before going to bed each night.
You may also want to consider adding other natural remedies such as vitamin E oil or aloe vera gel into your beauty regimen for best results when trying to get rid of dark circles under your eyes.
The Best Organic Witch Hazel for You
So what is the best organic witch hazel? According to customer reviews, the best products include the brands we featured in this article.
We've included shopping links so you can check out prices and reviews of these products for yourself.
Do you have sensitive skin? You might benefit from a gentle toner. We went looking for the best toners for sensitive skin and we found them. Tap the button below for our list!