Dry Skin Cure: The Best Korean Moisturizer for Dry Skin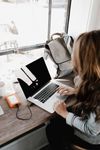 Unlike other skincare brands that contain harsh chemicals and artificial ingredients, Korean products use natural ingredients like fermented fruits and herbs to get amazing results.
Do you have dry and dehydrated skin in the winter months? Most people do! Dry skin is a common problem, but it can be difficult to find a moisturizer that will help keep your skin hydrated.
Korean moisturizers are known for their high quality and ability to provide long-lasting hydration to dry and sensitive skin.
But, if you've never shopped Korean products before, it can be difficult to know which Korean moisturizer is right for you.
That's why we've put together this list of the top Korean moisturizers for dry skin. Whether you're looking for a light gel cream or a rich sleeping mask, we've got you covered.
How We Choose the Best Korean Moisturizers for Your Dry Skin
What is the best Korean moisturizer for dry skin types? We wanted to know! That's why our team reads through thousands of Amazon reviews, TikTok and YouTube videos and social media posts to compile the absolute best Korean moisturizers for your dry skin.
We know after reading this post you will find the best product to make your dry skin plump!
Why We Picked It
Introducing the True Cream Moisturizing Bomb, a unique, ultra-hydrating cream that will leave your dehydrated skin feeling soft, supple, and deeply moisturized.
This incredible formula is packed with beneficial ingredients like comfrey leaf extract and oat extract which are known for their ability to soothe and hydrate the skin.
The special cushiony cream format 'bursts' upon application, releasing a flood of moisture onto skin that is struggling with dryness or flakiness.
Formulated without Mineral Oil, synthetic fragrances, synthetic dyes, or animal-origin Ingredients. Clinically tested to provide up to 26 hours of hydration, this is one product you'll want to keep close by at all times!
Why We Picked It
With this product you don't have to apply it to the entire face. You only need to apply a small, adequate amount to target areas. A little goes a long way.
This DearKlairs cream is designed to help calm and strengthen the barriers in extremely sensitive skin. It works rapidly to soothe and regulate irritated skin, and it is also known for preventing scarring.
The key ingredient in this cream is Guaiazulene, which is a plant-based component extracted from camomile oil. It has a natural violet color, which turns blue when it is applied to the skin.
Night time use is recommended to assist skin regeneration without the interference of makeup.
So if you are looking for a product that will help improve the appearance and feel of your skin, then don't hesitate to try the Midnight Blue Calming Cream from KLIARS.
Why We Picked It
Introducing the Klairs Rich Moist Soothing Cream, a luxurious cream that's been expertly formulated to provide sensitive skin with long-lasting hydration and relief from irritation.
This wonderful cream is perfect for dry skin, as it effectively restores the hydration balance and helps to stabilize the skin. For those with flushed skin, it lowers the temperature to reduce redness.
With its gentle and sufficient action, the Klairs Rich Moist Soothing Cream is perfect for restoring balance to your skin.
It's also great for soothing rough, upset skin that has been exposed to harsh winds, and for calming irritated, reddened skin. If you suffer from hypersensitive skin, this cream will bring you much-needed comfort.
Say goodbye to battling irritated skin every day and start enjoying the silky-smooth, healthy-looking complexion you deserve with the Klairs Rich Moist Soothing Cream.
Why We Picked It
Looking for a powerful day and night face cream that can target wrinkles, fine lines, dark spots, and dry sagging skin? Look no further than Yeouth's 24-Hour Advanced Moisture.
This ultra moisturizing cream is lightweight enough for day use, but intensely hydrating as a night cream.
Formulated with hyaluronic acid, this face cream will help to keep your skin dewy and looking its best. This formula can also be used on combination skin or oily skin.
It's made in the USA and created by a cosmetic chemist so you know you're getting a quality product.
Why We Picked It
This snail cream boasts itself as far more effective than other snail creams on the market, as it contains a higher concentration (97.5%) of snail mucin extract. This makes it perfect for those who are looking for brighter, healthier, and more youthful skin.
The snails used to create the mucin for this cream are ethically harvested in a cruelty free environment.
The formula is 97% Naturally Derived & 72% Organic. This cream contains shea butter, organic aloe, jojoba oil and vitamin E for very effective results. It is also non comedogenic, so you don't have to worry about clogged pores.
Why We Picked It
Looking for a way to keep your skin hydrated and bouncy while you get a daily dose of collagen.
Try Etude House Moistfull Collagen Cream. This 2-in-1 cream contains super collagen water to deliver lasting hydration, while the white lupin plant protein keeps your skin moist.
This cream is perfect for those looking for a healthy, dewy glow, and the soft texture leaves a non-sticky finish.
Why We Picked It
Looking for a long-lasting, supercharged repairing moisturizer? Look no further than COSRX Advanced Snail 92 All in One Cream.
This light-weight, gel-type cream is infused with 92% snail mucin, also known as Snail Secretion Filtrate, to build a moisture barrier and plump, hydrate, and soothe your skin.
Perfect for dehydrated and damaged skin, this everyday multi-solution cream also contains hyaluronic acid and betaine to strengthen your healthy skin barrier and replenish moisture.
And the best part? NO snails are harmed in the process – so you can feel good about using this product knowing that it's ethically sourced.
Give COSRX Advanced Snail 92 All in One Cream a try today and see the difference for yourself.
Korean Moisturizer FAQ's
Dry skin is a common problem, especially in the winter time.
If you're like most people, you want to find a moisturizer that will help keep your skin retain moisture. But with so many products on the market, it can be hard to know which ones work the best.
Korean moisturizers are some of the best on the market. They are known for their ability to deeply hydrate skin. Here are the most frequently asked questions about Korean moisturizers.
What makes Korean skincare so special?
Korean skincare products are special because they contain a high concentration of natural and effective ingredients, which results in brighter, softer, and younger-looking skin.
Unlike many other skincare brands that contain harsh chemicals and artificial ingredients, Korean skincare products rely on natural ingredients like green tea extract, fermented fruits and herbs to achieve amazing results.
This is why Korean skincare has become so popular in recent years - people are finally realizing the benefits of using natural ingredients to take care of their skin.
What lotions do Koreans use?
Generally speaking, Korean skincare is all about using a bunch of different products and layering them on your skin.
So you might want to try something like the essences, serums, ampoules, and moisturizers that are popular in Korea. And don't forget the sunscreen! Korean sunscreens are really great and highly recommended.
What is the number 1 skincare brand in Korea?
The number one skincare brand in Korea is Amorepacific. Amorepacific is a South Korean luxury cosmetics company founded in 1945. It is the largest cosmetics company in South Korea and the fifth-largest cosmetics company in the world.
Amorepacific's brands include Sulwhasoo, Laneige, Mamonde, and Innisfree. Its products are sold in over 20 countries.
How do Koreans get such smooth skin?
Koreans get such smooth skin because they have a skincare routine that they stick to.
Most Koreans start by cleansing their face with an oil-based cleanser, then using a foam or water-based cleanser. They follow up with a toner, essence, serum, eye cream, moisturizer, and sunblock. They also use sheet masks regularly.
This skincare routine helps to remove all of the dirt and impurities from their dull skin, while also hydrating and nourishing it.
And since they're using high quality products that are specifically designed for their skin type, it results in smoother and softer skin  texture.
Is Japanese skincare better than Korean?
There are many factors to consider when comparing Japanese and Korean skincare.
For example, Japanese skincare is typically more expensive than Korean skincare, but the quality is often thought to be superior. On the other hand, Korean skincare is known for being more innovative and including a wider variety of products.
Ultimately, it's up to individual preference which country's skincare brands one prefers.
Some people find that Japanese brands are too gentle and not effective enough, while others find that Korean brands are too harsh and drying. It all comes down to what works best for each person's skin type and needs.
What product is South Korea famous for?
South Korea is most famous for its skincare products. The country is home to some of the best skincare brands in the world, such as Sulwhasoo, Laneige, and SK-II.
South Koreans are known for their love of skincare, and they are willing to spend a lot of money on beauty products. In fact, the country's skincare market is worth billions of dollars.
The Korean beauty industry has exploded in recent years, and it is now one of the biggest beauty markets in the world.
South Korean women are known for their flawless skin, and many people believe that their skincare products are responsible for this.
What are the 10 Steps Korean skin care?
Answer: The Korean 10 Step skin care routine is a popular, intensive skincare regimen that involves using multiple products in a specific order. These steps can vary, but they typically look like this. The steps are:
1. Oil-based cleanser
2. Foam-based cleanser
3. Exfoliator
4. Toner
5. Essence
6. Serum
7. Eye cream
8. Moisturizer
9. SPF
10 Night cream
Why do Koreans use snail mucin in their skincare products?
Snail mucin contains powerful antioxidants and anti-inflammatory agents that help to protect the skin from damage caused by the sun and other environmental pollutants.
Snail mucin also helps to boost collagen production, which helps to reduce the appearance of wrinkles and fine lines and moisturize dry skin. This is why you might see it in the ingredients of a Korean anti aging eye cream.
What does snail mucin do?
Snail mucin is a glycoprotein that is rich in allantoin, glutamine, and hyaluronic acid. It has been shown to have anti-inflammatory, antioxidant, and wound healing properties.
Some people use snail mucin as a skin care product because of its anti-inflammatory and wound healing properties.
It is said to help reduce the appearance of wrinkles, scars, and dark spots. Some people also claim that snail mucin can help improve complexion and skin tone on delicate and sensitive skin.
Are snails harmed for snail mucin?
No, snails aren't harmed from harvesting snail mucin. Snail mucin is a secretion that the snail produces to help it move, and new methods have allow for the mucin to be collected without harming the snails.
Does snail mucin really work?
There is some evidence that snail mucin can help regenerate tissue, however more research is needed to confirm these effects.
Snail mucin is a rich source of glycolic acid and proteins, which are known to have regenerative effects on the skin. It also contains allantoin, which has soothing and moisturizing properties.
So far, there is only limited evidence supporting the use of snail mucin for skin care, but it does appear to be a promising ingredient with a range of potential benefits.
How quickly does snail mucin work?
Snail mucin is believed to work quickly due to its high concentration of glycoprotein and allantoin.
Allantoin is a cell-rejuvenating compound that helps to promote the growth of new cells, while glycoprotein is known for its hydrating and antioxidant properties.
When applied topically, snail mucin can help to improve the appearance of skin by smoothing out wrinkles and lines, fading scars and dark spots, and restoring suppleness and elasticity.
Some people say that you can start to see results after using it for just a few days, while others claim that you need to stick with it for a few weeks or even months in order to see significant improvements.
What is Korean skin booster?
It's a skincare product that contains AHA (alpha hydroxy acids) and BHA (beta hydroxy acids) as its primary ingredients.
AHA and BHA work to slough off the top layer of skin cells, revealing the younger, healthier cells underneath.
They also help to unclog pores, minimize oil production, and improve the overall texture of acne prone skin. Korean skin boosters typically come in the form of a serum or essence, which makes them ideal for use underneath other skincare products like moisturizers and serums.
What is the secret of Korean anti aging?
There is no secret to Korean anti-aging. They just have really good skin care products and a skincare routine that they stick to to keep skin supple.
Korean women are famous for their flawless skin, and there's a reason for that: they have some of the best skincare products in the world.
And unlike women in other parts of the world, who often only start caring for their skin once they see signs of aging skin, Korean women start taking care of their skin early on in life.
They have a skincare routine that involves using multiple products with different ingredients, and they religiously follow it every day. And because they use such high-quality products, their skin doesn't show signs of aging as quickly.
The Best Korean Moisturizers for Your Dry Skin
So what are the best Korean moisturizers for dry skin? According to our findings, it looks like the best products include the brands we listed above.
We've included links to shop so you can check out prices and reviews of these products for yourself. And don't forget – experiment with different products until you find the one that works best for you.
Looking for an amazing Korean eye cream to go with your Korean moisturizer? We have some suggestions! Tap the button below for our short list of the best Korean eye creams you can buy.