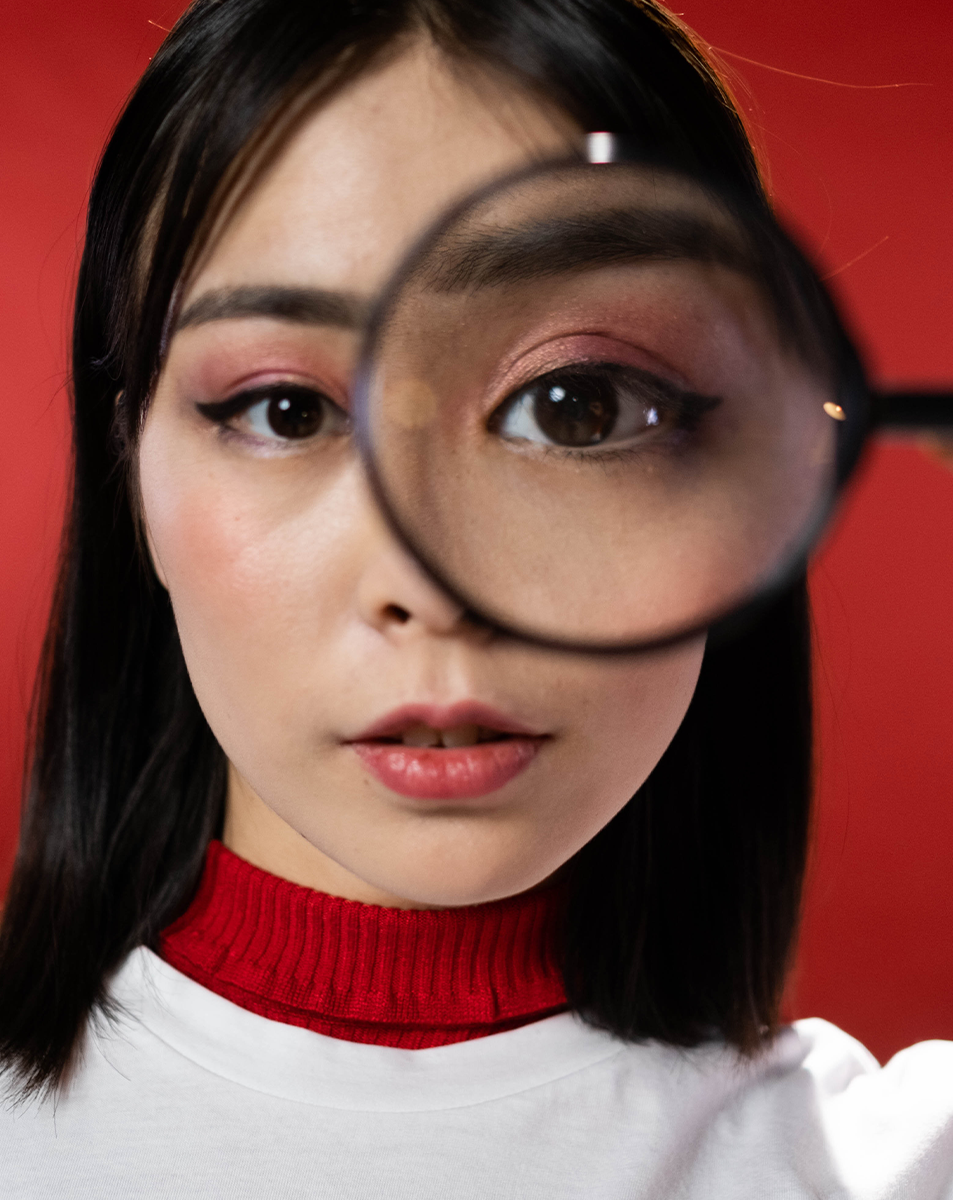 The Best Korean Eye Cream That Will Brighten Dark Circles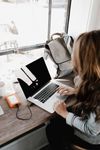 Would you try an eye cream containing snail mucus? Koreans swear by this powerful ingredient to hydrate, lift and tighten the skin around the eye!
Do you have dark circles or puffiness under your eyes? If so, you may want to consider using a Korean eye cream to your under eye area.
Korean eye creams are known for being very effective at brightening and tightening the delicate skin texture around the eyes.
In this blog post, we will reveal five of the best Korean eye creams on the market today.
We will also provide a buyer's guide to help you choose the right eye cream for your needs, whether it's puffy eyes, dark circles, or fine lines and wrinkles. So, if you are looking to give your eyes a little TLC, keep reading!
How We Choose the Best Korean Eye Cream for You
What is the best Korean eye cream? We want to know! That's why our team reads through thousands of Amazon reviews, TikTok and YouTube videos and social media posts to compile the absolute best products. We know after reading this article you will find the best Korean eye cream for you.
Why We Picked It
This eye cream contains snail mucin - yes a secretion from snails! More on that in the Q&A below.
If you're looking for a concentrated eye cream that can help with firming, skin regeneration, hydrating, lifting, and tightening around the delicate skin around your eyes while providing a skin barrier, then Mizon Snail Repair Eye Cream promises to help. And judging by its Amazon reviews, it does the job.
Formulated with 80% snail mucin, this Korean eye cream is perfect for those looking for advanced skincare with effective ingredients.
This cream for dark circles is also great for all skin types, including sensitive skin, and is dermatologically tested. So why wait? Give Mizon Snail Repair Eye Cream a try today!
Why We Picked It
No snails here! This Belif Moisturizing Eye Bomb is a refreshing, lightweight eye cream that smooths fine lines and provides a burst of moisture that lasts for 26 hours.
This cooling texture floods fine lines with moisture, while also blending seamlessly to keep the eye area hydrated and supple.
In addition, the unique formula helps increase the resilience of the skin, resulting in a flawless makeup application.
So if you're looking for an eye cream that will help you achieve a smooth, crease-free makeup look, then try Belif.
Why We Picked It
Introducing the Innisfree Youth-enriched Eye Cream, a richly nourishing eye cream that targets early visible signs of aging and leaves you with supple skin.
Formulated with Jeju orchid and naturally-derived hyaluronic acid, this cream provides intensive hydration and brightening benefits for a youthful-looking complexion.
The Jeju orchid is a rare flower that is packed with anti-aging antioxidants. A potent extract of this flower is used in the Orchidelixir 2.0TM complex, which helps to address early signs of visible aging and preserve a youthful glow.
The hyaluronic acid in this cream provides intense hydration, while the naturally-derived ingredients help to improve the look of firmness, elasticity and tone.
Why We Picked It
Once again...no snails here, either! In fact, it's cruelty-free and vegan for the more conscious crowd.
Introducing the Benton Fermentation Eye Cream. This premium eye cream is perfect for those looking for excellent wrinkle care and skin protection.
Made with high quality fermented ingredients like Galactomyces Ferment Filtrate & Bifida Ferment Lysate, as well as EGF and botanical oils, this cream provides incredible benefits for your skin.
Give your skin the nourishment it deserves with Benton Fermentation Eye Cream.
Why We Picked It
Looking for a powerful eye cream that can help smooth fine lines and wrinkles? Look no further than Mizon Collagen Power Firming Eye Cream. Another Korean cream with rave reviews on Amazon.
This anti-aging formula is packed with highly concentrated collagen to lift and firm the skin around your eyes, while improving skin elasticity.
Additionally, organic argan oil, adenosine, and hyaluronic acid work together to add moisture and improve elasticity.
Suitable for all skin types, this dermatologist-tested cream is safe and effective. Also, it's an affordable eye cream. Get ready to see a noticeable difference in the appearance of your skin.
Korean Eye Cream FAQ's
With all these new eye cream options, we know you have questions. Here are the most frequently asked questions about eye cream, including Korean beauty products.
How do Koreans get rid of dark circles?
Dark circles are a common issue for Koreans because of their fair skin. To get rid of dark circles, Koreans often use eye masks or creams containing ingredients such as green tea and date seed extract to brighten and tighten the skin around their eyes.
Some people also use cold compresses or cucumbers to reduce inflammation and swelling. Finally, Koreans often drink plenty of water and eat nutritious foods in order to keep their skin healthy.
What do Koreans use for eye bags?
Koreans use a variety of methods to reduce or eliminate eye bags, including using cucumbers, chilled spoons, and tea bags.
One popular method is to place two thin slices of cucumber on top of each eyelid and relax for fifteen minutes. Chilled metal spoons can also be used by placing the curved side against the eyes for a few minutes.
And finally, tea bags can be cooled in the refrigerator and then placed over the eyes for several minutes.
Why do Koreans use snail mucin?
Snail mucin contains powerful antioxidants and anti-inflammatory agents that help to protect the skin from damage caused by the sun and other environmental pollutants.
Snail mucin also helps to boost collagen production, which helps to reduce the appearance of wrinkles and fine lines and moisturize dry skin. This is why you might see it in the ingredients of a Korean anti aging eye cream.
What does snail mucin do?
Snail mucin is a glycoprotein that is rich in allantoin, glutamine, and hyaluronic acid. It has been shown to have anti-inflammatory, antioxidant, and wound healing properties.
Some people use snail mucin as a skin care product because of its anti-inflammatory and wound healing properties.
It is said to help reduce the appearance of wrinkles, scars, and dark spots. Some people also claim that snail mucin can help improve complexion and skin tone on delicate and sensitive skin.
Are snails harmed for snail mucin?
No, snails aren't harmed from harvesting snail mucin. Snail mucin is a secretion that the snail produces to help it move, and new methods have allow for the mucin to be collected without harming the snails.
Does snail mucin really work?
There is some evidence that snail mucin can help regenerate tissue, however more research is needed to confirm these effects.
Snail mucin is a rich source of glycolic acid and proteins, which are known to have regenerative effects on the skin. It also contains allantoin, which has soothing and moisturizing properties.
So far, there is only limited evidence supporting the use of snail mucin for skin care, but it does appear to be a promising ingredient with a range of potential benefits.
How quickly does snail mucin work?
Snail mucin is believed to work quickly due to its high concentration of glycoprotein and allantoin.
Allantoin is a cell-rejuvenating compound that helps to promote the growth of new cells, while glycoprotein is known for its hydrating and antioxidant properties.
When applied topically, snail mucin can help to improve the appearance of skin by smoothing out wrinkles and lines, fading scars and dark spots, and restoring suppleness and elasticity.
Some people say that you can start to see results after using it for just a few days, while others claim that you need to stick with it for a few weeks or even months in order to see significant improvements.
How can you remove dark circles permanently?
There are a few ways to remove dark circles permanently. One way is to reduce the amount of pigment that's produced by the skin. This can be done through laser treatments or dermabrasion.
Another way is to increase the circulation and lymphatic drainage around the eye area, which can be done with a series of acupuncture points or with cold laser therapy.
Finally, you can improve the skin's overall health and elasticity, which will help minimize the appearance of dark circles. This can be done with supplements, topical treatments, serums, and/or dietary changes.
How do I choose the right eye cream?
It's important to choose an eye cream that suits your skin type. If you have oily skin, you'll want an eye cream that is light and doesn't contain any heavy oils.
If you have dry skin, you'll want an eye cream that is hydrating and contains moisturizing ingredients.
It's also important to choose an eye cream that contains ingredients that are beneficial for the skin. Some good ingredients to look for include caffeine, peptides, and antioxidants.
Caffeine can help reduce puffiness and dark circles, peptides can help improve firmness and elasticity, and antioxidants can help protect the skin from environmental damage.
What age should you start using eye cream?
The jury is still out on the best age to start using eye cream, but there are some general guidelines that can be helpful.
Some people recommend starting to use eye cream in your late twenties or early thirties. Others say that it's never too late to start using eye cream and that it's a good idea to begin using it even if you don't have any major wrinkles or signs of aging.
The bottom line is that everyone is different and there isn't one definitive answer when it comes to the best age to start using eye cream.
It may take a while before you find an eye cream that works well for you and that provides the desired results. So, don't be discouraged if you don't see immediate results
Is it better to use eye cream at night or morning?
There is no right or wrong answer to this question – it all depends on what works best for you.
Some people find that using eye cream in the morning helps to reduce puffiness and dark circles, while others find that using it at night helps to reduce wrinkles and Crow's feet.
Ultimately, it's up to you to experiment and see what works best for your own individual skin type.
The Best Korean Eye Cream for You
So what is the best Korean eye cream? According to our findings, it looks like the best include the brands we listed above.
We've included links to shop so you can check out prices and reviews of these products for yourself. And don't forget – experiment with different products until you find the one that works best for you.
Are you in love with Korean skincare products? We have some more suggestions. Tap the button below for a list of the best Korean cleansing oils.